How We Can Empower Our Children To Succeed at Online School
Many are used to working from home by now, but online school presents an entirely new normal for our children. How can we help them succeed?
Updated on: March 18, 2021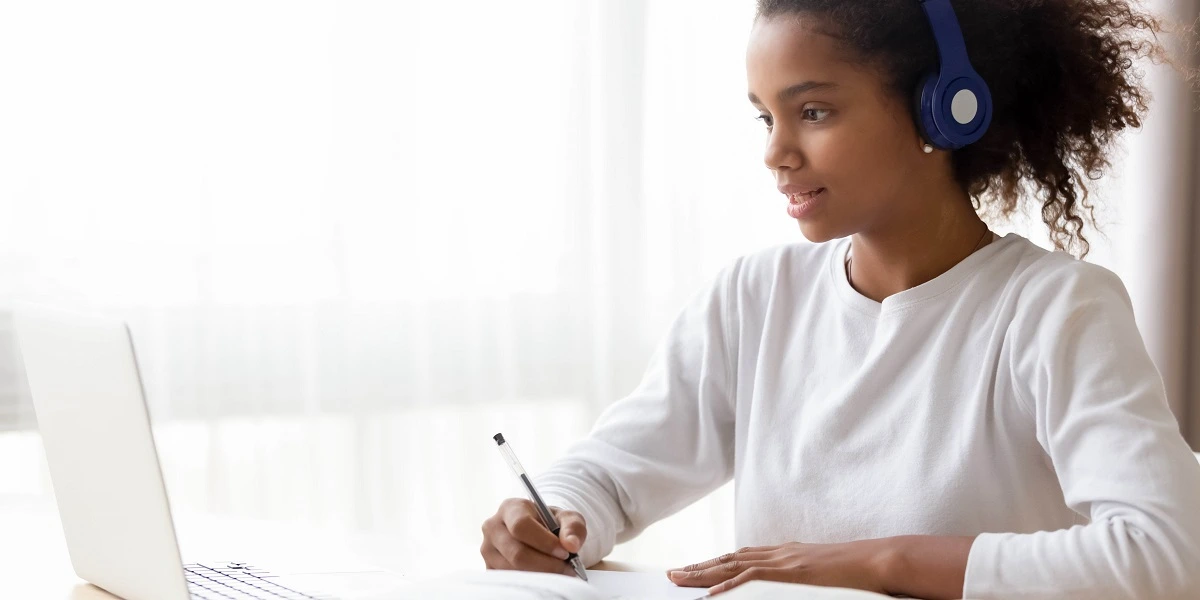 In 2016-2018, I did what most competitive sports parents do, I took my son out of school, and I began homeschooling him so that he could fulfill his dream of improving at tennis and competing at a national level. I remember that first year of homeschooling; we yelled at each other and even cried over getting things right and making good grades. The pressure was immense, and it was self-imposed. That year, Kobe broke into the top ranks of his division, made the National Honor Society, and we both agreed it would be his last year of homeschooling.
So, if you had told me a few weeks ago that I'd be homeschooling both my sons while working from home because of a global health pandemic, I would have laughed at you. Yet here we are, a month later and it's exactly what most parents are doing. The impact of COVID-19 has been tremendous, and it's happened incredibly fast.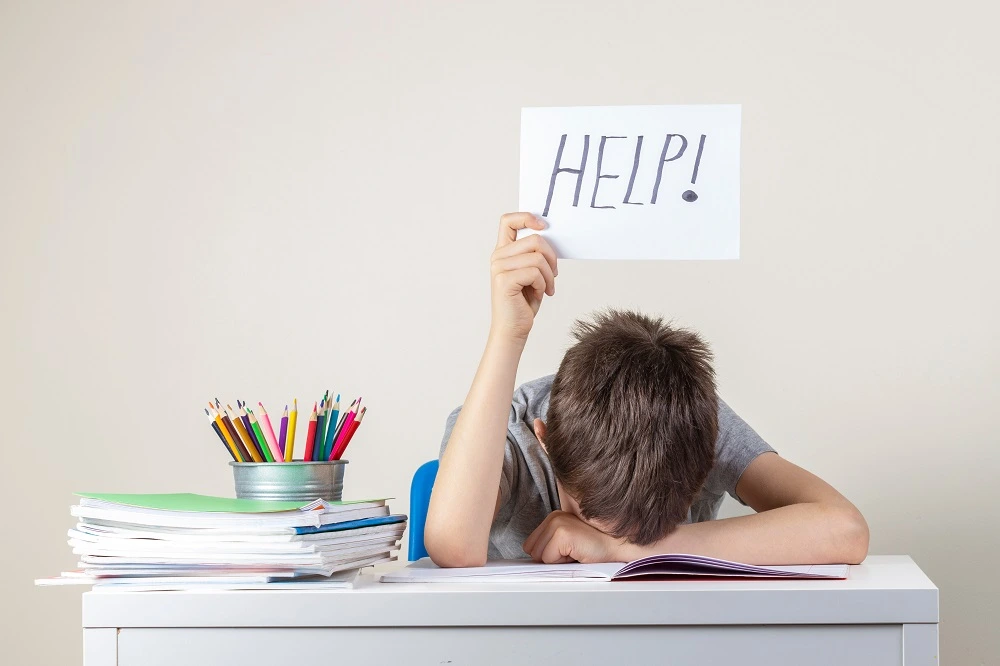 Embracing the Challenge
Something I've learned is that there are no hacks to online schooling, crisis schooling, or whatever you want to call it. Like everything else, there's a learning curve. So instead of seeking perfection, I've learned to embrace it and use it as a tool to teach my children to bear the circumstances for the decisions they choose.
Better to learn from their mistakes now than when they're 20, 30, or even 40.
What I can tell you is that children are resilient. They naturally want to please and succeed, but they may not always know how. Giving them the freedom to take control of their day allows them to make mistakes, learn from them, and eventually succeed.
You may find these self-guided tips for kids useful if you are one of the many parents who is homeschooling and working from home at the same time.
Start Here: A Virtual School Checklist
From my experience working with my own children, who lose focus quite often, I created the 3 P's method – Prepared, Polite, Positive. All of the items listed below each tenet can be done by children ages 5 and up.
Be Prepared
Charge my device
Prepare supplies and a quiet workspace
Dress properly
Eat and use the restroom prior to class
Be early,mute mic, and turn on camera
Be Polite
Eliminate distractions – iPhone, tablet, toys, food, drinks
Turn off TV/radio
Move animals to another room
Focus and listen
Raise my hand and wait my turn
Be Positive
Stay optimistic
Use checklists or schedules to feel accomplished
Keeping Older Children Healthy
Since older children may be required to attend online school for longer periods of time, special attention should be paid to eye health. For all ages, physical and mental states are very important to attend to, as well.
Some advanced learning tips for older children include the following:
1.) Remember the 20-20-20 rule created by eye doctors for your eye health: Every 20 minutes, look up for 20 seconds at something 20 feet away. If you know you'll be online for a long time, remember the 20-20-20.
2.) Make time for friends, even if it means seeing them virtually.
3.) Exercising daily will keep you very positive.
4.) Revisit your schedule. How did it work for you? Do you need to revise your plan?
5.) Self-reflect on the experience learning from a distance. Look in the mirror; smile; say you are proud of yourself and pat yourself on the back!
6.) Share your learning with someone at home!
Don't Forget! 21st Century Etiquette
I saved the best for last – online etiquette. Being polite involves focusing on the speaker as he or she is speaking. This involves 6 body parts and can be broken down to:
Ears are listening
Eyes are looking
Mouth is quiet
Hands are still
Body is facing the screen
Brain is thinking
Online school may seem daunting at first, but remember that change is inevitable and adaptability is key to success.
For more information on Mary Nhin's books, please visit eNinja or download a free printable (including the Virtual School Success Cheat Sheet and Online Etiquette PDFs).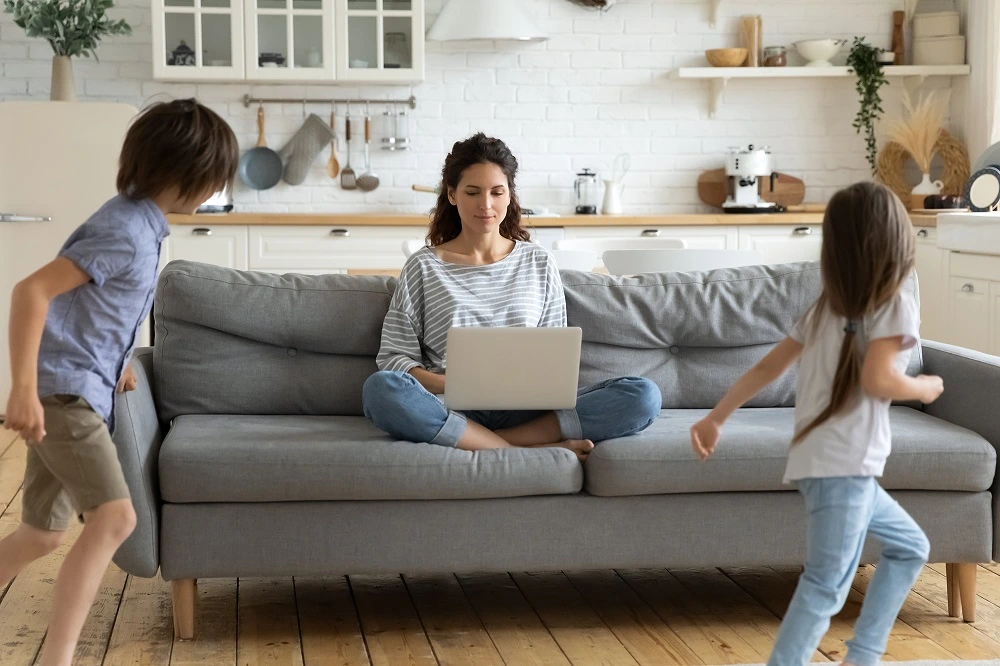 Balancing Work and Crisis Schooling
As an entrepreneur, I'm no stranger to working from home. I've juggled a restaurant chain, book publishing, and real estate all from the comforts of my home. Since the pandemic though, one thing has changed – my kids are home, 24-7.
I know I'm not the only working parent with these circumstances. With schools and daycares closed throughout the country because of the pandemic, many parents have been thrown into a jungle of full-time jobs, zoom meetings, algebra, and science projects.
The good news is that we can make out of this not only alive, but in a much happier place than pre-pandemic.
Even though it's not what I'm used to, I feel blessed to be able to see them throughout the day, and that we are all healthy.
Here are some of the tricks that have worked for me in balancing my numerous roles that just may work for you, as well.
1. I set a weekly schedule
Setting a weekly schedule sets my calendar up and enables me to sync it up to my children's so that I can prioritize. Doing this in advance gives me comfort that there will be less surprises waiting for me during the week.
2. I workout with my kids
Mental health is more important than ever and a major part of the mental health equation is getting exercise. Even if it's taking the dog out for a walk, playing tennis, or riding bikes, I make it a family event several times a week.
3. I create individual workspaces
Dedicated, organized workspaces are a magical thing. Having everything you need right at your fingertips makes working more efficient and enables you to complete work in less time. In fact, there's no need for separate rooms. You can create individual workspaces by having a divider or create office cubbies using poster board.
4. I give myself grace
Since the pandemic started, there have been times I've gotten behind on work or allowed my children more screen time than was initially agreed upon, but these aren't normal circumstances. I am learning that I am doing my best. We all are doing our best.
Working from home with kids while also crisis schooling them isn't easy. If you're feeling the pressure, remember that you're not alone and give yourself a high-five for each assignment you make it through.