How to Stay Fit at Home During a Pandemic
You may be comfortable working from home, but are you doing everything you can for your health? These pandemic fitness tips will help!
Originally published on: September 8, 2020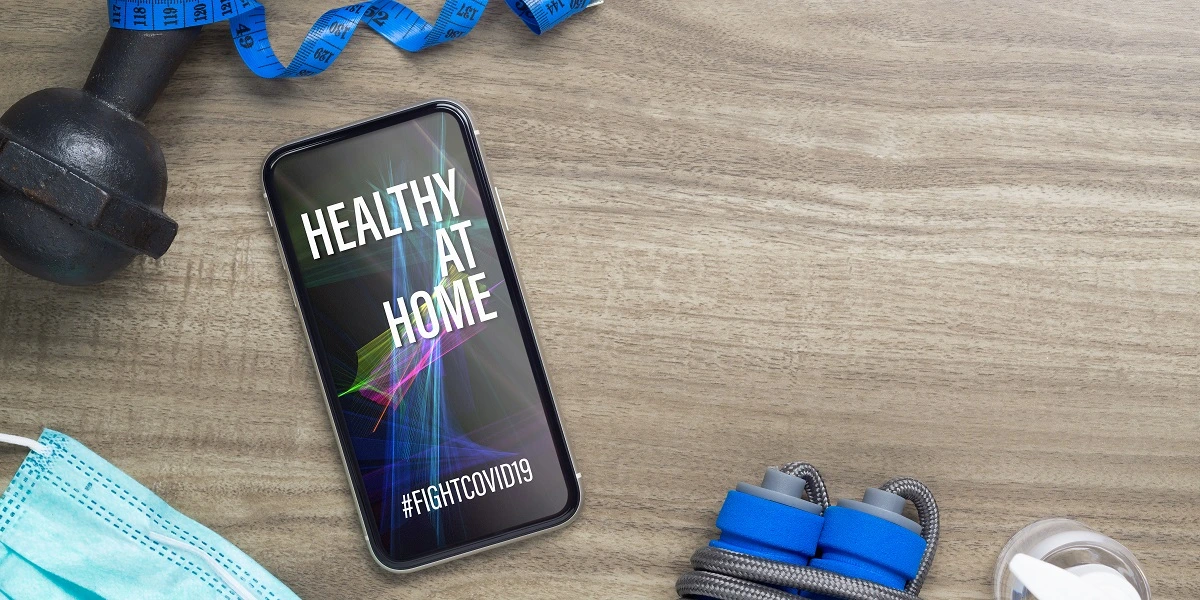 During these challenging times of the COVID-19 pandemic, it is more essential than ever before to take care of your health and well-being. When your physical health begins to decrease, it affects all other areas of your life and can have a significant toll on your mental functioning as well.
Due to the intimate connections between the mind and body, staying fit at home during the ongoing pandemic can help make you mentally stronger. This ultimately helps to withstand the emotional pressure of these times as well as keep your body healthy so that your immune system will not be compromised. By maintaining optimum physical health, you can also reduce the impacts of coronavirus if you do end up getting infected.
It's easy to get caught up in all this talk of the pandemic, but what about when there is no coronavirus and online entrepreneurs like us have a hard time leaving our computer as it is? The next 8 tips I'm going to give you apply to life in general, not only when we're on lockdown. I know as much as you, when you're diving head first into your business & going after your dreams it's hard to pull yourself away for some "me time".
So take these health tips & start applying them while we have less time to go out and be distracted, and you'll see that when life goes back to "normal" your habits will be so strong that you won't ever quit!
Also, just because our movement is restricted during this pandemic, this doesn't mean that you cannot leave your home at all for your exercise routine. Just make sure to maintain a safe distance from others, wear a mask when necessary, and follow your local government guidelines. If you are ready to start improving your physical health, check out the 8 tips below!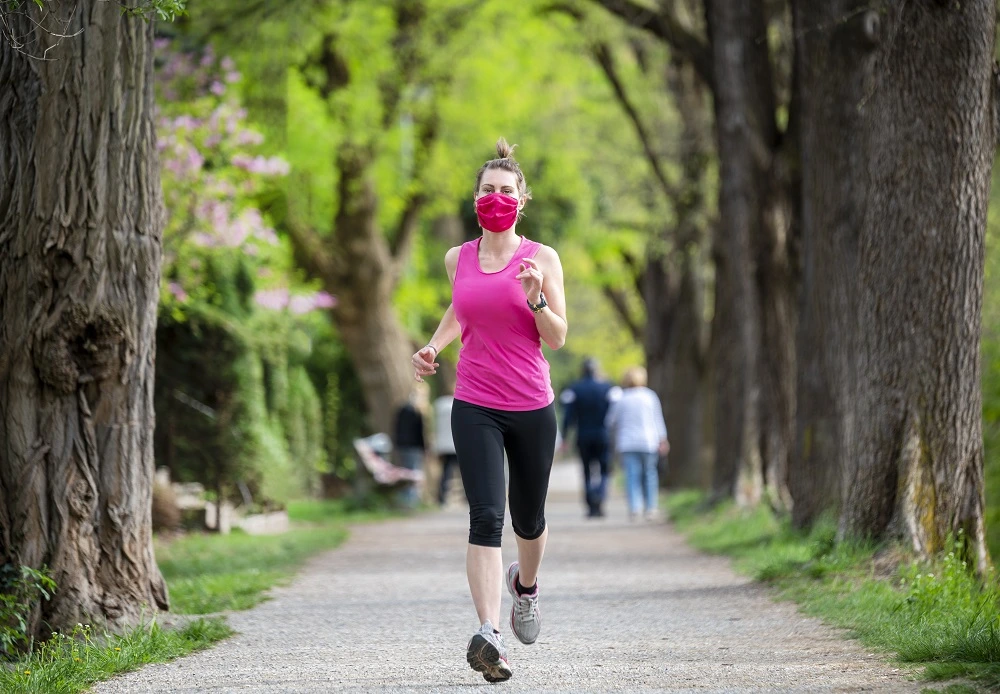 1. Go for a Run in Your Neighborhood
A great and simple way to get some exercise is by going for a run around your neighborhood. During the strictest periods of lockdown from the COVID-19 pandemic, some people were even doing full marathons on their front porch or in their backyard! Now, of course, you don't need to do something as extreme as this to stay fit, but this just shows you that there are many ways to get creative to continue exercising.
Running is also an excellent way to get your cardio exercise for the day, which is an essential component to staying fit. So, try going for a run around your backyard, your neighborhood, or even a new part of town if you're feeling adventurous!
2. Follow a YouTube Workout Program
When the coronavirus pandemic first hit and all the fitness centers closed down, many group fitness teachers began offering their programs online through YouTube. You can now access an unlimited number of fitness routines and workout programs on YouTube, giving you such variety that you could try a new teacher every day! The numbers of these classes are only increasing with time, so make sure to keep checking and searching to add some variety into your workout program.
3. Take Supplements of Essential Vitamins
Besides engaging in physical fitness programs, it is also essential to ensure that you are getting enough vitamins and nutrients to support your health. Particularly now that many people are staying inside for long periods of time due to the lockdowns from the pandemic, you may begin to lack some essential vitamins that you get from the outdoors, particularly vitamin D, which often comes from the sun. So, make sure that your vitamin levels don't get too low and try taking some supplements to support your physical health during these trying times!
4. Go for a Bike Ride
Another great way to get some cardio exercise in your day is by going for a bike ride. By going on a bike ride, you can also enjoy some new scenery and get some fresh air. Cardiovascular exercise is essential to maintaining optimum health. Although there are many ways to accomplish this, going for a bike ride is one of the best methods during the times of the pandemic, as it is much cheaper than some of the other expensive exercise equipment. If you feel like splurging, you can even get an exercise bike for your home too!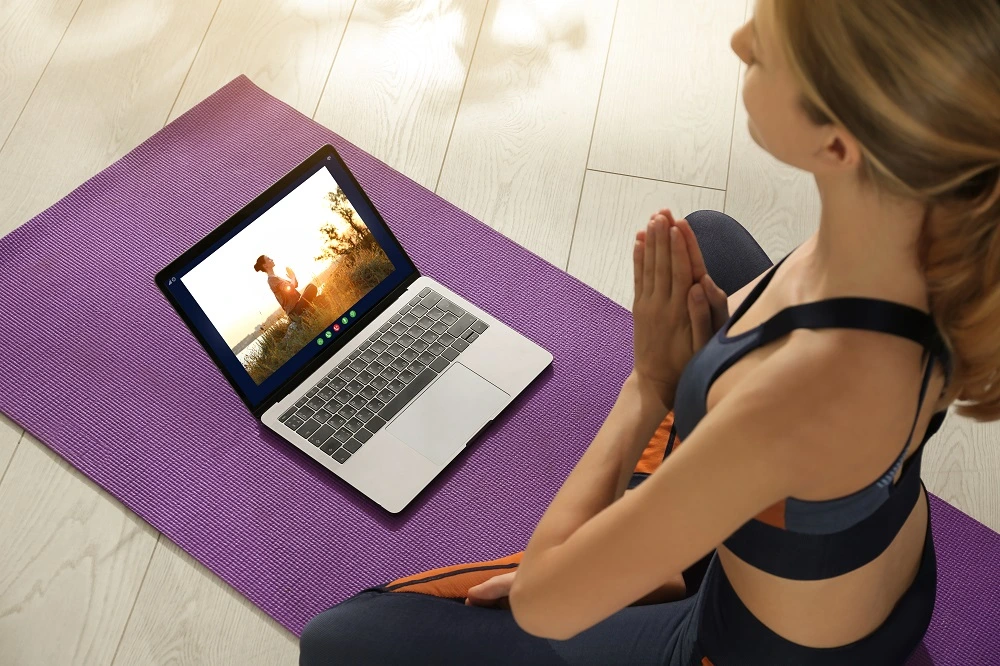 5. Practice Yoga
Yoga is a great low-cost way to improve your physical health and mental health all at once. To practice yoga at home, the only things you need are a yoga mat and a 6-feet by 3-feet space to stretch out! If you are a beginner to yoga and don't quite know where to start with this practice, there are many excellent YouTube classes that you can access for free online to help get you started. Yoga is a great form of exercise because it is accessible for nearly every age group and physical ability, plus you can easily do it from home.
6. Meditate
If you are working to improve your physical fitness, it is important to remember the mental component of this as well. Often, when you feel stressed or have a lot of anxiety, this can have a significant toll on your physical functioning and can greatly impact your physical health. Although meditation is not a physical workout program, it is a mental workout program that has an immense impact on your physical health as well. To get started with this practice, there are many free meditations on YouTube, or you can check out some popular meditation apps such as Calm or Headspace.
7. Go on a Hike
Hiking is another wonderful way to improve your physical health through some mild cardiovascular exercise. The other added benefit of hiking is that it gives you access to fresh air and the therapeutic effects of nature on the body and mind. As we are confined to our homes, it is essential to do whatever you can to get outside when you can but still make sure to maintain a safe distance from others. By going hiking, you can often find areas where there are nearly no other people around, so the risk of exposure is minimal. Check out some hikes in your area to start enjoying this practice today!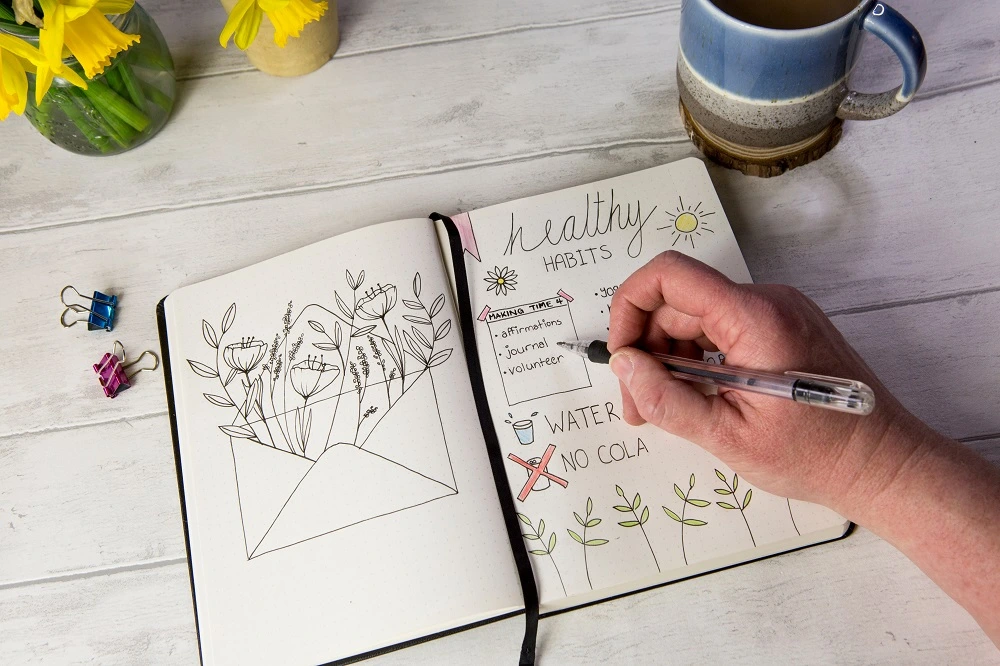 8. Practice Self-Care
One of the most essential components to keep in mind when working on your physical fitness is to practice self-care when necessary. It can be tempting to want to throw yourself into physical fitness to deal with the stress of the pandemic. But it is also important to allow your body and mind to rest and to take care of yourself when necessary. Because if you don't take care of yourself, then who will? Particularly during these trying times of the COVID-19 pandemic, self-care is essential to everyone's daily routine and should be the primary component of any at-home fitness regimen.
There are many ways to practice self-care, and it is important to find what works best for you. But some simple ways that you can begin practicing self-care is by:
Taking a warm bath
Reading a book
Working on a gratitude journal
Using a stress relieving coloring book
Cooking a healthy meal
How to Get Started with Staying Fit at Home During the Pandemic
As you begin to plan on how you will stay fit at home, an excellent way to help you through this process is by making a daily and weekly schedule for your fitness program. Try to add a mix of exercises and practices into your routine every day and do something different every day of the week. Variety is the key to keeping your motivation running throughout this program, and it also keeps your days a bit brighter during the pandemic.
So, to start making your fitness schedule, simply get out a piece of paper and write out your daily routine. Doctors generally recommend at least 30 minutes of moderate exercise every day. But if you cannot find time for a full 30 minutes, even 5 minutes should also be sufficient. The most important thing is to make this a regular practice, and then gradually, you can begin to increase the lengths of time for your workouts.
A good way to ensure that you fit your daily exercise into your routine is by making a commitment to do it every morning right after you wake up. But if you are not a morning person, you can also designate a specific time in the afternoon instead. Essentially, you just need to set a specific time and then stick to it, so that it will ingrain that routine into your mind over time.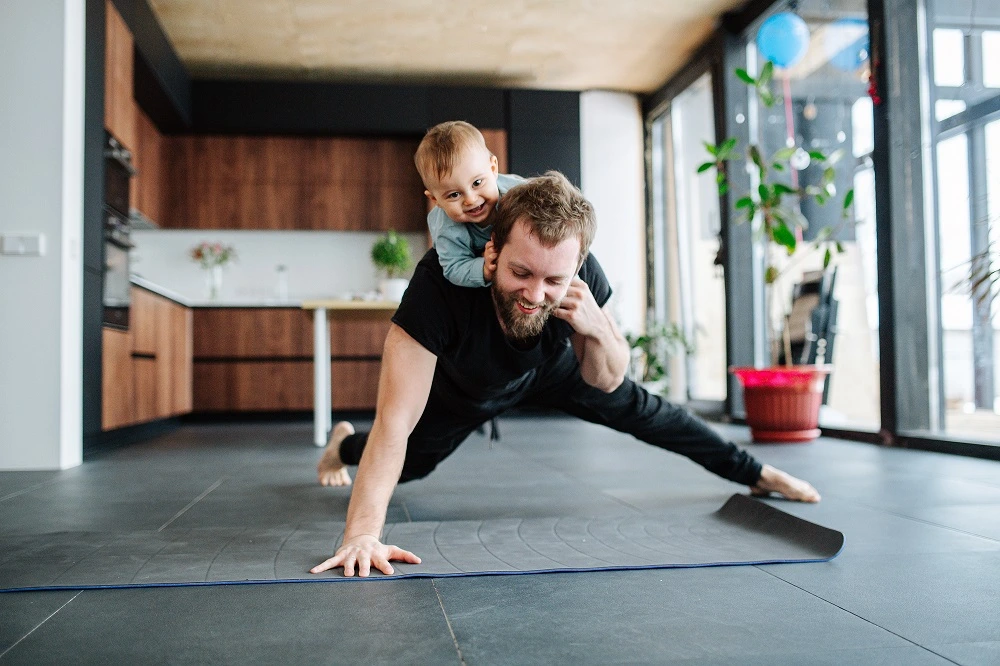 Self-Care is in Your Hands
As the worldwide coronavirus pandemic seems to have no concrete ending in sight, it is more essential than ever before to be taking care of your physical health. By improving your physical health, you can boost your body's functioning and immune system so that if you do end up facing this disease, then your body will be more likely to be able to fight against it. Staying fit can also improve your mental health and help you cope with the stress and anxiety that is widespread from this pandemic.
No matter how you choose to begin improving your physical health, specifically, the most important factor is consistency and self-care. Allow yourself to rest when you need it, but whenever you can, try to get yourself just to do 5 minutes of exercise every day, and gradually you will begin instilling these habits into your life.
So, try putting some of the above practices in place in your life and start improving your at-home experience during these challenging times today!