The Helium 10 Mobile App: Your Business On the Go
In desperate need of an Amazon seller app that keeps your Amazon sales analytics and account alerts with you at all times?
Updated on: March 8, 2022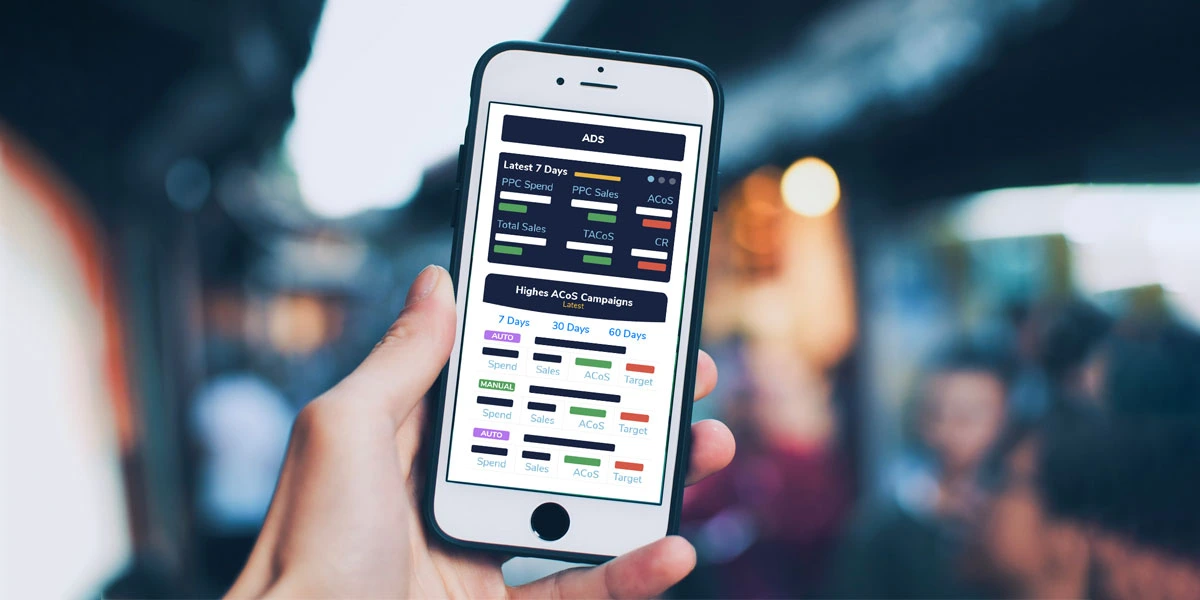 Congratulations! Staying up to date with your Amazon business just got twice as easy. With Helium 10's NEW Amazon Seller App you are no longer tethered to the confines of your computer. 
Your business doesn't shut down whenever your laptop does – with the Helium 10 mobile app, take your business on the go and get account notifications when you need them most (we know the important ones always happen when you least expect it).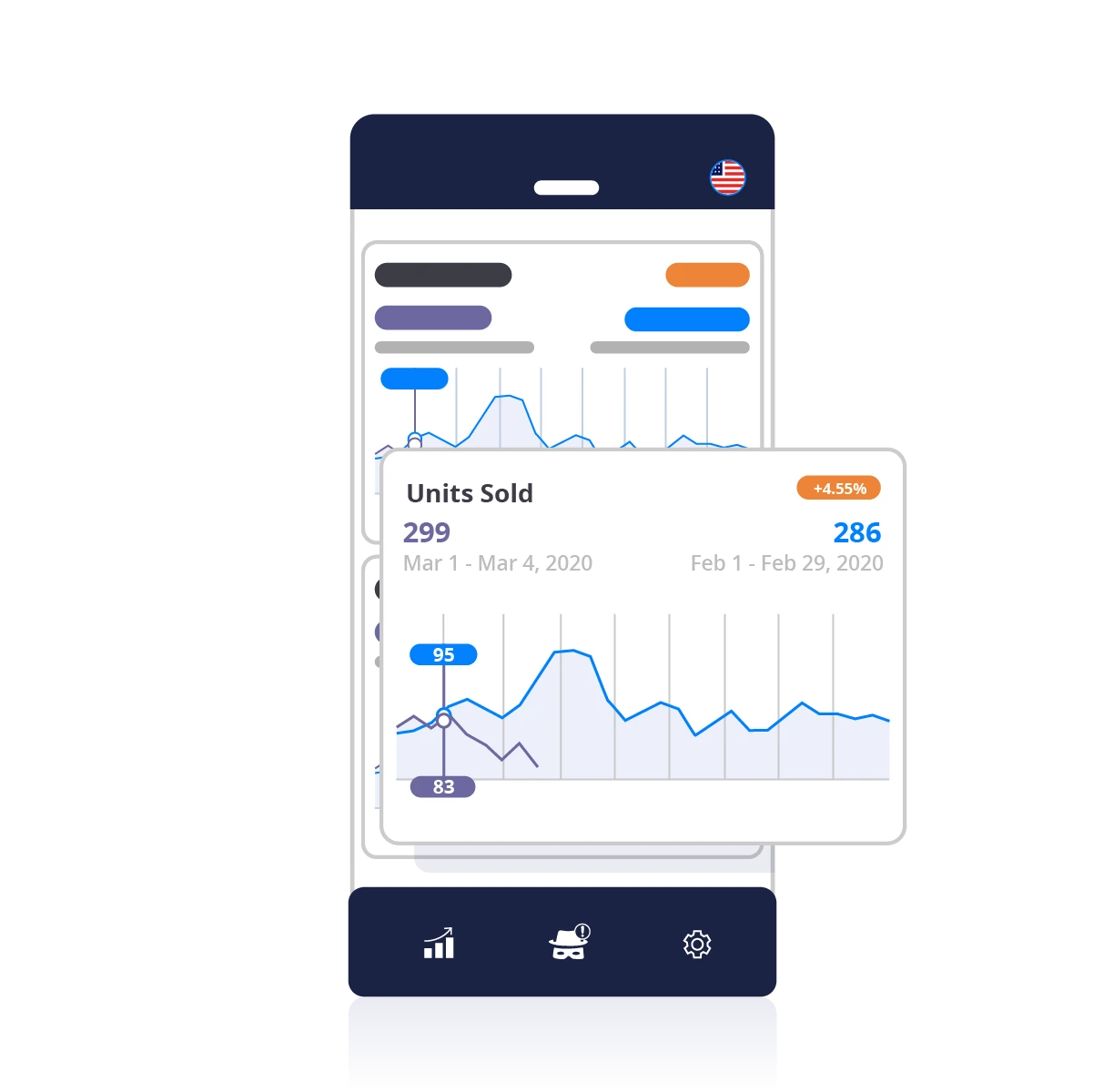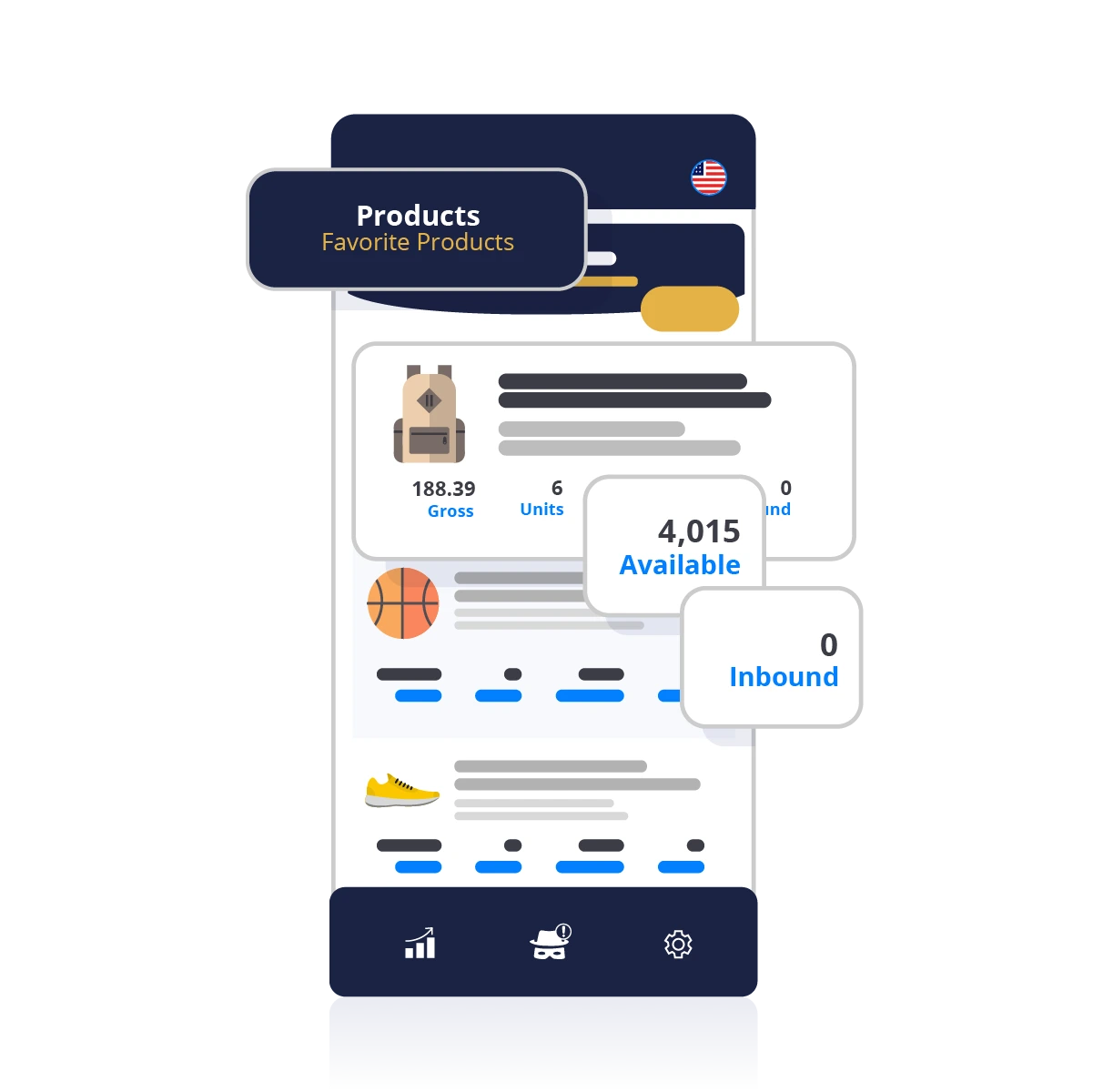 The Helium 10 Mobile App includes the same analytics you've come to know and love, including data from our Amazon sales tools: Profits and Alerts.
I'm Already Successfully Selling on Amazon… Why do I Need an App?
If you are already familiar with Helium 10 Profits, you know just how valuable changing sales data is. 
Having direct access to precise sales trends throughout the day gives you a much clearer snapshot of how well your product is performing. 
Inventory tracking keeps your current stock available and ready to sell. Know when to replenish and when to wait.
Inventory isn't the only thing changing on a day to day basis. You want to get important account alerts as they happen, not after it's too late to do anything about them. 
Negative review? Hijacker taking control of your listing? These alerts are often urgent issues that directly affect sales. For example, Amazon may give your listing an "adult classification", causing your sales to drop to 0 until the issue is resolved.
Amazon may also slightly alter your product dimensions, potentially costing you much more per sale.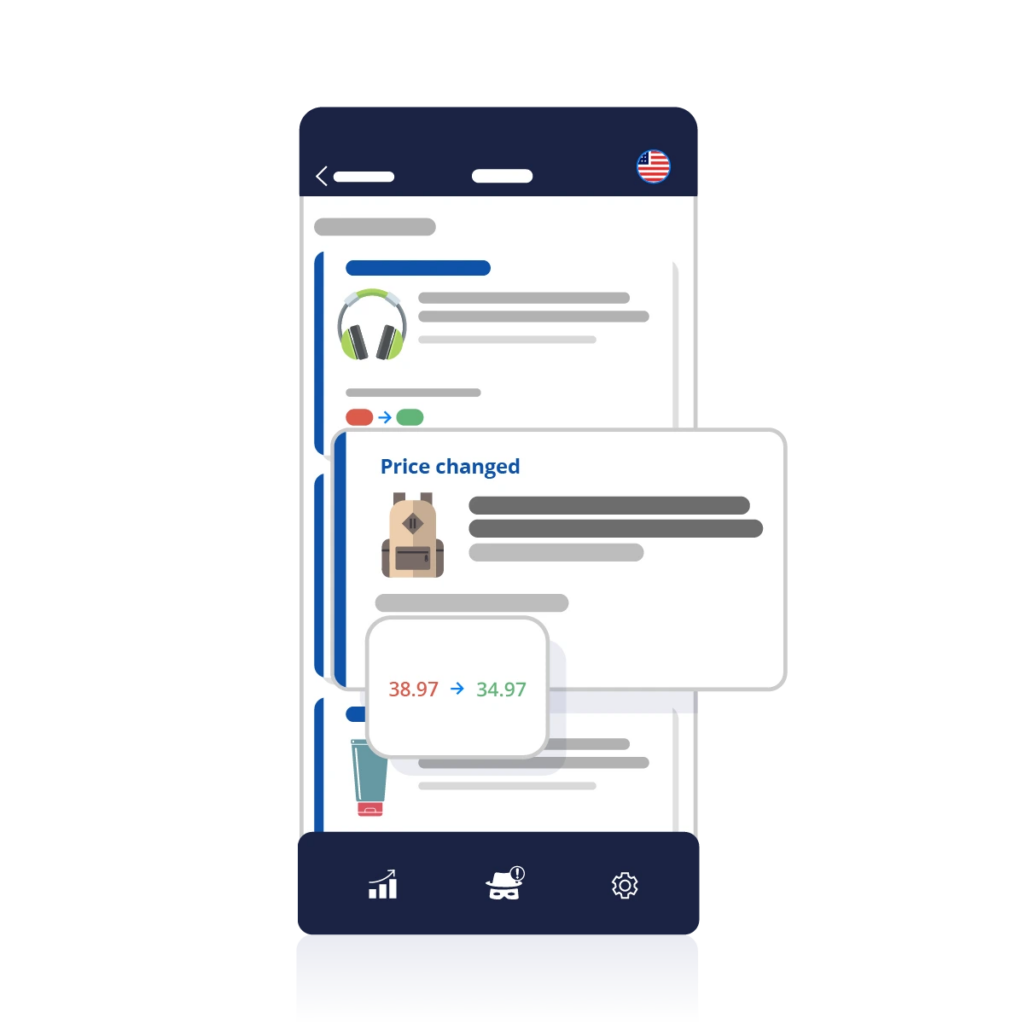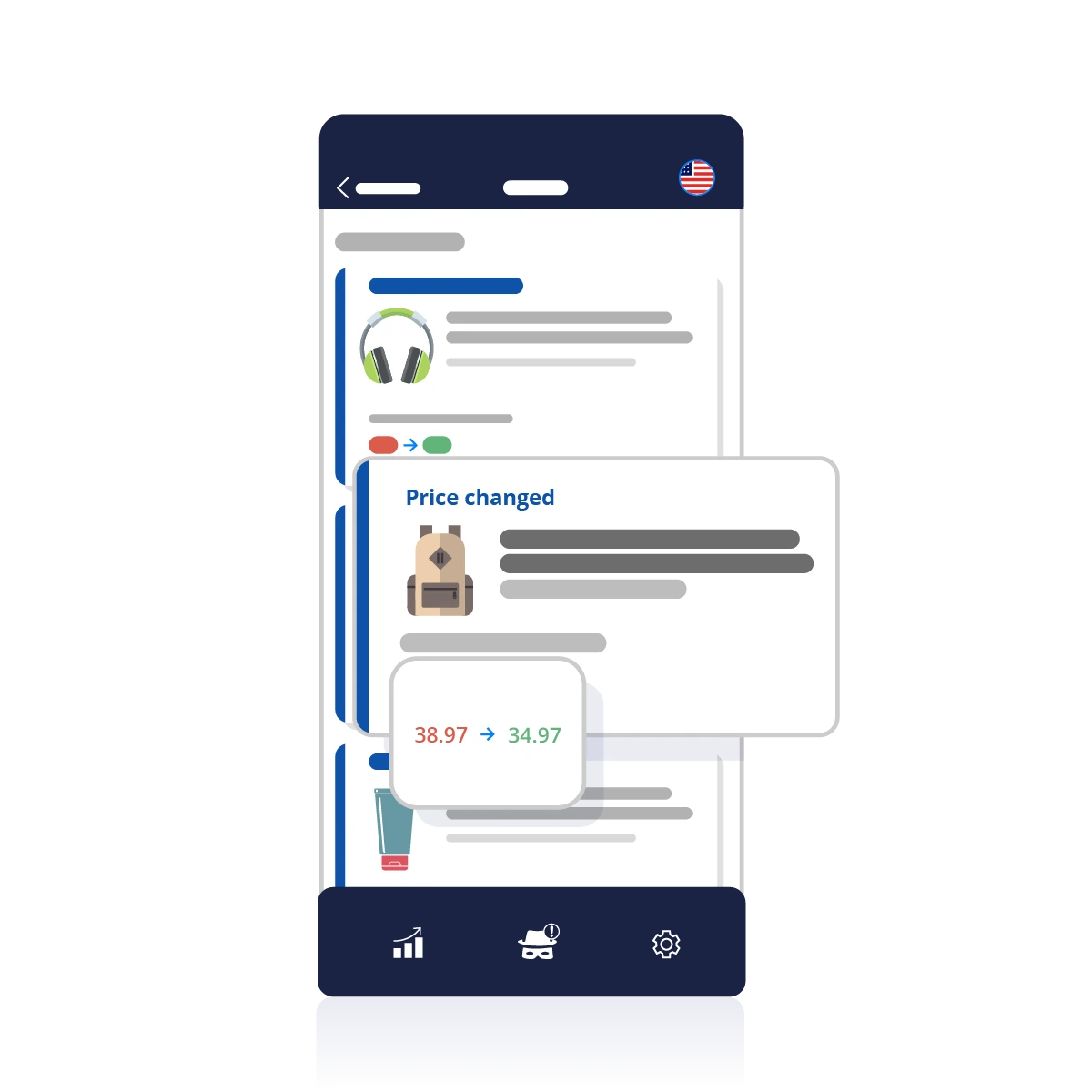 Keeping tempo with your online business is hard enough…
Many sellers assume checking in on their listings occasionally throughout the month is enough. For some, it might be. However, at Helium 10 we're in the business of all-in-one Amazon tools. Keeping tempo with your online business is hard enough without unexpected surprises every time you reopen your laptop. 
Isn't There Already an Amazon Seller App?
While it's true Amazon currently has its own mobile seller app, it's not without shortcomings. 
The Amazon Seller App gives you limited access to 7 day trends and month to day trends. This is useful information, but frustrating to not have trends on a day-to-day basis along with other, extended time frames. 
Don't get us wrong, we want nothing more than to see you thrive on Amazon's selling platform, but we want to see you do it in the most efficient and user-friendly way possible. 
Additionally, we have yet to see an Amazon seller app that looks as good as it should make you feel when you're checking on those big profits. When it comes to creating an app, we're firm believers in not only delivering the steak, but doing it with sizzle. Things are small enough as is on your phone. At the very least it should be easy on the eyes. 
The Metrics that Matter… at a Glance
What makes our app so special? We thought you'd never ask!
Summary cards neatly organize your aggregated business data on your mobile dashboard. We want you to know what you're looking at right from the get go. 
Track sales figures – compare month over month and day to day
Enjoy an overview of your favorite products and how they are performing
Monitor your current orders and always know what's on your plate for the day
Track statuses of refunds and inbound shipments
Easily switch marketplaces to view how well you are performing in different countries
Moderate changes on multiple ASINS with tracking and alerts
Activate push notifications for your highest priority alerts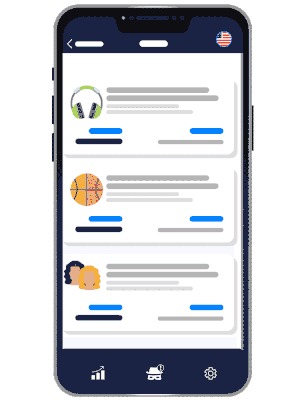 Check out the video overview of the Helium 10 Mobile App to see it in action.
At Helium 10, we're optimistic, but not naive. We know you're not chained to your computer – we just think your business shouldn't be either. That's why we're giving you a mobile app that you will extract crucial insights from throughout your day. It's 2020 and there is no reason why you shouldn't have full access to every level of sales data in your pocket. 
Getting Started
We have made it easy for users to log in with either their Helium 10 username/password or Magic Link. Magic Link verifies your identity through email and allows you to log in securely, quickly, and without a password. This is a mobile only feature.
Note: You must connect your MWS token to your Helium 10 account before using the mobile app.
Helium 10 Mobile App Features
Tracking Sales
Elegant and uncluttered graphs for today, yesterday, week, and month. 
Compare current month's sales with the previous month through a single, interactive graph. 
Scrub through the graph with your finger to view daily values. 
Declining or increasing sales for yesterday vs. day-before help keep you in the know with micro-trends other sellers are neglecting. 
Products
View all of your products in one, comprehensive list. 
Search products by:
Tap on a specific product to get units sold, gross sales, and refunds. Scrub through month over month graphs to view daily values and identify trends.
PPC Just Got a Whole Lot Easier
We're proud to announce that ADS, our one of a kind PPC management tool, is coming to the Helium 10 Mobile App! PPC campaigns sharpen the competitive edge of every Amazon business, so we wanted to give sellers something to simplify and optimize the process. 
What is ADS?
ADS takes the guesswork out of Amazon PPC management by organizing your key metrics, automating bid suggestions, and visualizing your ad performance.
It's the same ADS you've come to know and love, just think of it… fun sized.
PPC metrics are always on the move… and so are you. ADS on mobile allows you to view and track your most important PPC KPIs from the latest 7, 30, or 60 days. We measure your performance over time, then highlight your positive or negative performance. All that's required from you is a swipe of your thumb.
Interested in catching outliers in your highest ACOS campaigns? We've highlighted (and color-coded) them for you – the days of floundering through excel sheets are gone.
Orders (Mobile Exclusive)
Scroll through each order as it comes in, checking order quantities and price sold. These live order updates reward you by tracking and displaying your success as it happens.
Multi-Market Support
MWS token connectivity with both North American and European markets keep you connected as you scale your business. 
When tracking profits, view data separately for the United States, Canada, and Mexico. 
Switch between marketplaces to compare data and make market adjustments.
Alerts and Push Notifications
Finally, all your alerts in one convenient place.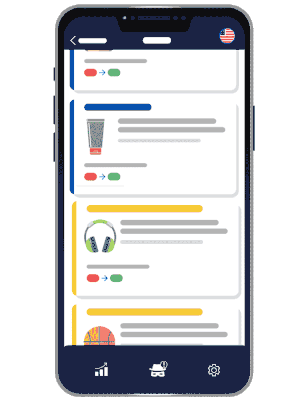 Filter your alerts by category for reviews, category change, or price change. 
Customize push notifications for each type of alert (as well as personalized email vs. mobile settings) to prioritize account security factors that you choose. 
Stay in the loop with real time alerts, even when not using the app. 
View a full, chronological list of alerts at any time. If the need ever arises to reference past alerts, you shouldn't have to dig to find it. 
Log in to multiple devices and receive your notifications across them all. 
Log in to multiple accounts on the same device to stay organized. 
No one knows your business better than you; our app is not here to pretend to. The Helium 10 Mobile App is merely an open sandbox with every tool you could possibly need arranged neatly inside. We want you to use them in the ways that work best for you, not just anybody and everybody.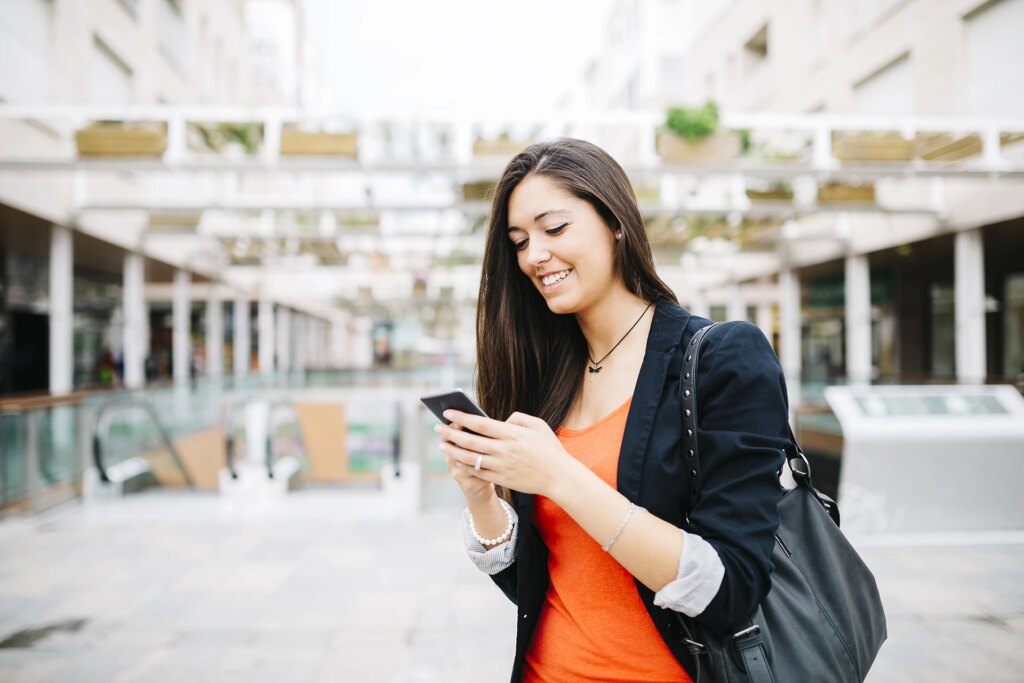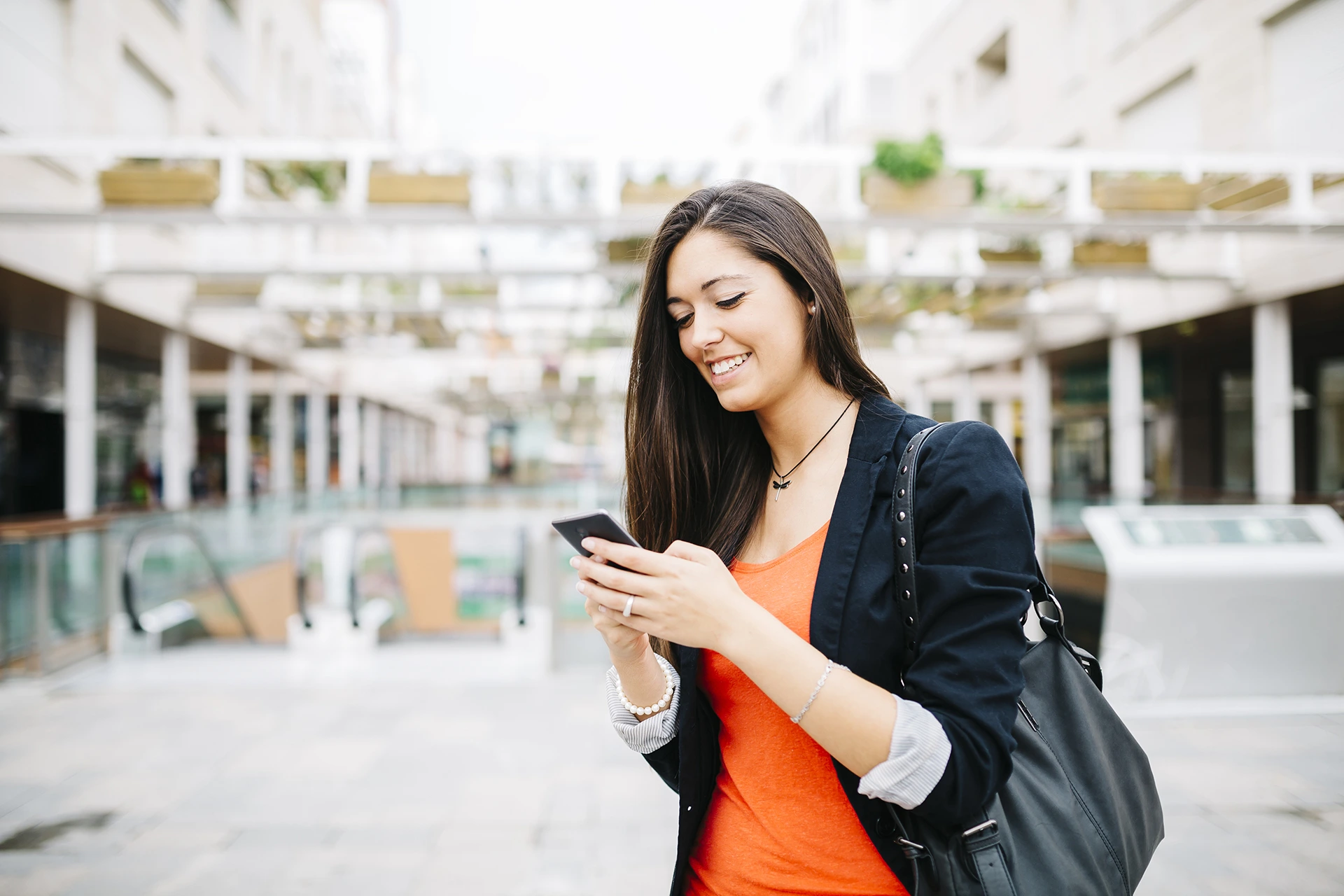 Welcome to the last Amazon seller app you will ever need.
Access the app on Apple and Android products.
Be sure to check out the vast suite of tools that Helium 10 has to offer, like their free Amazon keyword research tool! Their blog also is a great resource for up-to-date information about the e-commerce industry!