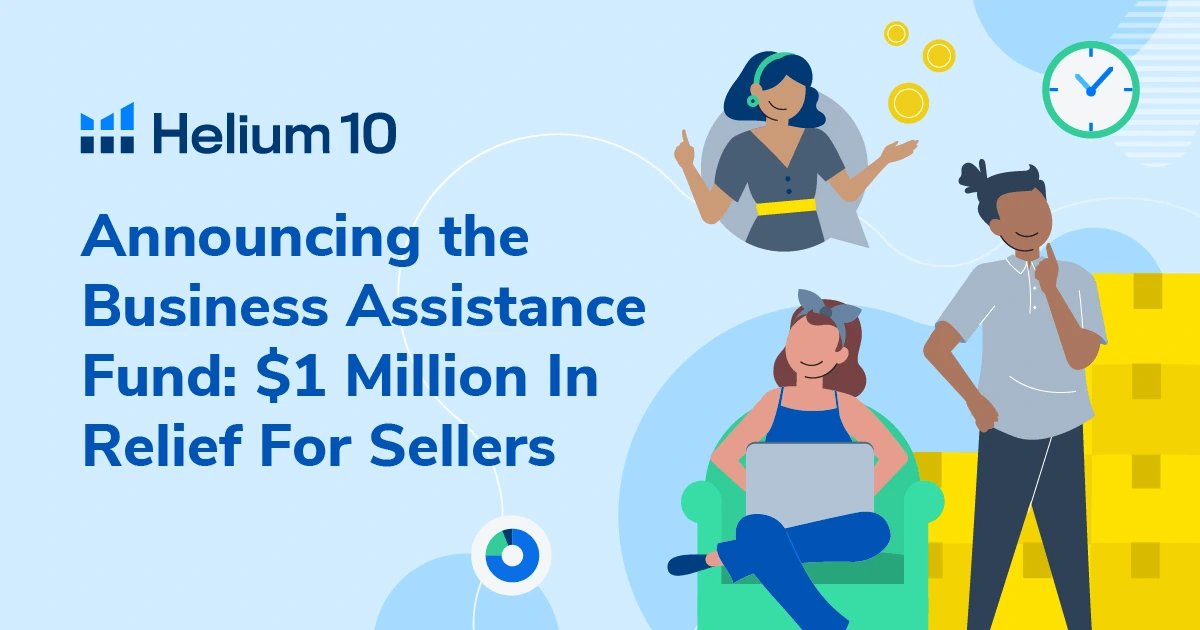 Announcing the Helium 10 Business Assistance Fund Program: $1 Million In Relief For Sellers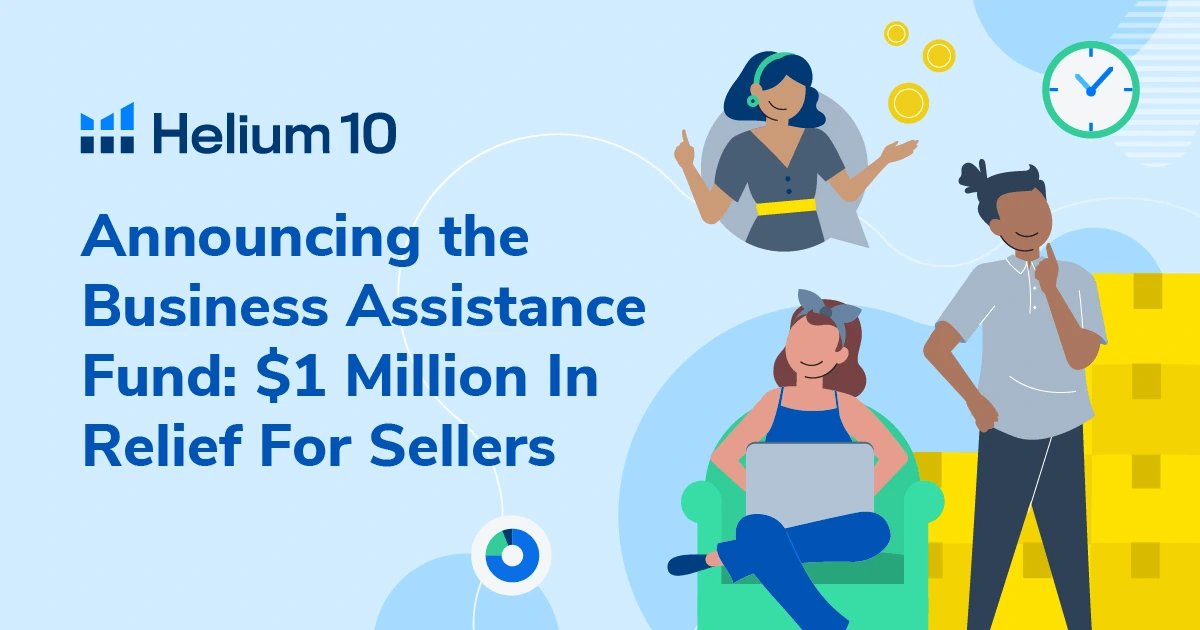 The tough economic outlook has resulted in a difficult landscape for e-commerce sellers. From inflation, shipping delays, and consumer uncertainty, sellers are facing formidable challenges. If you're a seller impacted by everything that's happening lately, know that you're not alone.
Sellers large and small are facing similar challenges. But Helium 10 is here to offer renewed support for struggling sellers. While these are frustrating and confusing times in the e-commerce space, it doesn't have to stall your growth. With the right approach and tools, sellers can still win.
Helium 10 has always existed to help sellers. And with that core value in mind, we're supporting sellers and helping them grow their businesses with our Business Assistance Fund Program (BAF).
Business Assistance Fund Program
Throughout the month of July, Helium 10 will be giving away over $1 Million in subscription value to qualified sellers with our BAF. We're committed to helping sellers cope with economic impacts in uncertain times. While sellers are rightfully frustrated by higher costs, more fees, and lower profit margins, Helium 10 wants to provide the tools you need to be agile and thrive in a changing marketplace.
How We're Supporting Sellers
Being an e-commerce seller has highs and lows. But Helium 10 is there for sellers at every stage and step in their journey. The BAF offers sellers hundreds of dollars worth of value in subscriptions and in training and support to beat today's market. Access to these essential tools empowers sellers to drive their businesses forward despite economic instability. The BAF is a symbol of Helium 10's unrelenting commitment to the success of our customers and e-commerce sellers on Amazon and Walmart.
How to Take Advantage of The Business Assistance Fund
The BAF is available to existing Helium 10 customers who have seen a recent decline in sales and have been impacted by the economic downturn. It is also available to new Helium 10 customers who validate their seller status through token connection.
Help for struggling sellers:
New sellers get 80% off your first month of Platinum or Diamond with a token connection – up to a $200 value
Platinum sellers with declining sales upgrade to Diamond FREE for 2 months (including waived Adtomic fees) – $300 value.
Exclusive webinar bonus content to get the most for Diamond sellers designed to help you scale your business now
How to Redeem
To see if you qualify for the Business Assistance Fund, log in to your member's area within your Helium 10 account or click here.
Together we'll #crushit
Achieve More Results in Less Time
Accelerate the Growth of Your Business, Brand or Agency
Maximize your results and drive success faster with Helium 10's full suite of Amazon and Walmart solutions.