Good News For Those Worried About Inventory Restrictions in Q3 and Q4!
Things are uncertain for Amazon sellers, especially with recent inventory restrictions. Bradley is back with a new case study... & some promising news!
Updated on: March 19, 2021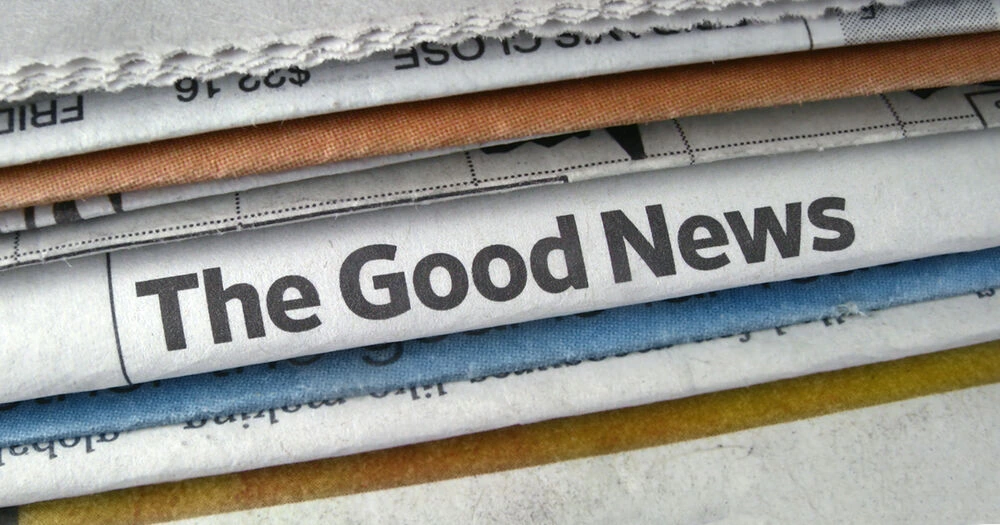 Last month Amazon dropped the bombshell that in Q3 and Q4 there would be inventory restrictions on replenishment for existing items and initial inventory for brand new items. This has dominated the Amazon news cycle the last few weeks, as many sellers have been worried about how they would be able to deal with these restrictions.
Last week, we gave some tips on managing the quantity limits, such as utilizing a 3PL warehouse. We have also warned against the grey (some consider it black) hat tactics some are using to get around these inventory limitations. This includes using software or chrome browser hacks in order to "trick" Amazon into letting you send more inventory than they want you to.
However, there is LIGHT AT THE END OF THE TUNNEL! As soon as this original announcement was made, I decided to launch a new case study product I had been preparing. I figured it would be a perfect chance to see what factors would affect the Qty: 200 limitation on brand new products.
As mentioned in the previous blog, I am fairly certain that there is no exact formula that any of us can use in order to calculate the inventory limitations. Amazon themselves say that it is based in part on the current warehouse storage capacity of warehouses. That's a metric no one has access to.
How Long Does it Take to Increase the 200 Limit?
Many were afraid that it might take a month or longer for Amazon to increase the storage limits on a new item, or even require certain high sales velocity for that 200 to be increased.
Let's take a look at the daily sales and inventory restrictions I had for this brand new FBA product.
The first FBA sale for this newly launched product was on July 21. Over the first week, it sold a whopping 21 units – an average of three per day. Theoretically speaking, my "monthly" sales volume would also have been 21, since this was the entirety of my sales. As you can see, the max inventory stayed the same. I was still predictably limited to 200. Let's take a look at sales in week two.
Sales picked up slightly in week two of this product. A total of 24 units went out, so now my new running total for the "month" was 55 units. As you can see, the max inventory quantity remained the same. The third week of sales is where things get interesting!
On day 15 since my first FBA order, AMAZON INCREASED MY LIMITS! This is despite averaging a measly 3-4 units a day only of sales in the first couple of weeks. But the first day of my third week, as you can see, my limit jumped to 262.
Here is where it gets even more interesting.
As you can see above, sales actually went DOWN the first few days of week three, with only an average of two sales a day. However, despite that, on day 19 of my product's existence, the inventory limit JUMPED again to 306! Two days later it jumped AGAIN, this time to 436! More than double the initial 200 limit!
As I mentioned, you cannot just take my sales numbers and try to say that once you hit 76 sales you will get your limit doubled. It seems to vary for different products and change based on the inventory situation at Amazon warehouses.
Have you guys seen the same? Have your limits been increased on any of your recently launched products?
More New Things I Have Never Seen Before From Amazon!
For another product I was looking at on a family member's account, I noticed something super strange on a product I had just sent into FBA the previous week. Let me show you guys the screenshot, and you guys see if you can figure out the thing that I have NEVER seen before on Amazon:
Do you guys notice anything strange? Other than my redacting of course.
Look at the status: ACTIVE.
Now, how many units are available or reserved? ZERO.
Say whaaaaaaaat? I know sometimes listings will go active when a product is barely checked in, even though it might not be available for a few days. But I hadn't seen this before, where it wasn't even on the reserved column yet, but it was still showing active.
The first thing I did was check if the product had been delivered to Amazon. These three units were sent via UPS. Surprisingly, the product hadn't even been delivered to the Amazon-Stockton warehouse yet! That was optimistic of Amazon to make something live, even though it hadn't even been delivered yet, let alone checked in. Especially to the Stockton warehouse, where I have been seeing check in delays of up to three to four weeks recently.
So, just to make sure I hadn't lost my mind, I went to the Amazon listing itself to see if it REALLY was showing as active and available to buy.
Here, we have good and bad news. The good news is that, sure enough, Amazon was making the product available with a Prime buy box.
However, do you see the bad? Look at that delivery date! September 24?
Just tonight, Freedom Ticket's Kevin King reached out to me and showed me something similar on his own listings. He then showed me something that has been around for a while, the "In-Stock Head Start." To see it, you click the down button on the "Available" column of your manage inventory.
I have never seen an In-stock head start applied to something that hadn't even arrived to Amazon yet. To the Stockton warehouse from this same account, there were maybe 10 other shipments sent there over the last month, and none of them got this head start. As a matter of fact, inventory was sitting there at this warehouse without being checked in for up to four weeks.
My theory is that Amazon is just being SUPER conservative with their estimates of when the product will be in stock. I'm almost positive that it will become available much earlier. At this point though, I am most likely going to CLOSE this FBA listing that we have been looking at, since I'd prefer people buy from the FBM SKU that can be shipped out immediately. The last thing we would want is someone to buy something Prime, and then have buyer's remorse after seeing the fine print that it might not be delivered for another month!
Last week, in our Amazon Weekly News Brief, the team reported that Amazon was looking to increase warehouse space by 50% before the end of the year. I know this is music to the ears of you sellers out there.
I hosted a poll this week in the Helium 10 Members Group, asking what the longest amount of time sellers' inventory has been sitting without having been checked in.
I was shocked to see that the majority had shipments sitting at least four weeks! For those sellers, check your inventory now to see if you were put on the "Fast Track" program. Of all of the shipments in the accounts I monitor weeks-old inventory, almost all got checked in this week. So again, there seems to be light at the end of the tunnel.
Things are all over the place now, but don't give up! Reach out to the network in the Helium 10 Members Group to get advice from your fellow sellers and find out what's working for them. Amazon is slowly and surely working at trying to get things back to normal before the big Q4 rush, and my fingers are crossed that they will be successful!