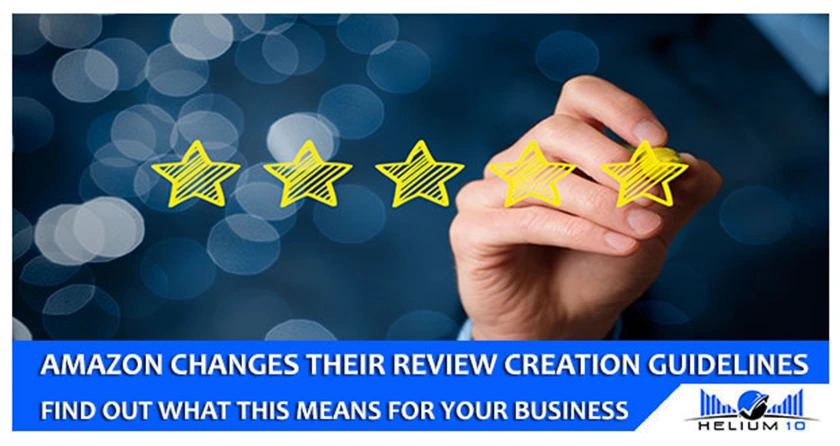 Amazon's Customer Review Creation Guidelines Change Again! Learn What This Means for Amazon Private Label Sellers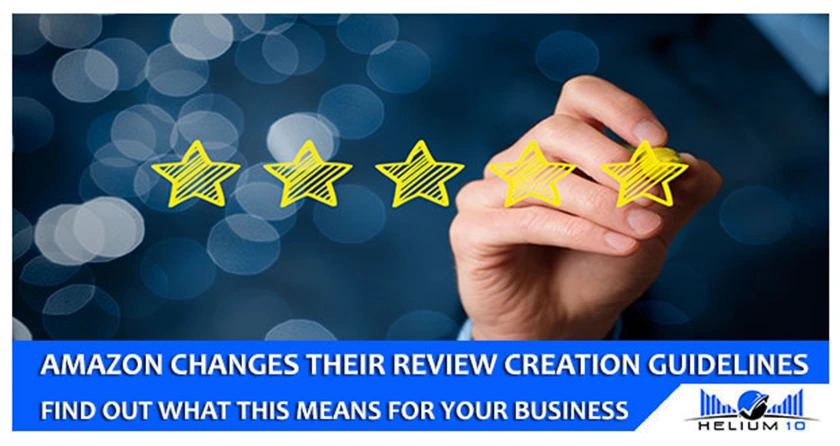 Have you ever noticed how a product on Amazon may have mostly one-star reviews one minute only to suddenly start receiving four- and five-star reviews overnight? Is it a miracle? Did the one-star reviewers get it wrong? Unlikely. What you're undoubtedly seeing is a fake review makeover in full swing.
Fake Amazon reviews are a nuisance for sellers, consumers and Amazon. Not only do they blatantly ignore the company's Terms of Use, but they also damage the value of genuine reviews and mislead consumers. As a result, consumers put less faith in reviews than they might have a few years ago.
Private label sellers who have been using Amazon for some time will already be familiar with Amazon's periodic tightening of its review guidelines. The effects that fake reviews can have on a legitimate business are often crippling, not to mention the damage that is done to Amazon's reputation. In this article, we will explore the latest review creation guidelines, and what the recent changes mean for Amazon private label sellers.
The Way Things Used to Be
Before the recent review creation guidelines were updated, there were a number of ways in which sellers could game the system with fake reviews.
Amazon's old guidelines stated that to write a customer review, customers must have used their account to purchase any item or service on Amazon (except for free digital content).
This left a number of loopholes that were open to abuse. One of the most common methods used by unscrupulous sellers to obtain reviews was purchasing fake verified or unverified reviews from individual reviewers or companies selling reviews. This practice was a blatant violation of Amazon's guidelines on all counts, and the company took aggressive measures in the courts to stamp out the practice.
Another practice used by calculating sellers was to send reviewers pre-loaded gift cards in order to purchase the product and leave a fake review.
The New Amazon Review Policy – What Has Changed?
In August this year, Amazon went in hard with new guidelines in an effort to dramatically reduce the submission of fake reviews. The new policy stated that customers must have spent at least $5 using a valid credit or debit card before they were permitted to leave a review. However, it seems these measures were not strict enough to address the problem, and in an effort to really shake things up, the company increased the spend threshold even further with their latest change.
Now, customers must spend at least $50 using a valid credit or debit card before they can leave a review. Promotional discounts and Prime subscriptions do not count toward the $50 minimum. This doesn't mean that customers have to spend $50 in a single transaction, as some sellers first thought. It simply means they must have a lifetime purchase history of at least $50 to be eligible to leave a review.
How Will the Changes Affect Sellers Gaming the System?
If you are a seller on Amazon and you play by the new rules, you are unlikely to encounter any problems. You'll already know that you can ask customers to leave a review, but that manipulating a reviews in your favor is prohibited. You'll also know that it is bad practice to only ask for positive reviews, or request a customer to change a negative review. The exception to this rule is if you ask a customer to change a negative review after you had addressed their concerns or solved a problem they were experiencing.
By requesting customers to use a valid debit or credit card before they can leave a review, Amazon is also limiting the number of accounts a person can open and restricting customers further by specifying they must spend at least $50 before they leave their opinion. A fake reviewer used to spending $1 per account in order to leave a review will not want to spend such a high amount.
The Positive Impact on Sellers
If you're an honest seller with great products and you're wondering if this new change is going to have a negative impact on your reputation or profits, don't panic. The changes have been made with your protection and good fortune in mind. Great products get good reviews, and bad products get bad reviews. This fact has not changed.
Even if your next customer is new to Amazon and even if your product is not even close to $50 in value, the customer is likely to spend that amount in a single transaction or very quickly over a number of transactions. Even better, there are millions of legitimate Amazon customers who have already hit the magic $50 marker and are ready to review you right now.
Also, if you have free or discounted products on offer and are wondering if the new guidelines affect you, don't worry. Amazon has you covered as long as you make it clear that you welcome positive and negative reviews for your products.
More Good News for Private Label Sellers
Fake reviews are bad enough, but there are many other pitfalls that can be waiting for a private label seller. The trick is to utilize tools that will power up your selling processes, protect you from unscrupulous practices, and — most importantly — save you time and make you money.
Whether you need to find golden keywords, do competitive research, or find out which keywords you're indexed for on Amazon, the Helium 10 software suite for Amazon sellers will help you expand your business and take it to the next level.
The bottom line is that Amazon loves reviews and will do all it can to promote honest review practices across its platform. The more you can do to keep Amazon and your customers happy, the more chance you have of making it big on the world's largest shopping network.
Have you been affected by Amazon's updated customer review creation guidelines? Do you think the new guidelines will make it easier or harder for you as a seller? We'd love to hear your thoughts.
Achieve More Results in Less Time
Accelerate the Growth of Your Business, Brand or Agency
Maximize your results and drive success faster with Helium 10's full suite of Amazon and Walmart solutions.