Did You Miss Our Amazon Predictions Series? Don't Worry, We Got You Covered…
Join us as some very special guests share their 2021 Amazon predictions and help sellers move forward after a year unlike any other.
Updated on: April 29, 2022
Well, we made it… kind of. After surviving a year packed with a global pandemic, social/political controversy, and some surprising new e-commerce opportunities, we can put 2020 behind us (where it belongs). Although we are still dealing with many of the same issues today that began last year (I like to think of them as 2020 rollover minutes), at Helium10 we are always looking forward.
Not just to the next challenges and opportunities, but through them.
Last month, you may have caught our Predictions, Plans, and Preparations series on YouTube. We sat down (virtually) with 8-figure private label sellers, CEO's of successful e-commerce agencies, and Helium 10 product experts to help us take an educated look ahead at what the Amazon landscape (and e-commerce industry as a whole) will look like for sellers in 2021.
While predicting the future is 50% a fool's errand and 50% sensible homework, we decided to dust off our crystal ball and focus on that latter 50%. If you missed our 2021 Amazon Predictions, feel free to catch up on YouTube. If you'd rather skim through it, we've assembled the highlights below.
Happy New Year and Happy Selling. 2021 is looking promising if you're selling online.
Day 1 – Kevin King and Brandon Young (Topic – Inventory and Ranking)
First, the one and only, Kevin King. Kevin started selling on Amazon in 2001 and over the years has grown multiple brands into million dollar juggernauts. Today, Kevin speaks around the world, coaching Amazon entrepreneurs and serves as the lead trainer (and creator!) of the Freedom Ticket training program for new Amazon sellers.
Amazon sales have gone up 40% in 2020, due to the COVID-19 pandemic and resulting lockdown.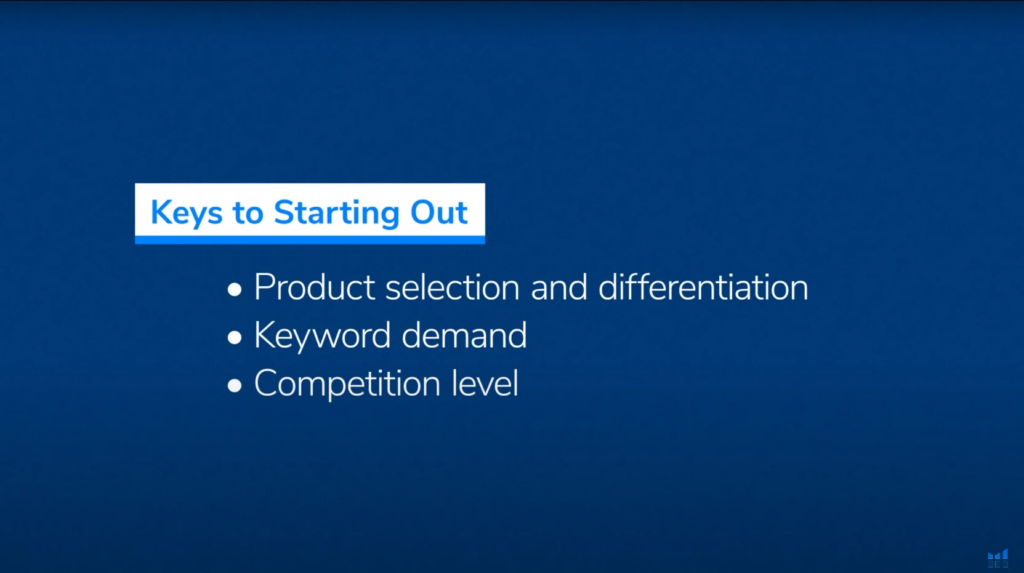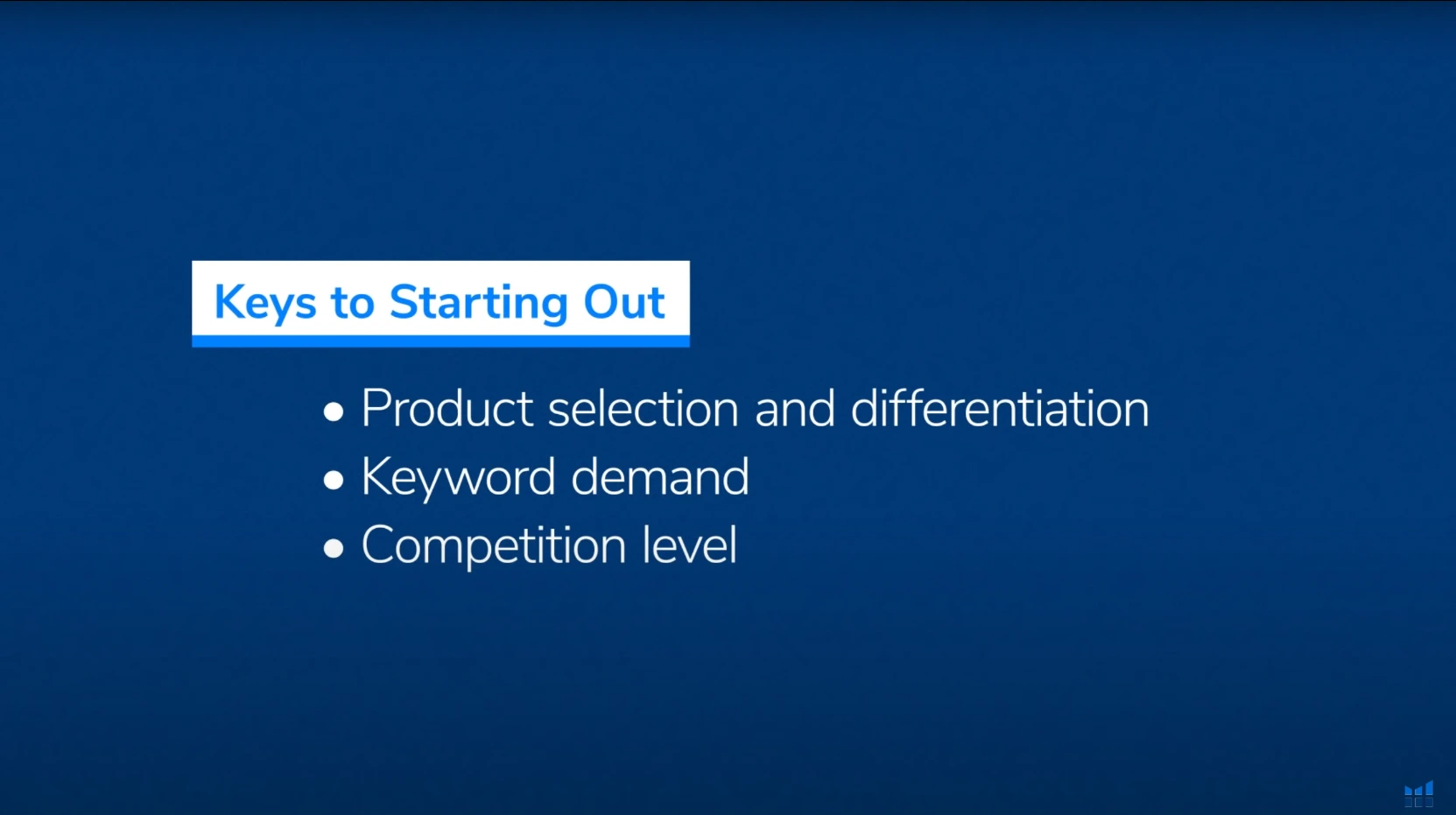 BUT. Sales have been rising faster than sellers. In 2021, product niches that were previously too small are now seeing action. Product selection and differentiation is key. These factors will drive your success on Amazon.
Prediction 1. 2021 will be the year of Amazon FBM.
In 2020, Amazon put new inventory limits on incoming shipment of products from new sellers. Instead of being able to bring in 500 or 1,000 new units, sellers are now limited to only 200. This new hurdle is directly due to limited warehouse space (because of the COVID-19 lockdown and 2020 holiday online rushes). Though Amazon may adjust sellers' 200 limit based on sales history, this has forced many sellers to reexamine how they launch products.
Amazon FBM (fulfilment by merchant) describes the process by which you are shipping your products yourself or are using a separate, 3PL company. Note, this typically costs more than if Amazon handles it for you. However, if Amazon's new inventory limits are crushing your growth potential, FBM spells much greater profit potential in the long run. It's time to get creative.
Prediction 2. Political, trade, and tariff changes with the new US administration.
Many products that come from China also come with tariffs. With a new administration in the United States this year, these tariffs have a healthy chance of being reduced. However, keep an eye out for China making their own adjustments which may cause costs to increase as well.
Prediction 3. Amazon continues to lean towards "pay to play."
This means fewer organic product listings on page one. Kevin wouldn't be surprised if in the next few years, there were NO organic listings on page one (only paid listings).
PPC is going to be key this year.
An effective PPC strategy will help you not only launch products successfully but also sustain them, long term.
Prediction 4. Amazon video advertising and marketing are going to be huge, perhaps required.
Video advertisements on Amazon already perform exceptionally well. You don't need to be Scorsese, sometimes even a slideshow will get the job done. But in the coming year, you will start to see those who are utilizing video marketing begin to pull away from those who are not.
Prediction 5. Brands continue to be the name of the game.
A brand is more than a trademark and a logo. A brand is how your product makes somebody feel. What emotion does your product inspire? This takes time to develop, you won't have it perfect from the start. And that's ok. But you do need a plan to build a brand over time, using Amazon as your launch pad. Always be thinking bigger than you currently are. The stronger your brand, the more features Amazon will make available to you. This only improves your chances of selling your brand at the end for a big pay day.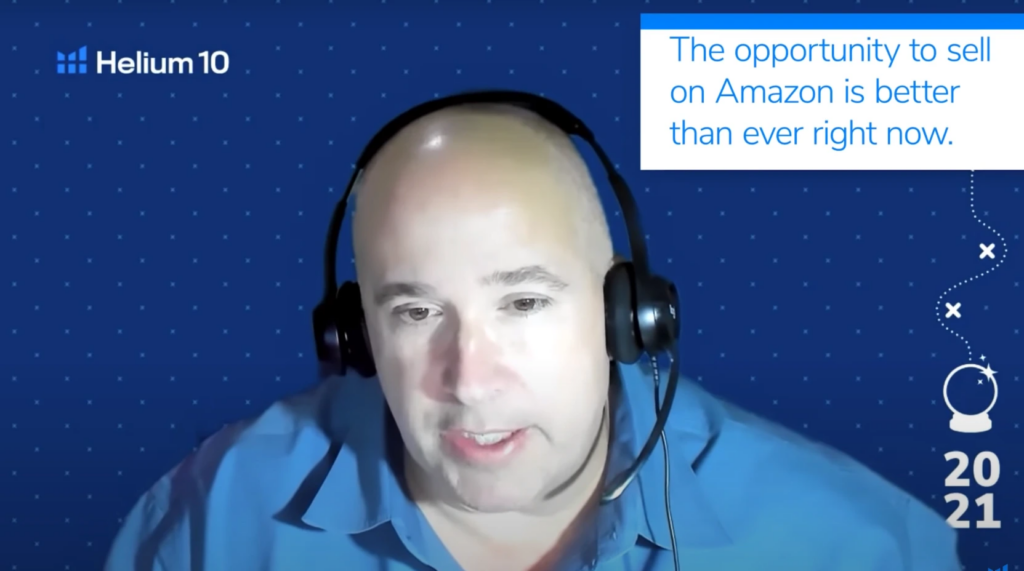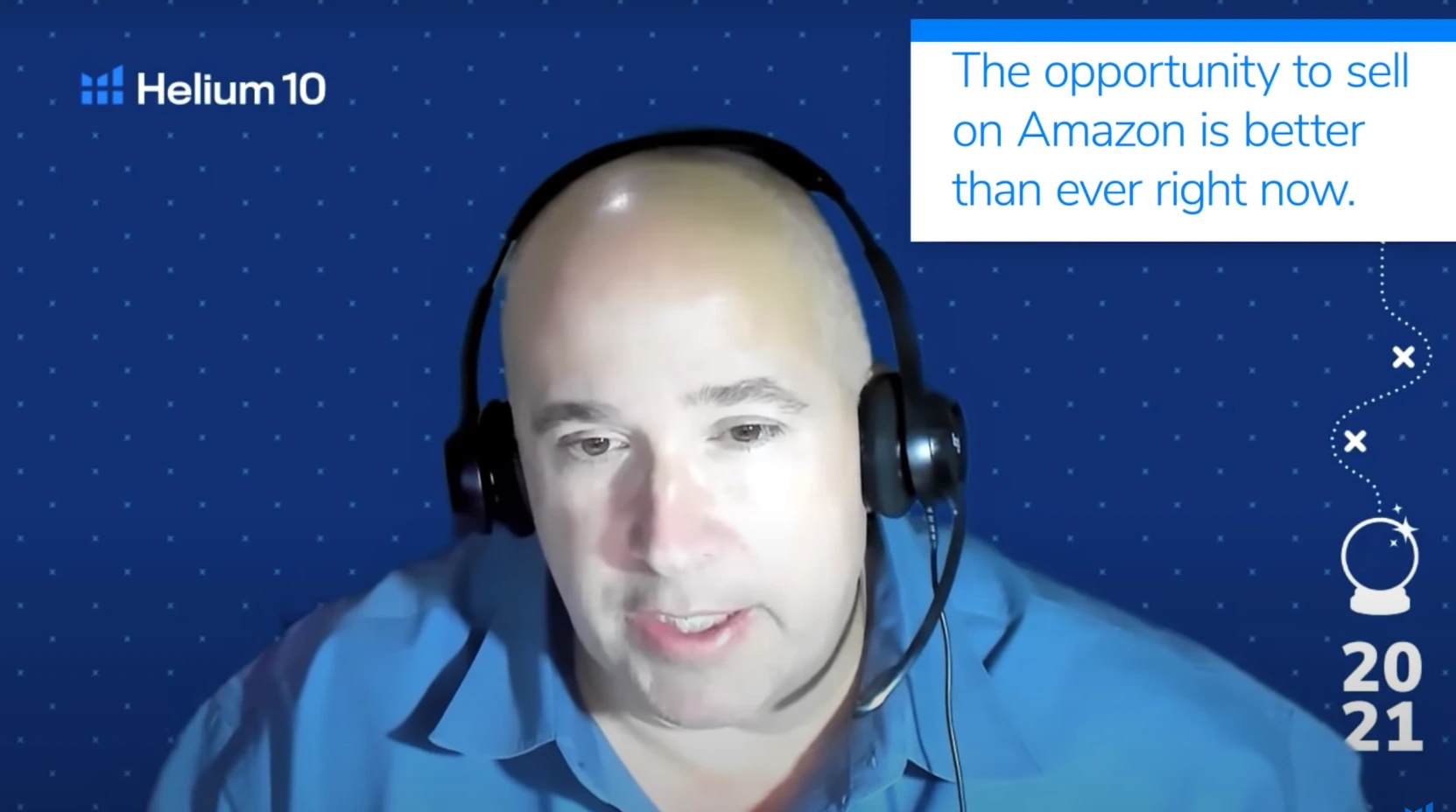 There is over 1 billion dollars in investment capital available for proven Amazon businesses. Big name investors and business owners are watching Amazon closely. This sounds like a longshot, but you'd be surprised. If you have a successful track record and profitable history with a scalable future and a powerful brand, large investors have the capital and resources to take what might be a million dollar business and turn it into a 10 million dollar business. They'll be willing to pay (someone like you) big bucks to hand over the keys. This is not exclusive to the US — Europe is seeing something similar.
2021 will see many millionaires made. Not from selling on Amazon, but from selling on Amazon and then selling their Amazon brand.
Next up is Brandon Young. Brandon is an 8-figure Amazon seller, owner of Global imports USA inc., and Amazon private label instructor.
Amazon ranks products on four primary things:
1. Click through rate
2. Conversion rate
3. Keyword relevancy
4. Overall revenue that you generate through a specific keyword
Prediction 1. Accuracy will be key.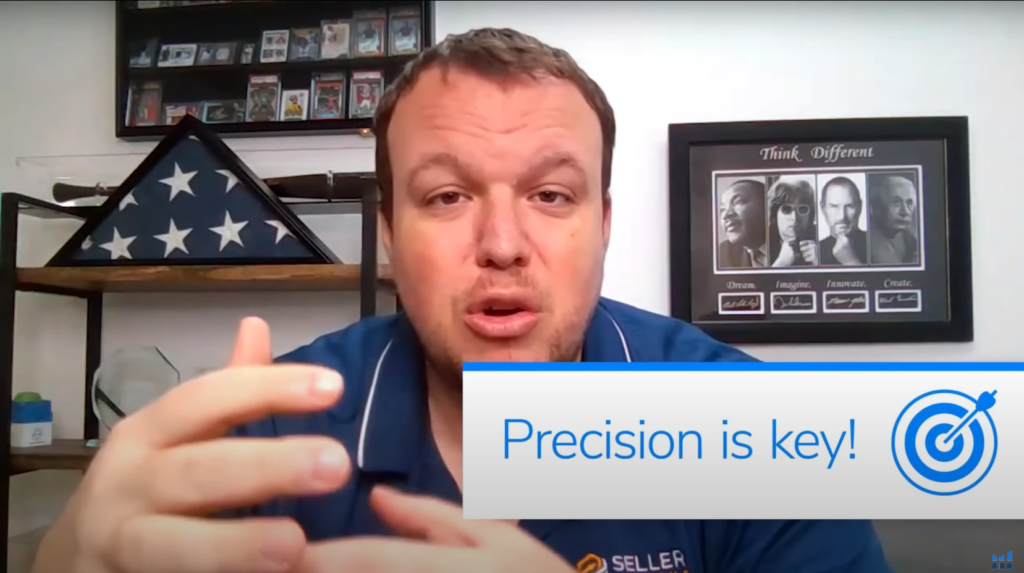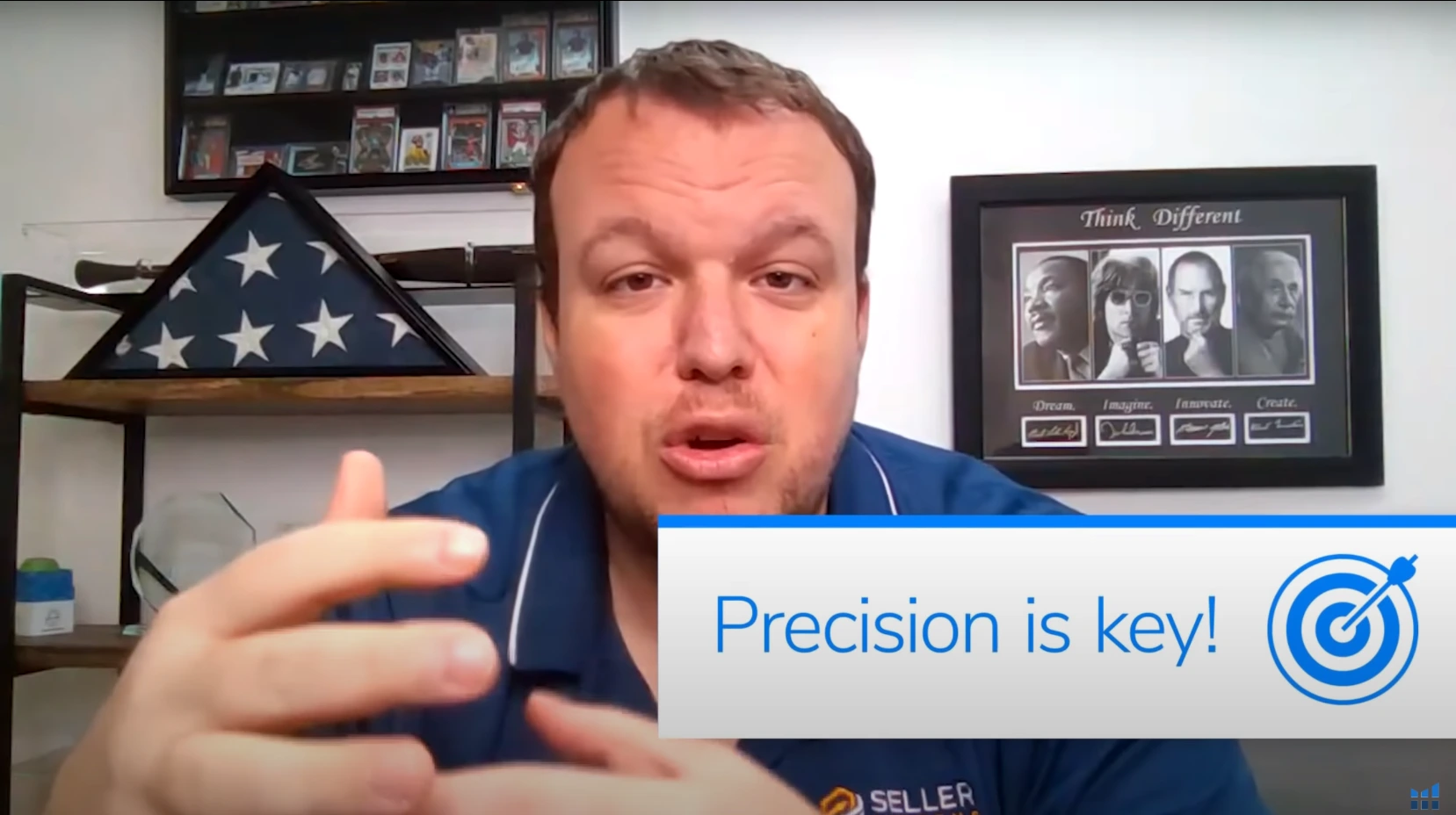 Because of the aforementioned 200 unit limit, sellers in 2021 must be more precise. Use the Amazon data you get from Helium 10. Which keywords are generating sales from your competitors? Construct and optimize your listing properly so you get the maximum credit for every sale. Ranking your product in 2021 requires a scalpel, not a machete. Listing relevancy will be your #1 most important metric in the new year.
Brandon remains optimistic about the e-commerce industry as we take another trip around the sun. Amazon is still the business to be in.
Day 2 – Vince Montero, Ben Aldern, and Liran Hirschkorn (Topic- Amazon Advertising)
Those of you who pay close attention to the PPC landscape around Amazon (that should be all of you!) are familiar with Vince Montero. He is the Product manager of ADS here at Helium 10 and an absolute PPC mastermind. He is joined by Ben Aldern, Co-founder and CEO of Prestezon and now the VP of Helium 10's ADS platform.
Prediction 1. TACoS continues to be the measuring stick for Amazon PPC.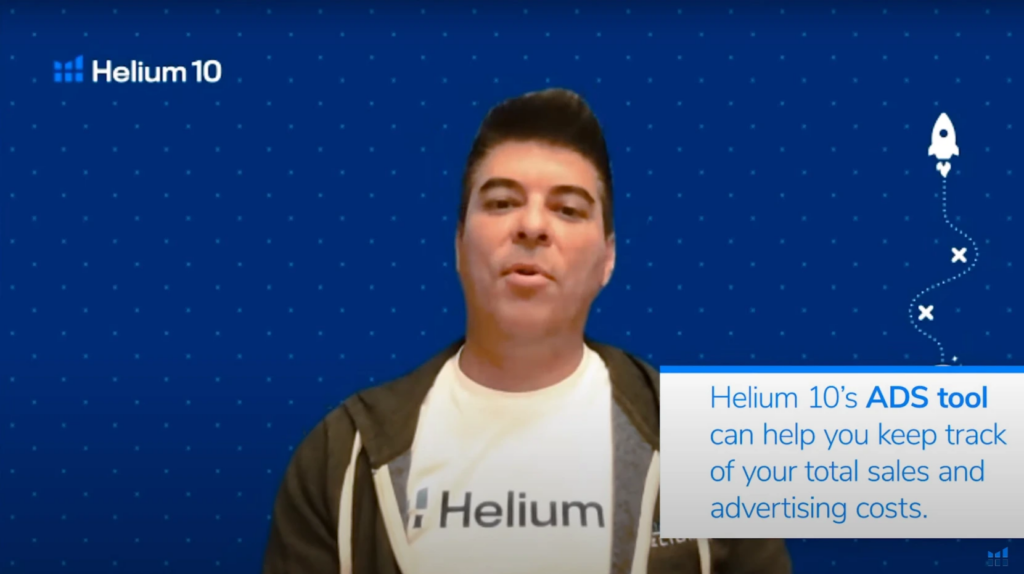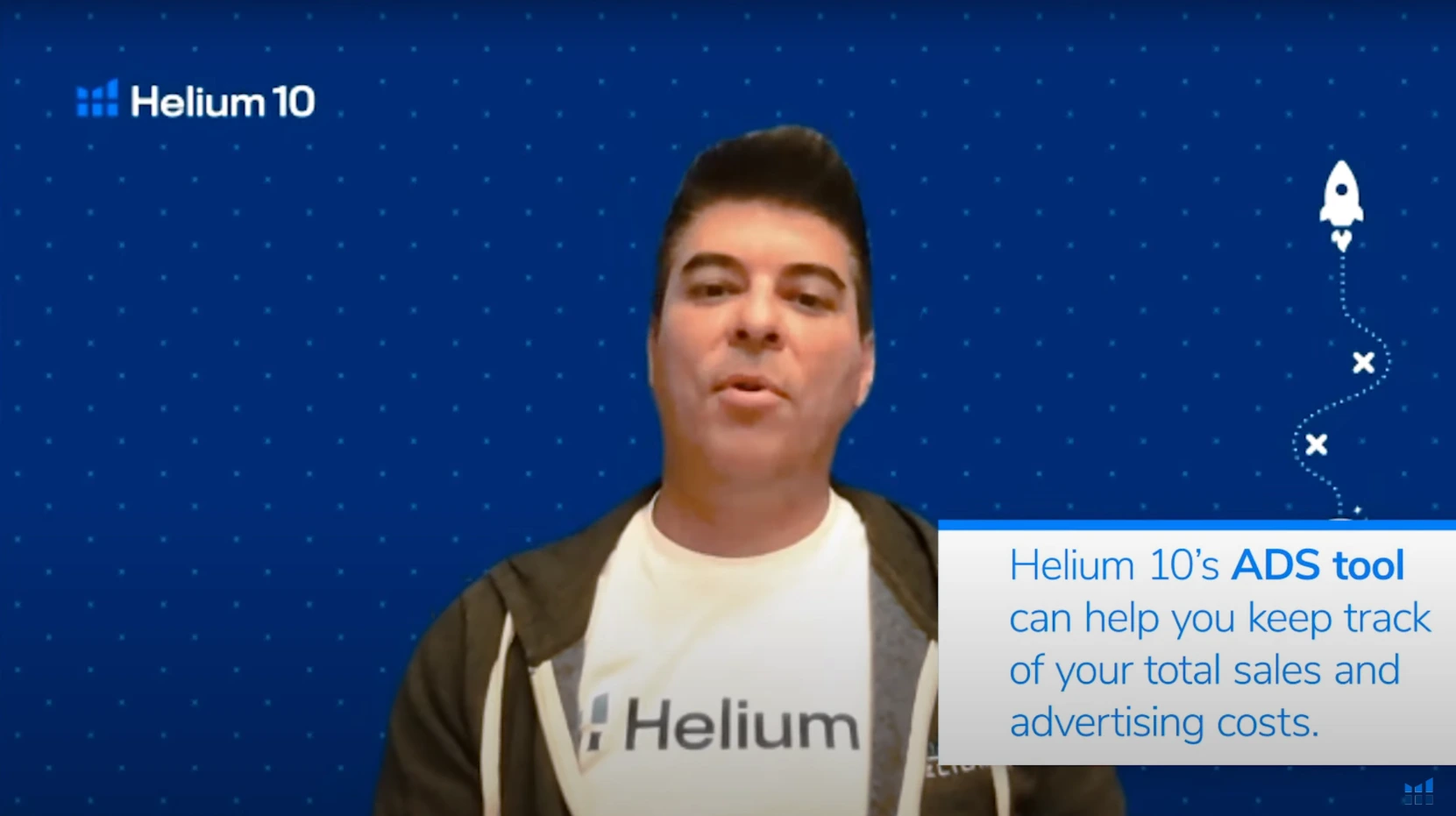 TACoS or total advertising cost of sale measures advertising spend relative to total revenue generated. TACoS allows sellers to track, long term, the efficacy of their advertising campaigns and paints a much more accurate reflection of overall PPC performance.
Prediction 2. PPC will become a "cost of doing business on Amazon."
If you've just launched on Amazon with no sales history or relevancy, PPC is critical. You should also be working with tools such as ADS, Helium 10's Amazon PPC manager, to track metrics such as TACoS.
Prediction 3. More tools from Amazon in 2021 that allow sellers to track their external marketing efforts.
External platforms like Facebook and Instagram have proven to be invaluable tools for Amazon sellers who are truly serious about their brand. Expect to see Amazon continue their "holistic" approach to the marketing side of your business. This brings us to Ben and Vince's next prediction.
Prediction 4. Those who prioritize brand presence will have better chances of success in 2021.
While Amazon.com is your primary launch pad, external social media platforms like the ones mentioned above give a lot more freedom in terms of creative assets and tools to create brand recognition with your audience. It's crucial that your customer's journey and buying experience translate from the ads they see on Instagram to the listing they will (hopefully) end up purchasing on Amazon. Remember, consistency breeds trust.
Interested in one of the easiest ways to get more exposure for your brand on Amazon? We recommend checking out Brand Registry. Here, approved sellers will have access to enhanced brand tools like sponsored brand ads and sponsored display ads with new product targeting capabilities. If you're serious about selling on Amazon, you want to start a Brand Registry as soon as possible.
Prediction 5. Further integration between keyword research technology and PPC campaign tools.
Those of you already familiar with Helium 10's Cerebro and Magnet know that keyword research and data collection is our specialty. Looking forward, we are excited to take this technology and make use of it in ADS, specifically in places like our campaign builder to further streamline your PPC experience.
Your Amazon ad strategy does not exist in a vacuum. Knowing which keywords your competitors are ranking for or what the top 20 ASINS are for a particular keyword are both extremely useful when the time comes to target your paid Amazon ad campaigns.
Next, is Liran Hirschkorn. Liran is a million dollar Amazon seller and the CEO at Incrementum Digital, an Amazon-focused marketing agency.
Prediction 1. Amazon will place a greater significance on brand storefronts, Amazon Live, external traffic, editorial content, and advertising sites.
As we head into 2021, set aside time to develop your Amazon storefront. Amazon is rewarding optimized brands with free traffic to their storefront because in their eyes, customers are more likely to have a better shopping experience when they can shop within a brand's ecosystem.
At the Amazon Accelerate conference a few months ago, one of the first presentations they did was for Amazon Live. As Instagram and influencer marketing continue to rise on social media, you can bet Amazon is going to put a greater focus on their own version… Amazon Live. In 2021, Amazon Live is going to be something you want in your arsenal.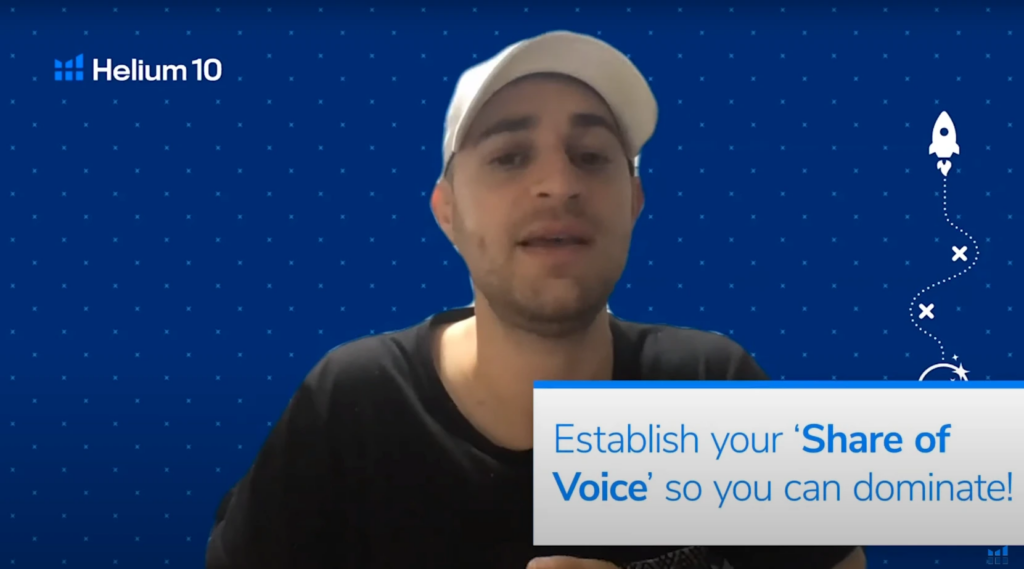 External traffic will become more important as sellers move beyond Amazon search. More people are going to be drawing traffic off Google and Facebook as sellers grow within and outside of Amazon. Amazon has taken steps to make Amazon Attribution less clunky, so marketing tools like Google Ads will be more important than ever. There's a good chance you will also see more editorial content on detail pages. Amazon wants you to stay on their site.
In terms of Amazon advertising expansions, expect to see further innovations. Geotargeting and a greater emphasis on video advertising are safe bets.
Remember, as with anything that gains popularity (and gains it quickly), competition continues to tighten up. To succeed on Amazon in 2021, sellers are going to have to up their game with the above marketing tools if they want to stay ahead.
Day 3 – George Bryant (Branding)
New York Times bestselling author and premier digital marketing consultant, George Bryant sits down to shed some light on the branding side of things. Take notes!
Prediction 1. An increased demand for brand depth within customer relationships.
Marketing is a two way relationship, one that is largely value based. The days of not responding to emails, not replying to posts, or neglecting proactive outreach are gone. Amazon is not the only place your audience digitally hangs out, therefore it can't be the only place you try to build your brand. To take it a step further, it is no longer enough just to engage your audience through social media. You must be proactive.
Reach out to those who continually 'like' your instagram posts, encourage participation through your advertising, engage listening ears with a podcast. Earn their attention.
Prediction 2. It will take longer to acquire customer attention… and therefore take longer for purchasing decisions to be made.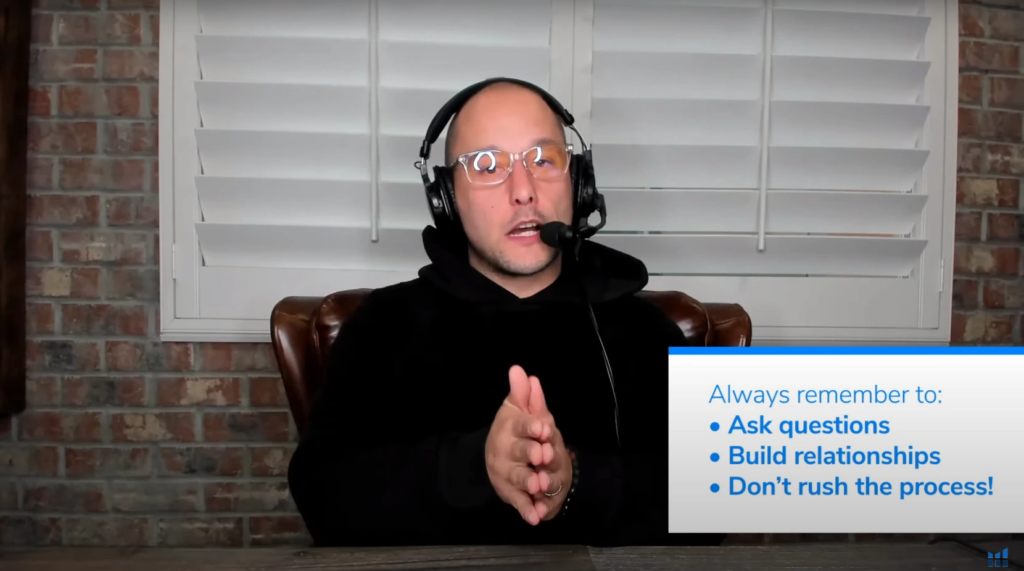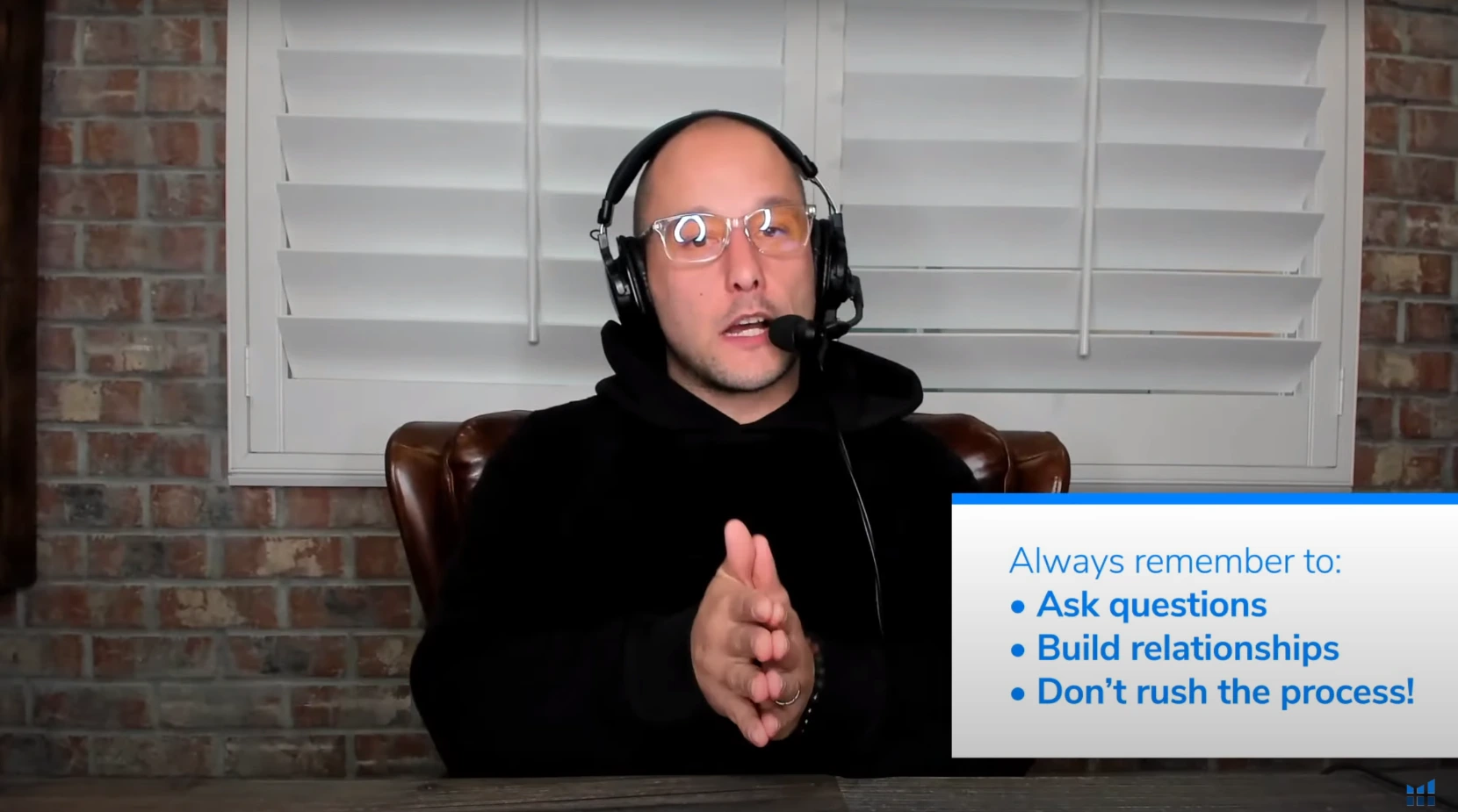 Every time someone comes into contact with your brand, they are either moving one step closer to you or one step further away. Currently it takes 26-100 "touch points" for a potential customer to make a purchase decision. What do we mean by "touch points?" Engaging with your ad, reading an email, hearing you on a podcast, see you respond to their post. This takes time. The customer journey is not short. As a brand, you need to create a world that the customer recognizes immediately when they step inside it.
An easy way to classify a potential customer is by identifying them as one of the following four groups.
Someone who sees your brand/content and leaves. Don't give up on them.
Someone who sees your content and brand, and wants to see more. Consistency is key here. No matter where you, you should always be talking about the same things (in the same ways) across all channels.
Someone who comes into your "brand-world" and loves the messaging, brand, and product. They follow you on social media or get on your email list, but they're not ready to buy. They are however, ready to engage.
People that buy. We all know (and love) this one!
Eventually you must solve for all of these audience groups.
Prediction 3. Success in 2021 will require consistent and congruent touch points across all channels.
No one buys products from a company they don't like or from a company that doesn't help achieve their goals. While this sounds like a big "no duh!" moment, it's something that is often easy to lose sight of.
Why does your brand exist? What do you help people do? How does your product help them do it?
You want to be able to answer these questions before your customer gives you their credit card number.
Day 4 – Tim Jordan (Scaling your business)
Tim is the Chief Growth Officer for Seller's Funding, consults frequently for e-commerce service providers and sellers, leads the Private Label Legion, hosts the legendary AM/PM Podcast. Now that's a resume.
As we mentioned previously, Amazon (and the growth of Amazon sellers) skyrocketed in 2020 due to a laundry list of unprecedented events, chiefly a global pandemic.
Prediction 1. Amazon will continue to explode, perhaps even more so than in 2020…
While there are some who believe the Amazon buzz will die down once the world returns to normal, Tim isn't so sure. Rather than returning to normal, this new age of online shopping signifies a new normal.
People who didn't ordinarily shop online were forced to adapt and change their purchasing habits last year. Moving forward, you can expect to see more and more people accepting the ease and convenience of e-commerce at large. And that's not even taking into account the big box chains and traditional retail stores who continue to move towards a heavier focus on the online shopping experience. More on that later. The point is… all signs point to continued growth.
Prediction 2. Global markets will grow in 2021.
Most Amazon transactions are done on Amazon.com in the US.
However, places like Australia and some eastern European countries that launched a few years ago are beginning to see substantial growth.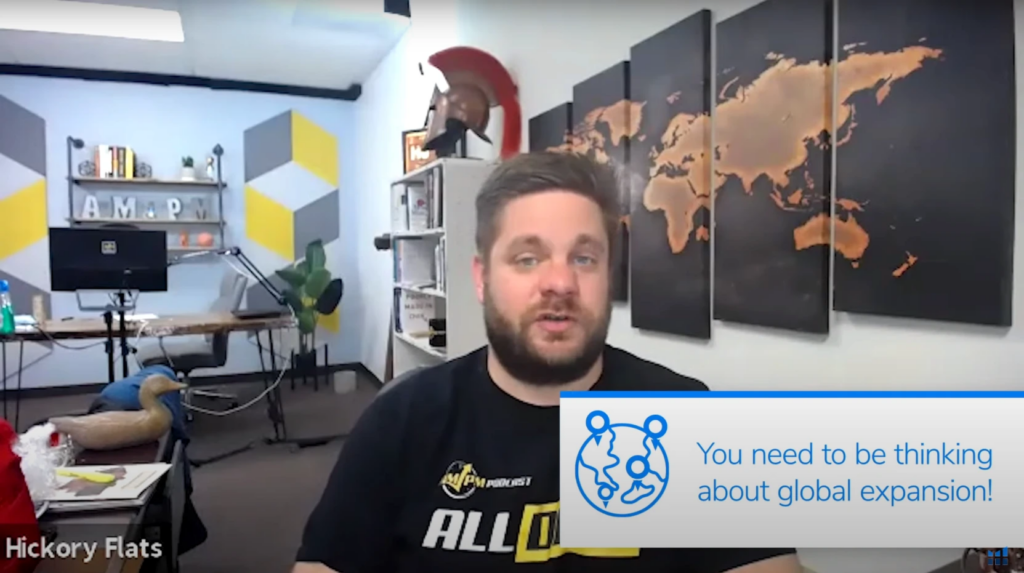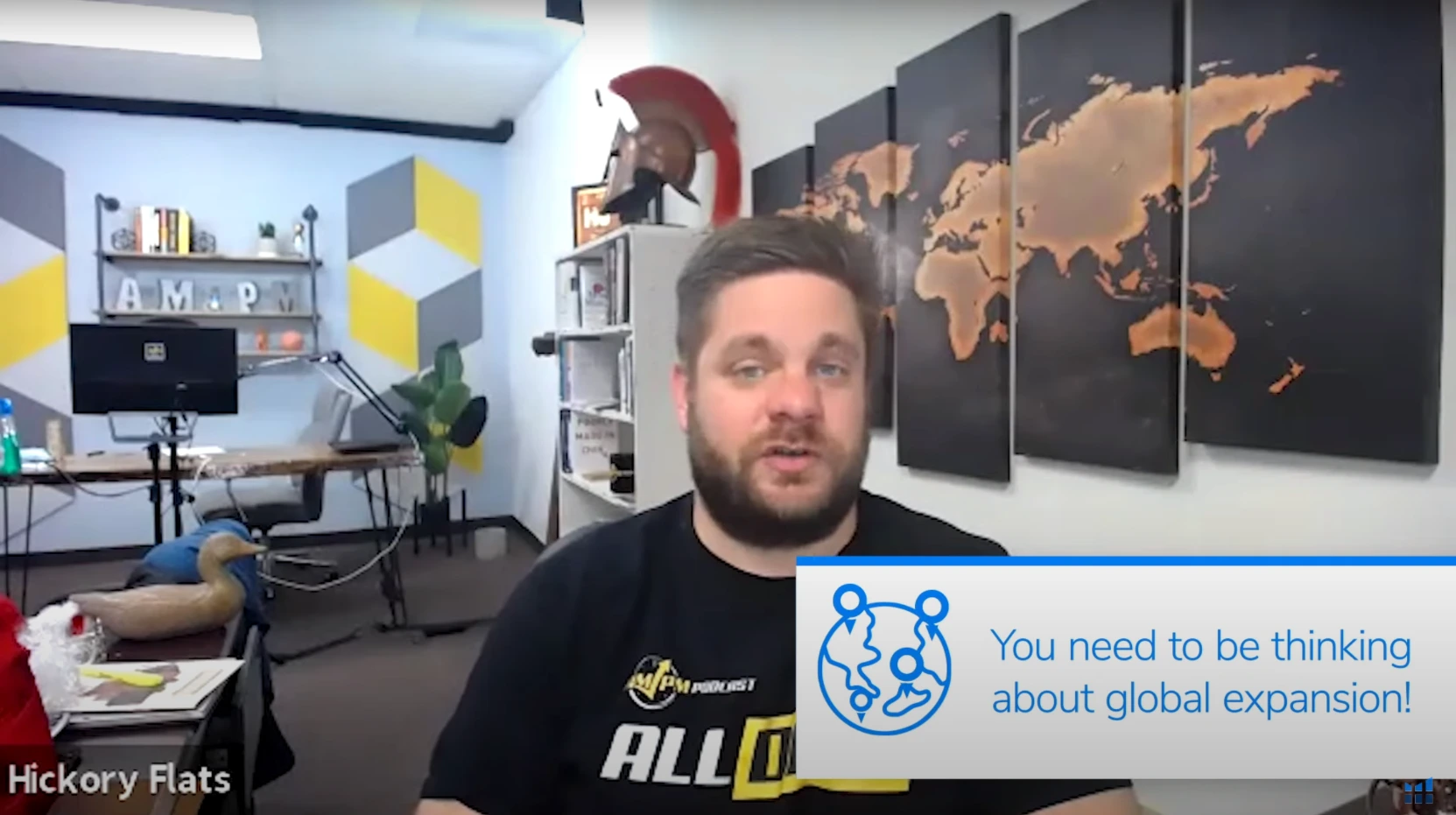 India, which launched relatively recently on Amazon, is growing like crazy. Global expansion is something sellers must consider as we move into the new year.
Prediction 3. It will be crucial to use big business strategies for your small business.
In the early days of small businesses, utilizing big business strategies just wasn't a viable option. The infrastructure wasn't there, the resources didn't exist. The concepts were sound, but they just weren't realistic at a smaller scale.
Today, things have changed. You're not just an Amazon seller, you are an e-commerce business. It's the time to look into seller tools to outsource and scale, using working capital to invest in inventory, and getting your advertising strategy in order.
Prediction 4. This one is more of a tip: Start thinking about five years out, not just five weeks out.
We all got a bit of a free pass in 2020, things were so unpredictable that it was almost impossible to plan 24 hours ahead sometimes. Moving forward, it's time to start looking at the long game again.
E-commerce was fortunate enough to survive (and thrive) last year. Planning ahead is back on the menu.
Day 5 – Bradley Sutton, Michael Lebhar, Ankit Patel & Ryan Ebel (Multi-Channel Expansion)
To cap things off, we have a roundtable discussion led by Helium 10's own Bradley Sutton. You know him as the host of the #1 rated podcast for Amazon sellers, the Serious Sellers Podcast. Bradley has launched over 400 products on Amazon and continues to push the limits of what it means to find a winning product.
Michael Lebhar started selling online at the age of 16! He has developed multiple brands and launched in several other marketplaces like Walmart, Target, HSN, Groupon, and Shopify.
Ryan Ebel has been selling on Amazon for eight years. He has recently expanded to Walmart, where he has found six figure success.
Ankit Patel expanded from Amazon to Shopify as a second channel. He is a current six figure seller with 250% growth year over year.
Prediction. The decline of brick & mortar businesses due to COVID-19 will see 2021 be the year of non-Amazon breakouts like Walmart Fulfilment, Target Online, Shopify, and others.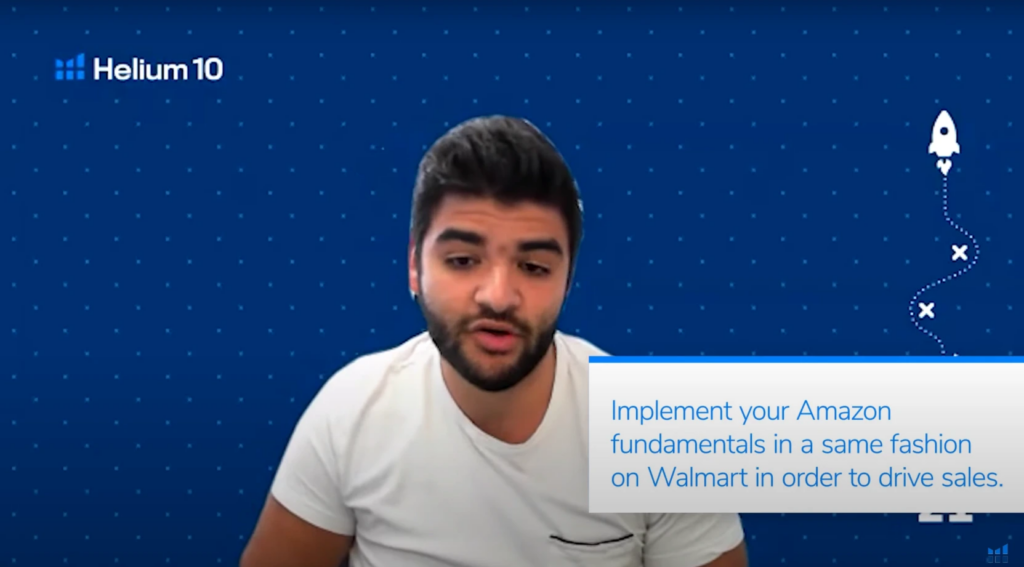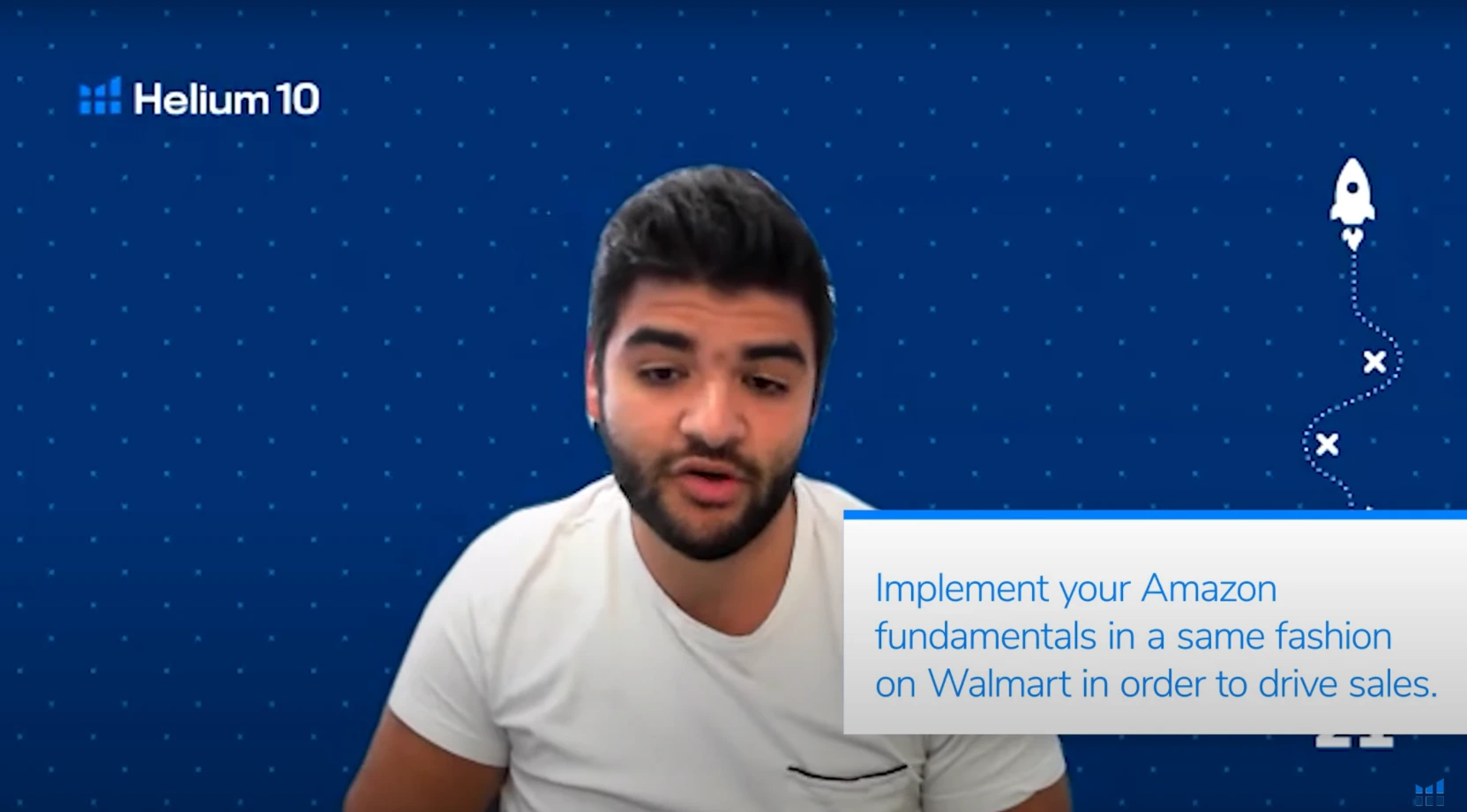 Walmart has been trying hard to push their Walmart+ subscriptions. You can expect to see more offers for two (and maybe even one) day shipping. They're currently ~5 years behind Amazon and playing catch up… but playing catch up fast. Amazon Prime has the advantage of already saturating most US households. However, Walmart has quite the advantage when it comes to physical footprint (stores). Regardless, Walmart has some ground to make up – you can bet they are planning to fast track their online fulfilment capabilities. Apply or at least get on their waitlist this year.
Many people complain about Amazon having too much control over their customers… it's a valid complaint. Walmart tends to be much more seller-friendly. This means more opportunities to outmaneuver the competition using strategies that have not yet been over-exploited. Think Amazon in its earlier days.
Wayfair is also expanding outside of just home furniture. This 100% dropshipping business model is rapidly wading into the waters of other product categories like pet products. Keep an eye on them.
Shopify is perhaps the best "next step" if you're exclusively an Amazon seller. Use what you've learned from Amazon to succeed on Shopify. Building a store page that attracts customers, optimizing your listing, making sure your policies are up to date. Then focus on traffic. Start with a small budget, then branch out with Facebook ads, Google ads, and email lists. You already know the fundamentals. Shopify is well within your reach.
Target may also break out as an e-commerce player in 2021. Recognize the types of growth. For example, Target is looking to expand sales for their current sellers, not necessarily expanding the number of sellers on the platform. Be aware of trends, for example, beauty products sell much better on Target than on Walmart.
---
More than anything else, 2021 will be the first step in the e-commerce industry beyond Amazon. Don't get us wrong, in most respects, Amazon is still very much the place to be. It's not going anywhere anytime soon. But, the way people shopped was forever changed last year. As big name retailers enter the race and independent sellers continue to thrive and put up six, seven and eight figures, expect to see the e-commerce doors blown wide open. It's time to focus on growing your brand on the internet, not just Amazon.com.
We hope you enjoyed this Predictions series and look forward to finding out what is fact, what is fiction, and what surprises are in store for us as we welcome in the new year.
Alright, enough talk about the future. Let's get to creating it.