2019: Helium 10's Year in Review
Let's recap on the milestones, accomplishments, and more that we celebrated during 2019 with you, our esteemed Amazon sellers and Helium 10 fans!
Updated on: February 6, 2020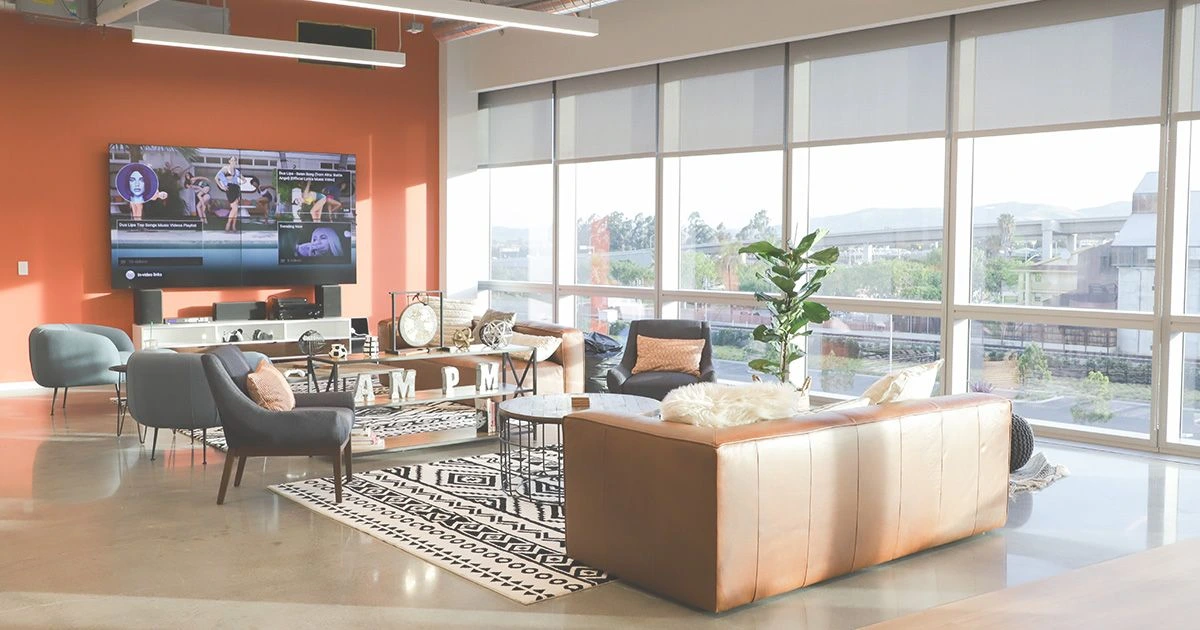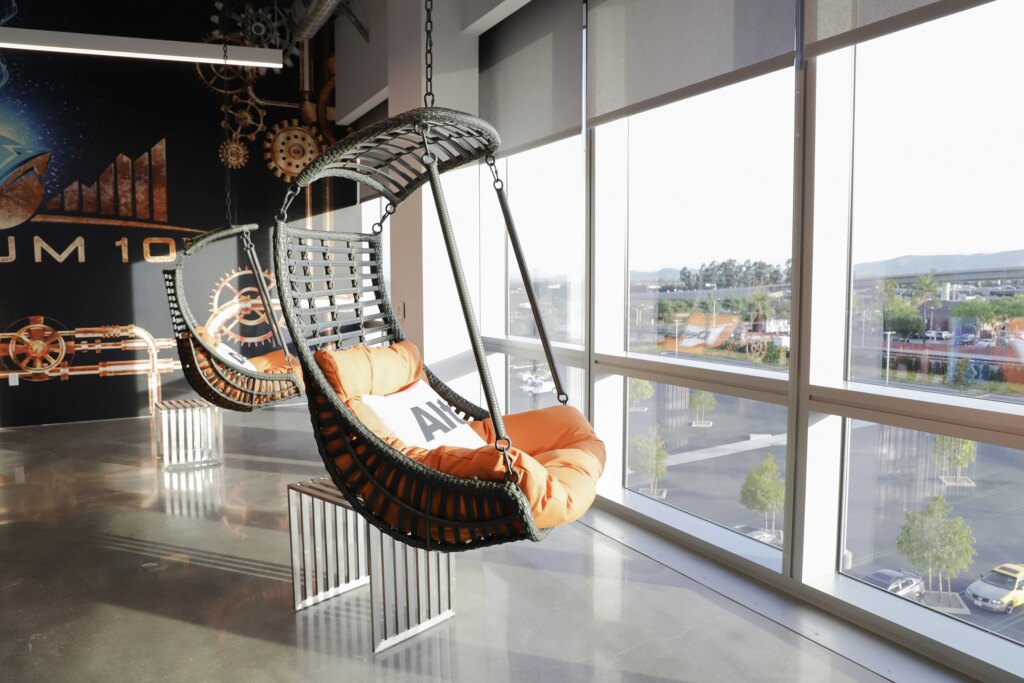 It's already 2020. Let that sink in for a sec.
It's not just a new year – it's a new decade! (Thanks Julian and Gregorian calendars).
While we're certain that means plenty of exciting Amazon innovations and new business goals to look forward to, let's take a glance back at how 2019 went for Helium 10 as we experienced explosive growth, had fun, served our community, and helped thousands of sellers like you grow their businesses.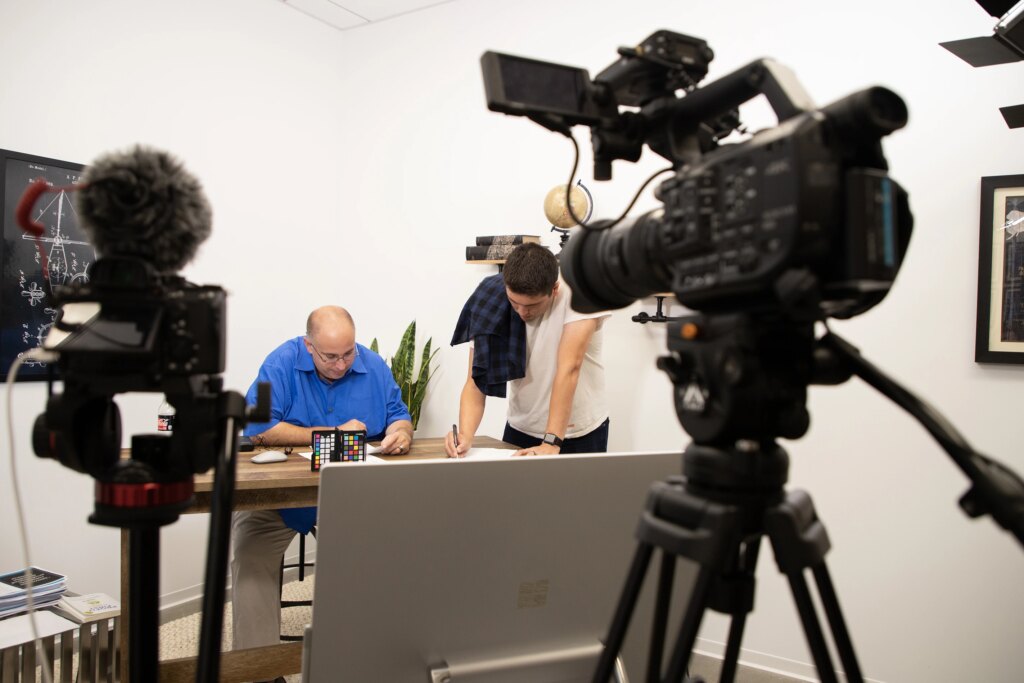 How we helped YOU grow
We've got a mutually beneficial relationship, you and us. You grow, we grow, and vice versa – it's the direct proportion rule of Helium 10.
2019 was a big year for all of us as we released our new handy dandy Follow Up tool. In case you're out of the loop, it's a tool that automates your follow up and customer service emails to your customers, so that you don't have to manually email them individually. Create flows and campaigns based off of specific triggers and criteria you designate.
Also, though you're probably tired of hearing about it now, we released the updated data-packed Amazon selling course, Freedom Ticket, featuring the knowledgeable entrepreneur Kevin King. The course comes INCLUDED with your Helium 10 paid subscription, so if you've been a member and haven't checked it out yet, go go go!
Just to reiterate: that's dozens of hours of video content that covers everything you need to know to get started selling. Sellers of all skill levels will learn how to get off the ground and develop into a real, full-fledged business.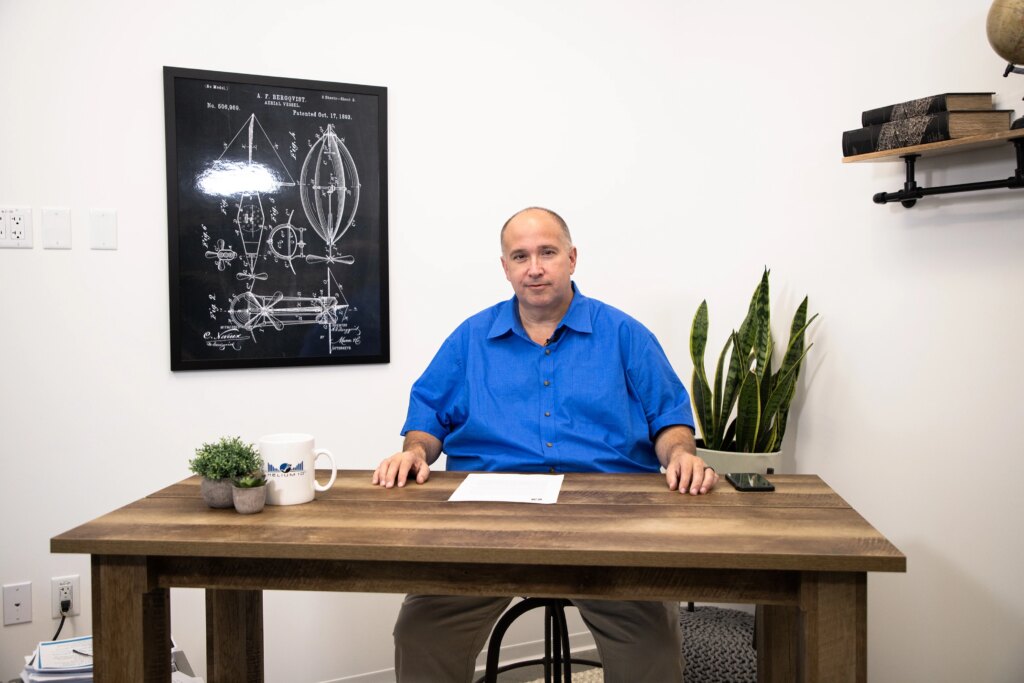 By the way, have you seen our new knowledge base? We've been hard at work fleshing out our help articles so that you can find the answers to any and all Helium 10 questions, from account services to specific tool assistance.
Helium 10's "Grand Tour"
Back in the day, European royalty would make an obligatory tour around much of the then-known Western world to see the sights, learn more about what normal human beings did outside of the sheltered royal bubble in which the kings lived, etc. This was known as the Grand Tour.
We'd like to think we made a bit of a Grand Tour in 2019, just with less of the naivete that the kings of Europe did. Over the year, we got to hit Vegas during Prosper Show AND Seller Con, visit an Amazon Fulfillment Center in Southern California, AND host not only FOUR Elite workshops, but also an insane amount of thought leaders and influencers in the Amazon space!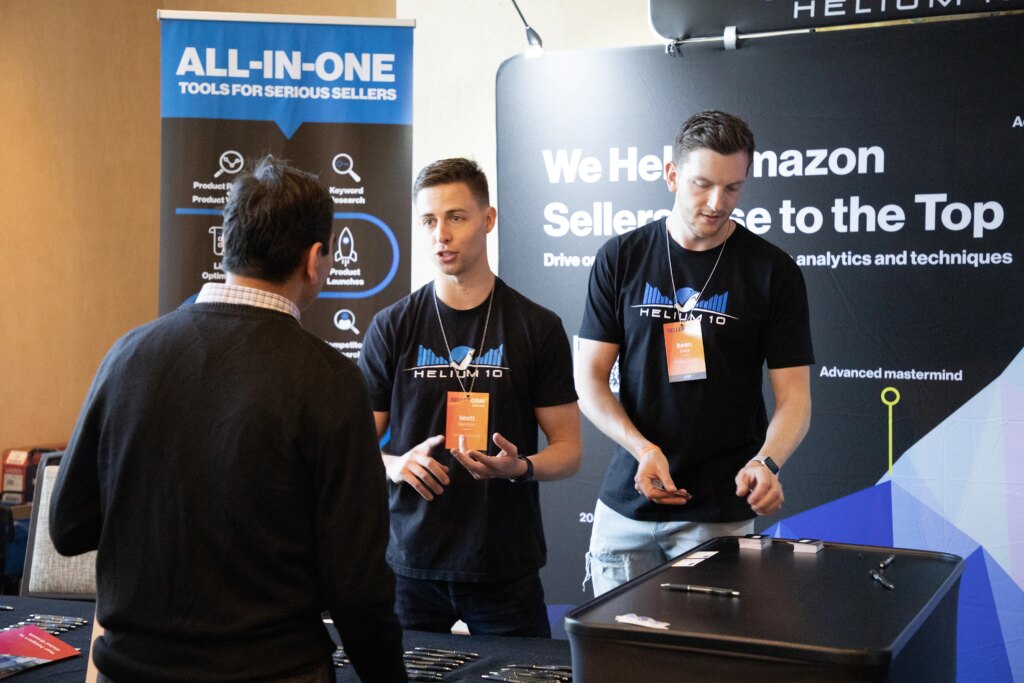 Attending Prosper Show and Seller Con in 2019 was a great way for us to connect with our audience and get to know all of you on a deeper level. We also got to reach out and make new Helium 10 fans as we hosted talks AND some fun at-con parties.
If you remember our Fulfillment Center tour a few months back, you'll remember we brought you a little peek into the goings-on inside a Southern California Amazon FC. We got to report on the almost superhuman efficiency that made the gears of the FC turn, and rather unconventional and creative ways by which Amazon has distilled logistics down to an exact science.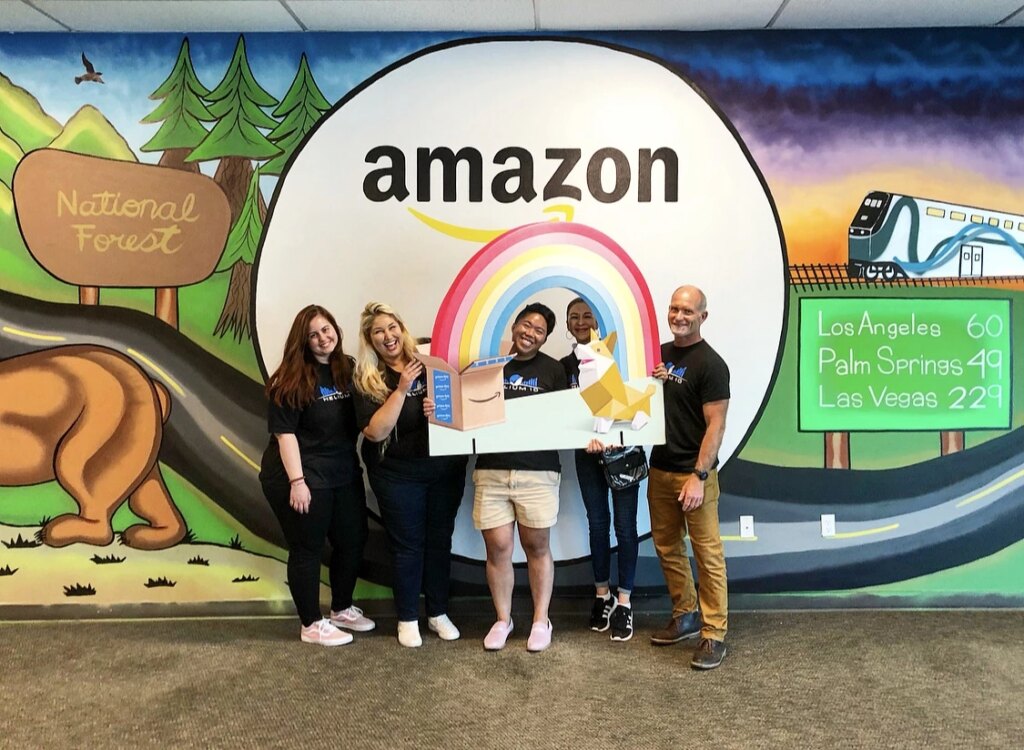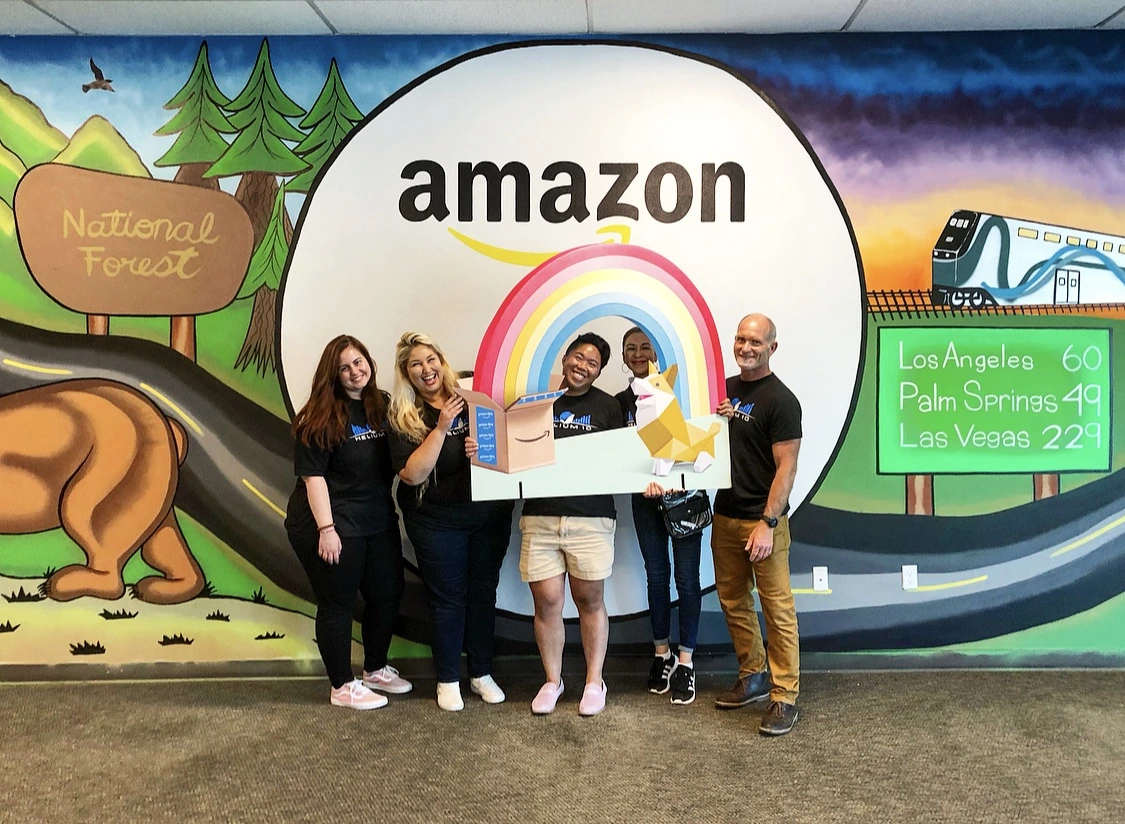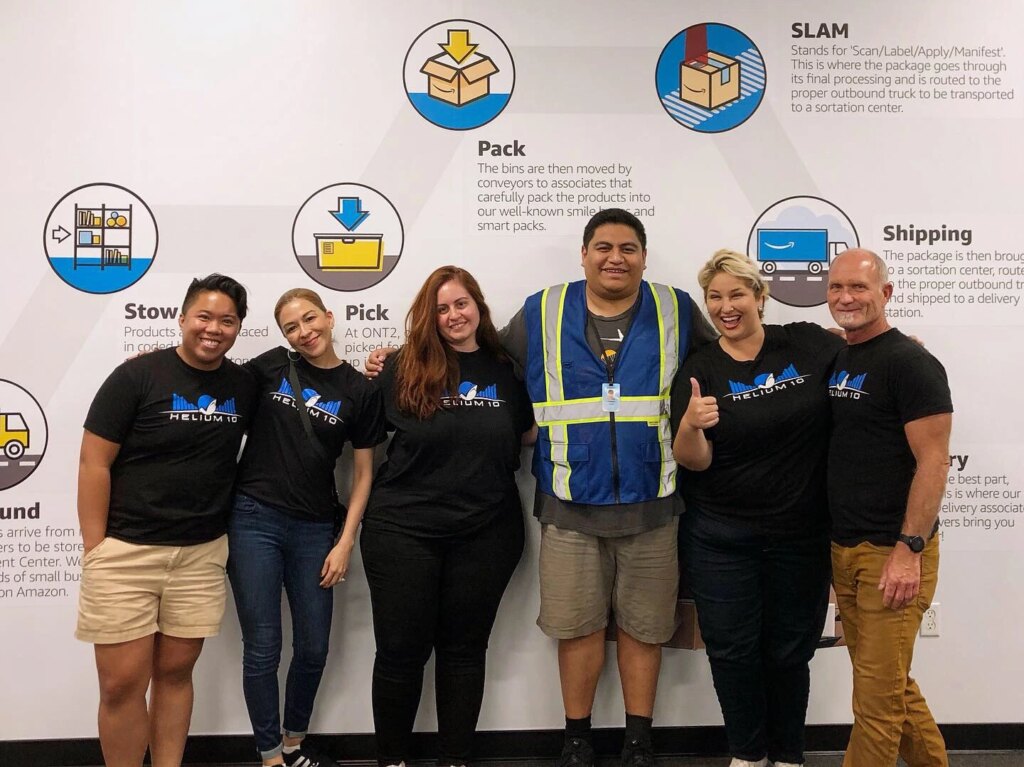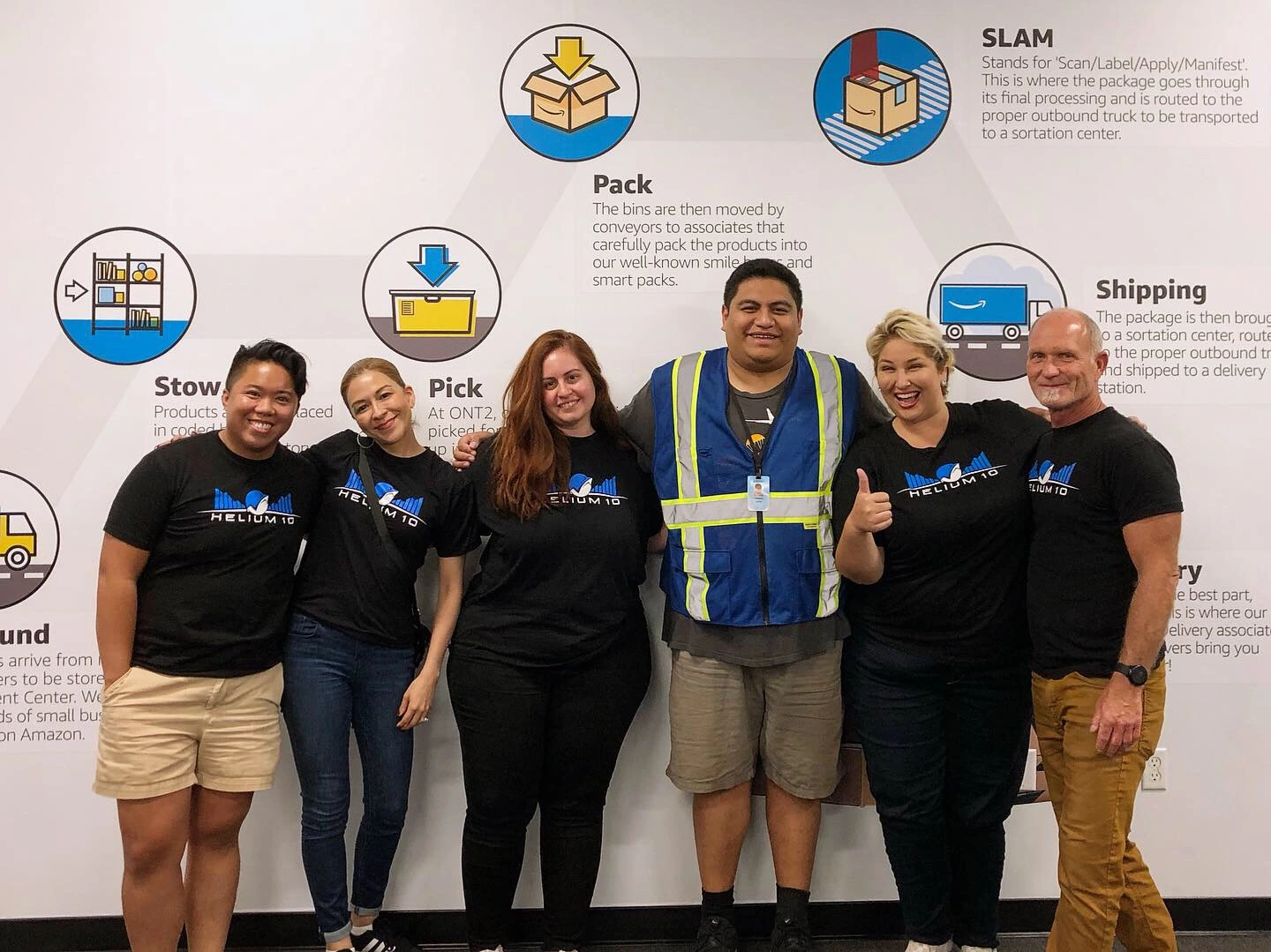 Don't forget our Elite workshops! A newly launched 2019 initiative, our quarterly Elite workshops brought together the most ambitious independent Amazon sellers in the field for a day full of lectures, discussions, and networking.
Headed by experienced sellers, marketers, and thought-leaders in the ecommerce space, people came from all over (and outside of) the country to gather in sunny Southern California.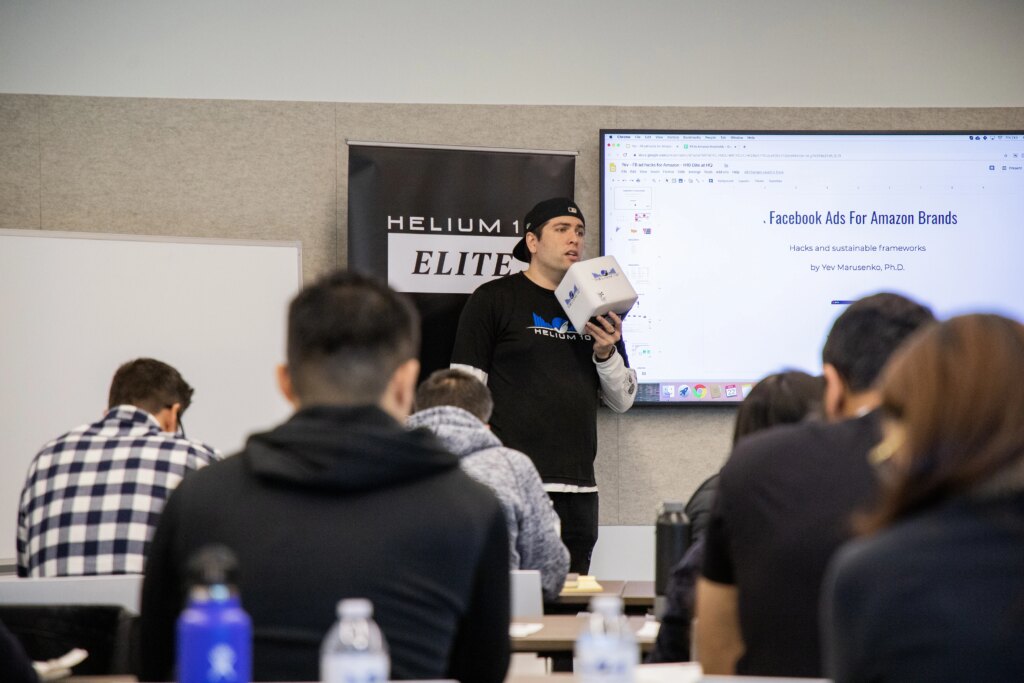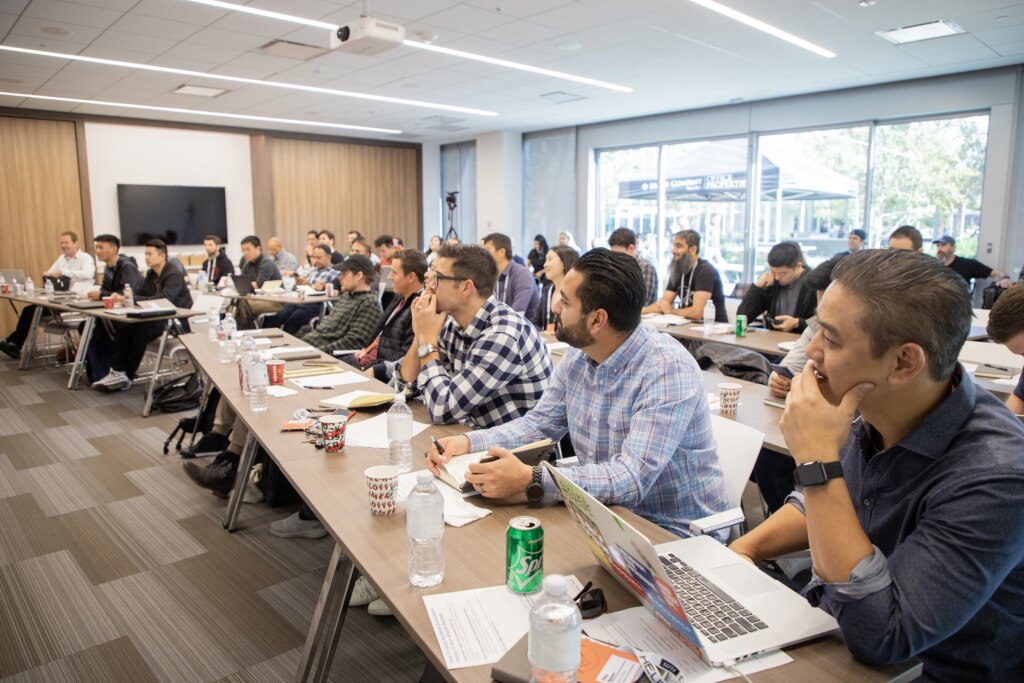 The votes are in!
We'd like to thank the Academy for …
Well, for #1 in THREE categories.
In case you didn't hear, Helium 10 was voted #1 in three categories for the 2019 SellerPoll. The categories were #1 Software Company (obviously), #1 Facebook Group, and #1 Podcast.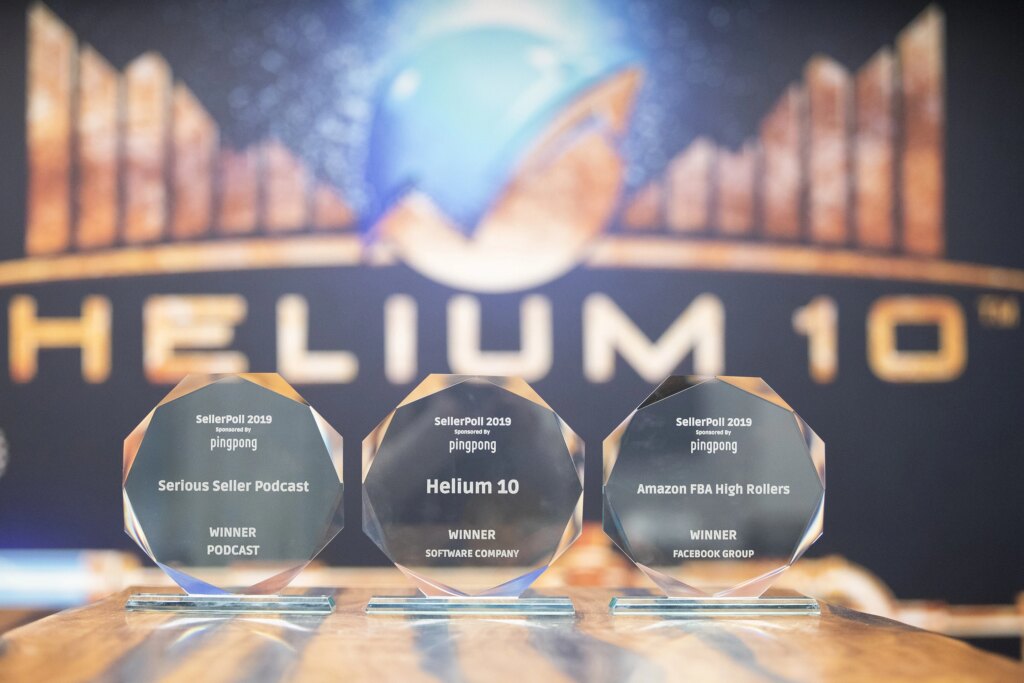 The last one is a definite no-brainer. Have you checked out our Serious Sellers Podcast? We interview Amazon sellers of all walks of life to discuss their experiences, as well as the strategies they've perfected along the way. We just recorded our 100th episode too, so why not give it a listen here? A lot of our followers say it helps them through their morning and evening commutes.
OC Register also nominated us as one of the top 50 Workplaces in Orange County, California! If you've been following us, you'll know that's also a no-brainer, but hey, it's no small feat to scoff at.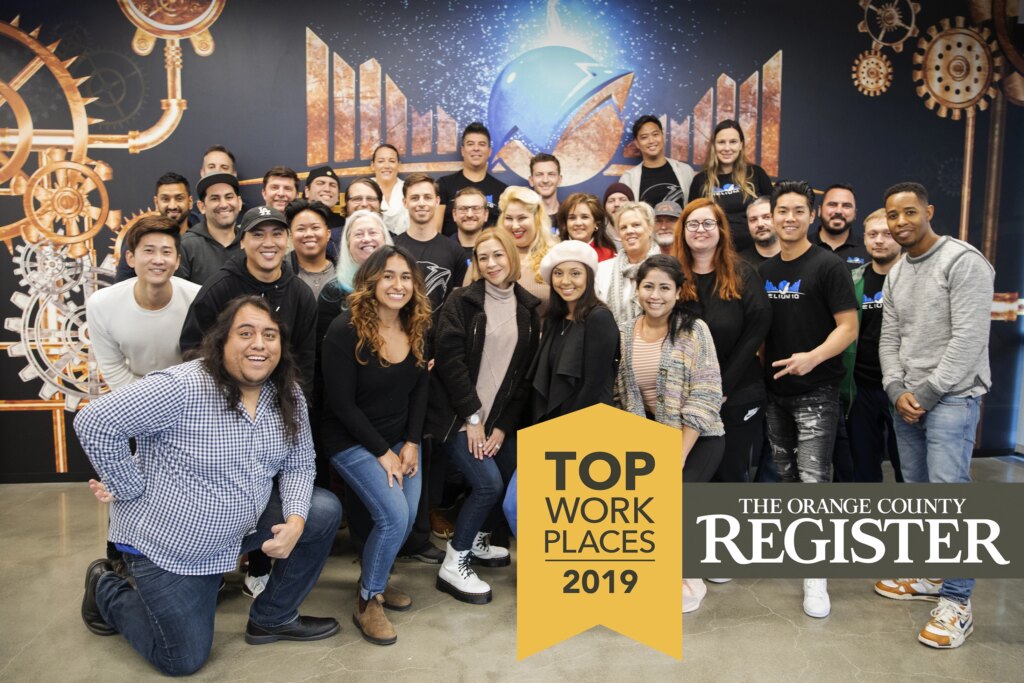 We give back, too
Helium 10 also strives to be part of the framework of the community, and give back to those in need in Orange County and the Inland Empire. This past year, we're proud to say we participated in quarterly social outreach events, including feeding the homeless, providing clothing to job-seeking veterans, and food and toy drives.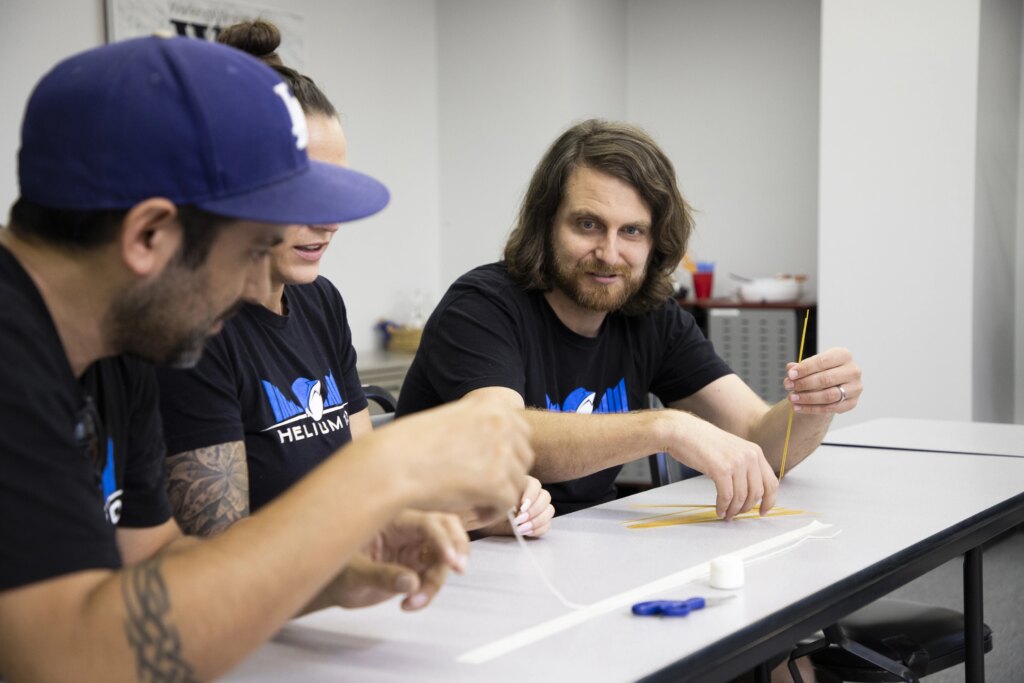 We also ran our own drives with a sock drive for the homeless (socks are one of the top-needed items for shelters by the way, so donate!), and adopted a family for the holidays, to whom we donated gifts and gift cards.
In 2020, we hope to ramp up our community participation and find more ways to give back!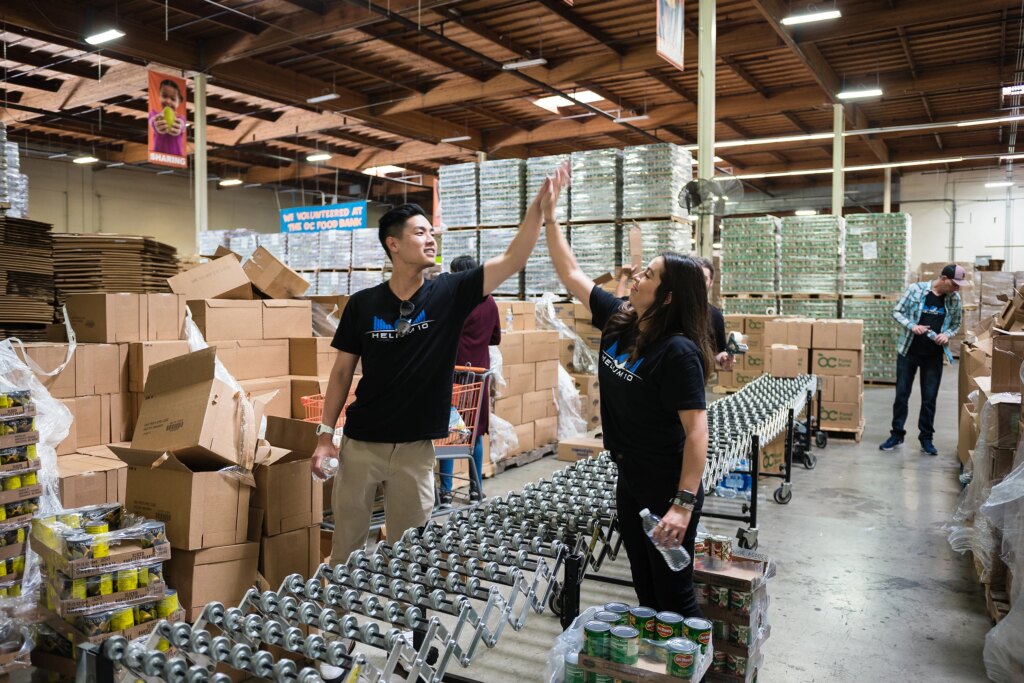 Life is good
Life is good here at Helium 10. We're a family, through and through. This past year, we moved into our new space, a space that facilitates creativity, collaboration, and hard work.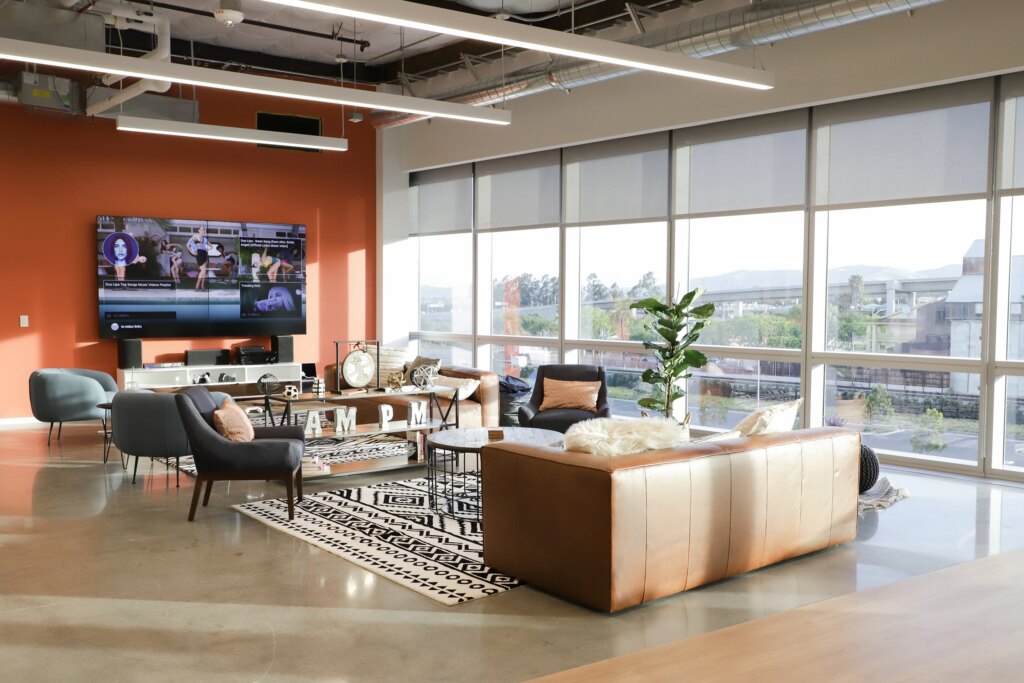 We care about our family, because happy and healthy workers means putting out good quality product, and going the extra mile to take care of you. This year, Helium 10 introduced more innovative work-life balance policies to help keep us thriving, including work-from-home days and a month-long sabbatical for longtime employees.
Oh, and we also have some proud parents! Three dads in the office welcomed three new H10 babies in 2019! Here they are rocking their H10 gear!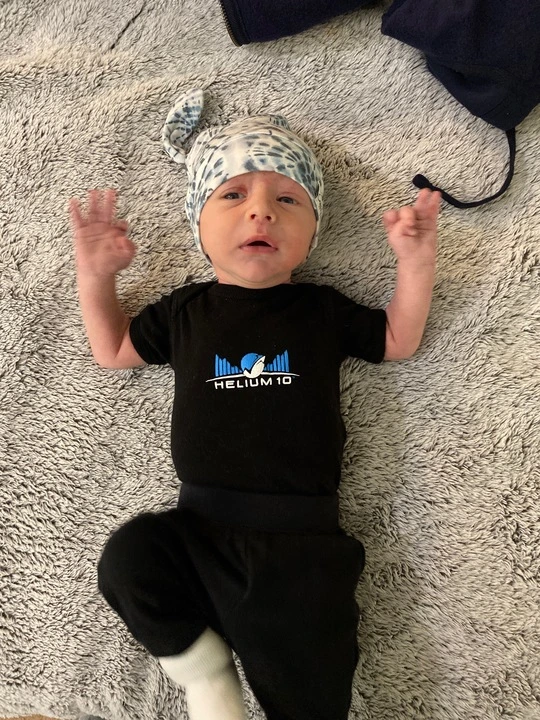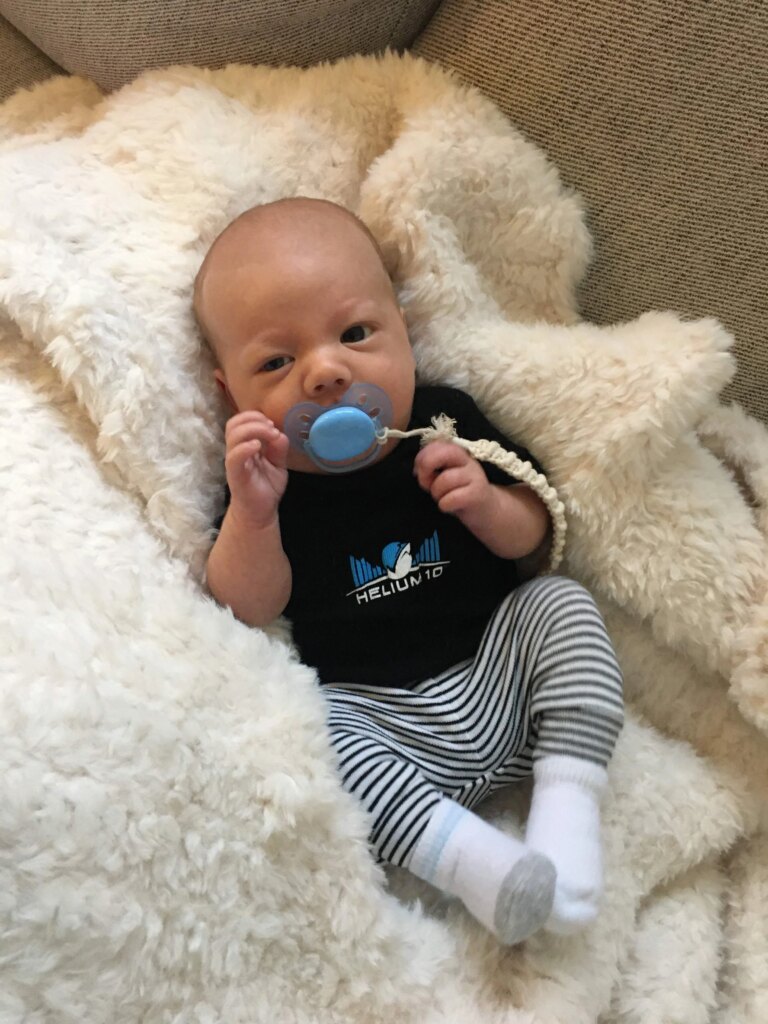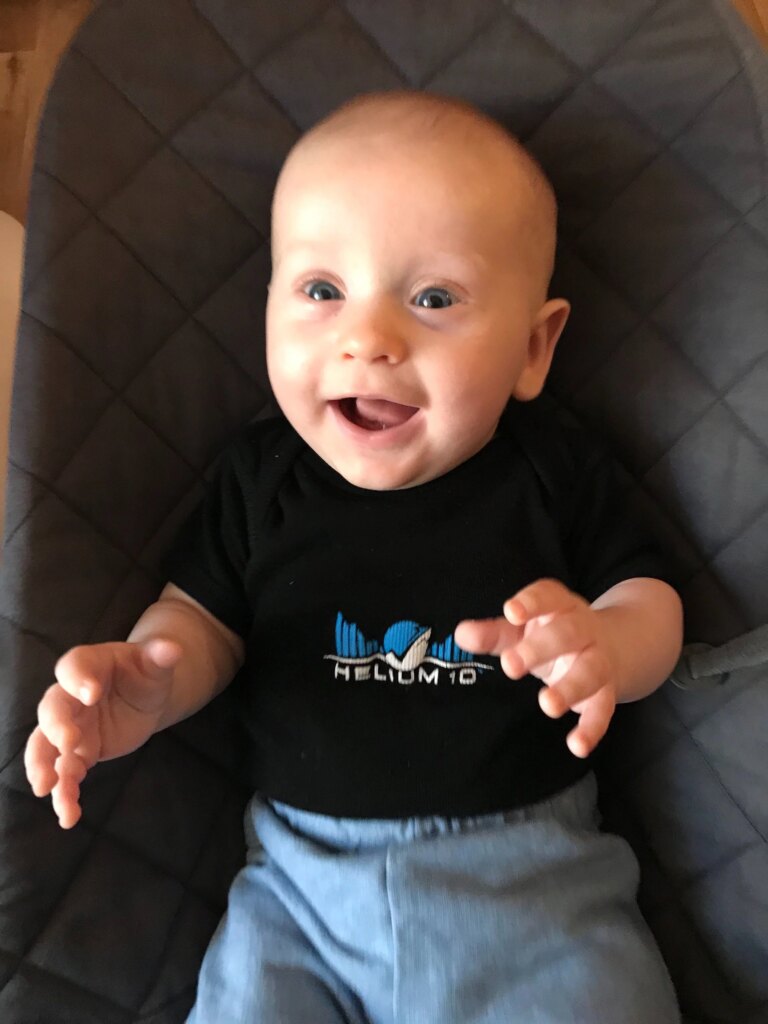 Let's make 2020 count
You're part of our family, and we're grateful that you've been with us for as long as you have – some of you since the very start.
It's a fresh new year and a fresh new decade, and we'll be here with you to help you reach your 2020 goals and beyond!
Good luck and keep #CrushingIt!