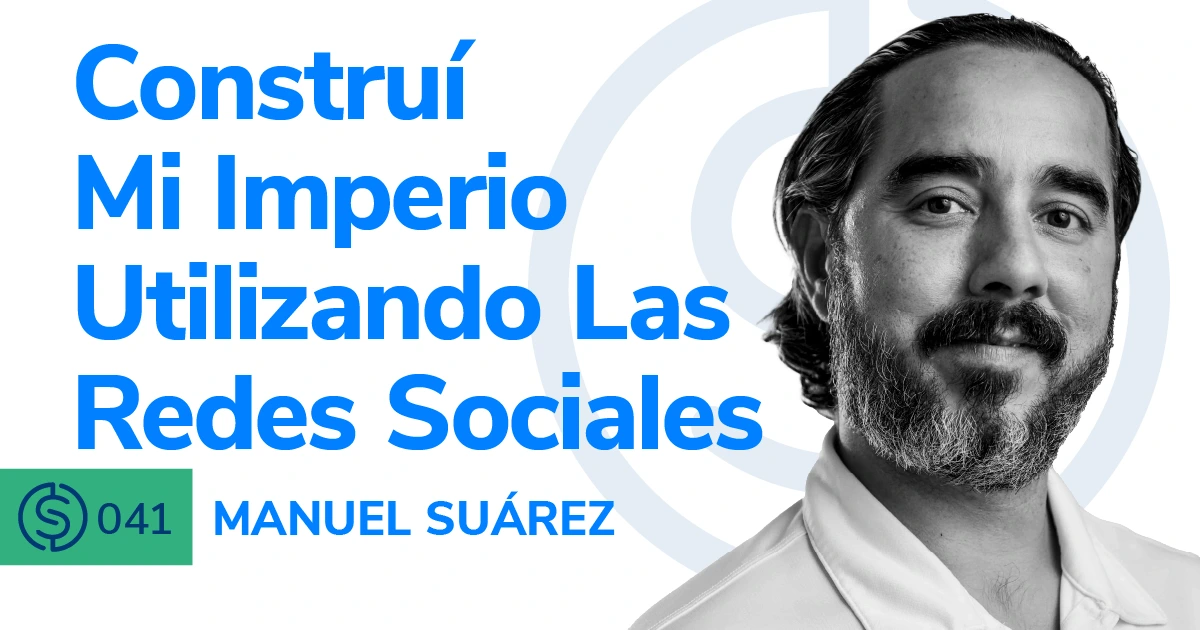 #41 – Construí Mi Imperio Utilizando Las Redes Sociales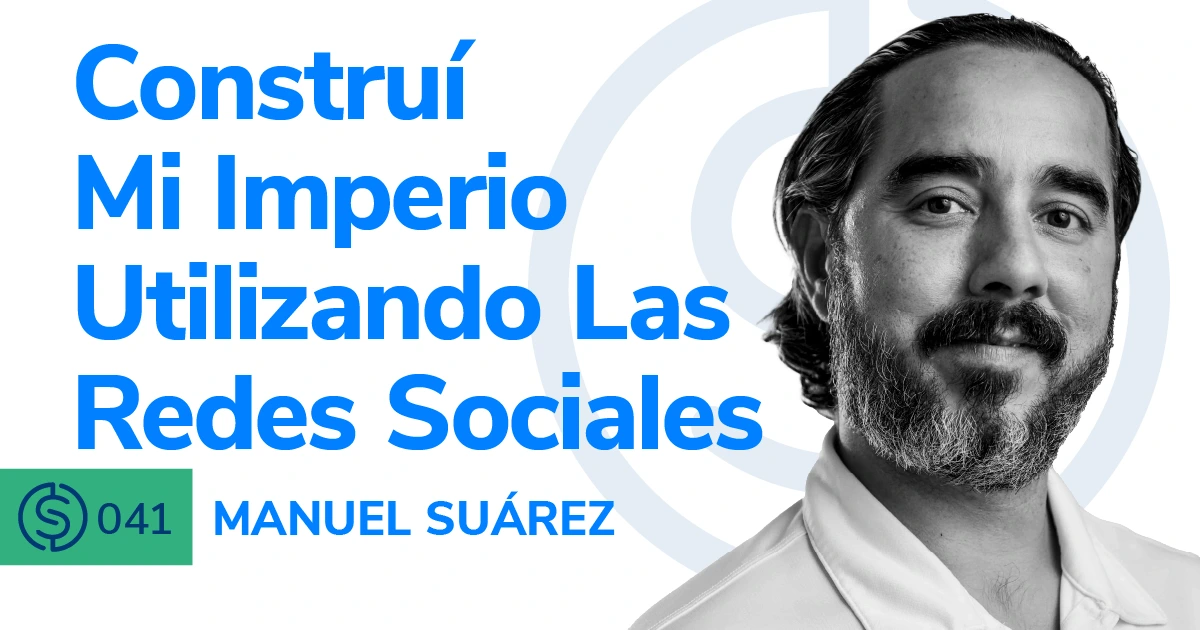 Manuel Suárez enfoca toda su atención y recursos en generar atención a su marca mediante vídeos posicionados en las redes sociales. Manuel hoy nos cuenta cómo los vendedores nos podemos apalancar de estas herramientas para obtener la preferencia de nuestro cliente y posicionar nuestro producto en Amazon de manera orgánica y a un costo bajo.
¡No te pierdas este super episodio!
En el episodio #41 de Serious Sellers Podcast en Español, platicamos de:
01:30 –  Manuel nos cuenta cómo le dio vuelta a su vida en el 2007
04:30 –  Manuel, motivado por su padre, comienza a involucrarse con el Marketing para lanzar su marca en Estados Unidos
07:10 – El éxito en Amazon le abre puertas a Manuel que nunca imaginó.  
08:10 – Cómo Manuel se obsesiona en identificar y tomar ventaja de oportunidades 
12:00 – Manuel se apoya de Facebook para crecer su marca a facturar millones de dólares al año.  
17:00 – El valor y la importancia de crear un legado 
21:00 – 3 puntos claves para crear una estrategia de contenido exitosa 
27:30 – Contenido corto y vertical: El nuevo formato para incrementar exponencialmente la exposición de tu marca.  
33:30 – Cómo tener tu propia audiencia afecta positivamente el posicionamiento de tu producto en Amazon.
42:00 – El super experimento de TikTok 
---
¿Te gustó este episodio? ¡Asegúrate de escuchar los episodios previos para más tips para crecer tu negocio en Amazon! Y no te olvides de unirte a nuestro Grupo Privado de Facebook y de suscribirte a nuestro podcast en Apple o en Spotify.
Entérate de lo último sobre nuestros episodios en nuestro Instagram @Helium10.
¿Estás decidido a dominar las ventas en línea en Amazon? Aquí te preparamos una lista de enlaces para ayudarte a lograr tu objetivo:
Achieve More Results in Less Time
Accelerate the Growth of Your Business, Brand or Agency
Maximize your results and drive success faster with Helium 10's full suite of Amazon and Walmart solutions.