#41 – Construí Mi Imperio Utilizando Las Redes Sociales
Manuel, fundador de AGM, se enfoca en la producción de contenido para ayudar a una marca a adquirir la atención de su cliente potencial.
Originally published on: September 19, 2022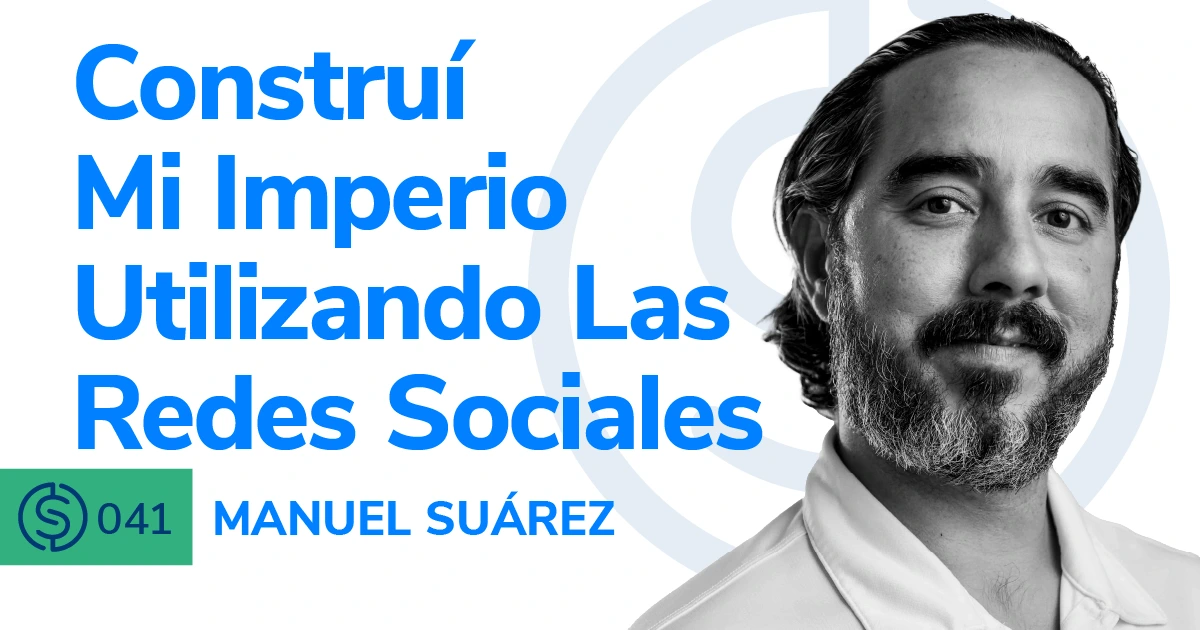 Manuel Suárez enfoca toda su atención y recursos en generar atención a su marca mediante vídeos posicionados en las redes sociales. Manuel hoy nos cuenta cómo los vendedores nos podemos apalancar de estas herramientas para obtener la preferencia de nuestro cliente y posicionar nuestro producto en Amazon de manera orgánica y a un costo bajo.
¡No te pierdas este super episodio!
En el episodio #41 de Serious Sellers Podcast en Español, platicamos de:
01:30 –  Manuel nos cuenta cómo le dio vuelta a su vida en el 2007
04:30 –  Manuel, motivado por su padre, comienza a involucrarse con el Marketing para lanzar su marca en Estados Unidos
07:10 – El éxito en Amazon le abre puertas a Manuel que nunca imaginó.  
08:10 – Cómo Manuel se obsesiona en identificar y tomar ventaja de oportunidades 
12:00 – Manuel se apoya de Facebook para crecer su marca a facturar millones de dólares al año.  
17:00 – El valor y la importancia de crear un legado 
21:00 – 3 puntos claves para crear una estrategia de contenido exitosa 
27:30 – Contenido corto y vertical: El nuevo formato para incrementar exponencialmente la exposición de tu marca.  
33:30 – Cómo tener tu propia audiencia afecta positivamente el posicionamiento de tu producto en Amazon.
42:00 – El super experimento de TikTok 
---
¿Te gustó este episodio? ¡Asegúrate de escuchar los episodios previos para más tips para crecer tu negocio en Amazon! Y no te olvides de unirte a nuestro Grupo Privado de Facebook y de suscribirte a nuestro podcast en Apple o en Spotify.
Entérate de lo último sobre nuestros episodios en nuestro Instagram @Helium10.
¿Estás decidido a dominar las ventas en línea en Amazon? Aquí te preparamos una lista de enlaces para ayudarte a lograr tu objetivo:
Accelerate Efficiency with Insights Dashboard
The all-in-one customizable dashboard for sellers and brands, designed to accelerate decision making through the centralization of data, insights, and action. A bird's-eye view of your business with personalized suggestions to unlock growth.
Learn More about Insights Dashboard