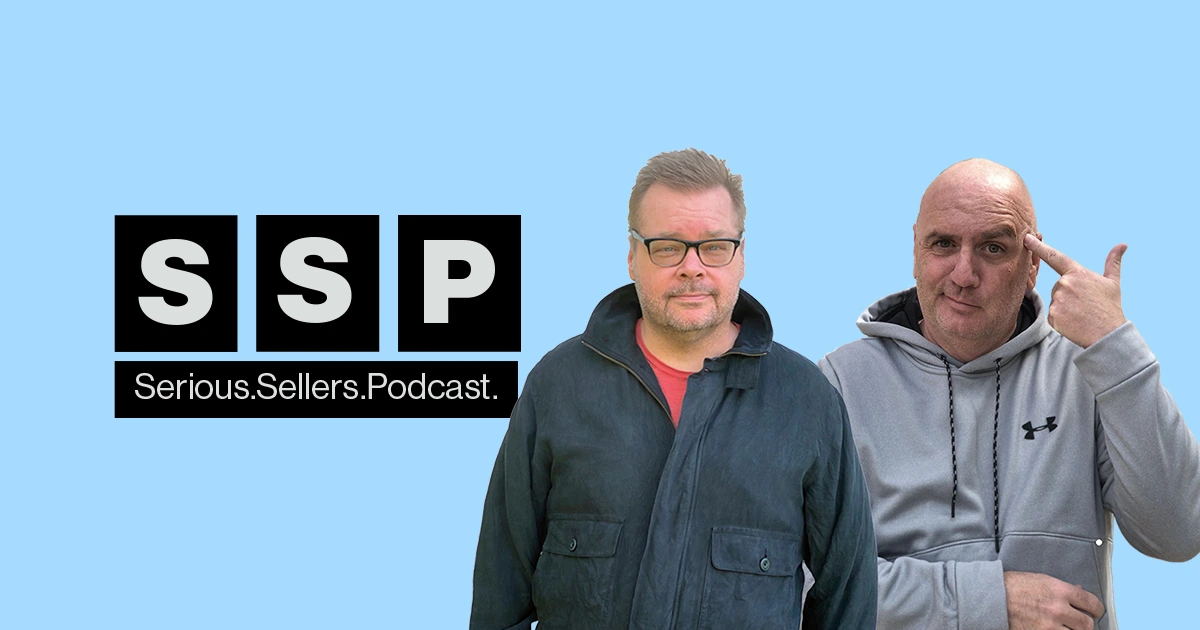 Posted on: January 12, 2021, By: Helium 10
#209 – 7 Figure Shopify Sellers Pivot to Amazon – Here is Their Story
These two e-commerce veterans were 7 figure Shopify sellers. Now they're on Amazon & crushing it. Here is the story of their transformation
Amazon has such an outsized role in e-commerce that it's easy to forget that there are other platforms. In this episode of the Serious Sellers Podcast, Helium 10's Director of Training and Chief Evangelist, Bradley Sutton welcomes two veteran e-commerce sellers who know all about life off of Amazon. 
Dwight Gelowitz and Dan Schulz built 7 figure Shopify businesses making use of Facebook marketing tactics. After pivoting to Amazon, they picked up where they left off, and have put together a formidable presence on the e-commerce giant's marketplace. 
As Amazon seller coaches and in their own lives, they aren't afraid of a good time. When it comes to business however, they like to say that "ad spend won't rescue a bad listing," and promote the idea that Amazon sellers need to "engage in conversations that the buyers themselves are already having."
These are two skilled Amazon sellers (and coaches) that have the ability to combine fun and games with the business knowledge and focus that helps create online success. 
They're here to talk about their Amazon journey and have helpful information and tactics to offer to e-commerce sellers of all levels. 
In episode 209 of the Serious Sellers Podcast, Bradley, Dwight, and Dan discuss:
02:00 – Dan – "I Wasn't Going to Take Over the Farm"
03:24 – No Pro Hockey for Dwight
04:53 – Getting Started with E-Commerce
07:47 – Selling Millions on Shopify Using Facebook Ads 
11:52 – Spending More than Their Product Warranted 
14:06 – Ad Spend Won't Rescue a Bad Listing 
16:22 – Working with a Partner 
17:52 – Keeping Good Cigars in the Humidor with Amazon  
21:25 – How Do We Differentiate?   
25:24 – Reverse Engineering Success
27:23 – What are Their Product Research Strategies for 2021?
29:39 – Entering a Conversation that the Buyers are Already Having
30:50 – Taking Advantage of Pinterest 
34:22 – Learning to Negotiate Through Relationships    
37:38 – How to Contact Dwight and Dan (and a Free Video)
Enjoy this episode? Be sure to check out our previous episodes for even more content to propel you to Amazon FBA Seller success! And don't forget to "Like" our Facebook page and subscribe to the podcast on iTunes, Google Play or wherever you listen to our podcast.
Want to absolutely start crushing it on Amazon? Here are few carefully curated resources to get you started:
SellerTradmarks.com: Trademarks are vital for protecting your Amazon brand from hijackers, and sellertrademarks.com provides a streamlined process for helping you get one.

Latest posts by Helium 10
(see all)