What Can I Sell on Amazon Without Approval?
Wondering what you can sell on Amazon without approval? Browse Amazon categories that don't require approval in this dedicated post!
Updated on: March 31, 2023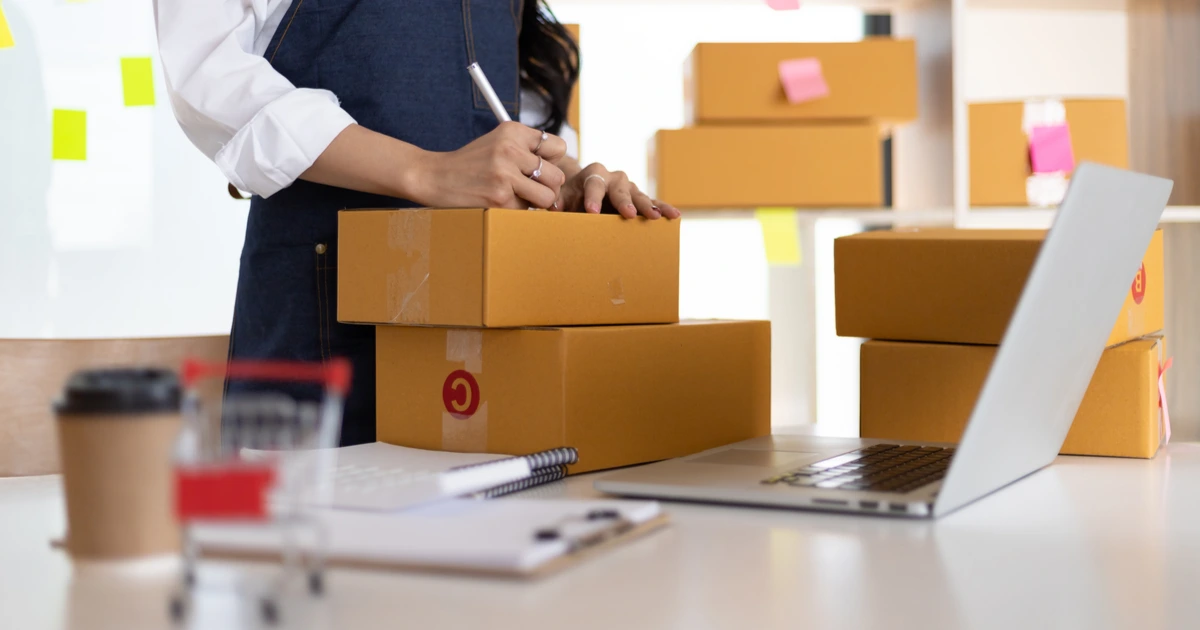 When online selling first became possible and popular a few decades ago, anyone could sell anything. Clever sellers could go to outlet malls, buy brand-name items, and sell them at a discount without an arrangement with the manufacturer, and without proof that the products they were selling were genuine. However, over time, major e-commerce platforms began to implement restricted and gated categories, including Amazon, which followed suit in 2016. While there are still categories of products you can sell without approval on Amazon, that list grows shorter every year to ensure consumers are receiving quality products for the price they're paying.
So, what can you sell on Amazon without approval? In this guide, we'll go over Amazon ungated categories, so you can find a niche or market you can tap into without having to gain approval to sell.
What Can You Sell on Amazon Without Approval?
When looking for products to sell on Amazon, most e-commerce businesses look for categories that don't require pre-authorization to ensure they can begin selling right away. Fortunately, there are several lucrative Amazon ungated categories that you can sell in without going through the approval process. Most of the top product categories, such as books, toys, groceries, and home and kitchen goods, aren't gated, allowing any registered Amazon seller to begin selling products in these open categories. Out of 33 primary Amazon seller categories, 13 are entirely ungated. Ten others are ungated but may have subcategories or specific products that require approval.
Getting started as a seller of ungated products lets you get a store up and running right away. Plus, your performance as an ungated seller can impact your ability to be approved to sell gated categories later on, should you want to go that route. Here's a few of the ungated categories on Amazon:
Amazon Device Accessories
Automotive & Powersports
Beauty
Books (Non Collectibles)
Camera & Photo
Cell Phones & Accessories
Home & Garden
Industrial & Scientific
Major Appliances
Musical Instruments
Sports
Tools & Home Improvement
What Is a Gated Category on Amazon?
An Amazon gated category is a group of products that you must get Amazon approval to sell. That approval may require performance checks, additional fees, and other qualifications for selling certain gated products and categories. The categories are gated to protect customers and sellers, particularly from forgeries and counterfeits. It's important to know that there are restricted name brands, known as brand gates, that you can't sell without approval, and that approval is often not easy to get. The list of gated categories for 2022 consists of:
Collectible Coins
Entertainment Collectibles
Fine Art
Gift Cards
Jewelry
Music & DVD
Major Appliances
Postage Stamps
Sports Collectibles
Streaming Media Players
Video, DVD, & Blu-ray
Watches
These categories can be sold on Amazon, but Amazon must approve all sellers before engaging in sales of gated products.
Gated vs. Ungated Categories on Amazon
So, what's the difference between ungated vs. gated categories? Unlike gated categories that require preapproval by Amazon to sell, ungated categories on Amazon don't require preapproval, allowing any registered seller to begin selling products in a certain category.
Why Are Some Categories Restricted on Amazon?
As you can see, one common factor in many of the gated categories on Amazon is the ability to sell fake or fraudulent products disguised as genuine pieces. All collectibles can be easily forged, while gift cards, music and DVDs, and videos can be duplicated in ways that violate copyright laws. Amazon gates these to protect original sellers and the public from counterfeit goods. Amazon has said that "We want customers to be able to ship with confidence on Amazon. For certain products, brands categories, and sub-categories, Amazon requires sellers to obtain approval before listing products for sale. The approval process may include document requests, performance checks, and other qualifications".
What Is the Best Ungated Amazon Category to Sell In?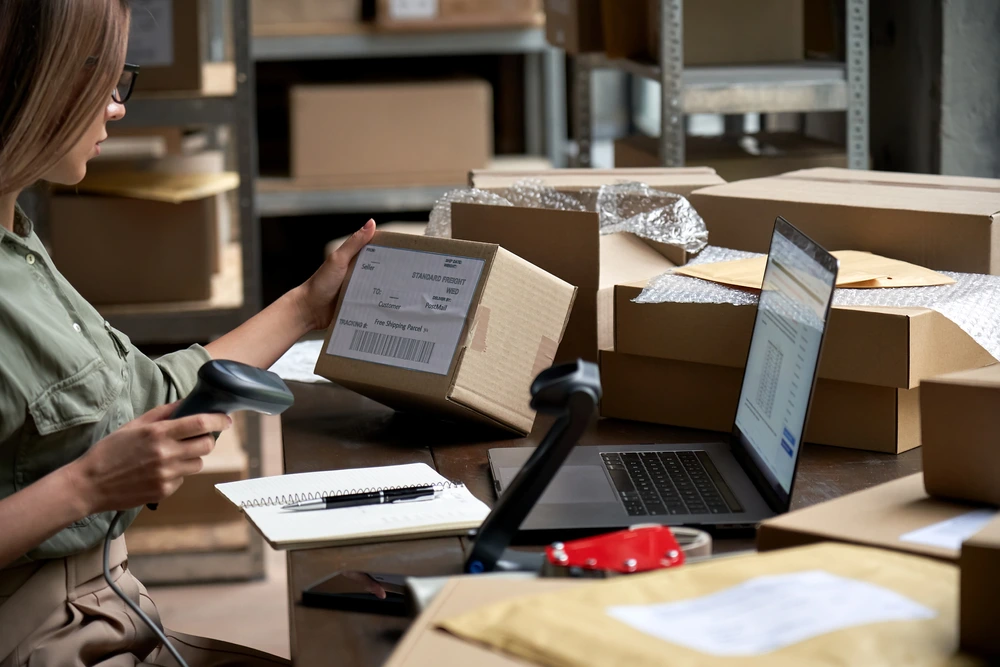 There are numerous ungated categories you can sell in to help make your Amazon business successful. The following products are ungated, but not all categories are entirely open. This list does not include all ungated categories found on Amazon, and there may be some restrictions on some sales in them. Explore some of the best ungated Amazon categories to sell in below:
Amazon Kindle: Kindle allows for the sale of digital and audible books. These books can be self-published or by traditionally published authors. If you use Kindle Direct Publishing to publish and sell your own work, you can get started in about 24 hours.
Baby Products (excluding apparel): Products in this category can range from baby shampoo to car seats.
Beauty: Makeup for consumers, along with health and beauty products that might be used by a professional, are common products found in Amazon's beauty category.
Books: New and used books, along with Kindle books, can be sold without pre-authorization. However, you will need to be approved to sell collectible and rare books.
Cell Phones & Accessories: Smartphones, cell phones, phone cases, batteries, and headsets can be found under this ungated category.
Consumer Electronics: Small appliances for your kitchen and for personal grooming are popular examples of consumer electronics you can sell.
Grocery & Gourmet Foods: Examples of grocery and gourmet foods include baby food, prepared food, fresh meal kits, along with specialty foods like vegan, keto, and calorie-based foods
Home & Garden: Things to use around your house, like rugs and lines, are included in the Home category, while garden planters and lights are part of the Garden category.
Industrial & Scientific: This category includes industry-specific products related to the industrial and scientific center, such as printers and lab equipment.
Kindle Accessories and Amazon Fire TV Accessories: Selling accessories to Amazon products, such as Kindles and Fire TVs are unrestricted
Office Products: Office products include office supplies, furniture, and equipment.
Pet Supplies: Food, treats, and furniture for different types of pets fall under the pet supplies category.
There are some categories that tend to fare better than others. While not guaranteed to be lucrative, there are certain Amazon categories that can help you earn the most money, such as:
Toys & Games: While not entirely ungated, selling popular toys can provide opportunities for profit
Electronics: Most of Amazon's best-selling products are electronic peripherals, such as computer mice, keyboards, and cables.
Camera & Photo: A subset of electronics, this category includes cameras, photography equipment, camera accessories, and more
Video Games: One of Amazon's most profitable categories is video games, as Amazon is heavily involved in game development, with game streaming being a significant source of income for Amazon
Books: Digital, hard copy, new, and used books can be a top-selling category. Amazon started as an online book store and has remained an enormous force in publishing ever since.
Clothing, Shoes, & Jewelry: In most cases, you can sell clothes on Amazon, as long as you're not selling clothes from brands that are gated.
How Do You Apply for Approval on Amazon?
Amazon category approval requests usually aren't complicated, but they do take time. Sometimes, when you send in a request, you get automatically approved. This usually happens if you've been selling for a while and have done well.
So, go to your Amazon Seller Central account, check for restrictions on the item you want to sell, and then request approval following the steps below:
Sign in to your account and click on inventory
Select the "Add a Product" button
Search for the products or items you want to sell
If it returns as restricted, click "Listing Limitations Apply"
Click on the "Request Approval" button
You may receive an immediate response that your request has been approved. If not, the system will ask you to supply more information. The additional information can be a little more complicated. You may have to submit detailed wholesale invoices and information about your existing business and products.
Amazon considers the invoices you provide, as well as other factors when deciding whether or not to provide you access to the restricted category. Amazon may want to double-check the following items before making a final decision:
An order defect rate of less than 1%
A plan for pro-sellers
A good-standing account
A minimum of three months' worth of sales history
A return address in the country where you're selling OR a guarantee of free delivery
Support for customer assistance in the local language
Final Notes
You can make or break your own Amazon seller experience. On Amazon, you have a lot of room to build your experience and reputation as a seller. Once you've done that, you can consider whether you should begin selling in one of Amazon's gated categories.
At Helium 10, we have the tools and resources to help you succeed as an Amazon seller, whether you're looking to start selling on Amazon without inventory or gain access to tools like our Amazon listing optimization tool to help your products rank. If you're wondering how to make money on Amazon, learn more about how Helium 10 can help.
Frequently Asked Questions
Accelerate Efficiency with Insights Dashboard
The all-in-one customizable dashboard for sellers and brands, designed to accelerate decision making through the centralization of data, insights, and action. A bird's-eye view of your business with personalized suggestions to unlock growth.
Learn More about Insights Dashboard