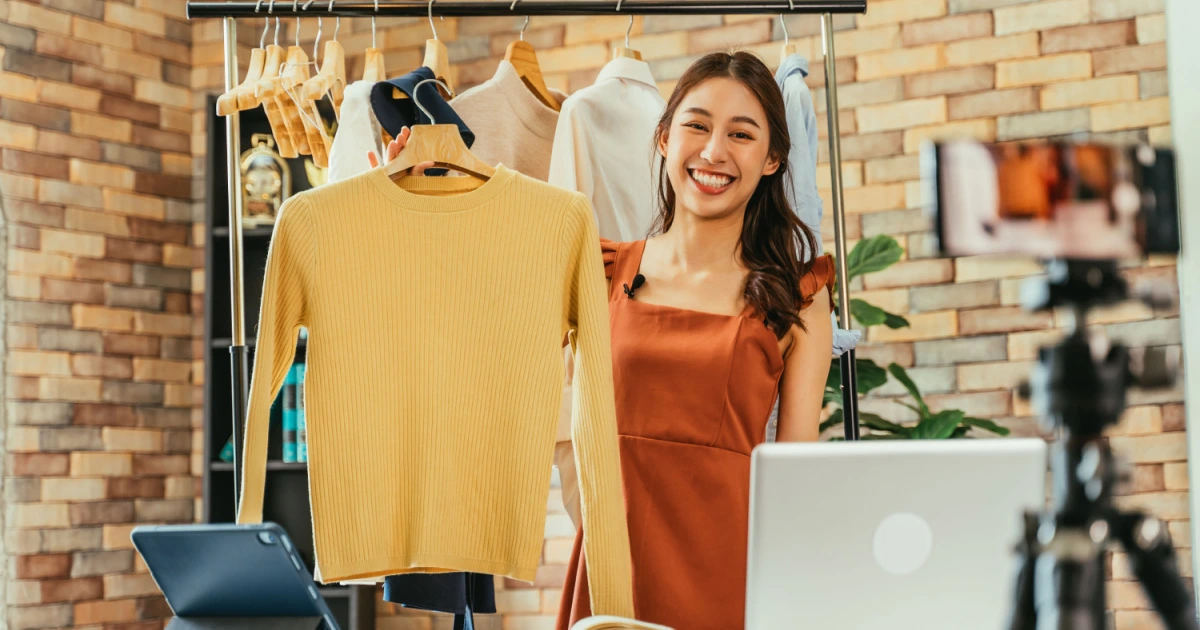 How to Sell Clothes on Amazon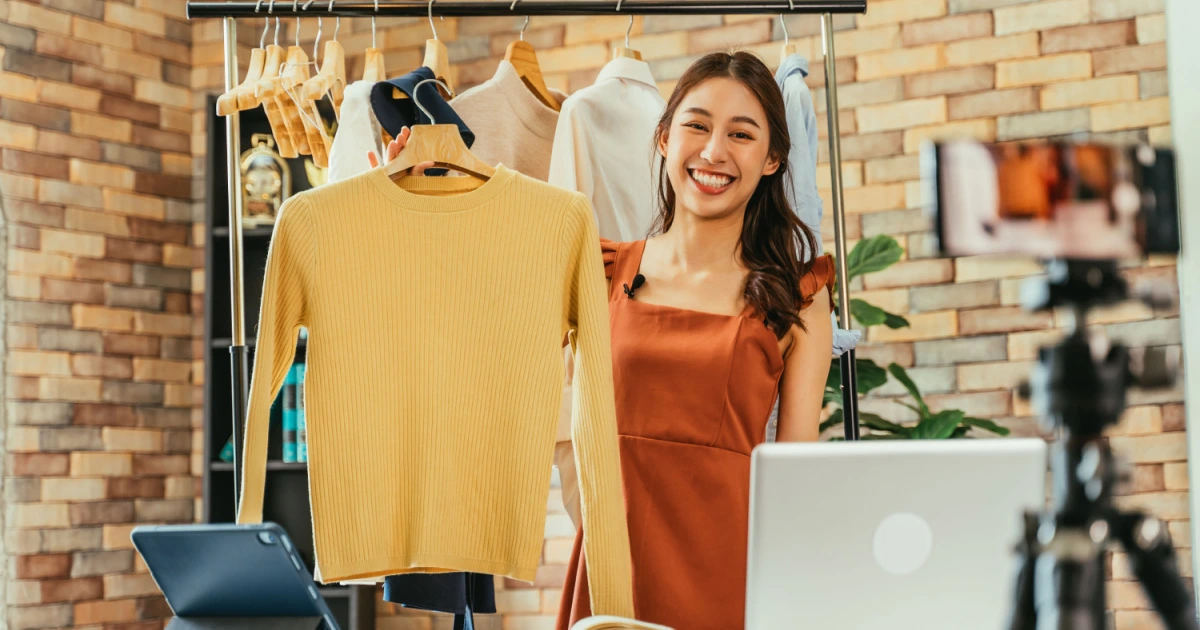 Are you interested in getting into Amazon's clothing market? This company dominates the online landscape. Many of the world's biggest brands run storefronts on Amazon, but there's plenty of space for smaller companies and individual sellers, too.
Selling clothes on Amazon can be very lucrative—and very competitive. In order to be successful, you'll need to go further than just applying for a seller's account and putting up a few items. Success requires research, persistence, and a deep understanding of market trends.
This article tells you what you need to know to sell on Amazon. Read from start to finish for an in-depth look at how to sell clothes on Amazon or navigate the article using the links below.
Why Sell Clothes on Amazon?
So, why sell clothes on Amazon? The answer seems simple enough. If you're interested in selling clothes, you're probably looking to make some money. Whether you want to sell clothes on Amazon full-time or start a side hustle, selling clothes on Amazon can be a lucrative opportunity. Below, we discuss why Amazon, in particular, can be a good platform for selling clothes.
Is Amazon a Good Place to Sell Clothes?
Amazon is the top seller of apparel in the country. It handily beats out other platforms like Etsy, along with big-box stores and well-known clothing chains. A large portion of the population has probably ordered clothes from Amazon at some point, and many other people regularly use Amazon to shop for their clothes.
How Much Money Can You Make Selling Clothes on Amazon?
In 2020, storefronts earned $41 billion selling clothes on Amazon. That number is projected to keep rising. Super-sellers can potentially earn millions of dollars in revenue every year, while other successful sellers can take home hefty salaries. Ultimately, how much you make on Amazon depends on factors like what you sell, your business strategy, and market demand.
Is Selling Clothes on Amazon Profitable?
Recent research estimates that 87% of Amazon sellers are making profit on clothing sales. An additional 37% of sellers even note that their average profit margin exceeds 20%.
How to Sell Clothes on Amazon
1. Choose a Fulfillment Method
How will customers get their clothes? You have two options here: Fulfillment by Merchant (FBM) and Fulfillment by Amazon (FBA).
Selling clothes on Amazon FBA means that Amazon handles inventory storage, packaging, shipping, customer service complaints, and returns. You'll need to pay for these services and fees, but this means less work on your own end. You will also get access to additional selling features like Amazon Prime eligibility.
Meanwhile, the FBM route gives you more control over shipping and customer service. You can add personalized notes to the order, assure yourself that the items are securely packaged, and more. This means more work for you, but your storefront will have higher margins.
2. Choose a Business Model
This is a critical decision, so take your time and do some research here. You have four basic models to choose from:
Private Label: You will develop your own brand of clothes and operate as a first-party seller on the site. This option requires a significant initial investment and you'll be responsible for building brand awareness.
Handmade: This is the 'artisan' option, where you sell one-of-a-kind clothing instead of multiples of a line you've developed. You'll be charged a flat percentage instead of monthly sellers' fees. If you choose FBA, there will also be fulfillment and storage fees.
Retail Arbitrage: In this model, you'll buy approved clothing products at a discount from one market. These can then be resold on Amazon for a markup. Retail Arbitrage, like Private Label, requires a decent starting budget.
Wholesale: Here you buy clothes in bulk and sell them via Amazon's fulfillment facilities. You may need to get Amazon's approval for each brand you want to offer.
3. Create an Amazon Seller Account
You will need a separate account from your Amazon buyer's account for this. The website walks you through the steps to start an Amazon store. Make sure you read and understand the terms of service and relevant fees.
4. Apply to List Clothing on Amazon
Once your account's set up, you'll still need Amazon's approval to list clothing. It can take a little while to hear back after you've submitted the necessary information. This is a good time to do market research or work on your product listings (see below).
5. Create a Product Listing
Product listings are the product pages that customers click on. You can include:
Product identifiers like barcodes and labels
Item price and shipping options
The number of items available to sell
Clothing condition
Product details like what category it fits into, a detailed description, and more photos
Tips for Selling Clothes on Amazon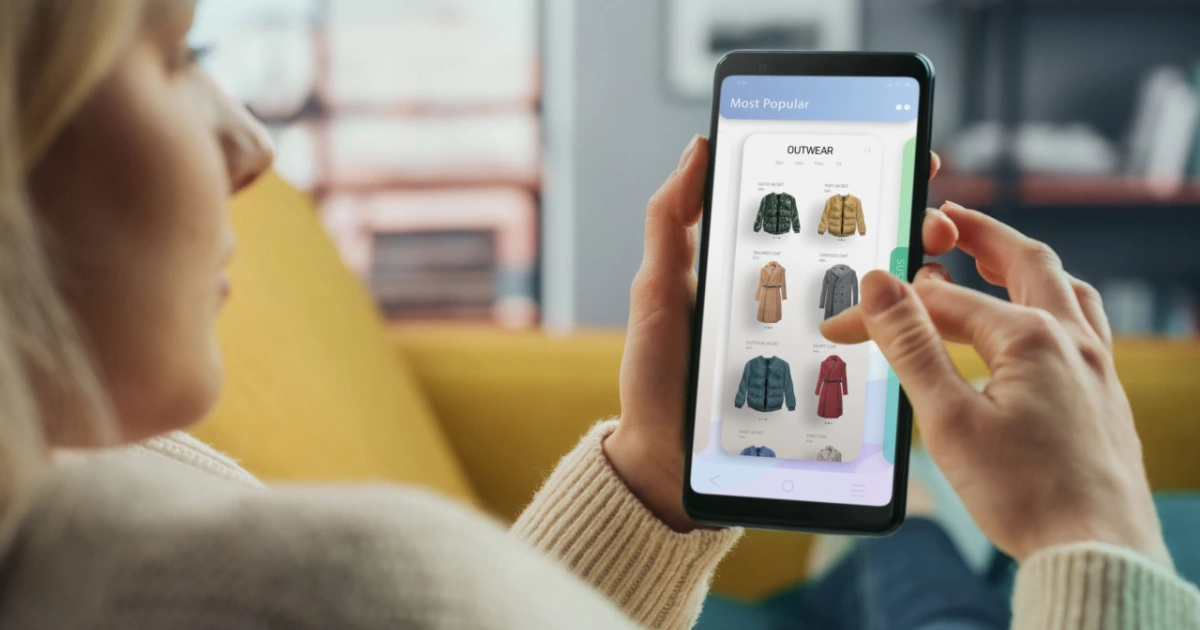 Do Market Research
Amazon marketing research is key for identifying your target demographic, pinpointing coming trends, and even warning you that the market is saturated. You'll want to pay particular attention to high-volume keywords that you can target. Don't forget common misspellings of those search strings, which could still translate into a sale. All of this information helps you work with Amazon's search engine algorithm and climb up the rankings.
Optimize Your Product Listing
In a sea of options, your clothes need to stand out at a quick glance. When you create a product listing, it's critical to choose an appealing and high-quality photo. Make sure everything's in focus, the item is completely displayed, and it's on a live model, not a hanger.
Next, you have 200 characters in the title that can be used to educate customers about the clothing. You can mention the brand name, material, color, size, or other key selling features.
In the body of the listing, use bullet points and short paragraphs to expand on those features. Work your target keywords naturally into this area.
Finally, you can add up to 4 more images to show the item from different angles, in different colors, or on different models.
Market Your Products
The clothing corner of Amazon is competitive enough that you probably won't be able to get by just optimizing for the search engine. You will need to work out a marketing strategy. This could include:
Setting up your own promotions on Amazon, such as Sponsored Products and Pay-per-Click ads
Working with an outside marketing service
Directing external traffic to Amazon through social media campaigns, Google Ads, etc.
Partnering with influencers in your target demographic
Offering discount coupons on your mailing list
Don't be afraid to experiment with innovative strategies. However, keep an eye on ROI. It's easy to lose a lot of money on an underperforming ad campaign.
Provide Excellent Customer Service
If you signed up for Fulfillment by Amazon, they will take care of the customer service side of the equation. Otherwise, it's on you to manage issues, process returns, and refunds, and otherwise, take care of your customers. This is extra work on your end, particularly for a large and busy clothing business. However, you may be able to offer better service than the generic care from Amazon. Your quick and courteous responses and outside-the-box solutions can make your storefront stand out from the competition.
Final Notes
Amazon is the biggest apparel market in the United States. Millions of American shoppers go there for clothing, and sellers could earn major profits. However, this market is also highly competitive. In order to succeed, your shop will need to look professional, be tightly focused on your chosen brand and customer base, and offer first-class customer service.
It's hard to get ahead of the competition when you're doing everything yourself. That's where business software like Helium 10 comes in. This suite of tools is designed to help you set up and optimize your Amazon storefront. You can quickly research products and keywords, efficiently manage your business, and climb up the search engine's results with optimized listings. Contact us to learn more about what Helium 10 can do for you.
Frequently Asked Questions
Achieve More Results in Less Time
Accelerate the Growth of Your Business, Brand or Agency
Maximize your results and drive success faster with Helium 10's full suite of Amazon and Walmart solutions.