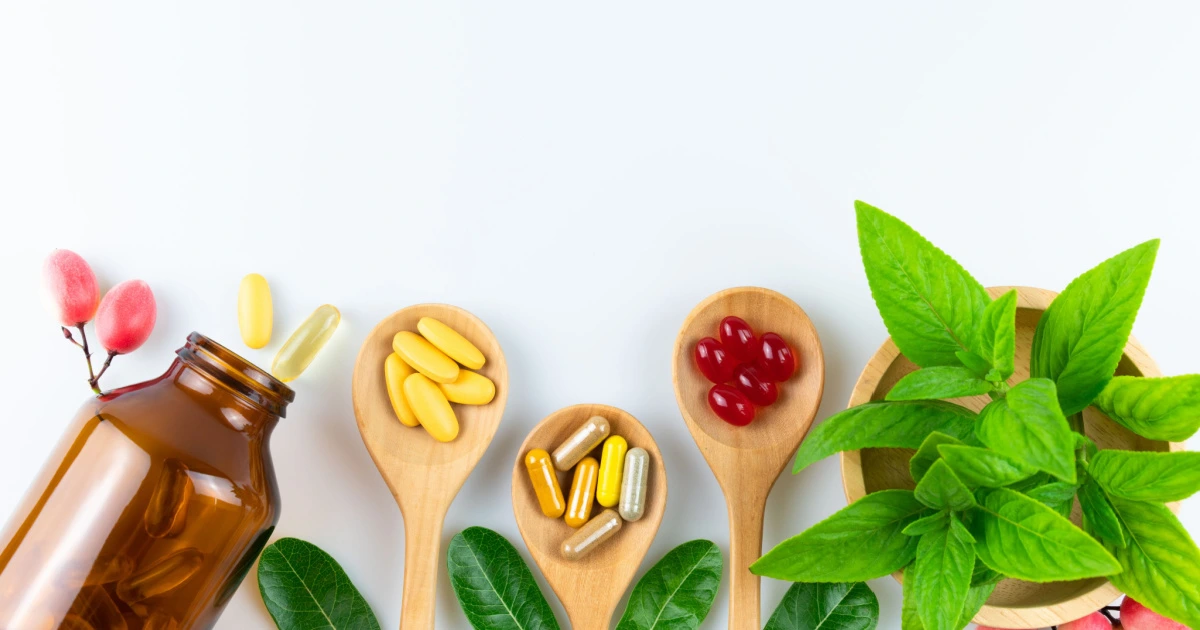 How to Sell Supplements on Amazon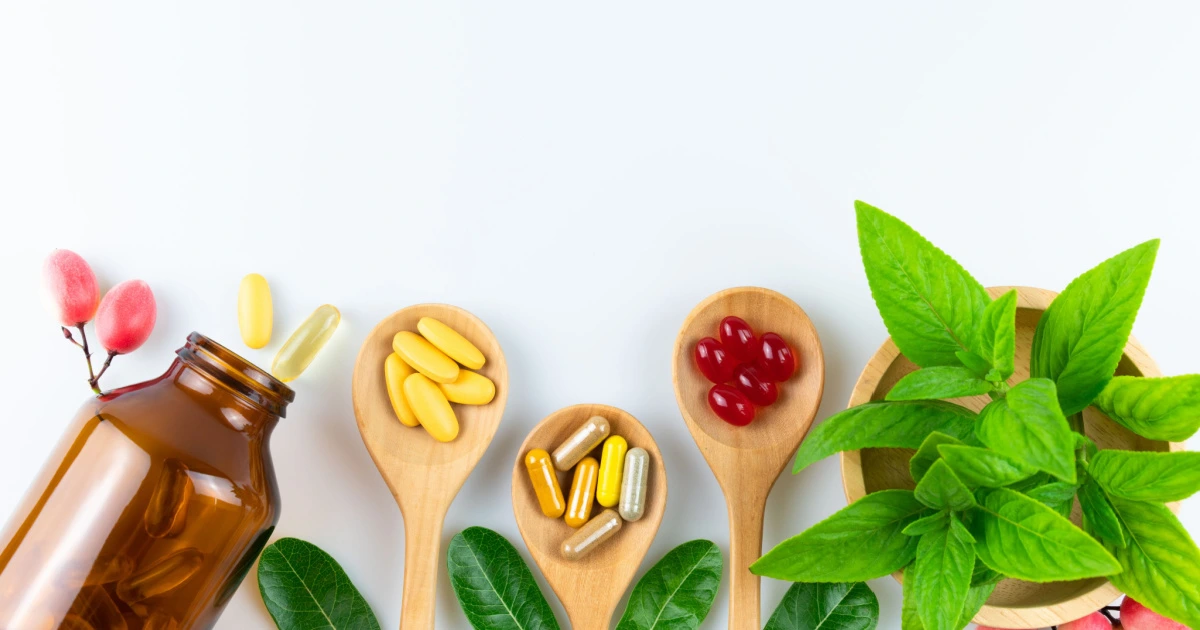 Over the last couple of years, when someone wanted to reference an oversaturated niche on Amazon, they would joke about selling "supplements and phone cases." Now, when it comes to selling supplements on Amazon, COVID might have turned things around.
A phenomenon that occurs during times of economic recession or upheaval is that sales of relatively inexpensive "luxuries" such as beauty products, vitamins, and health products increase. That's because they become a way for consumers to treat themselves a little bit while in the midst of difficult times.
Amazon's Personal Care & Health products category ranges from essential oils to medical supplies. Although it's a small percentage of that 400 billion, the vitamin and supplement part of that industry is expected to do more than $30 billion in sales in 2020.
In this post, we're going to concentrate on what is broadly referred to as the "supplements" market, which includes niche dietary supplements, herbal supplements, and sports nutritional supplements.
Interested in selling supplements on Amazon? Keep reading.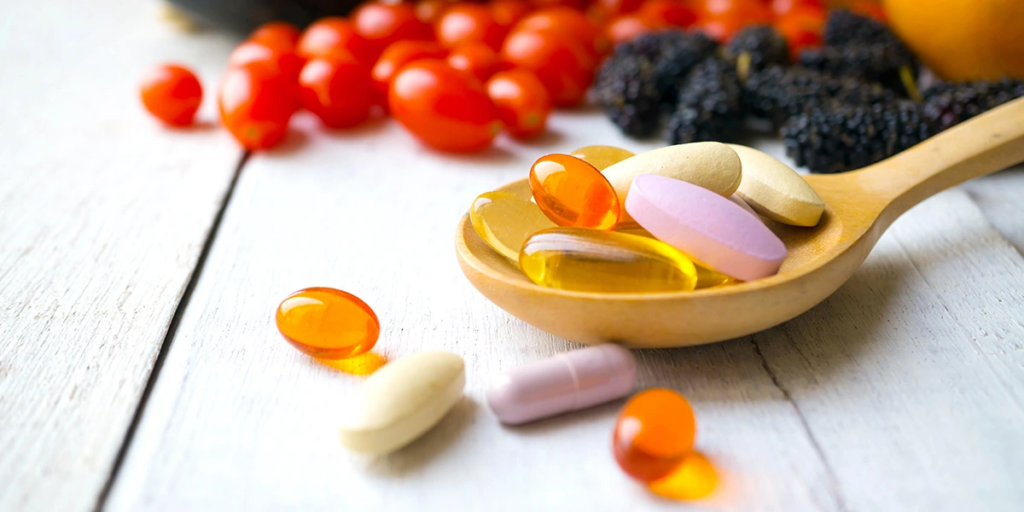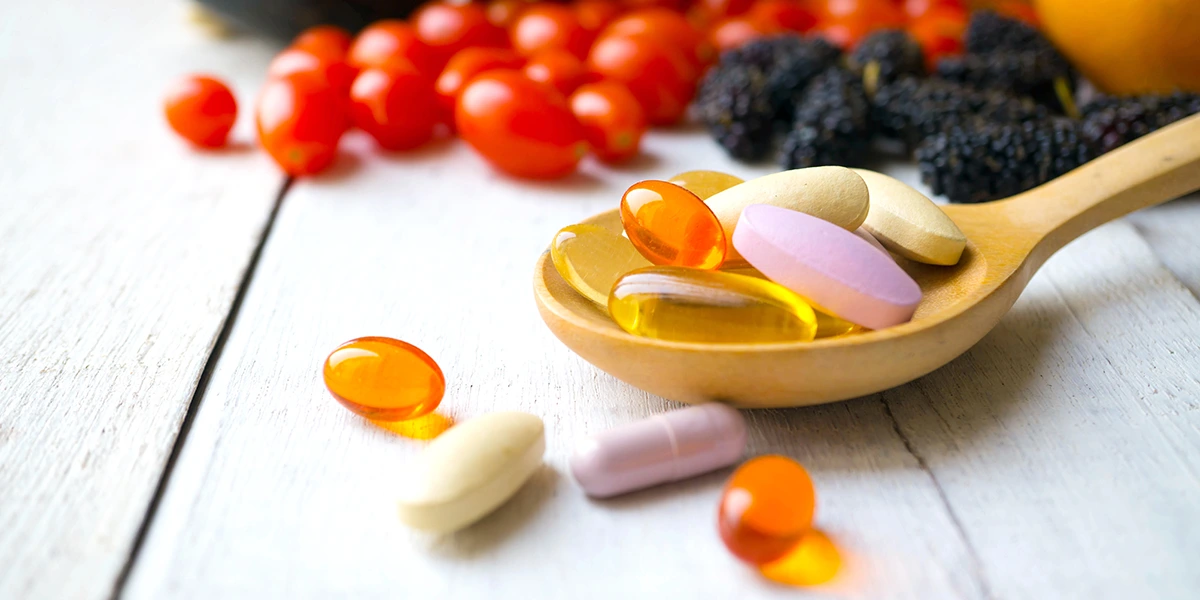 What Does Amazon Consider Supplements?
Amazon says that "Dietary supplements are vitamins, minerals, herbs, or other substances (like amino acids or fatty acids) eaten to supplement the diet. They often come in forms like tablets, capsules, soft gels, gelcaps, powders, and liquids."
There are several reasons why supplements are rapidly growing in popularity on e-commerce channels.
To start with, in the last decade, consumers have been more focused on their health and wellness. Now the coronavirus pandemic has functioned as a multiplier and has dramatically increased the attention consumers pay to their health.
The Growth of E-Commerce + COVID = Huge Potential Profits
In the last few years, we've learned a lot about how overall wellness is a great indicator of how sick someone tends to become after being infected by COVID. That, all by itself, has consumers searching on Amazon for different ways to augment their diets with health-giving supplements.
Additionally, as the percentage of fitness-focused elderly grows, they're determined to use everything they can to continue with the active lifestyle that they've become used to.
Finally, with the number of people on Instagram, TikTok, and Facebook, and our (mostly healthy) obsession with fitness, influencers are filling their (virtual) shopping carts with supplements to help them stand out from the rest.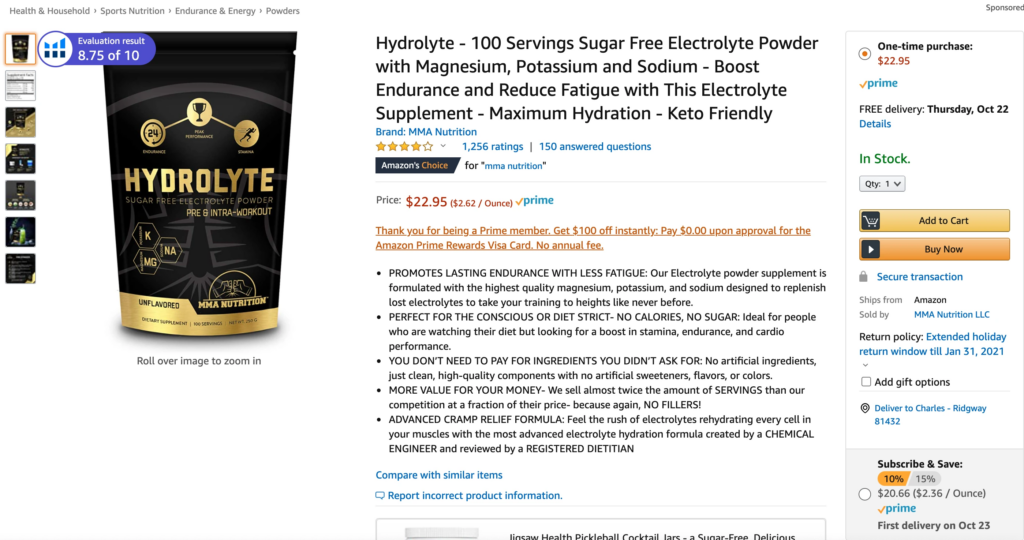 A Conversation with an Amazon Supplement Seller
Mina Elias is a 7-figure Amazon seller specializing in selling supplements on Amazon and leveraging PPC to compete with big brand names in the health and fitness niche. Mina has launched over a dozen successful supplements on Amazon and owns multiple supplement brands, including Hydrolyte by MMA Nutrition, featured above. He's also a contributing author for Helium 10. He was kind enough to answer a few questions that we had for him.
What is the biggest challenge in selling supplements on Amazon?
Mina Elias: Differentiating in a way that makes your product evergreen and not easy to take over.
What has surprised you the most about selling supplements on Amazon?
Mina Elias: How easy it is to make money. There are so many low-quality supplements out there making an absolute killing.
Are there products that you would advise a new seller to absolutely avoid?
Mina Elias: Testosterone boosters, diet pills, and anything that messes with your hormones.
Is FBA the best way to get started selling supplements on Amazon?
Mina Elias: Absolutely. FBA is the easiest way to sell anything right now, and I think Amazon is only going to become more dominant in the world of supplements.
What's the best way to build a brand?
Mina Elias: Starting with an avatar and target audience in mind, then tailoring your messaging, branding, packaging, and products to match that, while consistently engaging with your target audience and getting them involved
What's the biggest mistake that sellers make when selling supplements on Amazon?
Mina Elias: Not differentiating enough and not getting enough reviews. It is a competitor's market. It is kill or be killed.
Has it been significantly easier to get repeat buyers?
Mina Elias: Amazon's subscribe and save has made it somewhat easier, but in the supplement niche in most sub-niches, people still like shopping around. It's like not wanting to eat in the same restaurant twice.
Now, it's time to find a product to sell.
Finding the Right Supplements to Sell on Amazon
If you have prior experience with vitamins, sports nutrition, or herbal remedies, your decision is easier. But if you're starting from scratch, here are a few of the best ways to research products to sell.
Helium 10 has revolutionized the way Amazon sellers can do product research.
Here's how you can use Helium 10's tools as part of a two-step product research offensive.
First, you can use Helium 10's Black Box to find your best opportunities from a database of over 2 billion products. Use smart filters to uncover winning product ideas based on your exact needs, niche, and preferences.
Or, from Amazon's website, put Helium 10's Xray tool to work. It's part of Helium 10's free Chrome extension and allows you to validate potential product opportunities. All the information you need to make the right call is here—revenue estimates, price, sales trends, and sponsored ad analytics.
Or, if you see a supplement niche that you'd like to compete with, use Helium 10's reverse ASIN lookup tool, Cerebro to discover which keywords your competitors rank for and to optimize your listing.
Making Your Brand Stand Out with a Great Product Listing
To sell a product on Amazon, you must first create a great-looking product listing.
That's more important than ever when you're competing in a competitive niche such as supplements.
Helium 10's powerful listing optimization tools, Frankenstein and Scribbles will quickly and easily help you create a professional, highly optimized listing. 
Frankenstein helps you clean up massive keyword lists and turn them into traffic generators
Listing Analyzer will make sure that your listing is optimized for maximum visibility and sales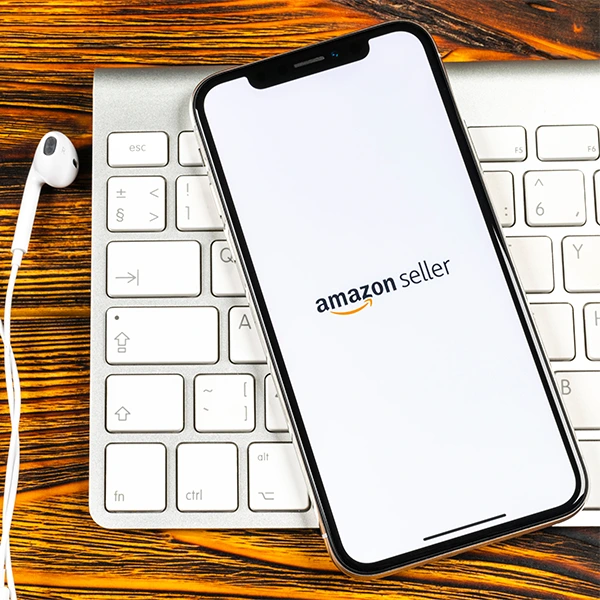 Amazon's Selling Tools to Help with Selling Supplements on Amazon
Amazon's A+ Content allows you to use a total of 15 different content modules that help brand owners create sophisticated listings, promoting their products with detailed descriptions, charts, high-quality images, and brand-centric sales copy.
To be eligible to use A+ Content, you need to have a brand registry. You can find out more about that here.
Amazon Stores is a free self-service tool available to Brand Registered sellers that helps them to immerse shoppers into their brand fully. Stores are Amazon's version of the "do-it-yourself" website builder. It's a self-service tool that allows sellers and vendors to design their own branded storefronts to showcase their portfolio of products on multiple pages with simple blocks and moveable tiles.
Amazon's Subscribe and Save allows consumers to set up regularly scheduled deliveries of products that they use consistently and then earn savings on Amazon. Buyers can unlock extra savings on eligible subscriptions when they receive five or more products in one auto-delivery to one address. By partnering with this program, Amazon sellers can make repurchases even easier.
Subscribe and Save is HUGE for the Amazon supplement niche. Many supplement sellers lose money via PPC on the initial orders from new customers. However, if they get a customer to Subscribe and Save, over time, they become much more profitable. That's because since they no longer have to spend any advertising money or effort, still that customer automatically buys from them every month or two.
This is the Big Leagues of Amazon Selling
Selling supplements on Amazon isn't for the faint of heart.
That's not to say that there aren't ample opportunities for skilled Amazon sellers. Still, selling Amazon supplements might not be the perfect first choice for a new seller for a number of important reasons.
To begin with, the supplements category on Amazon is famous for its profit margins. Sounds good right? But, along with those profit margins comes highly competitive, veteran Amazon sellers with big Pay per Click (PPC) war chests full of money.
Amazon PPC Advertising for Supplement Sellers
Every single day, the importance of PPC is growing. Because of the ongoing pandemic, a huge influx of new Amazon sellers has found e-commerce to be a great way to stay safe, and replace lost income.
Because Amazon's PPC sales have a direct influence on a product's organic ranking, they're an important part of any supplement seller's plan. Also, PPC allows you to battle for keywords that are otherwise far too competitive to organically rank.
Of course, you're going to be battling for those keywords using dollars. Helium 10 has a great free PPC Audit Tool that allows you to closely monitor your PPC in order to keep those expenditures as small as possible.
Following Amazon's Rules
Amazon is the largest online retailer in the world, generating $280.5 billion in revenue in 2019. In the last year alone, over a million new sellers began their e-commerce selling careers.
That's a lot of beginners. Because of the sheer number of inexperienced sellers, it's no wonder that there are many rules when it comes to selling on Amazon.
Here are the most important rules that you'll need to be aware of if you're thinking about selling supplements on Amazon. (The full list is here)
Amazon supplements must be sealed in the original manufacturer's packaging and be new and unused. Supplements must clearly display the identifying codes placed on the packaging by the manufacturer or distributor, such as matrix codes, lot numbers, or serial numbers
Supplements must be labeled in English with the name of the dietary supplement, the total quantity or amount of the dietary supplement (e.g. 100 tablets, 5 mg, 6 a "Supplement Facts" panel, the ingredient list, and the name and address of the manufacturer, packer, or distributor.
Supplement labels must not state that the products cure, mitigate, treat, or prevent a disease in humans unless that statement is approved by the FDA.
Detail pages must include the dietary supplement's name, and the ingredient list, including an image of the product label's ingredient list. Detail pages must not state that the products cure, mitigate, treat, or prevent a disease in humans unless the FDA approves that statement. Detail pages must not state that the supplements are "FDA approved."
Supplements must not be named in an FDA recall or safety alert or contain ingredients prohibited by the FDA. Supplements must not be identified as adulterated or misbranded in an FDA warning letter. Supplements must be safe for use and must not be a product that the FDA has determined presents an unreasonable risk of injury or illness. Supplements must not contain controlled substances, such as Cannabidiol (CBD).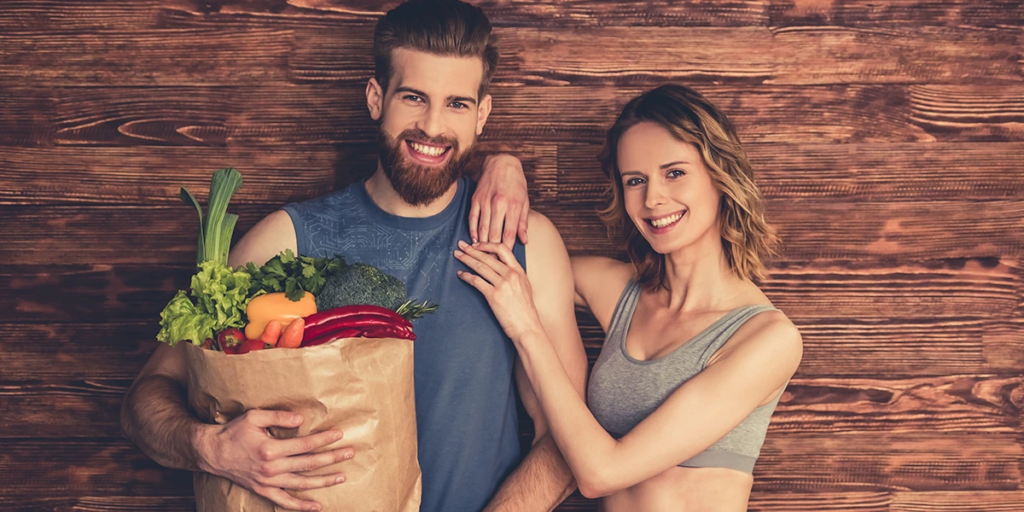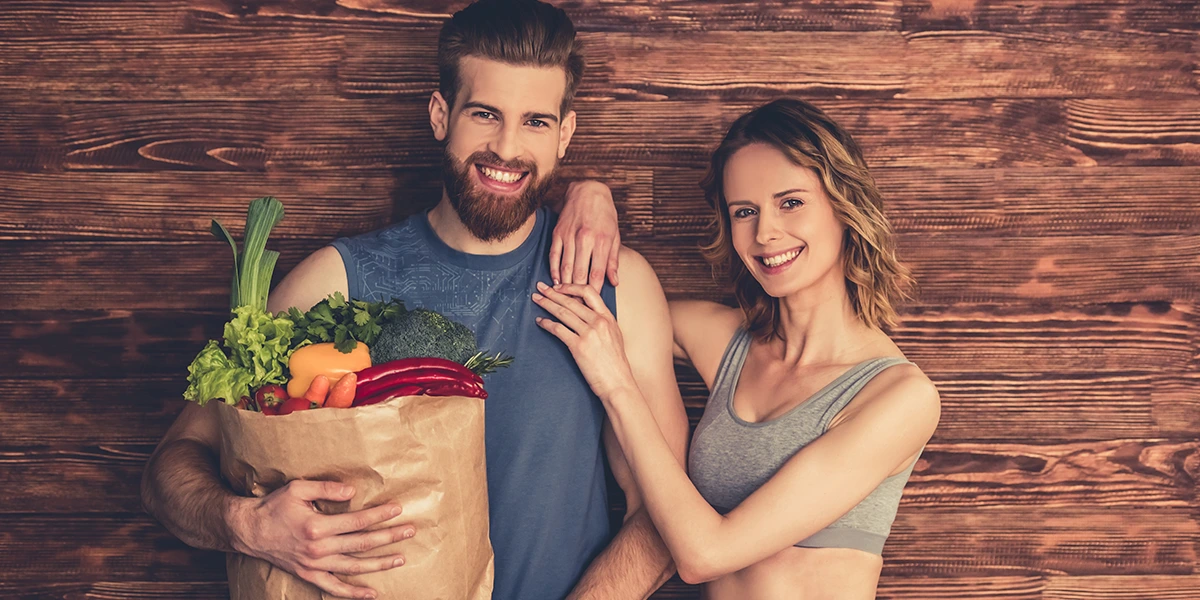 For E-Commerce Sellers, Change Can Be a Good Thing
We all know that e-commerce and selling on Amazon are rapidly changing the way that we live. COVID is still here and along with all the heartbreak and difficulty, it's also pushed online selling in brand-new directions.
If you have an idea for a good supplement product, maybe now's the time to test Amazon's waters.
In these challenging times, Amazon and every other online marketplace are just going to continue to grow. Conventional ways of doing business might be enough to keep your business going, but it takes the ability to adapt and change with the times to really crush it!
Helium 10 is here to help you every step of the way.
Frequently Asked Questions
Achieve More Results in Less Time
Accelerate the Growth of Your Business, Brand or Agency
Maximize your results and drive success faster with Helium 10's full suite of Amazon and Walmart solutions.