Why You Need Amazon Brand Registry and How I Got it in 10 Days!
Learn why Brand Registry has become a must-have for Amazon sellers and how to get Amazon Brand Registry fast!
Updated on: June 27, 2022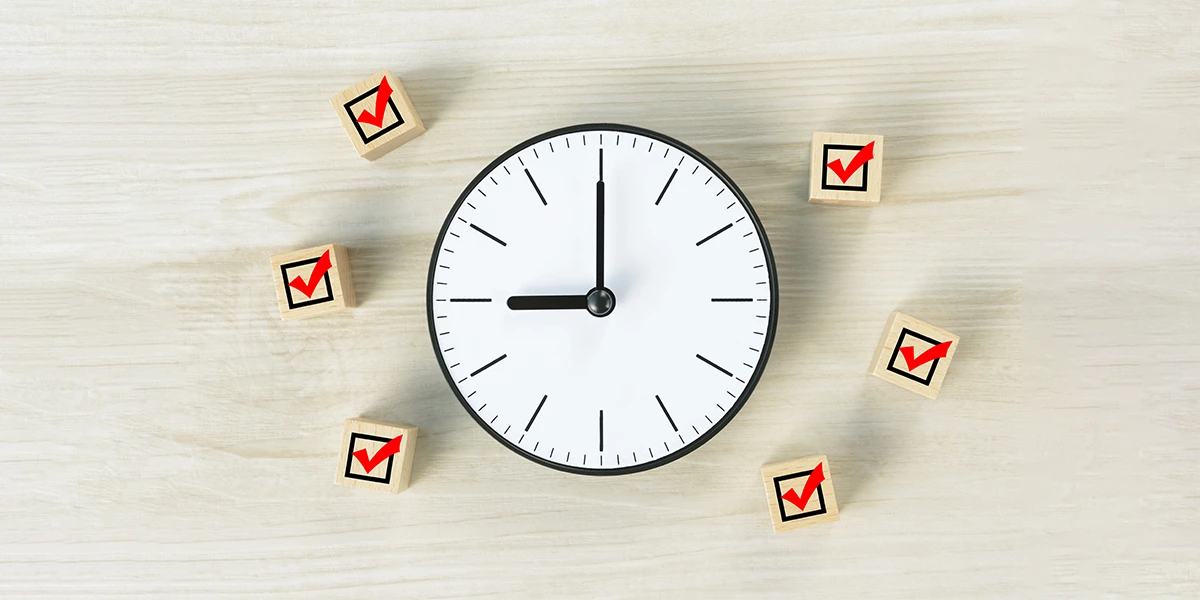 Brand Registry, in my opinion, is becoming a "must-have" for Amazon sellers due to all of the advanced analytics and advertising options that come with it. In the past, some sellers would wait months and months to achieve Amazon Brand Registry because they had to wait for a US trademark.
I'm going to show you how I used Helium 10 to get it in only 10 days!
What is Brand Registry?
First of all, what is Brand Registry? Here is the description from Amazon:
About Amazon Brand Registry
Amazon Brand Registry gives you access to tools that enable you to more accurately represent your brand, find and report violations, and share information that can help us proactively prevent infringement.
Brand Registry also helps you protect your intellectual property and create an accurate and trusted experience for customers on Amazon.
To know more about Amazon Brand Registry, its benefits, and eligibility requirements, visit the Brand Registry website.
What are the Benefits Of Brand Registry?
Brand Analytics – Amazon Search Terms
This is one of my favorite advantages. With Brand Analytics for search terms, you can see a list of the most searched terms on Amazon, in order. (Search Frequency Rank)
In addition, I can see which were the top three ASINs clicked on that resulted from the search of the keyword. The next thing I can see is the percentage of conversions (sales) those top three ASINs got compared to the other products that come up on the search.
This is a great tool to combine with your Helium 10 Cerebro keyword research strategies while digging into keywords and competition. You can also look back historically. For example, if I wanted to know the top keywords containing the word "coffin" for a specific month and year, I can see those results within seconds!
Brand Analytics – Other Charts and Data Points
There are a lot more data points that Amazon gives you visibility on other than Search Terms. For example, there is Repeat Purchase Behavior, where you can see how many repeat vs. unique customers are buying your products. As you can see here for the Coffin Shelf and Egg Tray, it doesn't seem like people are coming back and ordering again, which is expected. If we had a consumable product such as a supplement (collagen peptides anyone?), we would see numbers that had several repeat purchases.
Market Basket Analysis is defined by Amazon as "Identifying cross-selling and bundling opportunities by gaining insight on products that are being purchased together by your customers."
Interestingly enough, Black Box Product Targeting by Helium 10 will show you a lot more products that have been Frequently bought together with your item, but this is still valuable here in Brand Analytics.
Item Comparison and Alternate Purchase Behavior is another section of Brand Analytics.
Amazon defines this as a way to:
"Improve your competitive intelligence by gaining insight on products most frequently viewed together with yours in addition to customers' final choice after viewing your product."
So, if you want to know where people browse after seeing your product, or even more important, which product they end up buying, this is a great insight. You might find that your competitors have some secret sauce in their images or copy that you just don't have. Be on the lookout for products that have a high percentage. As you can see for the Project X items, most are under 1-2%, so that is good.
Demographics in Brand Analytics is SUPER interesting because you can dig into and understand your customer avatar. What's the average age? Average Income? Gender? Marital Status? Find all this information here in the demographics section, and it might give you ideas on how to fine-tune your listing, or perhaps run Facebook or off-Amazon marketing campaigns targeting your main demographic.
Predictability perhaps, the 25-34-year-old age group is the one most interested in our Project X Coffin Shelf.
Access to Amazon Attribution
This is another great benefit. Only brand-registered sellers can have access to Amazon Attribution. What is that? Amazon defines it as "an analytics and measurement console that helps brands track their advertising performance across multiple channels. Now you can discover how your non-Amazon digital marketing tactics are helping drive sales on Amazon."
We could write two whole blogs on Amazon Attribution (and we will!) so I won't go too deep into it just yet.
Access to Advanced PPC Types
If you do not have Brand Registry, you will be limited to sponsored product campaigns in Seller Central. However, having Brand Registry opens up a new world of PPC for you.
Sponsored Brand ads (formerly known as Headline Ads) will give you a prime real estate banner at the top of search results. Sponsored Display ads, previously only available to Vendors on Amazon, will put your product in various places including right underneath your competitor's buy box or bullet points!
Sponsored Video In Search ads are all the rage now, and some sellers are getting tons of sales at a low ACOS for this type of advertising that is exclusive to Brand Registered sellers.
Other forms of advertising and promotion that you can do as a brand registered seller are Amazon DSP, Amazon Live, Audio Ads, Amazon Posts, and more!
Access to A+ Listing Creation
The standard Amazon description in a listing is one of the most boring parts of a listing since you cannot have pictures there nor much HTML even. However, with the A+ Content Manager, you can create graphically rich descriptions that will help improve conversions!
I could go on and on and on with even more benefits that only those with Brand Registry get. I haven't even started talking about how it gives you protections in some cases against hijackers and other malicious people out there, but I think my point has been well made: YOU NEED BRAND REGISTRY.
So the question is…
How Can I Get Brand Registry?
If you already have a registered trademark, you can apply straight away here.
Amazon on October 7, just released some new requirements for application. Here is their message.
"If you are a brand owner, you will need to provide at least one image that shows your brand name, logo or other identifying mark on a product and/or packaging. You will also need to provide at least one ASIN for each product category in which the brand is sold. This will help Brand Registry better identify the brand being enrolled. For brands not sold on Amazon, there will be an option to self-report product categories instead of providing an ASIN."
The key component of the process is having a trademark. In the past, many sellers selling in Amazon USA thought they could only get Brand Registry with a US trademark, which takes months and months to be fully registered. That is no longer the case.
If you want to use Amazon's "IP Accelerator" program, you can choose an Amazon-partnered law firm to process your trademark. If you do it this way, you can get Brand Registry in about two weeks.
The drawback here is that technically, you do not have the full protection of a trademarked brand since your brand is only in process… it's not registered yet. However, Amazon will at least give you access to the Brand Registry tools and advertising.
In the Helium 10 Facebook Member Group, there were some posts floating around a month ago about a back door Amazon page that some found where you could submit your trademark from India or from the USA that was only in process (not registered yet), and also get on this waiting list to have Brand Registry.
In this case, it was similar to an IP accelerator, but without having to use one of Amazon's partner law firms. You would pay a lot less to register your own brand and then skip the middleman. However, this "back door" does not work for everyone. I tried it three times and was denied all three times with Amazon saying that this service is not available to all. It's especially hard to get if you already have one brand registered brand.
How Did I Get Brand Registry in 10 Days?
Now we get to the juicy part. I got a fully registered trademark, AND brand registry in only 10 days, and I DIDN'T use IP accelerator, nor that backdoor that others were using.
I used the Helium 10 company: Sellertrademarks.com
On September 1, I submitted to them the required images and information and paid for an expedited service to get a trademark in Germany (it's much faster to get a trademark there than the USA).
Only NINE days after I submitted it, I got this email back from them:
I immediately went to brandregistry.amazon.com and applied for the new brand. There are many countries that they accept trademarks from, so I picked Germany.
Now, unfortunately in this next step, I chose the WRONG one. I chose the word mark, thinking I was registering the brand.
Thus, shortly after I had applied, they got right back to me saying that I'm an idiot and screwed up.
So I resubmitted it right away, this time properly choosing the Design Mark. Less than 12 hours later they replied with the next step in the process.
So, I went back to Sellertrademarks.com and asked them if they got the code. Unfortunately, I was asleep from 3:30 AM until the morning, so there was another delay of about 7 hours, but at 10:40 AM the next morning, I submitted to them the codes.
TWENTY minutes later, BOOM goes the dynamite! I had Brand Registry!
So even with the slight delays due to my mistakes, I had Brand Registry in only 10 days from the time I started. It's not always this fast. Sometimes Amazon delays things. Another one I did the same exact way, a few days later, took Amazon about three weeks to confirm. Still much better than waiting six months for a USA trademark in my opinion.
If you are a Serious Seller, then you probably should have Brand Registry. Take the first step forward by securing your trademark from sellertrademarks.com today, and tell them Bradley said to take good care of you!
Frequently Asked Question
Everything for your business on Amazon.
Find out more about our products by signing up or speaking with one of our
Customer Success representatives today. With us in your corner, you can enjoy
more sales and increased engagement from your Amazon business.
Chat with a Support Specialist