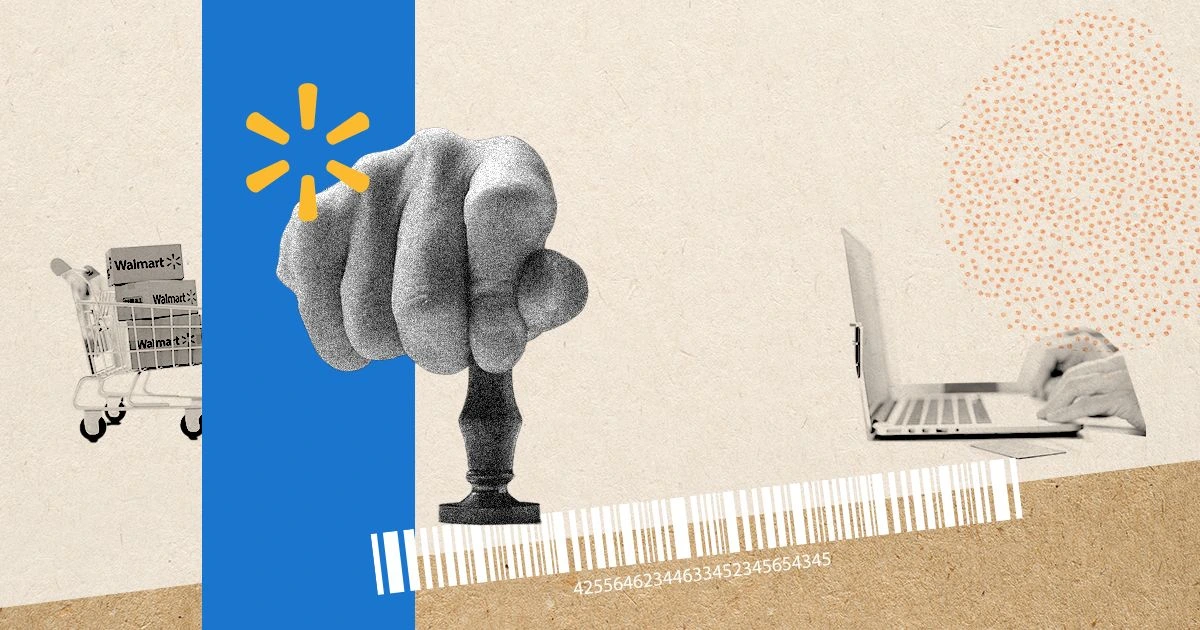 Posted on: July 14, 2021, By: Carrie Miller
How to Apply and Get Approved to Sell on Walmart.com
Are you an Amazon seller? If so, you might be perfectly positioned to take advantage of another huge marketplace, Walmart.com!
The Walmart.com marketplace has been historically cautious about who they allow to sell on their platform. Their difficult application process and strict requirements have been a roadblock for many e-commerce sellers. This has prevented a large number of sellers from taking advantage of a great opportunity. 
However, if you are an established Amazon seller, expanding to Walmart.com is now easier than it has ever been. Being an established e-commerce seller will give you an advantage with your Walmart.com acceptance process because it proves that you have all of the qualifications necessary to sell to Walmart customers as well. Keep reading for guidance on how to apply and get accepted as a seller on Walmart.com.  
Apply to Sell on Walmart.com
Applying to become a seller on Walmart.com only takes a few minutes. Here are the items that you need to have ready for your seller application:
1. US Business Tax Id. (SSN not accepted)
2. W9 or W8 and EIN Verification Letter from the Department of Treasury that verifies your US business address or place of physical operations. (You will need to attach this as a PDF)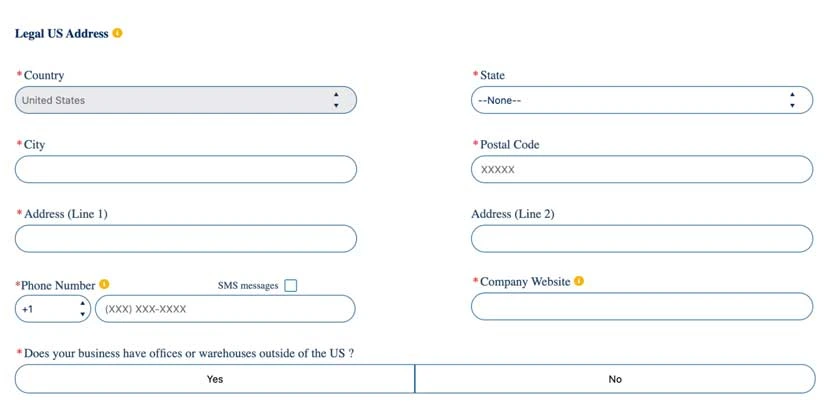 3. United States business address or place of physical operations.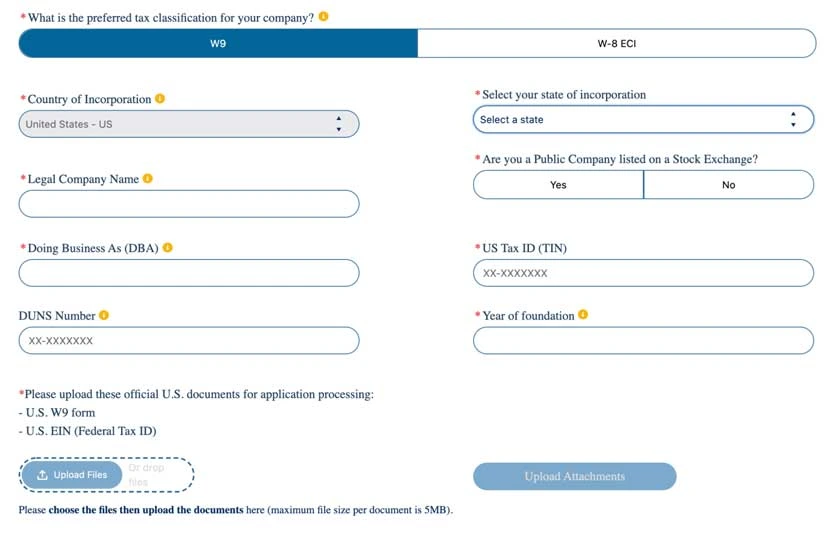 4. Primary product categories, catalog size, and related information (e.g. total number of SKUs you will be selling on Walmart.com, monthly revenue, used vs refurbished, etc.)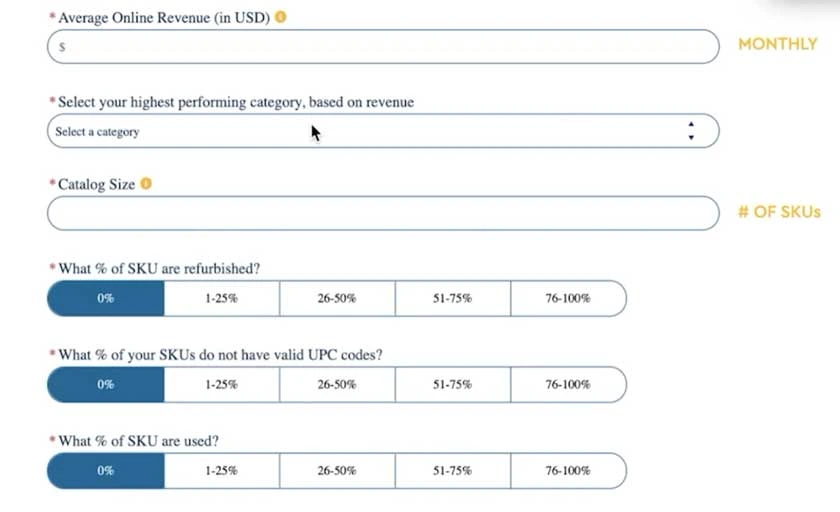 5. A list of marketplaces where you currently sell, along with direct links to your products and stores.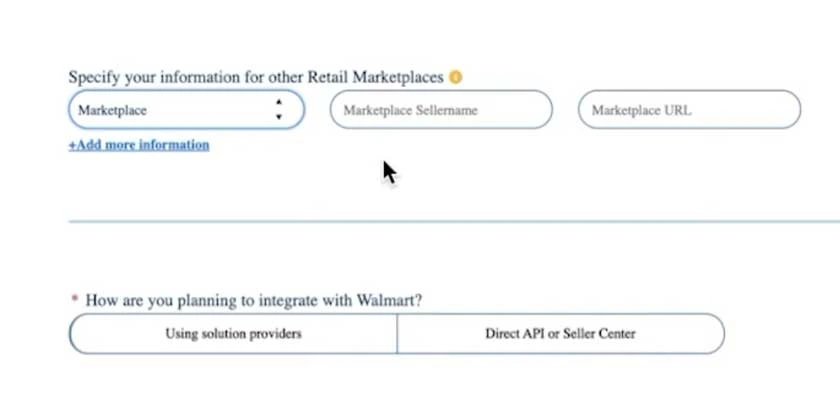 6. An explanation of why you are a good fit for the Walmart.com Marketplace.

You must completely fill in every line and upload all required documents before being allowed to go to the next step in the application. That's why you will want to make sure that you have everything ready before you get started because you can't skip ahead or save it as a draft. 
Once you submit your application, the verification process normally takes only a few weeks. To check your application status after you have applied, you can go here and fill out your info to get an update.
You will get an immediate response regarding the status of your application. You can check it as many times as you would like to while you are waiting to hear back from Walmart.com. When you are approved, you will receive an email, so constantly checking on your status is not absolutely necessary. 
Requirements to Sell on Walmart.com 
The Walmart.com marketplace wants all customers to receive a quality, positive experience each time they shop on the site. The best way for Walmart.com to ensure that all customers receive the highest quality customer service is to only approve established e-commerce sellers with verifiable performance metrics on marketplaces like Amazon and eBay, that prove that they are already a first-class seller.
According to the guidelines outlined on Wamart.com Seller Center, Walmart.com looks for reputable sellers and brands that provide the following:
First-Class Customer Service: Walmart will look at seller performance ratings and reviews, as well as individual product reviews on other marketplaces such as Amazon, Ebay, and Shopify, to assess whether or not your brand is a good fit for their platform. Before you apply, make sure that your reviews are top notch and you have proven that you prioritize customer service. 
A Unique Product Assortment: Walmart simply looks for brands that offer a unique product assortment for their customers. Bottom line? You need to offer products that Walmart wants to sell. They do not want to see clones of all of the same products, so make sure your products stand out.
Competitive Pricing: Walmart has always made it a priority to give their customers the best pricing possible for products, so they want to partner with brands that will also provide competitive pricing. 
Fast and Reliable Fulfillment: Efficient shipping practices go hand in hand with providing a first class customer service experience. Customers today want fast and reliable shipping and Walmart in turn wants to make sure that you'll be able to meet customer expectations and demands. If you don't have fast and reliable shipping options, you can partner with companies like Deliverr.com to get your shipping logistics all squared away. Make sure that you meet this requirement before applying. 
In general, Amazon sellers are already aware of the importance of this level of customer service and meet these qualifications. That makes it much easier to get accepted to sell on Walmart.com. 
What Happens if I Don't Hear Back from Walmart.com?
In some rare cases, you might not hear back from Walmart.com for a few weeks or even months about your application. For example, if Walmart.com rejects a seller on a first application, they may not respond to a second application. When you reapply after being rejected, your application status is marked as a duplicate in the system and you will not get a response. 
If this happens to you, go to sellerhelp.walmart.com, click "support" then click "Password or Other Access Issue" then click "other access issue." At this point, you can open a ticket via email.
Once you open up your ticket, you will want to give as much detailed information about your issue so that support can best assist you. Be very clear on what you are trying to accomplish and provide as much specific information that would allow support to connect your current application to any past applications. In your message, you will want to give your name, business name, address, and clearly explain the specific goal of your communication with them. 
Let them know that you applied in the past and were rejected, but have fulfilled all requirements and want to make sure that your new application is reviewed. The more information you can provide them, the better chance you will have of getting your application to the proper department to review your eligibility to sell on Walmart.com.
Can International Sellers Apply to Sell on Walmart.com?
Currently (with one exception), international sellers are not being accepted on Walmart.com. The only way an international seller can become a seller on Walmart.com is if they are a multinational seller. What this means to walmart.com is that the business has a physical entity in the U.S., from which they are able to provide customer service, shipping, and return services to customers. The business must also have a W9 form and pay taxes in the United States. 
Conclusion
If you are a current Amazon seller that meets all of the above criteria, now is the best time to start selling on Walmart.com because there is so much opportunity. So, if you're ready to expand your business and you have a base in the U.S., Walmart.com should be on your roadmap to expansion.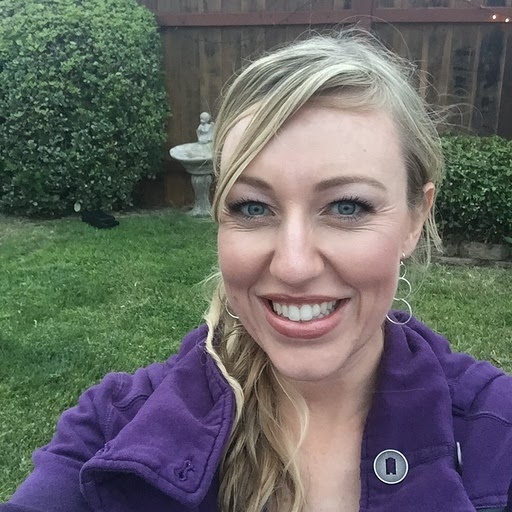 Latest posts by Carrie Miller
(see all)