Selling on Amazon vs. eBay: Which is Better?
Want to know what it is like selling on Amazon or eBay? Check out our dedicated post that compares both e-commerce platforms!
Updated on: October 7, 2022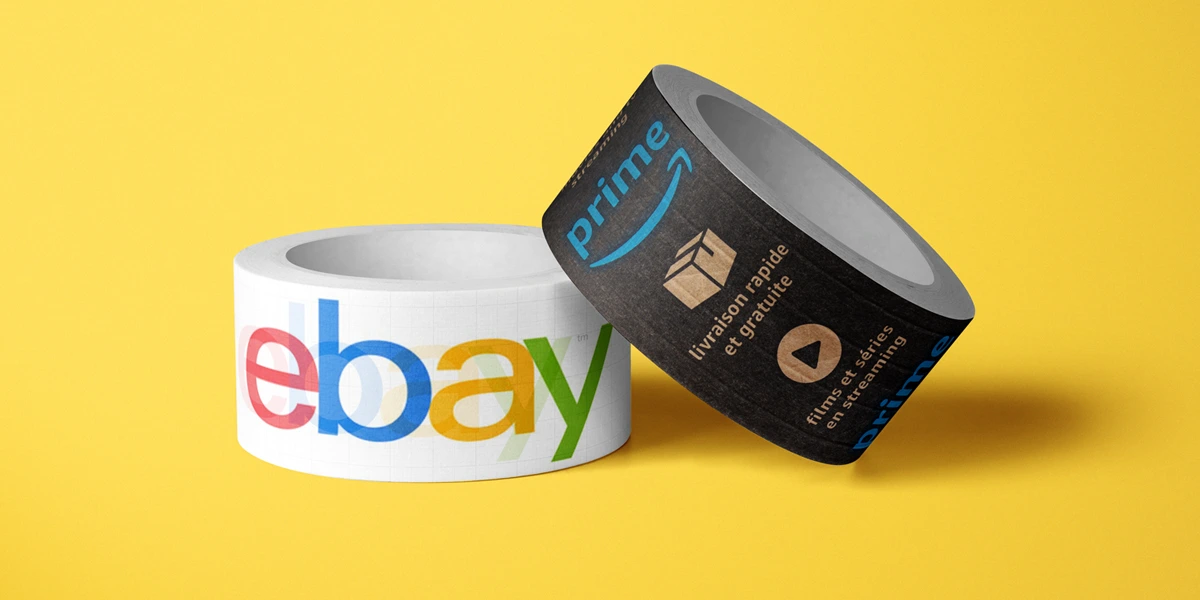 Already selling on Amazon? You should consider eBay too.
If you're already seeing some success on Amazon, it might be time to branch out: eBay is an important marketplace in the online shopping world. Arguably the original eCommerce marketplace, eBay's selling power isn't to be underestimated!
Some useful eBay stats to know
As of mid-2020, eBay's total sales revenue was $10.71 billion
In 2019 there were 182 million eBay users worldwide – that's a 4% increase since 2018.
eBay continues to improve the buying and selling experience, such as simplified buyer return processes
The US is eBay's main market
70% of eBay traffic is based in the US, followed by China, Canada, Russia, and the UK
The eBay mobile app has over 476 million downloads, with 66 million users per month
The eBay mobile app is the 3rd most used mobile shopping app in the US, behind only Amazon and Walmart
"Electronics and accessories" is the top category sold on eBay, followed by "clothing and accessories."
79% of sales are from fixed price (Buy it Now) listings instead of auctions
61% of buyers are 35 and older
Notable differences between Amazon or eBay
Amazon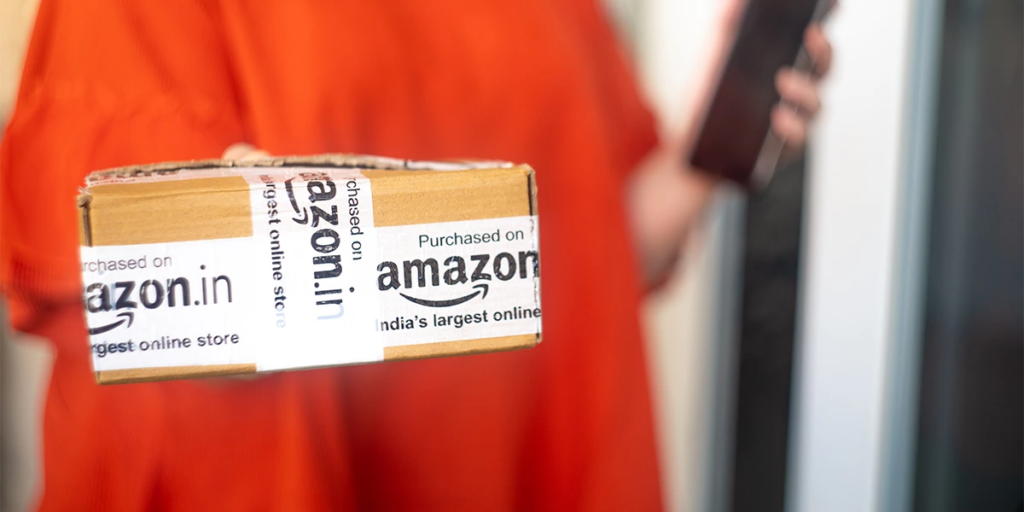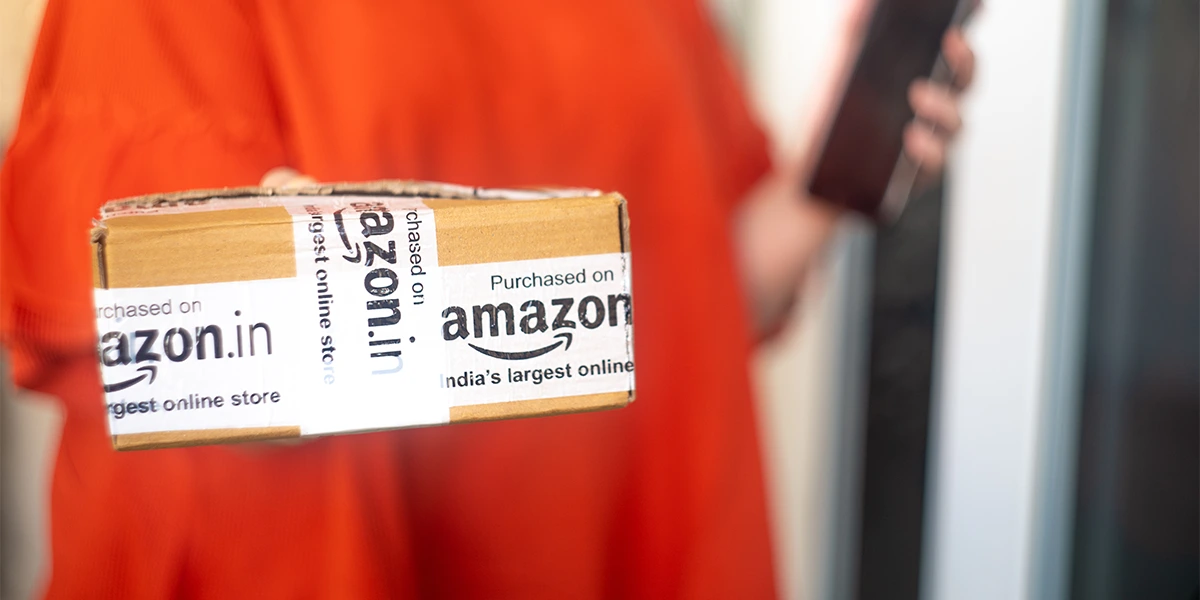 Formal catalog
Amazon has a much more formal catalog compared to eBay. Now, as sellers, we know just how chaotic behind the scenes can be, but Amazon IS a true catalog (though those of you with an MLIS degree might say otherwise) – hence the systems of FNSKUs and ASINs. In some ways, this makes it easier for sellers to sort inventory, or for arbitrage sellers to quickly upload their finds to already established listings.
Official online store feel
Amazon's front page looks and feels like a marketplace. Customers open the page and are shown "blocks" of deals/offers, trending products, products by category, and so on, mostly visually. It feels like a proper online store. A streamlined, user-friendly GUI has been one of Amazon's main strengths.
Streamlined buyer-focused experience
As every Amazon seller knows, Amazon favors the buyer over the seller. This naturally creates a shopping experience buyers love – they get the benefit of convenience (like easy returns and refunds) arguably at the expense of sellers. But hey, you have to adapt to the existing system to thrive.
Reliable fulfillment model
As most private label sellers know, the FBA model is typically reliable, and most favored by customers since fast "free" shipping is a main draw for them. Sellers opting for the FBA route don't need to bother with picking, packing, and shipping their own orders, which frees up time to allow them to focus on
Highly-competitive PPC
Amazon PPC is a bidding war, and often cuts into a significant part of your total profits, most commonly 20% and up. Most sellers accept that this is simply the cost of doing business on Amazon.
You also manage multiple ad campaigns and portfolios with detailed metrics to review.
Beholden to Amazon's strict policies
There's a reason Amazon offers such a great buyer experience; they have sellers on a tight leash. The returns process, for example, is extremely strict and is virtually always to the advantage of the buyer.
By the way, there's a useful "resell Amazon returns" strategy below.
eBay
"Garage sale" feel
Rather than an internal catalog with items registered by UPC and sorted into SKUs, eBay listings are created entirely by their sellers without registering them into a catalog. That means ten different people could be selling the same arbitrage product, but the listings aren't consolidated into one as with Amazon listing multiple FBM sellers under one ASIN.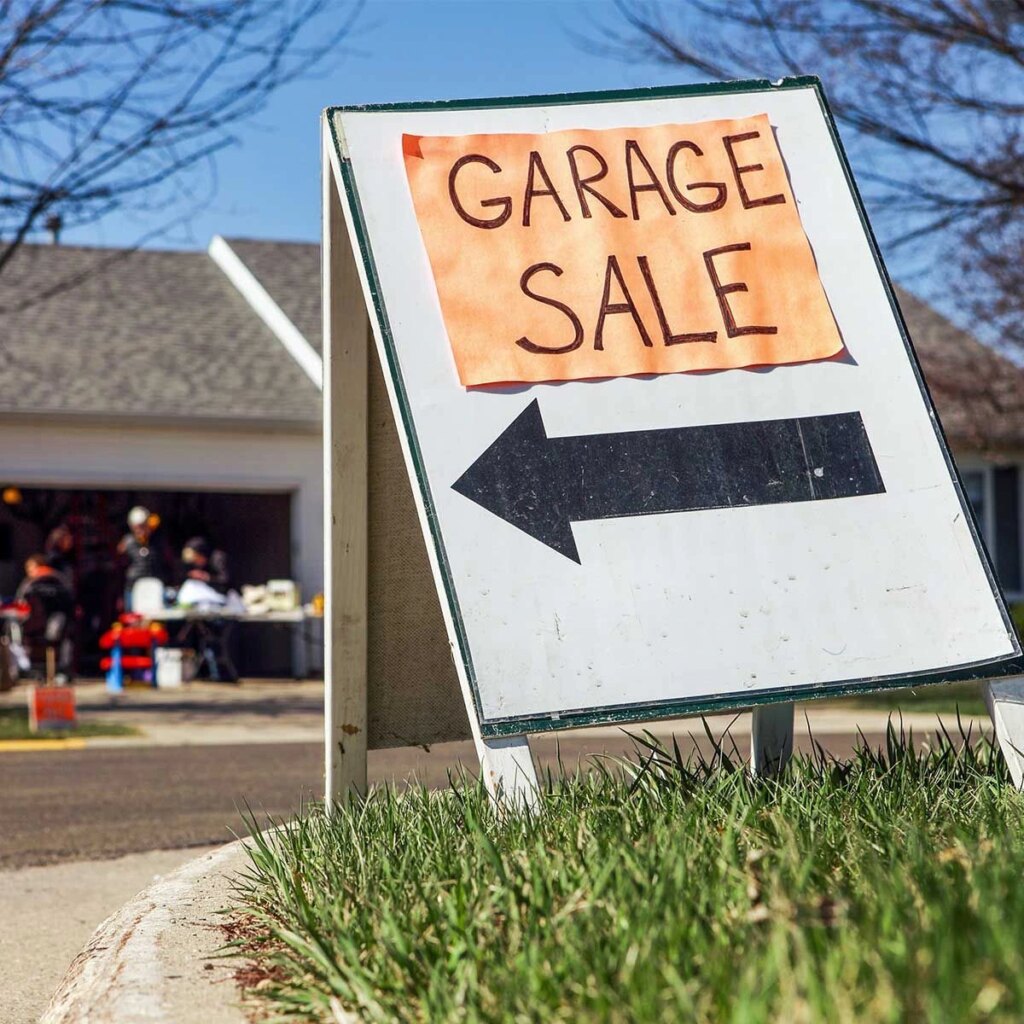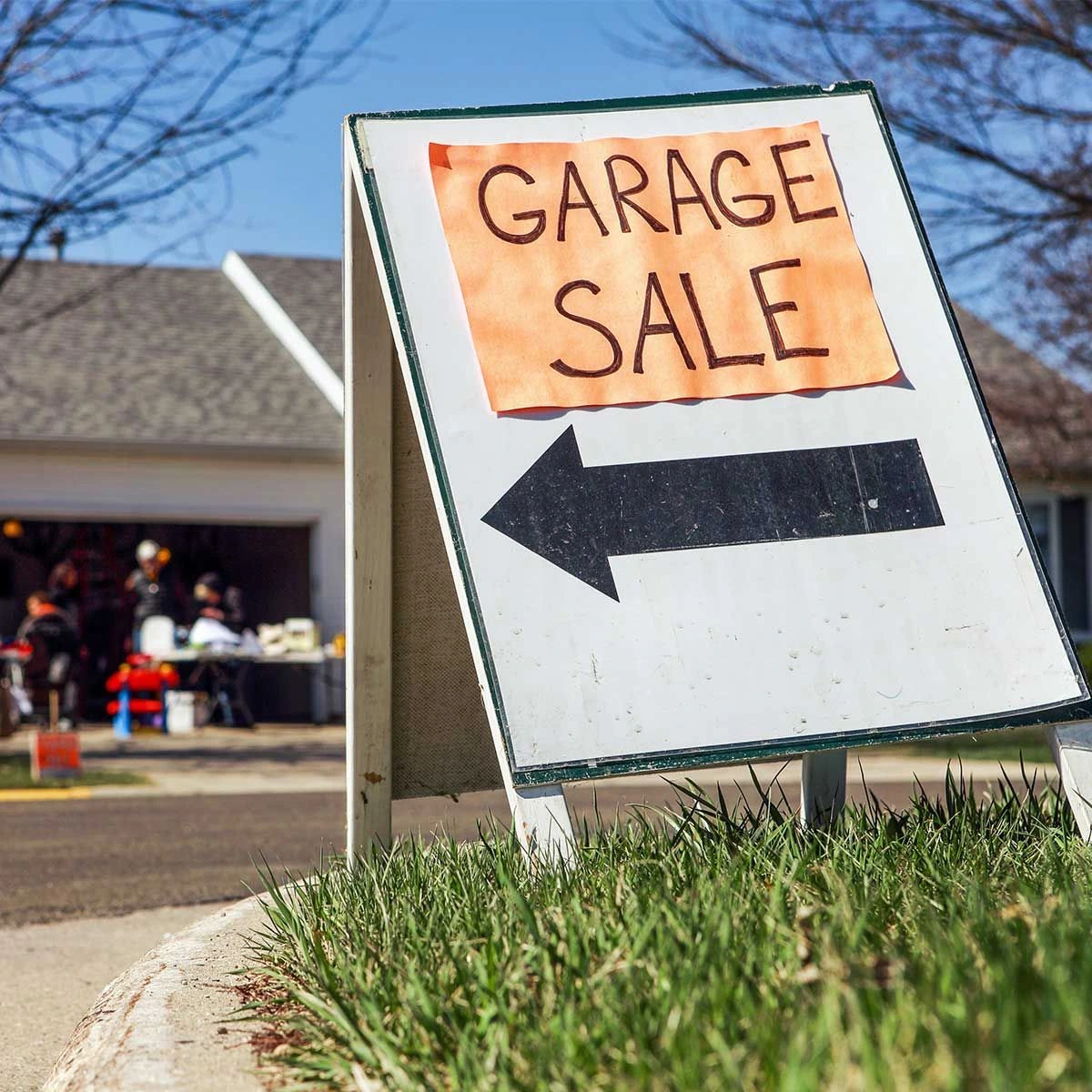 Thus eBay is more of a garage sale setup, with individuals listing whatever they want, how ever they want.
I mean, look at the random mess of stuff I'm selling!
Great for arbitrage sellers and one-off items
For the above reason, eBay is perfect for arbitrage sellers, or sellers trying to sell unique items. As an arbitrage seller, you can show your own photos of the item and write your own description instead of having to rely on whatever the existing catalog description is, as you have to do on Amazon. For some sellers, they will find this to be one of the reasons eBay is better than Amazon.
This is especially useful for people selling used items, since you can individually describe any damage/flaws/unique characteristics of the product.
Total control over your individual listings
Again, rather than having to fight over the Buy Box with other sellers selling the same item, you get your own listing, and total control over the content you put in it.
This means you can beat your competition with more optimized titles or descriptions, keywords, images, and so forth. With this "free-for-all" format, it also means you can also get a leg up by formatting a nice looking listing (aka automatic EBC for you!).
This is a huge plus because, frankly, a lot of eBay listings still look like they were made in Geocities from the 90s.
THE destination for unique items such as collectibles, historical pieces, and fine art
Rare Pokémon or baseball cards? Beanie babies in acrylic cases? Ancient Roman coins? Retired museum pieces?
eBay is a collector's paradise. Instead of putting your collectibles on Amazon where you might get hidden under another seller (or where people just really aren't looking for unique high-priced items), put them on eBay.
Again this also benefits from the ability to explain individual pieces. Amazon's format is not ideal for collectibles because of the strict catalog structure and sellers' lack of true control over listings.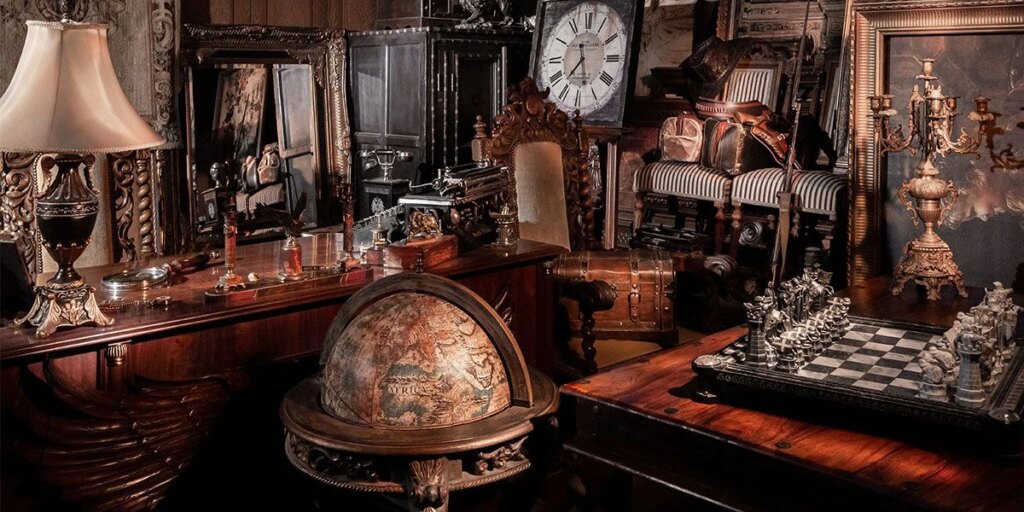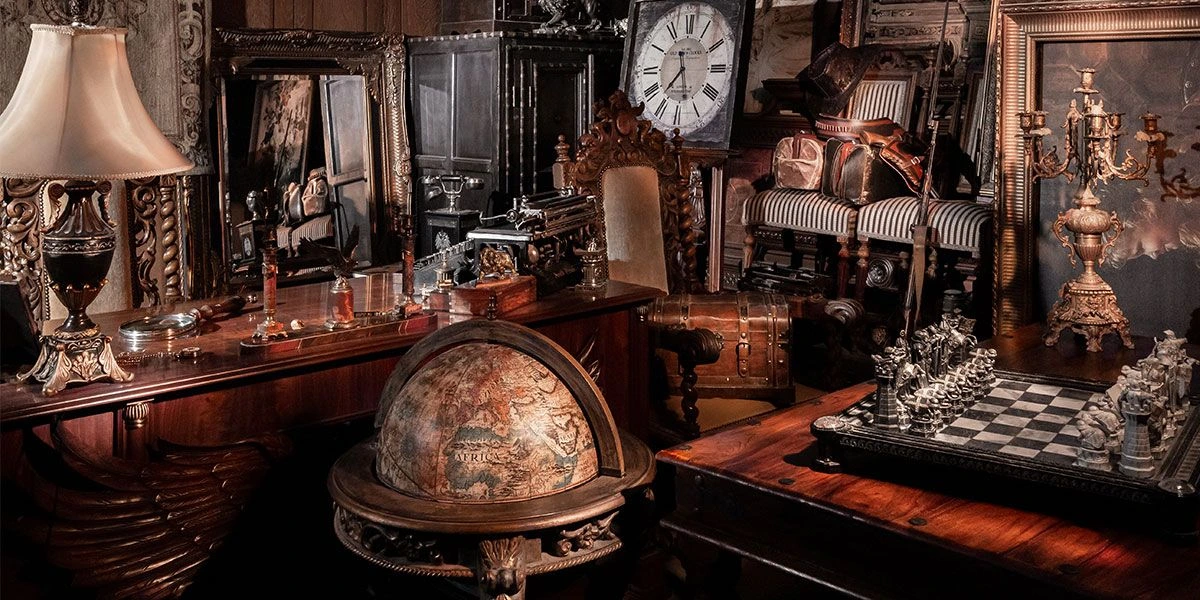 Sponsored ads have a different structure from Amazon PPC
To boost your listings on eBay and gain higher visibility, you can pay a small fee per listing. Unlike Amazon where the PPC game is a cutthroat bidding war for the best keywords, on eBay you choose how much to spend per listing, and then boost visibility in the search results.
These sponsored ads show up towards the top, and more frequently/periodically throughout search results.
They can also show up as a banner at the top of search result pages, much like Amazon banner ads can.
More on eBay ads below.
Sellers can set their own policies
eBay sellers have more control over their selling policies. You can set your own return policy for example, or outright prohibit customer returns. You can also set your own handling time in business days, so that you're not expected to ship out the same day. Generally, you just have to make sure your orders are delivered by the somewhat-generous estimated delivery date.
By the way, want a tip? Check out our podcast on these two 7-figure Amazon sellers who use eBay as a channel to sell their open-box or damaged Amazon returns.
(Start listening at the 15:10 mark to jump straight to that part).
What a smart way to recoup some of that cost!
No in-house fulfillment service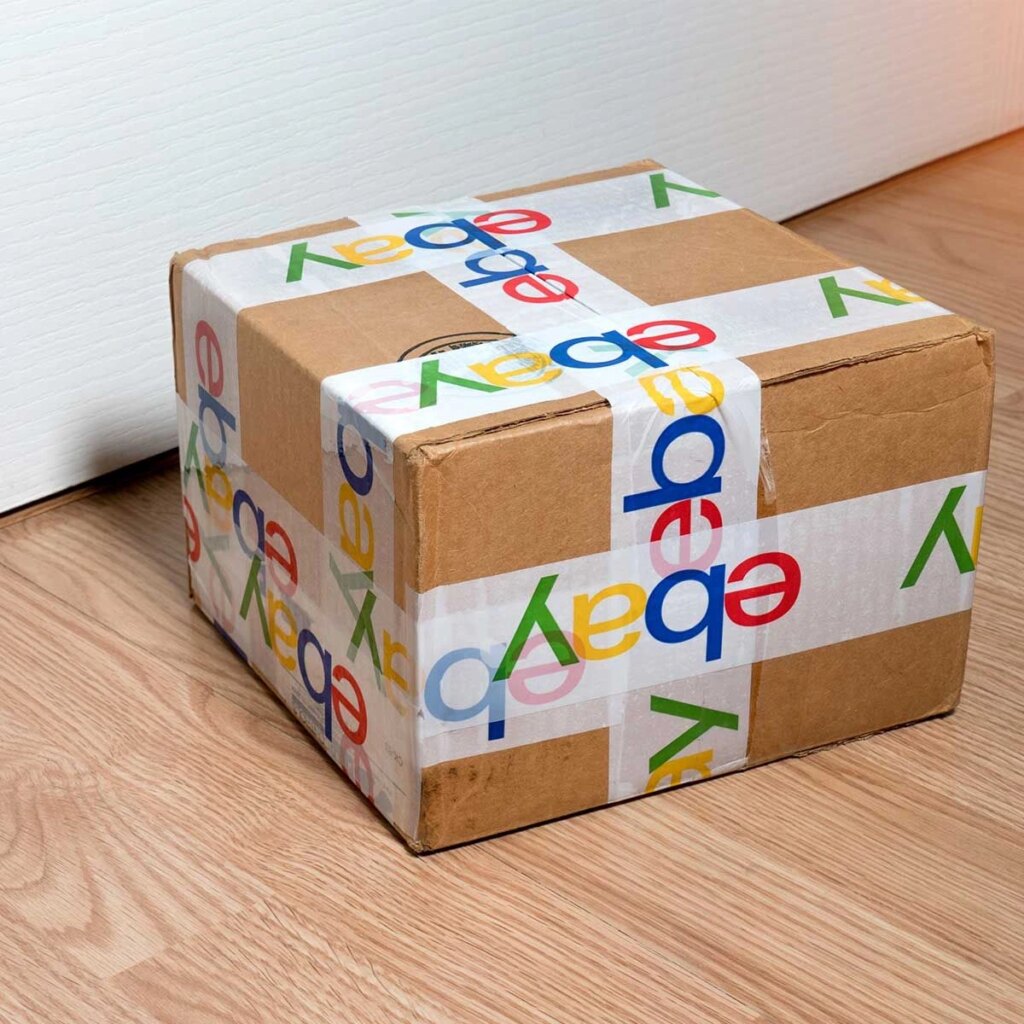 An extremely important difference between eBay vs Amazon is that eBay does NOT offer an in-house fulfillment service like Amazon does.
Back in 2019, eBay planned to introduce an in-house fulfillment service similar to Amazon, where eBay sellers could ship their inventory to eBay. However, it appears this strategy didn't fit into eBay's business model, as the plans for fulfillment service (called "Managed Delivery") were ended in early 2020.
The reality is they couldn't compete with Amazon's FBA service in terms of scale and speed. This does make sense, since, as we've mentioned, eBay is just not the same animal as Amazon.
Therefore, most eBay sellers who don't wish to fulfill orders themselves (in FBM fashion) often use 3PLs (third-party logistics) to handle the fulfillment/shipping side instead.
(Or college kids).
Fun fact: I worked for a small eBay business back in the nascent days of Amazon FBA. $10 and hour to pick, pack, and haul stuff to the post office was a dream job for a college kid in the late 2000s! The business' entire inventory was stored in her garage.
Ah, the good ol' days of the pre-Prime era.
Amazon vs eBay Selling Fees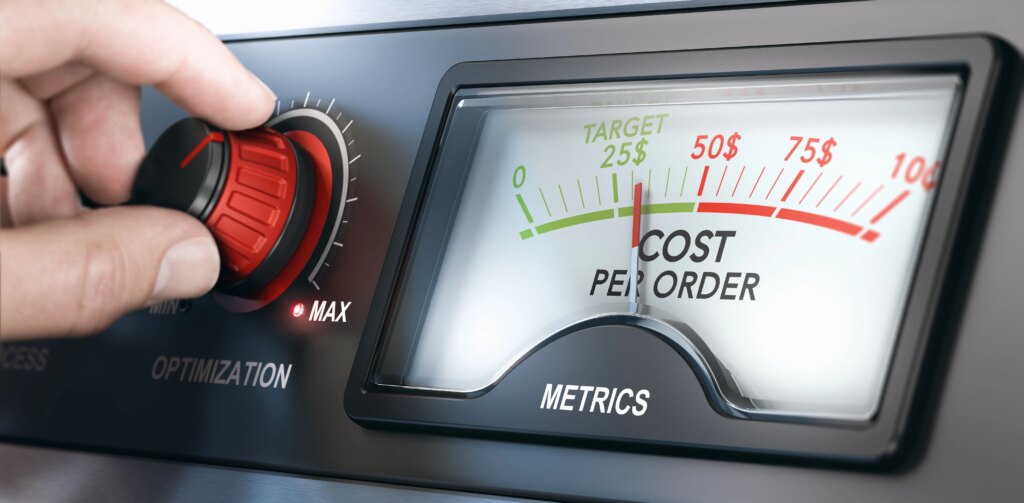 Amazon
Amazon fees are built into each sale
Amazon charges its FBA fees and referral (commission) fees per sale, then removes that amount from your total sale and gives you the remainder of the profits.
For PPC, you owe that directly to Amazon, separately from sales (it isn't removed directly from your profits).
Monthly "membership" fee for professional sellers
Individual sellers aren't charged a monthly fee, but they're limited to 40 units sold per month.
Since most professional Amazon sellers are selling more than 40 units per month, they have professional seller accounts with a $39.99/month fee.
Amazon doesn't use Paypal
Amazon doesn't have Paypal as a payment method, likely because Paypal and eBay used to be the same company. Customers are limited to debit/credit cards and bank transfers as personal payment methods (aside from Amazon gift cards and its in-house store credit card).
Biweekly payout
One of the more frustrating aspects of Amazon is that you don't immediately receive your profits. Rather, much like a traditional paycheck, your profits are queued up and then paid in a lump sum every two weeks. This can cause some difficulties in cashflow for business expenses and inventory reordering.
By the way, Helium 10's Alta tool offers immediate payouts of your Amazon profits, among other financing solutions. Check out how it could benefit your business here.
eBay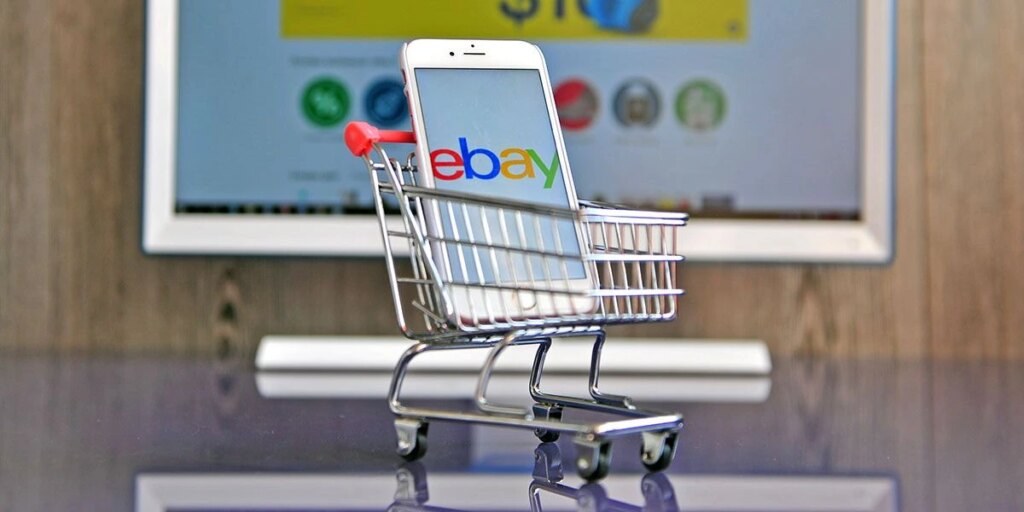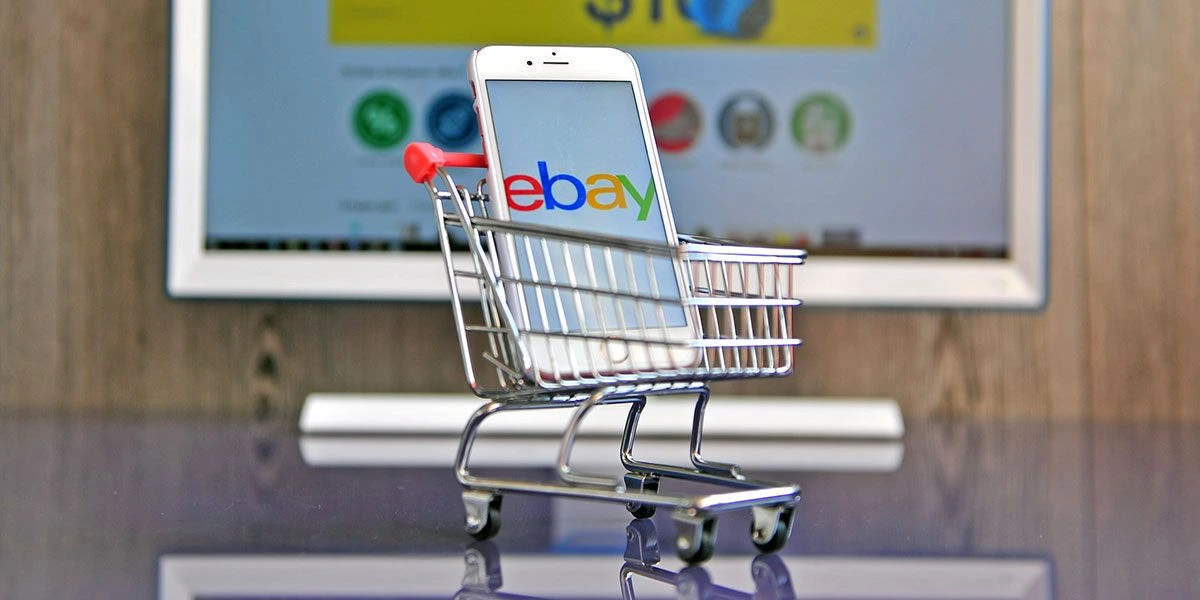 (At least) 200 free listings per month
eBay sellers enjoy posting 200 free listings per month. They still pay for commission fees after making a sale, but the initial 200 listings don't require a fee to post a listing.
Insertion fees charged after free listing quota is met
After surpassing the free listing quota, eBay sellers pay a per-listing fee to make the listing live. Insertion fees generally cost $0.35 per listing depending on category.
eBay charges fees separately from sale
Unlike where Amazon directly deducts its fees from your sale and then deposits the profits into your account, eBay calculates sales fees and then charges you for them later.
Immediate payout (usually)
Immediate payout is a huge benefit of selling on eBay.
Unless you're a new seller or have suspicious selling activity on your account, eBay typically pays you immediately when a sale is made. Purchase profits go directly to your linked Paypal account and the funds are available immediately.
If you fall under the new or suspicious categories above, Paypal typically places a hold on incoming funds. The funds typically become available after you add a tracking number to the order and the order shows delivered.
If the buyer's payment method shows pending, the funds may also be on hold until the payment clears.
eBay uses Paypal
Most customer payments will go through Paypal, even if the customer doesn't have a Paypal account. Customers purchase either through their Paypal account, or with a debit/credit card which is still processed through Paypal anyway. Other options include Apple Pay and Google Pay.
In the case of 'local pickup only,' listings, customers can pay upon pickup via an electronic payment.
Some categories also allow payment through bank transfer, checks, or money order. Money orders aren't recommended for paper trail purposes.
The ability to use Paypal as a payment method is a draw for customers, as the payment method is convenient, fast, and secure.
eBay did recently announce that they intend to optimize the payment experience – both for buyers and sellers – the new system will be named "Managed Payments." Paypal will still be a cornerstone, but neither buyers nor sellers will be required to have a Paypal account to purchase or sell.
Selling on eBay vs Amazon: Advertising/PPC Difference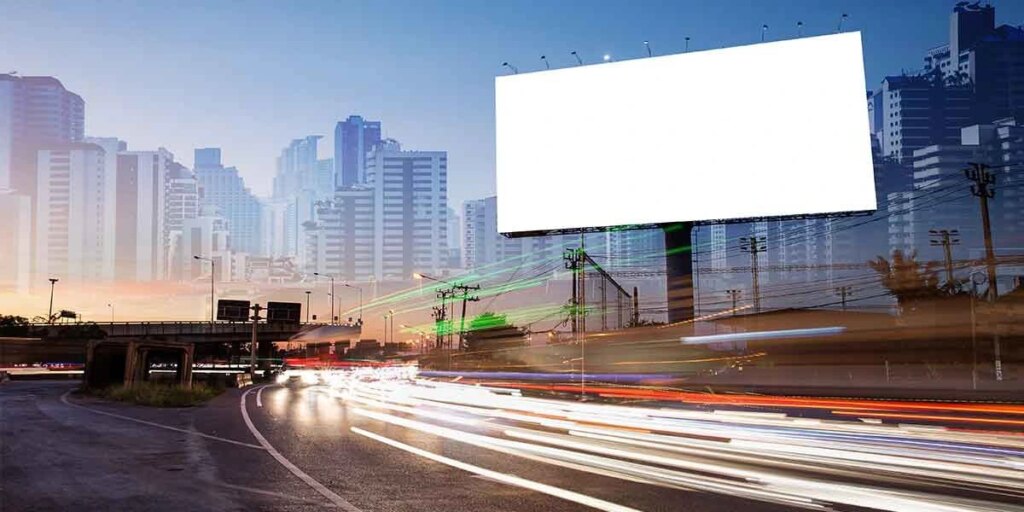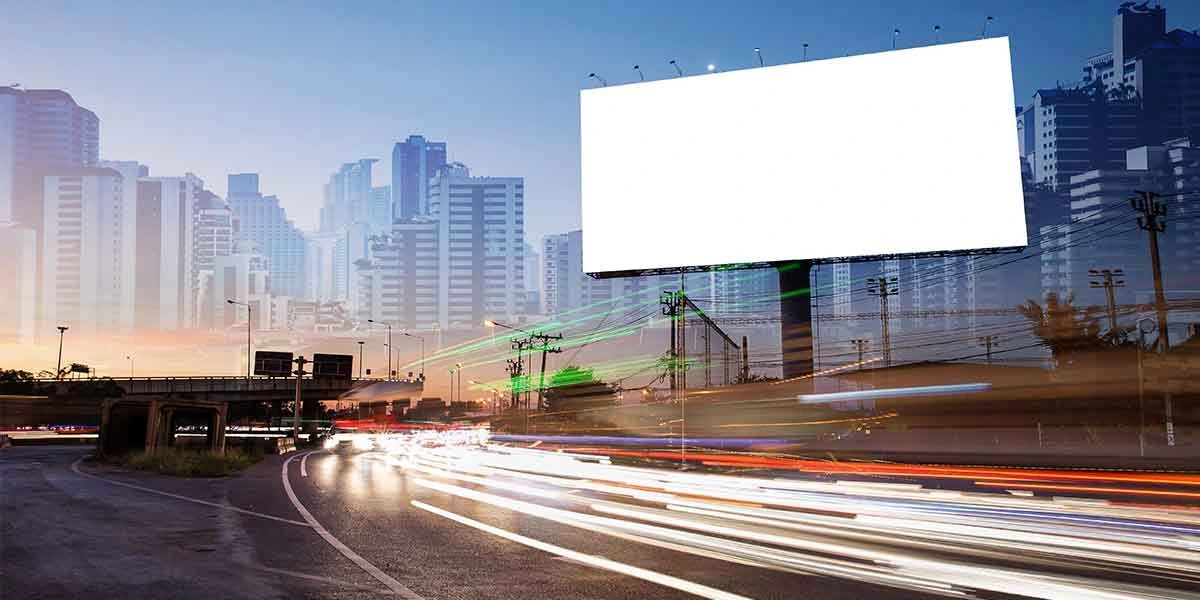 Amazon
Keyword bidding and campaign management
Amazon PPC is structured around bidding wars on your chosen keywords. You essentially fight with other sellers in your product space to rank higher on both short tail and long tail keywords, with the short tail ones typically being the most competitive (and therefore most costly).
As mentioned above, sellers typically expect to pay 20% and up of the total sales price.
The reality is, on Amazon, you really can't expect to succeed without using PPC. Think of it as a buy-in price, or part of the cost to do sales (on top of your referral and FBA fees, if you're using FBA).
You'll also sort your keyword bidding into one or multiple campaigns, with different keywords and parameters set for each campaign. There's an entire portal dedicated to managing your PPC campaigns, though our ADS tool can help with that.
eBay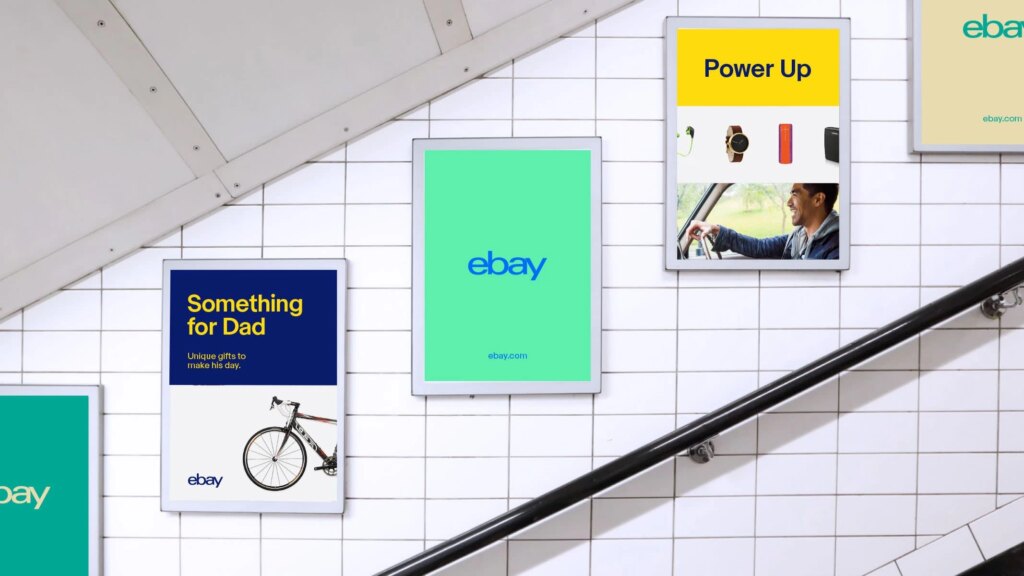 Ad structure
A key plus of sponsored ads is: you only pay the fee if your product sells – and only if the sale is within 30 days of when the buyer clicks on the promoted listing.
This is different from Amazon where you sometimes pay just for visibility, even without making a sale (which can possibly hurt your ranking, since Amazon will think your item isn't relevant to your keywords if you have a high proportion of impressions/clicks to few sales).
Sponsored ad fees
You choose the fee you pay for sponsored listings, which can be anywhere from 1%-20% of the item's final sales price (including shipping but not tax). eBay will recommend a fee percent based on how competitive the product space is, but it's up to you to decide your ad rate.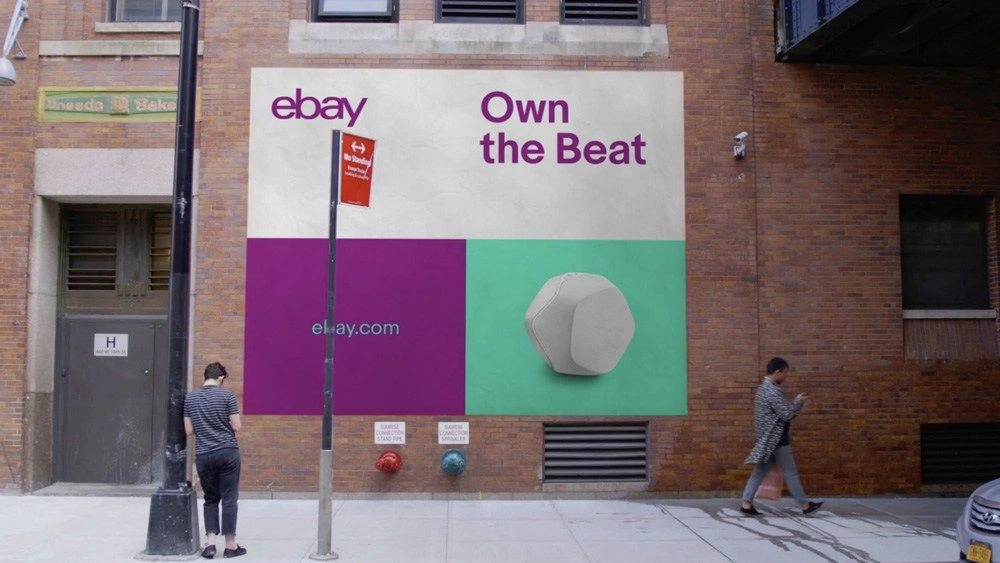 Combat eBay copycats
Imagine my surprise when I looked up our Project X coffin shelf and saw the exact same listing on eBay – only marked up like crazy.
I seriously doubted this seller could have somehow hijacked a semi truck carrying hundreds of coffin shelves en route to Amazon. Further research revealed that this seller was reselling our coffin shelf as a drop shipper. This means whenever a customer purchased through the eBay seller's listing, that seller would place an order on our Amazon listing and have the order shipped directly to the eBay customer.
Since the seller was buying their "inventory" at our retail value, they had to mark it up.
But why not make the sales directly ourselves and cut out the middleman?
So, if you aren't selling on eBay at the moment, you should check to see if any of your products (especially your top sellers) are being drop shipped on eBay. If they are, now's a good time to put those same items on eBay, since you'll be able to undercut the unscrupulous reseller.
Some final thoughts
Don't put all your eggs in one basket. Amazon might be your main focus at the moment, but many sellers eventually expand beyond Amazon to grow their business and generate multiple income streams.
So is Amazon better than eBay? Well, eBay is still a strong marketplace, and will continue to be so. It isn't Amazon, but that's the beauty of it; it doesn't need to be Amazon. It has its own audience and style of selling. Don't forget that eBay is older than Amazon, too!
Have you sold or do you currently sell on eBay? If so, share your experiences with us in the comments or on social media! If you want us to delve deeper into the eBay vs. Amazon debate, let us know that too.
Also, if you're interested in branching out elsewhere, check out why you might want to consider selling on Walmart too.
Good luck out there!
Frequently Asked Questions
Everything for your business on Amazon.
Find out more about our products by signing up or speaking with one of our
Customer Success representatives today. With us in your corner, you can enjoy
more sales and increased engagement from your Amazon business.
Chat with a Support Specialist