How to Resell on Amazon
Learn how to resell on Amazon with this comprehensive guide from Helium 10. This selling strategy can be a lucrative endeavor for many entrepreneurs.
Originally published on: March 29, 2022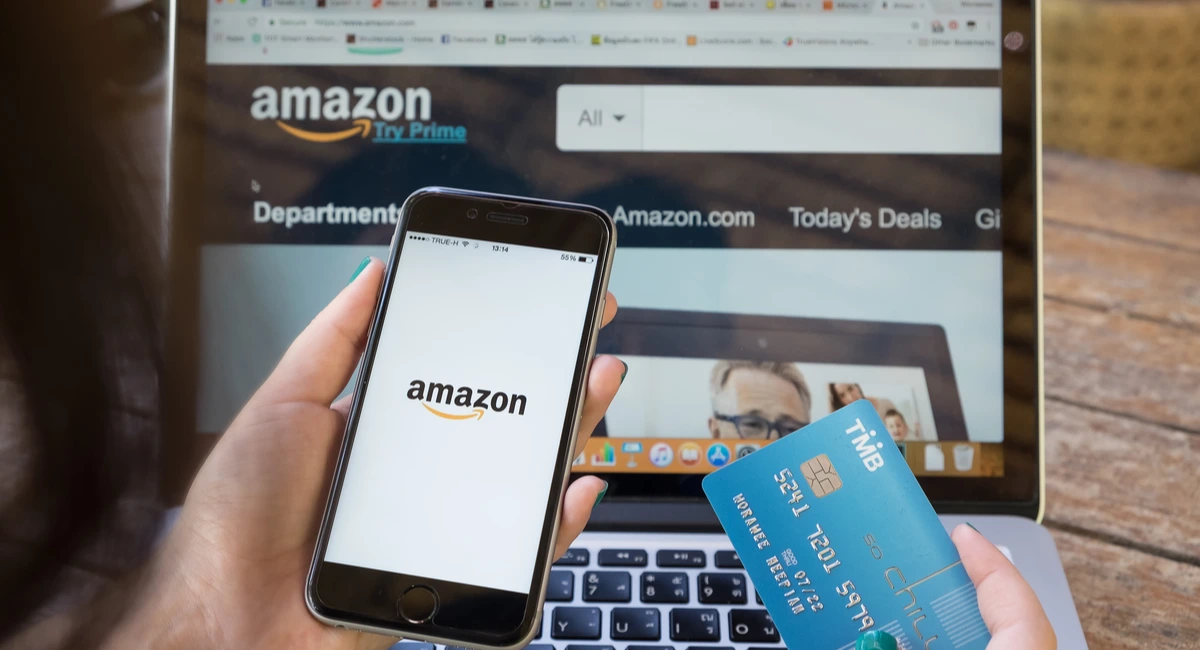 Learning how to resell on Amazon is a great way to make money, and many people find success using the e-commerce platform this way. With any money-generating endeavor though, it is best to do your research, set everything up correctly, and have a plan. By creating a strategy for your unique business, you can generate a profit. There are several steps involved when reselling on the retail giant, including determining the right items to sell, finding the proper manufacturer, and more.
While that is simple enough, you can gain a deeper understanding of the concepts above with our full guide explaining how to become an Amazon seller. On top of that, we are going to dive into the best ways to resell on the Amazon platform.
1. Determine What to Sell
Amazon is a prominent company, and its vast platform is used around the world. There are millions of Amazon buyers out there, and there are also numerous Amazon sellers. So, the competition is real and intense. 
Determining what to sell may sound easy, but you must conduct research and know the market. It also involves figuring out the specific quantity of items you need and the niche you want to target.
An excellent place to start is with your business plan. Think about what buying categories you are interested in as a seller. What is your demographic? What is your niche? What are you going to do to stand out from the competition? What are the trending products right now? What products are readily available through a wholesaler or a manufacturer for a reasonable price? These questions can help guide you in the right direction.
Helium 10 is also a resource reseller can leverage to identify the best products to sell. With our product research tool, you can find the most profitable products on the platform to meet the demand of your customers with ease. 
Another way to determine what to sell is by viewing Amazon's Best Seller list. Doing so will give you an idea of what is currently trending on the retail giant's platform.
These are just a handful of options to help you formulate a plan of attack for your resell business on Amazon.
2. Register and Become an Amazon Seller
To resell products on Amazon, you will have to register to become a seller. Amazon conveniently has a "Become an Amazon seller" page, so all you have to do is follow the directions closely and pay the ongoing monthly fee of $39.99.
3. Find a Quality Supplier
Once you know what you want to sell and set up your account, it is time to source your products. Working with a quality supplier is essential since they will be responsible for your final product. 
To find a reliable supplier or manufacturer, you may have to read customer reviews and conduct interviews to ensure you get top-quality items.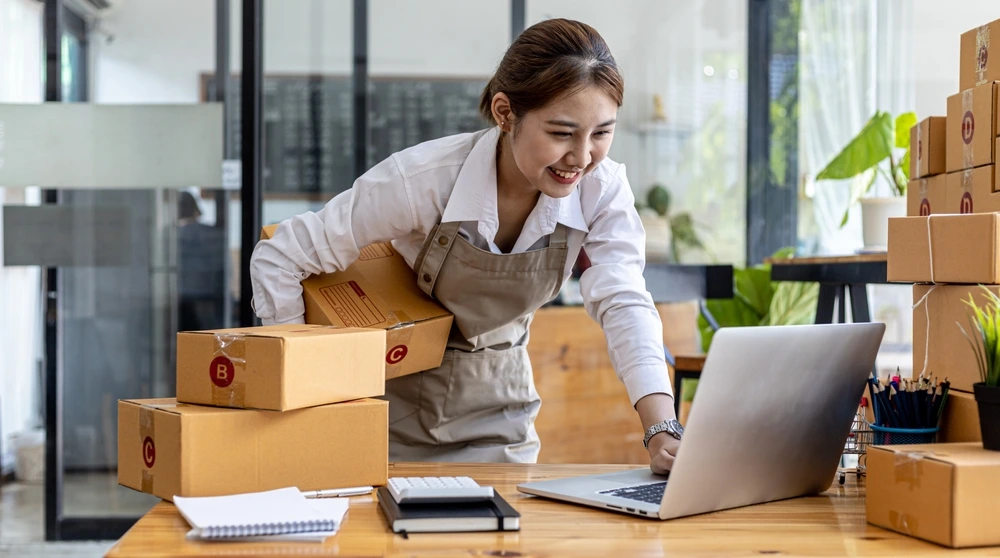 4. Create Your Listing
Everything you need to create a product listing is available via your Amazon seller account. To ensure your listings stand out, make sure to use our listing optimization tools.
Ways to Resell on Amazon
There are five main ways to buy and resell on Amazon:
Online arbitrage
Retail arbitrage
Wholesale reselling
Reselling manufacturer-made products
Reselling used products
Determining the correct method for you depends on your business approach, model, interests, and overall goals. There are some businesses that zoom in and focus on just one method and others that use multiple. However, the choice is ultimately yours as a business owner. Below, we will look over the five top ways to resell on Amazon to help you gain a better understanding of these methods and ensure you pick the right one for your company.
Online arbitrage
Online arbitrage means that you buy products online from a retailer with the intent to resell. Some examples of retailers include more prominent names like Walmart, but it can also involve smaller online stores or even individuals on platforms like eBay or Facebook Marketplace.
Items are purchased individually or in bulk online and then are turned around and resold at a higher price through Amazon.
To help you learn how to resell on Amazon with this method, you can look at our guide on powerful Amazon arbitrage tools.
Retail arbitrage 
Retail arbitrage is a larger catch-all for buying discounted products through a retailer. This can include purchasing from a retail store in person or online, marking up the price, and selling it on Amazon.
Many businesses who use this strategy seek out clearance, discounted, overstock, and even discontinued items.
To get deeper into this topic, check out our retail arbitrage guide.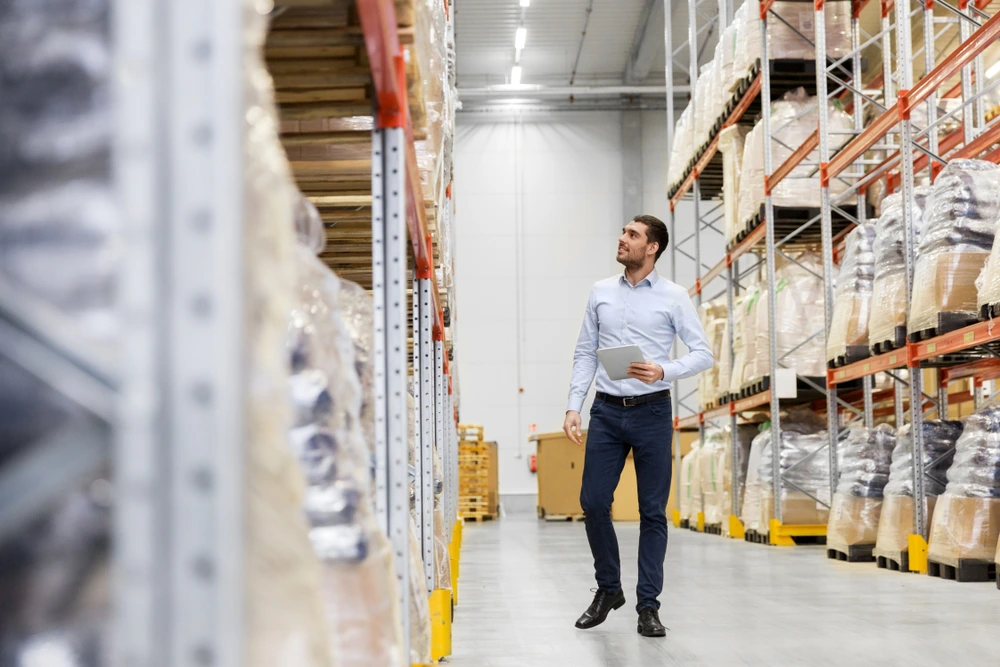 Wholesale reselling 
When learning how to resell things on Amazon, wholesale reselling is a powerful option. Wholesale arbitrage involves buying products in bulk or large quantities of an item. This allows a business to usually negotiate an extremely low price per unit. And if you can turn around and sell everything, the profit potential is quite impressive. Businesses who operate using a wholesale arbitrage strategy may have extra storage space and can afford to buy many products.
Because this is a bulk purchase investment, a lot of planning should take place to ensure that the items will get sold and will get sold quickly. The last thing you want is to buy a big shipment of bulk products and have them sit in a garage or storage unit.
Reselling manufacturer-made products
Many resellers on Amazon have great relationships directly with manufacturers and utilize this method to resell products. This cuts unnecessary "middle-man" costs and processes, and many business owners like the control and ownership maintained through this strategy.
Reselling manufacturer-made products also allows businesses to have private labels on their products for resale or unique branding. Manufacturers usually only set up bulk buying accounts, so upfront capital and storage space is also needed for this method
Reselling used products
Reselling used products is as simple as it sounds. Do you have something you currently own that you want to sell? That is all this method involves. Many people learning how to resell on Amazon and use this strategy may be downsizing their homes or are in the process of liquidating their estate.
However, this strategy can be short-term and limited since you can run out of used items to sell. If moving forward with this method, you will have to be on the lookout for functioning used items to sell on an ongoing basis.
Reselling on Amazon: FAQs
Is it legal to resell Amazon products? 
Yes, it is legal to resell Amazon products. If you are considering reselling, make sure to follow the guidelines set forth by the retail giant to ensure you do not get banned from the platform.
Where to buy items to resell on Amazon?
There are many places to find items for reselling. You can sell things you already own as used products or shop at retail stores. You can also seek out wholesalers or manufacturers for assistance.
Can you resell retail items on Amazon?
Yes, you can resell retail items on Amazon. In fact, this method can generate a hefty profit if you find discounted or discontinued products at low prices. 
Wrapping Up 
If you think Amazon resell is the right thing for your business, our team at Helium 10 is here to help you manage everything in one place. Our platform is specifically designed for Amazon sellers and features several tools that can boost your sales.
To learn more about how Helium10 can get your reselling Amazon business off the ground or back on track, give us a call today.