How To Become an Amazon Seller
Learning how to sell on Amazon can seem daunting, but with step-by-step info on how to make profit with Seller Central and e-commerce makes it a lot easier.
Updated on: June 21, 2022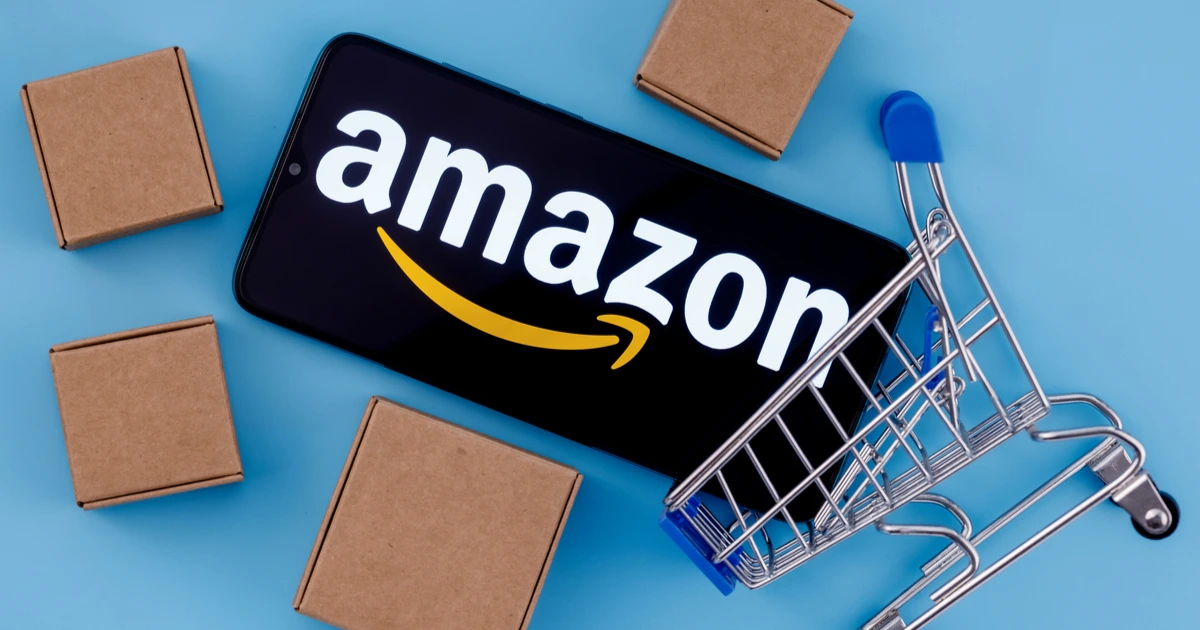 Becoming an Amazon seller is an amazing way to start selling your own products and begin a full-time business venture, tapping into the billions of dollars of e-commerce business conducted daily on Amazon's Seller Central platform.
Through Fulfillment By Amazon (FBA) there's no need to go through the hassle of shipping orders, handling returns, etc. This allows sellers on Amazon access to its immense warehouse and shipping infrastructure through Seller Central. Many people will start an Amazon account and begin a lucrative side income. Others will quit their jobs altogether and create a brand, selling private label products through an Amazon account, taking advantage of fulfillment centers around the world.
Thinking like an entrepreneur
Before selling a single item it can be helpful to see having orders fulfilled by Amazon as starting a real business. While an Amazon seller Central Account can create big opportunities for-profit and a sustainable passive income, the reality is that with increasing competition, the process of selling with an FBA account is an entrepreneurial endeavor.
Fulfillment centers only carry a portion of the weight. You'll still need to provide quality inventory, and customer service, create and manage a listing, and stay competitive on Amazon's marketplace. Also, in addition to Seller Central, starting a Shopify Store can provide opportunities to start selling to more customers, increasing profit margin.
This is where gaining access to the right kind of tools, starting a free Helium 10 account, downloading the chrome extension, and using Black Box, Scribbles, and Cerebro can give new sellers the edge they need to succeed out of the gate – alongside, Helium 10's many step-by-step instructions for sellers on Amazon.
While selling on Amazon may seem overwhelming at first, luckily there is a massive number of tools and resources available that can provide advice on everything from understanding profit margin to warehouse logistics, fulfillment centers, the e-commerce business, shipping costs, getting your own private label products, and how to make a profit.
How do you get started selling on Amazon?
Signing up for a Fulfillment by Amazon account is an evident early step to start selling on Amazon. The $39.99/monthly fee makes sense if you plan on selling more than 40 items per month, otherwise, Amazon offers a "pay as you go" solution, which would scale with the number of sales being made to cover warehouse and shipping costs.
But even before signing up for a Fulfillment by Amazon (FBA) Seller Central Account new sellers can download Helium 10's Chrome extension and begin using Black Box to discover keywords and analyze marketplace demand and potential profit margin. With a good sense of potential opportunities, then comes the question of sourcing, setting up listings, and finally making those sales with Amazon's enormous database of loyal customers.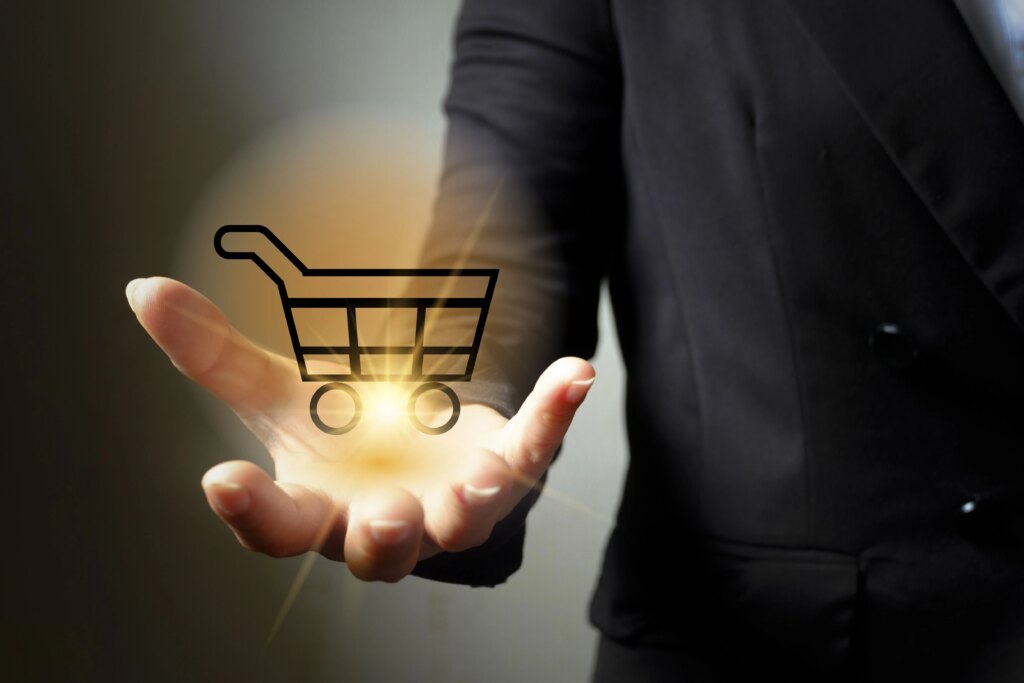 What do you need to sell products on Amazon?
Selling products on Amazon meets product sourcing first and foremost. Once you've found a product that can be easily sourced and sold on Amazon at a decent profit, then you can begin the process of optimizing listings, reaching out to customers, and featuring your product. But, without a product, it doesn't matter how great a listing is. Because of customer reviews, poor products that are well featured don't survive very long on Amazon's marketplace. For this, the key is to find high-quality merchandise you can sell and then to find the right kinds of customers for your product.
Identifying what kind of seller you are is an early and important part of Amazon selling. There are generally the following categories: Wholesale seller, retail arbitrage, and private label.
Wholesale sellers will find products they can cheaply source, buy them in bulk, and resell them at a higher cost on Amazon. This makes up a large number of sellers on the site. You'd be selling someone else's brand and offering that product on your online store against other sellers. Many of the products being sold are found on Alibaba.com, a massive marketplace for this purpose, as well as AliExpress, and local trade fairs.
"While selling on Amazon may seem overwhelming at first, luckily there are a massive numbers of tools and resources available"
With retail arbitrage, it's a game of hunting and releasing. These types of sellers find ways to get discounted items, and clearance items, and then resell them on Amazon's platform at a profit. While this kind of selling can be extraordinarily profitable, it can also be a more time-consuming, less streamlined way of selling. You'll need to constantly be on the lookout for your next product source. In effect, this is the least likely to become a passive source of income in the sense that sourcing will always require a bit of effort bargain hunting and finding what to sell item by item.
Retail arbitrage doesn't have to just be wandering the aisles of Walmart at 1:00 am (although many people do this). You can also discover inexpensive products through various apps and resell them on your online store (Seller Central Account or Shopify store) at a profit. it can also include sourcing through bids on eBay, Etsy, etc. With your seller account, the profit you generate from your product can be automatically added to your bank account.
"Retail arbitrage doesn't have to just be wandering the aisles of Walmart at 1:00am"
Anywhere where a potential quality product can be found means an item you could start selling on Amazon. Oftentimes, a great way to find deals is to join discussion forums for bargain hunters. Discovering stores that are going out of business is another fantastic opportunity to make sales for your Amazon store.
At its most entrepreneurial and sophisticated level, sellers on Amazon will begin to develop their own brands and sell products on their own. This is private label selling, and many of the most profitable businesses on Amazon would generally fit under this category.
Once finding a product to sell, you either modify it in some way to make it your own or find a way to sell it with your own marketing touch to make it appealing in a way others have overlooked. Examples could be bundling an item with other similar products, changing the style of merchandise, and packaging, and sometimes it's as simple as having your logo on what you sell. You may find you can build a better product listing or offer better customer service than the competition even if the product is not that different.
Upon a deeper dive into product sourcing, it can be amazing how many brand name items are truly just brands, and that many other sellers will actually offer the exact same items for much less under different names.
What are the common misconceptions about selling on Amazon?
Among the many big misconceptions when people start selling is believing that the process takes place overnight. Understanding how to get good at listing and business over the long-term requires tracking inventory, providing great customer service, and familiarizing yourself with the e-commerce business so you can build a great brand for your Amazon store.
This has never been more true than it is today with options available to sellers like FBA or a Shopify store. The distinguishing factor is no longer building a massive shipping infrastructure, rather the emphasis is on how having a great online store with a product that makes the sale on Amazon and gets positive, not negative feedback.
What software is available for Amazon sellers?
A lot of the heavy lifting even before starting selling on Amazon and setting up a product listing can be done with Google Keyword tracker and Amazon's own site. Just researching markets, looking for. where competition may be getting negative feedback doesn't require an Amazon account. When you get your seller account, selling will be easier with a body of research, whether it be wholesale or private label products, fulfilled by Amazon, a Shopify store, or a similar solution.
For anyone with a seller account and Amazon store, taking advantage of Helium 10's free Chrome extension can provide incredibly in-depth insights into what's selling, which keywords to shoot for, and how to distinguish yourself from other sellers. Helium 10's toolkit guides you through the entire process from finding keywords, to managing inventory, customers, and product listings.
Frequently Asked Questions
Everything for your business on Amazon.
Find out more about our products by signing up or speaking with one of our
Customer Success representatives today. With us in your corner, you can enjoy
more sales and increased engagement from your Amazon business.
Chat with a Support Specialist