How to Use Etsy to Find Private Label Product Ideas
As we continue our Goldmine series on where to find new private label product ideas, another lucrative place to mine for private label products is Etsy. This platform is a place where artists, craftspeople, hobby-sellers, stay-at-home moms, and other microbusiness people sell their unique products.
Updated on: June 27, 2019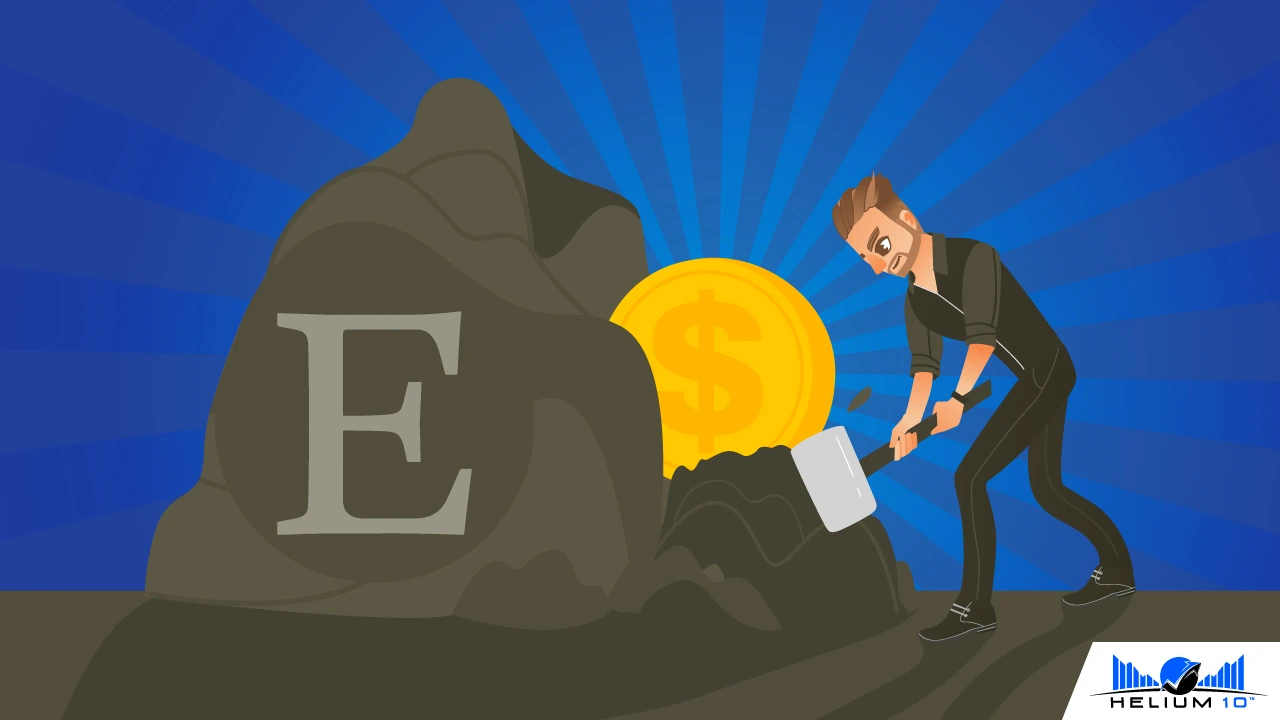 Etsy is a good source for Amazon sellers to find handcrafted, one-of-a-kind items for their own private label brands.
The persistent seller is always looking for a new great product to add to his or her private label brand, and that means looking high and low for inspiration. As we continue our Goldmine series on where to find new private label product ideas, another lucrative but dynamic place to mine for private label product ideas is Etsy.
Earlier in our introductory article, we mentioned that social platforms are hidden reserves filled with potential product ideas. In the last post, we discussed Pinterest as one option.
Most people are at least vaguely familiar with Etsy, but if you're someone who's not, let's break it down for you:
Why Etsy?
The cool thing about this platform is that it's a very niche market. This platform is where artists, craftspeople, hobby-sellers, SAHMs (Stay-At-Home-Moms), and other microbusiness people sell their unique products.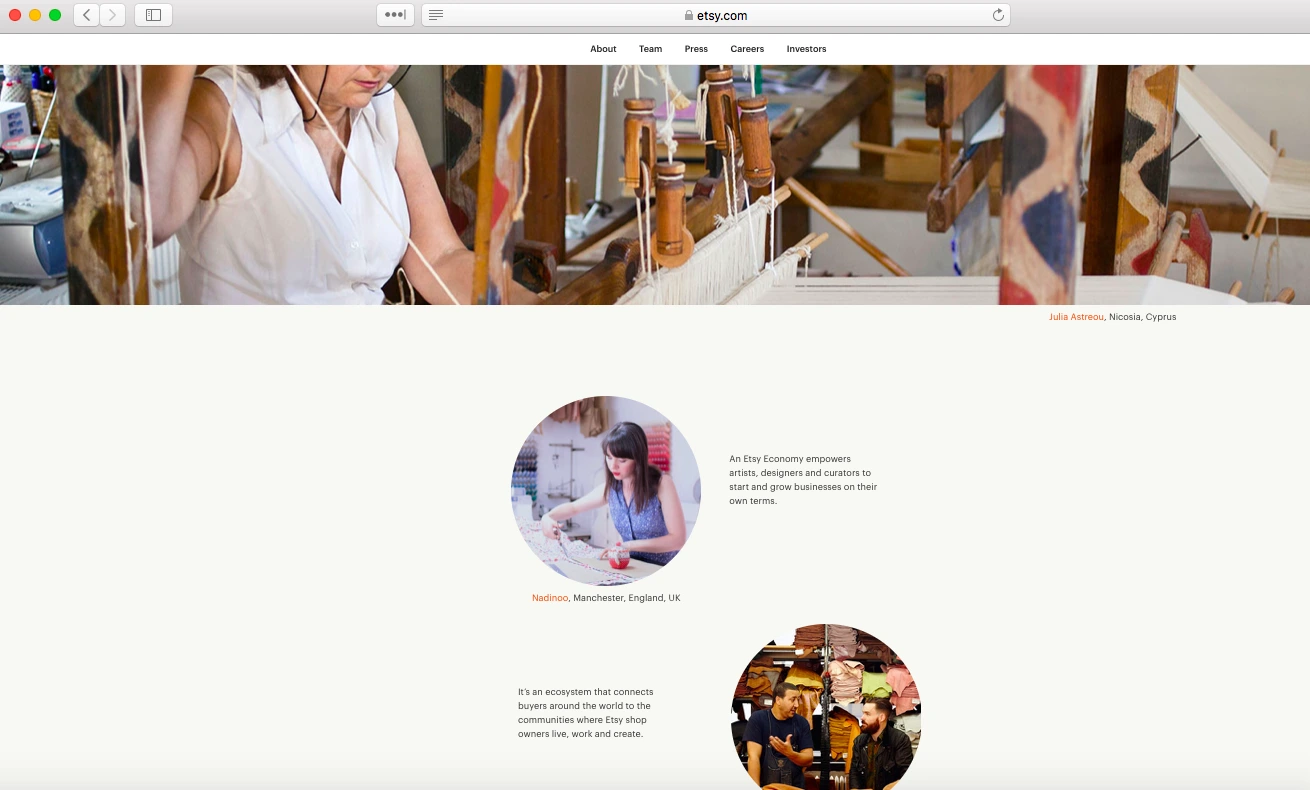 Etsy seller demographics gleaned from Digital Commerce and Expanded Ramblings suggest that:
The average age of the sellers is 37 years
87% of the sellers are female
28% of the sellers are from rural areas
59% of the sellers are college-educated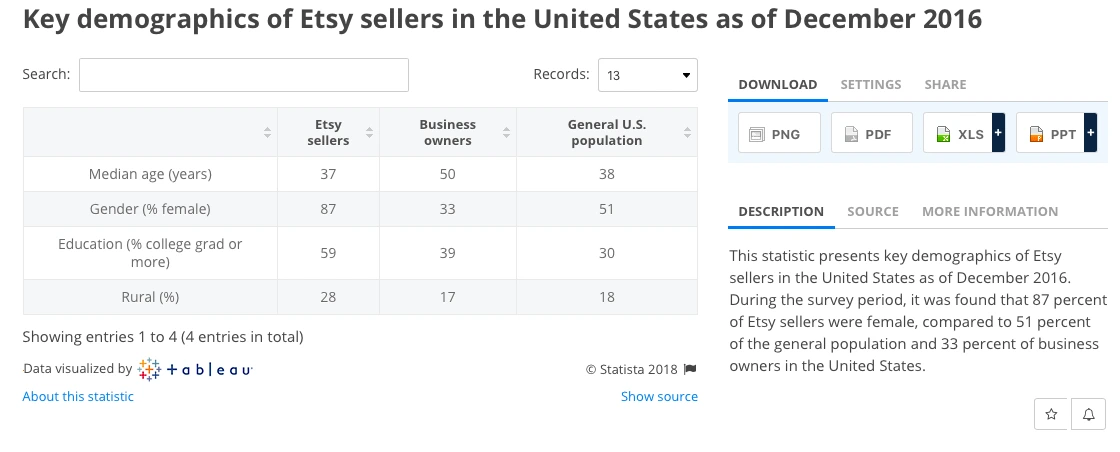 The majority of the products from these demographics are handmade or designed goods by the sellers themselves, craft supplies (including ingredients, tools, and materials), and vintage items (that are at least 20 years old—yes, the 90s are now considered vintage). Despite that, they're not overly complicated products and can be used to generate your own product ideas.
Because Etsy is a smaller market than Amazon, it can also be used as a testing ground to survey demand.
What Does Using Etsy Mean for You?
Etsy shows you products that are smart, purposeful, useful, and specially crafted for a very specific market. When you search for items or browse through listings, you'll find out-of-the-box products that aren't necessarily made for mass consumption.
The sellers on Etsy won't be your competition because their products aren't listed on Amazon. However, you can glean cool product ideas from them and create something that's entirely your own. Additionally, you can partner up with Etsy sellers and buy a sample size for your Amazon business before reselling the products on Amazon.
How to Search for Products on Etsy
Like Pinterest, the appeal of Etsy lies in its aesthetically-pleasing but simple interface filled with product images and a fairly straightforward browsing and shopping experience.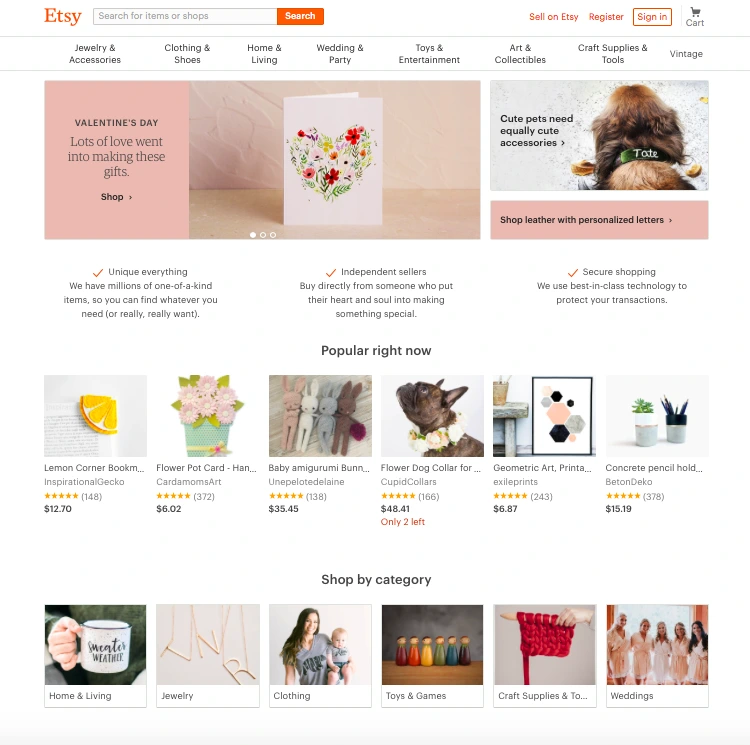 Etsy divides its mostly one-of-a-kind products into categories catered to men, women, and children. You can find apparel, accessories, furniture, supplies, décor, books, toys, collectibles, tools, and a lot of hard-to-find vintage items. The website also carries an impressive number of electronic gadgets and accompaniments as well.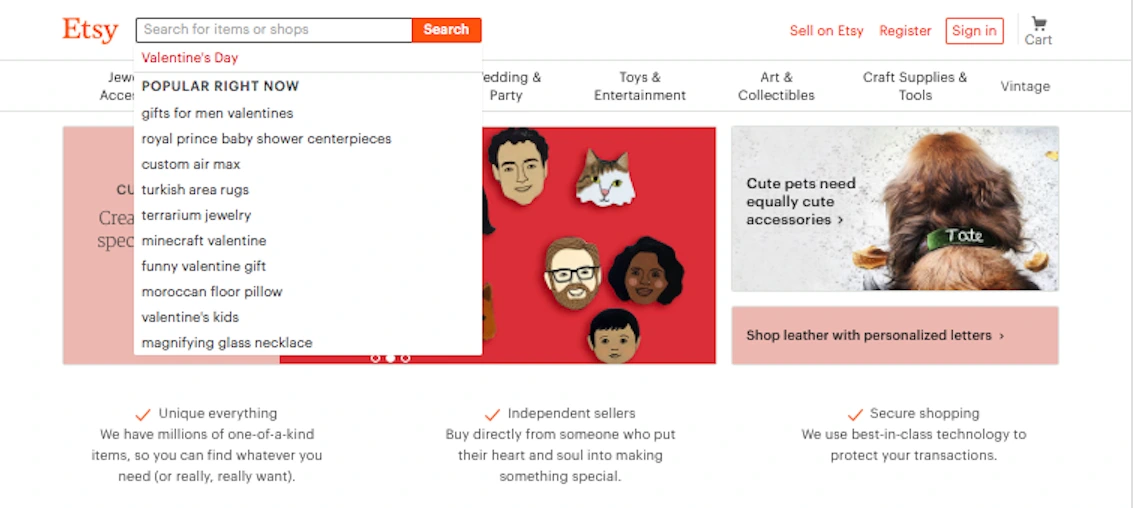 Product ideas can be searched by either browsing through the categories or by using the search option on the homepage. To make the search more interesting and enjoyable, Etsy has other links to clue you into what's trending, the newest items available, gift ideas, and editor's picks that can make your search even easier.
Once you click on the images, you can scroll across multiple views of the products in different angles. It also has overviews, descriptions, shipping information, reviews, and buying options all on one page. And if you like the seller's products, it provides you with more of his/her products' images and a link to enter that seller's online store.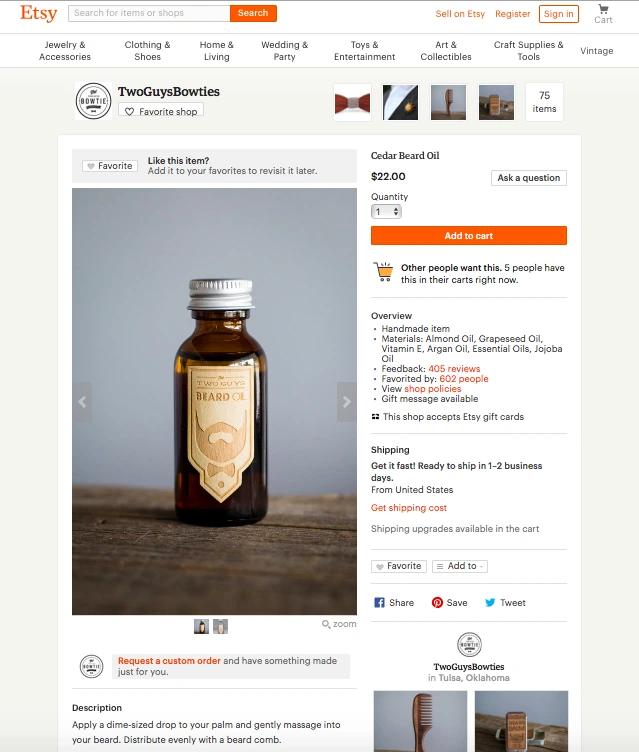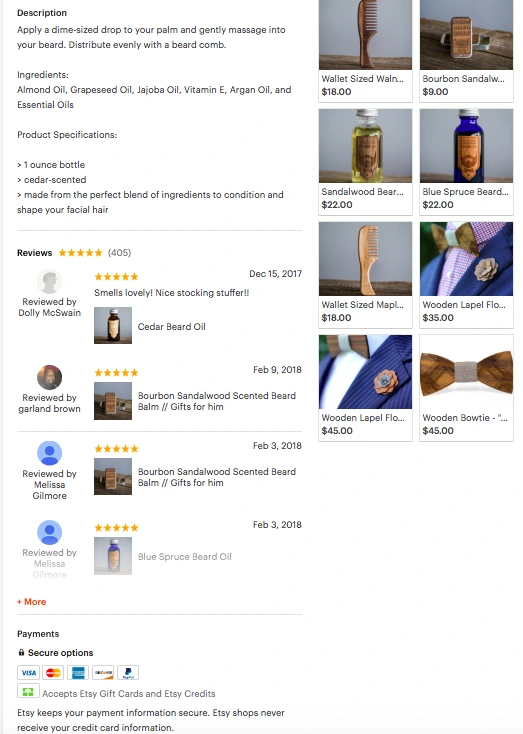 In the search above, we came across a specialized product for men's grooming needs. The beard oil is an accompaniment to other products by the same company. Etsy provides details about the beard oil and multiple images of the bottle to give us a taste of what else can be done to enhance a product like this.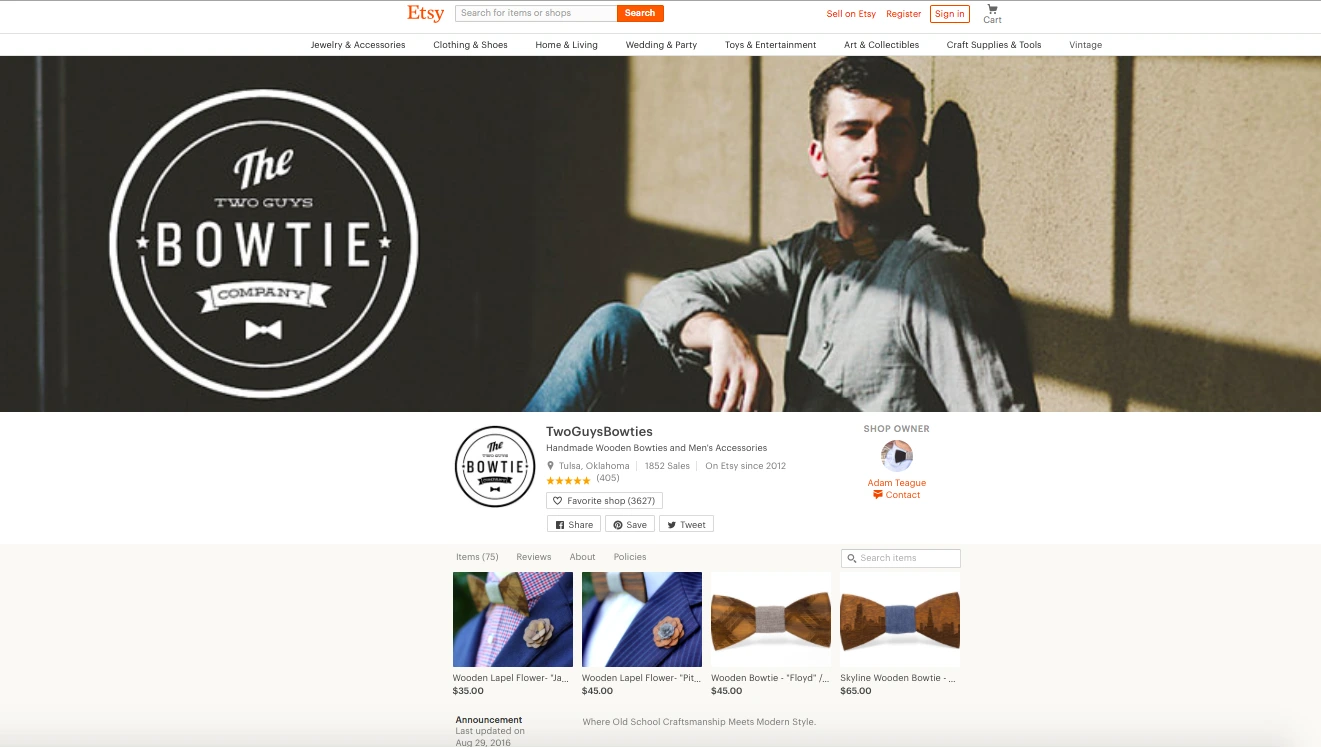 Once you see a product that strikes your interest and you've developed a springboard idea from it, you can make your own prototype. You can then outsource its creation to a supplier or buy a sample size from the seller to sell on your own listing. Etsy also has the option to connect with wholesalers who can work with you to sell a given product.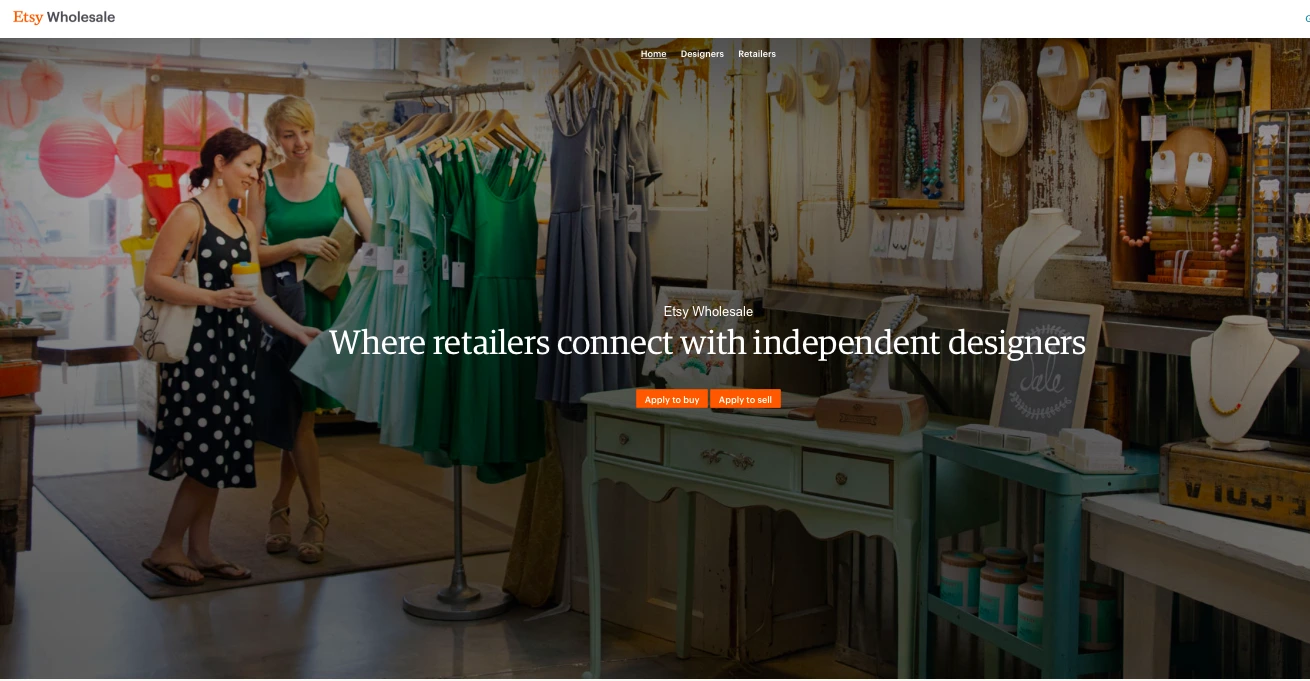 Listing the Etsy product on Amazon can provide a good indication of the interest customers may have in the item. Depending on buyer interest, you can move forward with more research and look towards mass production.
A Caveat Before You Start Using Etsy
Etsy has strict Terms of Use rules that you need to read through before using it as a product idea generation.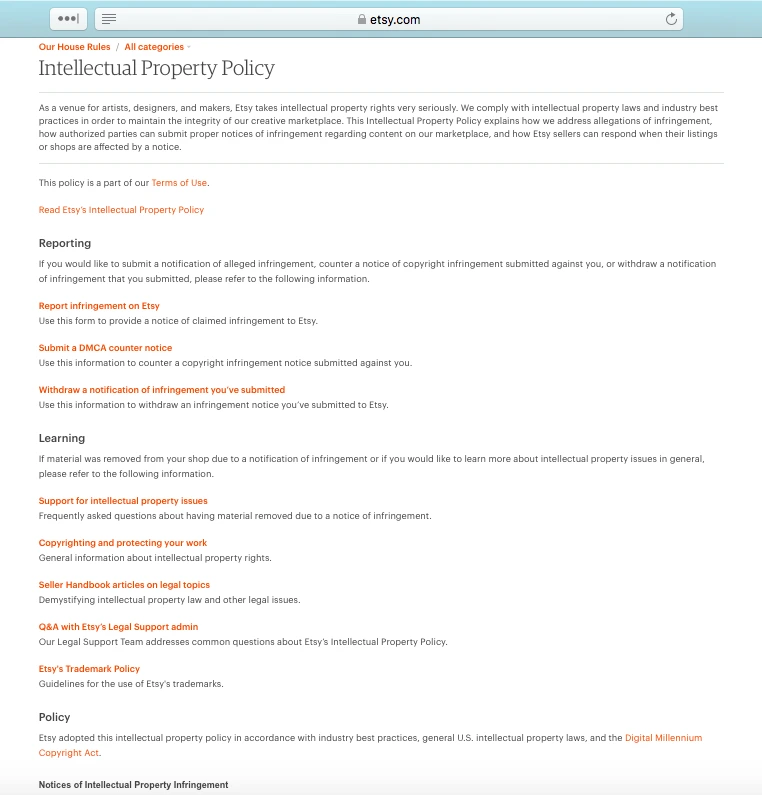 As a platform, Etsy values its sellers' craftsmanship and the relationship cultivated through this very personalized way of buying and selling. If you try to replicate its products or pass them off as your own, you'll be breaking a lot of laws. It also defeats the purpose of creating your own business identity with a unique product that only you can sell. So use Etsy as a jumping point for your own ideas, and don't break any laws.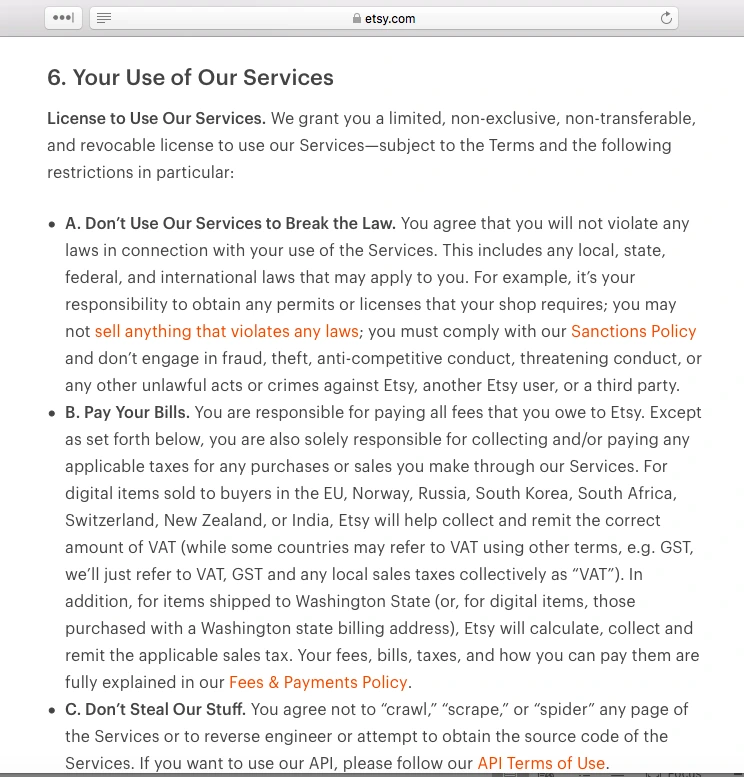 Read about our other platforms discussed in our Goldmine series below:
Have you had success using Etsy to find private label product ideas? Let us know down in the comments below!