5 Social Platform Goldmines for Finding Your Next Private Label Product
Building off Amazon seller and entrepreneur Tim Jordan's aptly named "Yeti Principle," sellers can pluck interesting looking products off a shelf and rebrand them to create lucrative private label product opportunities.
Updated on: November 13, 2019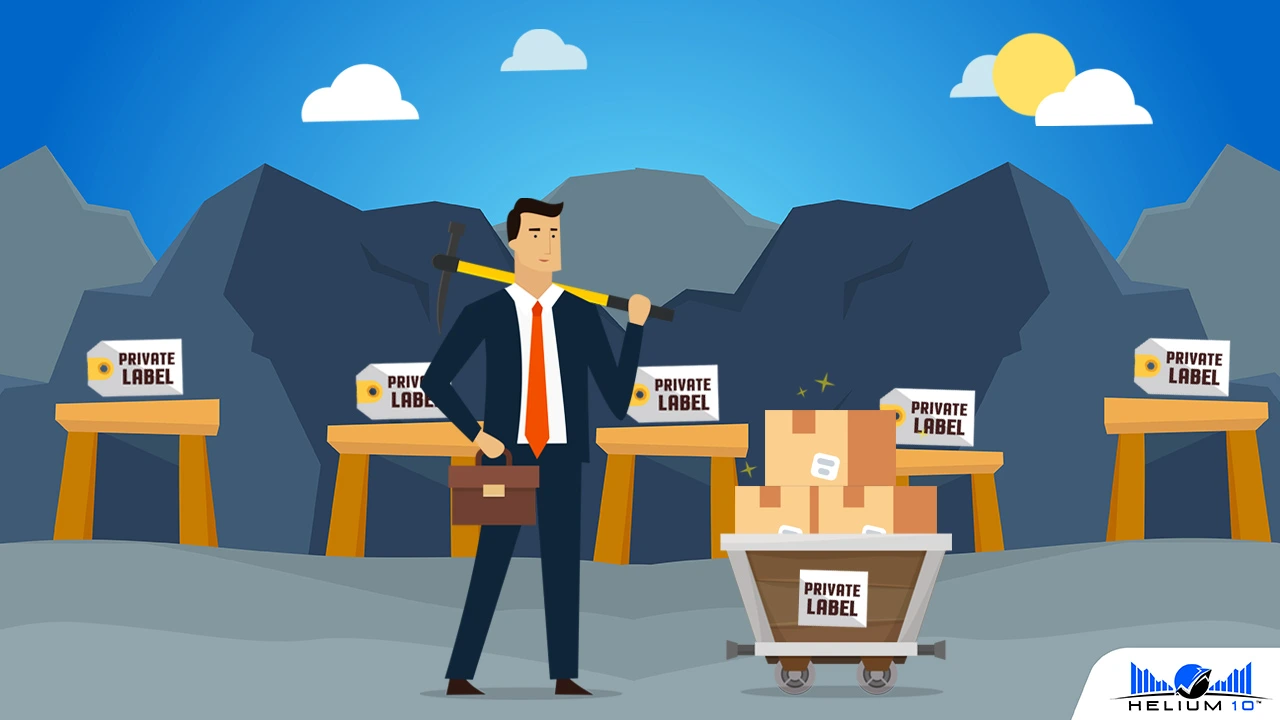 For those of you who've just started out or are already neck-deep in the Amazon selling business, you know that finding private label product ideas isn't always as easy or straightforward as we'd like. But it can be! You just need to know where to look and how to choose the right product.
An ideal private label product to launch can often feel like a unicorn in that it should be low competition with potentially high demand, therefore good profitability. We all know just how difficult products like that can be to find on Amazon, and a lot of sellers aim for precisely that.
But it isn't the only point of entry. It is possible to sell products that aren't exceptionally high demand, because they don't fit the shoe box mold and are slightly higher end, more niched, and require a little more initial capital. No matter how you enter the market, it's important to find a product idea that works for you and is marketable.
To help make your product search a little more manageable, AM/PM Podcast host and Helium 10 creator, Manny Coats, sat down with seasoned Amazon seller and private label consultant, Tim Jordan, for his thoughts. In the podcast, Manny and Tim discuss product idea generation using some unconventional but successful alternatives that work without all that work.
Check out the AM/PM Podcast episode with Tim Jordan below:
Before offering up his suggestions, Tim is quick to advise sellers why Amazon isn't a good resource for vetting products. As an astute entrepreneur who earned a million-dollar revenue in his first year, Tim found three major growing problems with using Amazon to find new ideas:
Oversaturation of competitors jumping on Amazon for product suggestions
The time lapse between when the seller found an idea and when the seller launched the product, resulting in inaccurate figures and rankings
Weak data on good ideas that didn't reflect product need or selling potential
Recognizing how fast ideas like retail arbitrage can potentially become less appealing, Tim jumped years ahead to reposition sellers towards private label products found through five familiar but underrated social platforms.
Pinterest, Etsy, Kickstarter, Subscription Boxes, and Life Hacker Blogs all present a significantly vast and diverse amount of untapped product ideas that reduce time spent searching for a low-competition, highly-desirable item that also costs less per unit to create. By employing Tim's self-proclaimed "Yeti Principle," you too can take advantage of these resources that have long flown under the radar.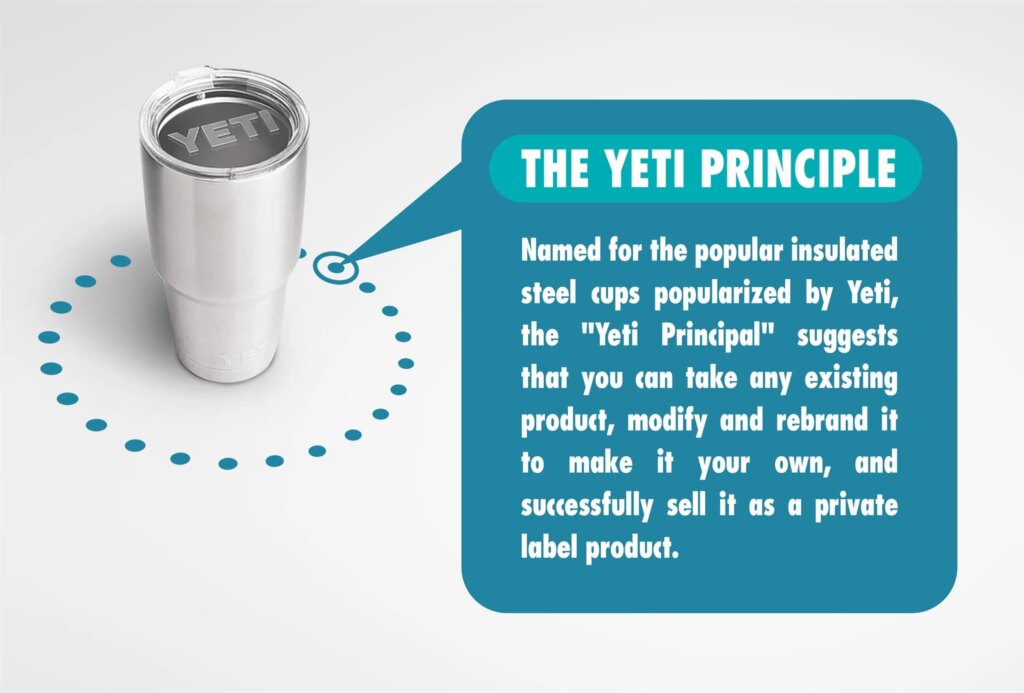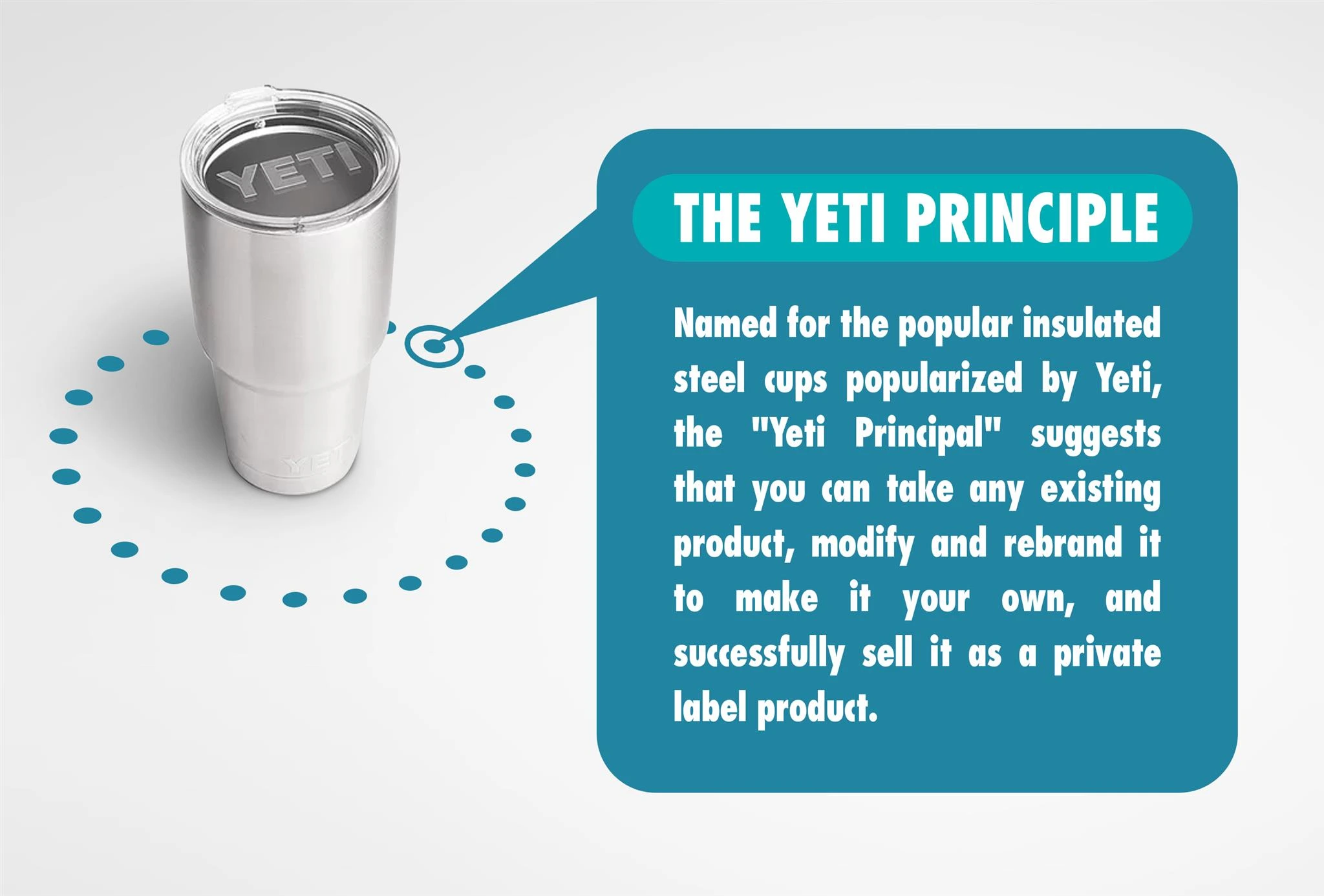 In the next series of posts, we'll discuss each platform to help you get you started on your hunt for the ideal private label product outside of Amazon.
Click the links below to learn how to search for private label product ideas on these untapped goldmine platforms: