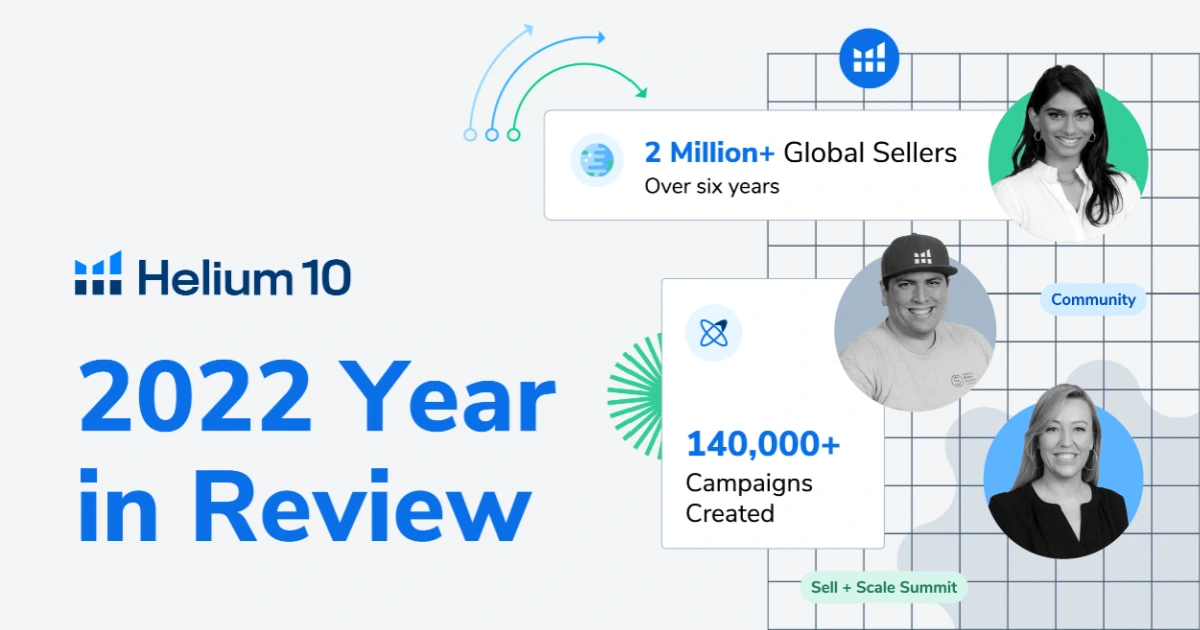 2022 Year in Review- The Year Of Successful Sellers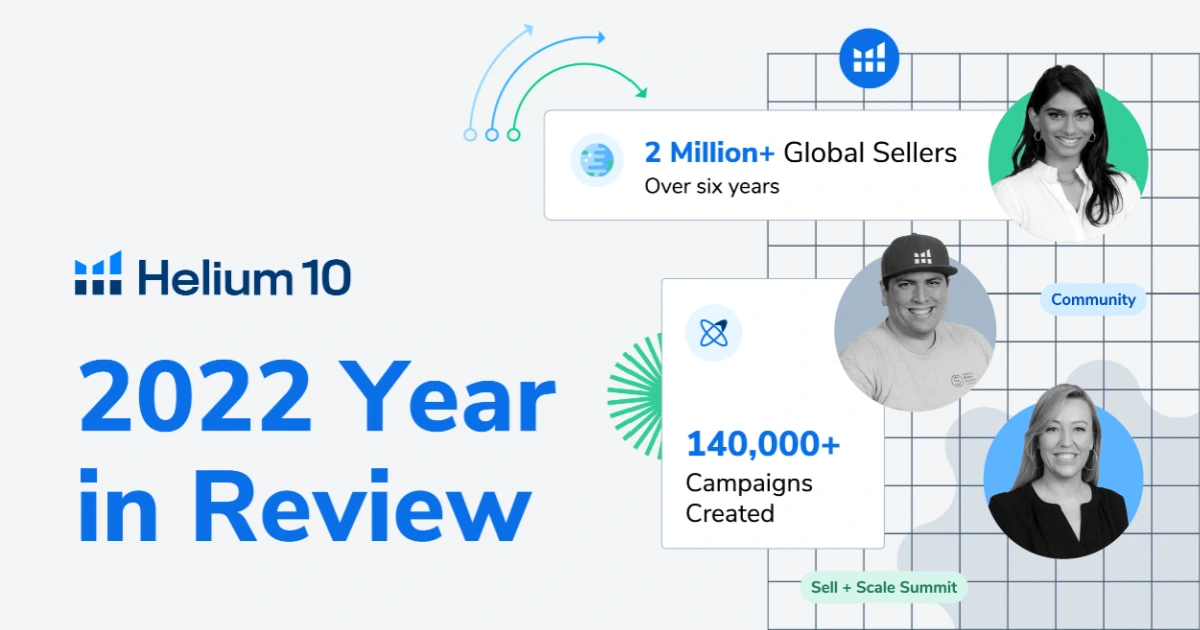 When we launched Helium 10 six years ago, the goal was straightforward: how can we best empower entrepreneurs who want to start, grow, and scale their businesses on Amazon.
Since then, Helium 10 has helped millions of global entrepreneurs. We've built the best software for sellers with all the tools, data, and training to succeed. But before we launch into the new year and even more innovations, let's take a moment to celebrate the sellers and the Helium 10 community for all we've accomplished together this year.
The Importance Of Community
2022 held some noticeable milestones for Helium 10, we celebrated six years of helping sellers and surpassed over 2 million global sellers. As of 2022, over 2 million global sellers from over 100 countries have used Helium 10 to grow their businesses.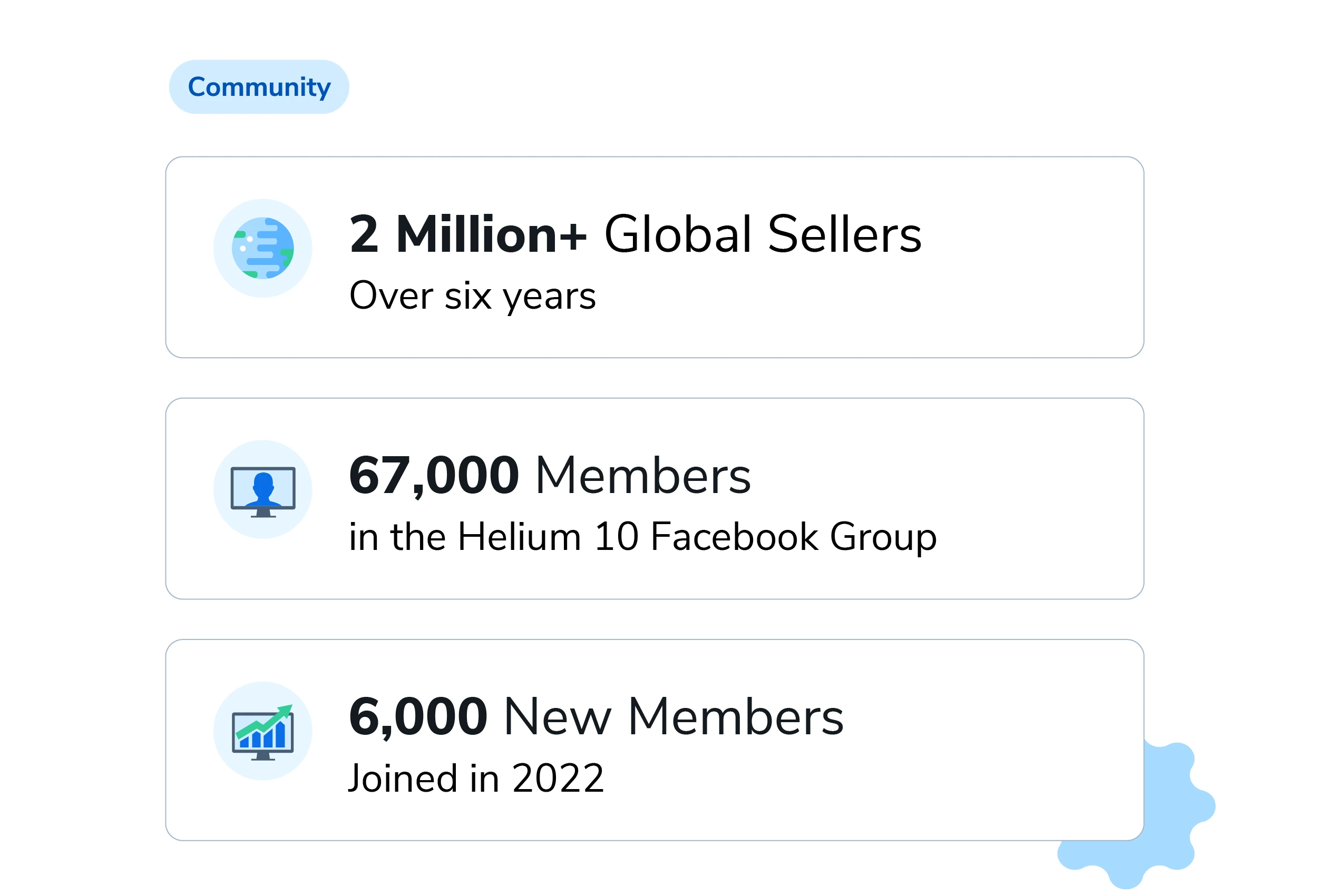 A community of like-minded sellers is one of the best ways to share information and learn new things. When it comes to seller communities, Helium 10's is thriving. With over 67,000 members the Helium 10 Facebook group is one of the most powerful forums for discussion and connection around. In 2022, over 6,000 new members joined to share ideas, success stories, and resources. 
Sell And Scale
This year Helium 10 hosted our conference, Sell and Scale Summit in Las Vegas. It was an epic 3 days packed with speakers, networking, and learning. Attendees made meaningful connections with fellow sellers and sent over 16,000 messages to each other through the event app with over 150 meet-ups facilitated.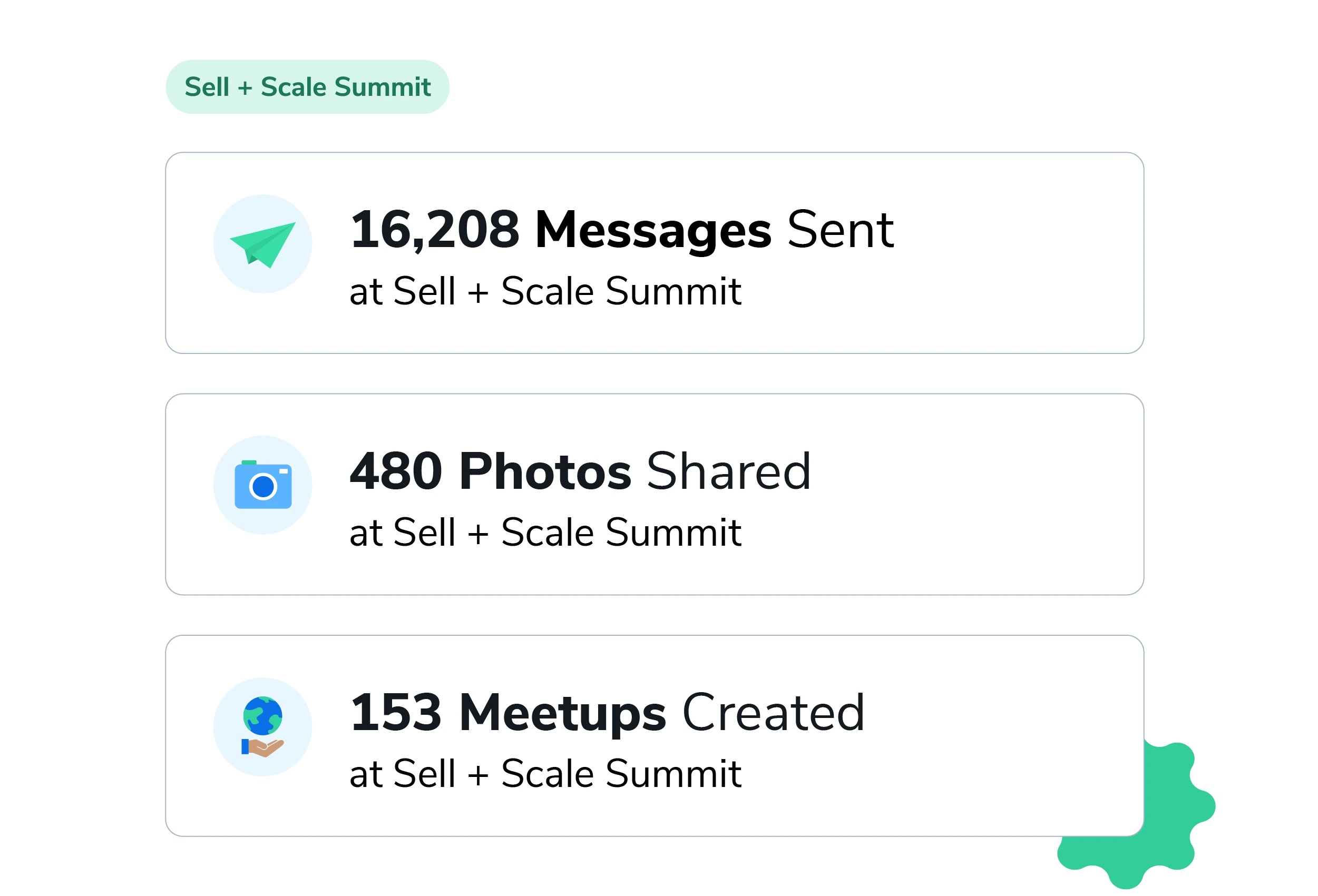 Bigger.Better.Launch! Was Born
Another Helium 10 community came to life this year designed with entrepreneurs in mind. Our monthly webinar, Bigger.Better.Launch!, hosted by our Chief Brand Evangelist, Bradley Sutton, and our expert evangelist team, showcases our latest product updates, innovative strategies, and the latest trends from the most prominent players in the market—Amazon and Walmart.
Supporting Entrepreneurship
Entrepreneurship thrived in 2022, as millions of entrepreneurs around the world grew their businesses with Helium 10. Helium 10 continued to make it easier for sellers to reach more buyers, find new products, and stay ahead of a changing competitive marketplace.
The World Of Walmart
Walmart.com is a massive opportunity for e-commerce merchants to expand their businesses. Helium 10 was the first to offer tools and resources for Walmart.com. This year over 40,000 new sellers joined Walmart.
Adtomic – PPC
With e-commerce competition rising, sellers turned to PPC advertising to stay ahead and stand out. Sellers created over 140,000 campaigns in Adtomic this year and made sure their ROI was high thanks to over 85 million automated bid adjustments.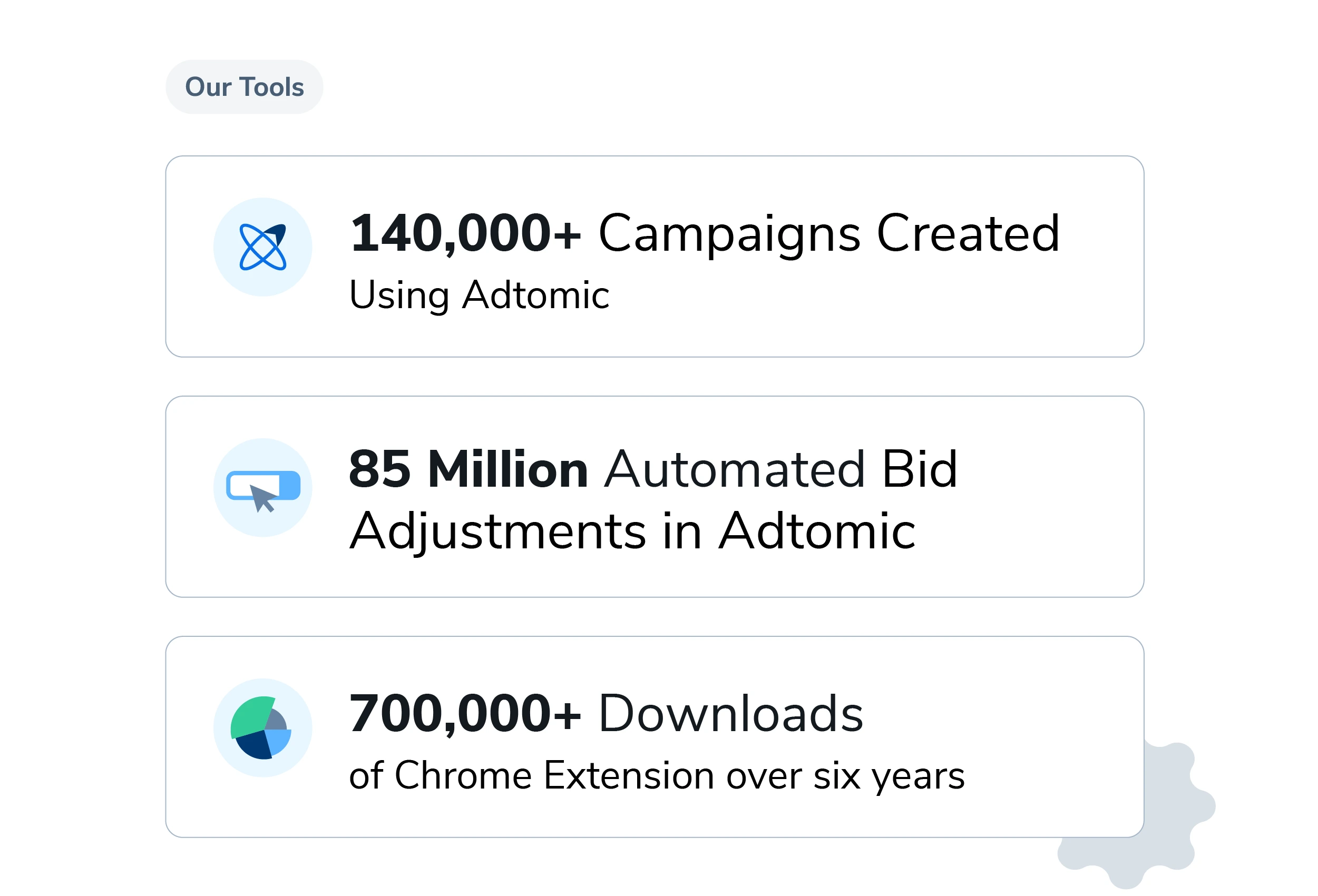 Grow Your Skills, Grow Your Business
In 2022 we hosted over 20 webinars, produced over 86 episodes of the Serious Sellers Podcast, hosted 1 epic summit in Las Vegas, and we launched two new courses for sellers: Exit Ticket and PPC Academy.
Expanding Exploration
Our Helium 10 Chrome Extension was released in 2016 and has since helped countless Amazon sellers leverage powerful product research capabilities directly from their browsers. We are proud to say that by the end of 2022, our Chrome Extension has reached over 700k users and counting.
Crushing the Competition
With millions of sellers joining Amazon each year, the competition is increasing. To help sellers Helium 10 launched a new tool, Market Tracker 360. With Market Tracker 360 you need competitive intelligence to succeed.
Conclusion
Helium 10 helped sellers reach new customers while empowering them to build strong customer service and own their brands. We couldn't be more proud.
As we reflect on this year and head into the next, one thing is clear: we cannot wait for what we'll achieve together next year.
Achieve More Results in Less Time
Accelerate the Growth of Your Business, Brand or Agency
Maximize your results and drive success faster with Helium 10's full suite of Amazon and Walmart solutions.