Plans and Strategies for Amazon Product Relaunch
Relaunching a product requires a lot of planning and strategy. However, with the right approach a successful relaunch can generate new customers and profit.
Updated on: November 18, 2022
Sometimes when a product or brand is underperforming, despite a solid effort, a seller finds reasons to relaunch a product instead of pulling it. Relaunching at the right time can change a flagship product from being a dud to a success, rebranding the way people (namely, a customer) see the product.
This kind of re-evaluation of business strategy can create opportunities to team up with new people, optimize your search engine ranking, and plan a new brand identity on Amazon's platform.
However, to exceed previous sales expectations requires a solid project plan and marketing campaign. Whether there are enough reasons to keep a product brand on the shelves or determining if it's time to work on a new product means thinking like a consumer, analyzing the market, and developing a strategy to meet customer expectations.
A successful product brand relaunch requires an additional sense of focus, a project plan, attention to detail, and a proper assessment to determine if it's worth the additional time and investment to stick with a product.
How to know if it's time for a product relaunch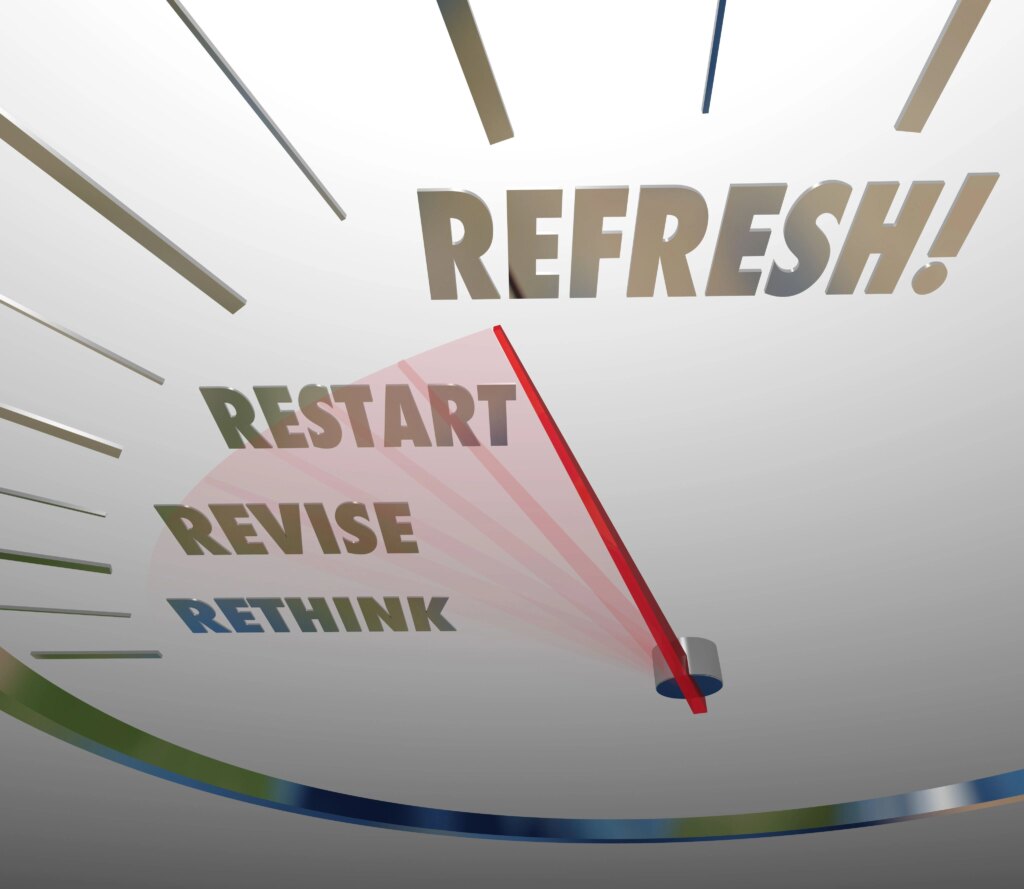 Before deciding whether to retire a product or relaunch, it's good to review your listing and ask a few key questions.
How are your product images?
Do your images convey the product in a way that's appealing to customers? Are they high-resolution? Changing out an image can have a lot of impact and completely change a product's success as customers can more clearly see what you're selling.
Even a great description with a poor image may not be enough to attract customers. Also, if your product has variations, (different colors, sizes, etc) be sure to include that not only in the descriptions but in the photos. Whether you are planning product brand relaunch or not, these are important ways to stay ahead of competitors.
Some useful tips (requirements) from Amazon to bear in mind for product images:

The image must be the cover art or a professional photograph of the product being sold. Drawings or illustrations of the product are not allowed.
The image must not contain gratuitous or confusing additional objects.
The image must be in focus, professionally lit and photographed or scanned, with realistic color, and smooth edges.
Books, Music, and Video/DVD images should be the front cover art, and fill 100% of the image frame. Jewel cases, promotional stickers, and cellophane are not allowed.
All other products should fill 85% or more of the image frame.
The full product must be in the frame.
The backgrounds must be pure white (RGB 255,255,255).
The image must not contain additional text, graphics, or inset images.
Pornographic and offensive materials are not allowed.
Do your categories match your product niche?
An easy mistake can be incorrectly categorizing a product. When launching a new product it can be too easy to misclassify it – for instance, a particular hemp supplement may fit into a hemp industry category or maybe better suited under a nutritional/supplement category.
Many products will potentially fall under multiple categories, so understanding not only where yours could technically fit in, but where a customer is most likely to positively react to your listing is important.
Also, it's valuable to find the categories where your competitors are succeeding and determine whether you may have a more successful marketing campaign in a different sector.
"When launching a new product it can be easy to misclassify it."
Having a distinct strategy, unique packaging or brand identity that stands out from competitors may you'll want to stay in a previously chosen product category. and compete – be sure that from your end there's adequate time spent on an effort to get through to the consumer.
Do you have poor descriptions?
If your description is too vague, fails to include details necessary to your potential customers, or makes it unclear what you're selling, these could all be reasons for low sales.
Changing a listing to make sure your product is being conveyed accurately and enticingly can make all the difference. Taking the time to make sure people understand your product and that it meets or exceeds expectations can do wonders for a brand identity.
This also goes for any general marketing campaign strategies and social media listings.
How are your reviews and ratings?
Making sure your product has an honest description and delivers on its promises is important not just to your listing, but your reputation as a reliable Amazon seller.
If a product isn't up to snuff, or in some way promises more than what it delivers, it may be time to consider scrapping a product altogether or at least redefining how it's priced and described.
Clear, concise descriptions allow for the best customer experience and are how consumer products get noticed. Even the best product without a marketing plan will often go unnoticed or underappreciated.
If upon reviewing these points you conclude a relaunch could give your product a second life it's time to take into consideration the factors involved in executing a successful launch.
What kind of data do you need to plan a product relaunch?
Gaining information on what went wrong with your initial launch is key to a successful relaunch. The goal is to not make the same mistakes. Understanding some of the points outlined above, ratings, listings, product descriptions, etc. are all a piece of the puzzle.
But so is understanding the way in which you launch a new product. Be sure to take advantage of Helium 10's Cerebro Product Rank method.
Launching a product as new and refreshed from its previous iteration can allow potential customers to see the product in a new light. If they weren't aware of it before, the new launch may entice them in a way the old listing previously did not.
Customers aware of the product and previously unimpressed may give your shiny new presentation a new look.
Make necessary product changes and define your brand
It's important to figure out if there's anything wrong with the product itself before a brand relaunch. This may be taking on quality control and resolving problems with your supplier, changing packaging, tweaking the way the product is presented, or it could even come down to switching suppliers or product configurations altogether.
Ultimately, good products get good reviews, and this market-based evaluation of product quality tends to reward quality items with growth. Understanding your merchandise and understanding your customers will open new opportunities.
Evaluate and optimize your listings
Take advantage of Helium 10's wide range of tools and free Chrome extension to identify product niches and maximize how you're presenting your product.
Everything from images to keywords, to product description, should be under the microscope when relaunching (and launching, however now you have data showing that your current approach isn't working).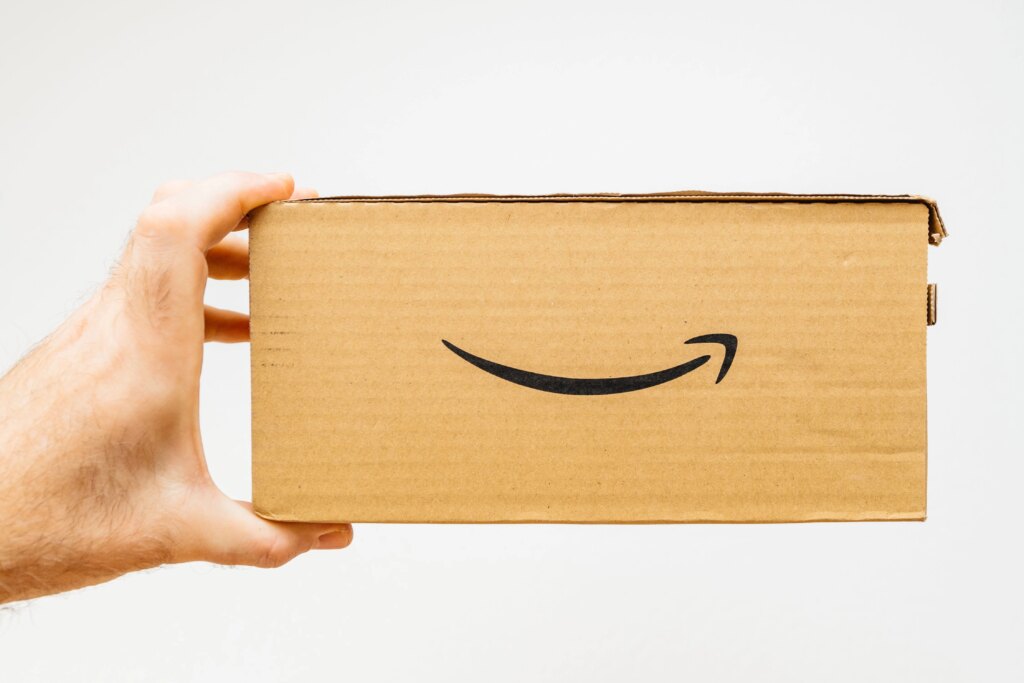 Making sure you change the things that need to be changed can provide the kind of rebranding your product will need to reach more people
Create excitement and promotion with coupons and a project plan for success beyond Amazon's website.
The Cerebro Product Rank system, along with a Facebook ads, highlighting flagship product promotions on Instagram, your website and other social media platforms can be a way to successfully relaunch your product to the world and gain new customers.
Take advantage of the launch. The right product relaunch could potentially generate more excitement than had your product sold well initially, especially if the rebranding effort includes updates to social media, a refreshed brand, and a new website.
Everything for your business on Amazon.
Find out more about our products by signing up or speaking with one of our
Customer Success representatives today. With us in your corner, you can enjoy
more sales and increased engagement from your Amazon business.
Chat with a Support Specialist