Merch by Amazon: The Ultimate Sellers' Guide
If you're a seller and would like to learn about Merch by Amazon, check out our ultimate guide that breaks down the entire process!
Updated on: September 20, 2022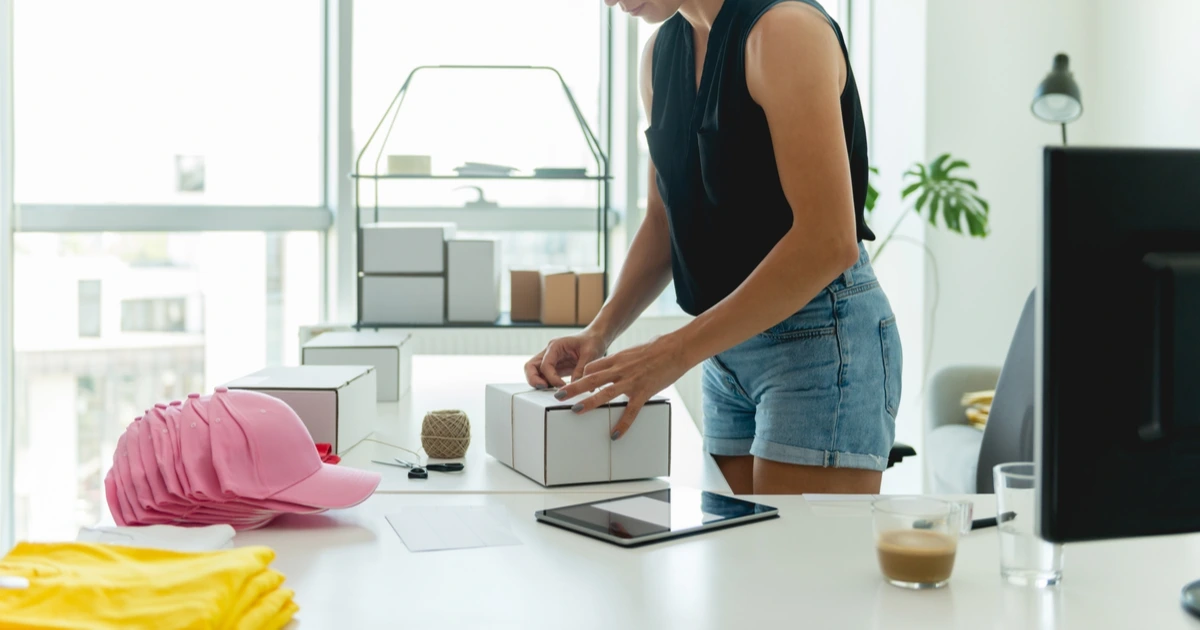 Amazon does all the work and you get … paid! Ok, I have your attention.
An oversimplification? Maybe. Far from the truth? Not very.
As many have figured out by now, FBA has made it easier than ever to start your own brand, source your own products, and generate a passive income (sometimes even a primary income), all while being your own boss.
The Merch by Amazon Program takes this a step further by effectively eliminating the need to manufacture your products at all. All your Amazon work is completed in one place.
What is Merch by Amazon?
The Merch by Amazon platform allows sellers to sell their own products (with their own designs), while Amazon handles all production and shipping logistics.
In 2022, it's essentially the best way to dip your toes into ecommerce with no upfront costs whatsoever.
Here's how it works.

You create your design. Using any design software you like (including beginner-friendly, free ones), create your custom branded logo and save the file according to Merch by Amazon's requirements (we'll get to those shortly). Don't worry. You do not have to be a professional graphic designer to succeed on this Amazon platform.


Create your Merch by Amazon seller account. This process is 100% free and takes about 1-2 weeks to be approved. Make sure you have your preferred contact information, bank account/routing number, and SSN available. You will need these for Amazon to properly set up your account (and get you paid!)

Want to see a walkthrough of the Merch by Amazon account set-up process? We did the whole thing for you, so you can see what you're getting into.


Upload your design(s). Once your Merch account is approved, simply log in, choose the products you want to sell, and apply your design. Amazon makes this process painless with simple uploading instructions and plenty of color choices for the products they have available to you.


Write your listing. This includes your Amazon product title, product description, and bullet points – all of which will help the Amazon algorithm determine if your product should be displayed when someone searches for it. The more well-optimized your listing is, the more it will be seen by the general online shopping public.

Why is Amazon listing optimization so important for getting more sales? Learn the ropes here!


Hit publish. Amazon will typically approve your design within a few days.
Once your listing goes live… that's it. It's ready to sell!
Merch by Amazon is primarily for three groups of people:
You have already been selling on the Amazon platform and want to augment your business with branded merchandise-driven royalties.
You are hesitant to take the plunge to find and source your own merch product to sell on Amazon and want an inventory-less business experience.
You are a graphic designer who wants to start/expand an existing apparel line with their own unique design skills (yay creatives!)
If you fall within any of these three camps, selling Merch on Amazon is worth a consideration.
(Read below for your glance…)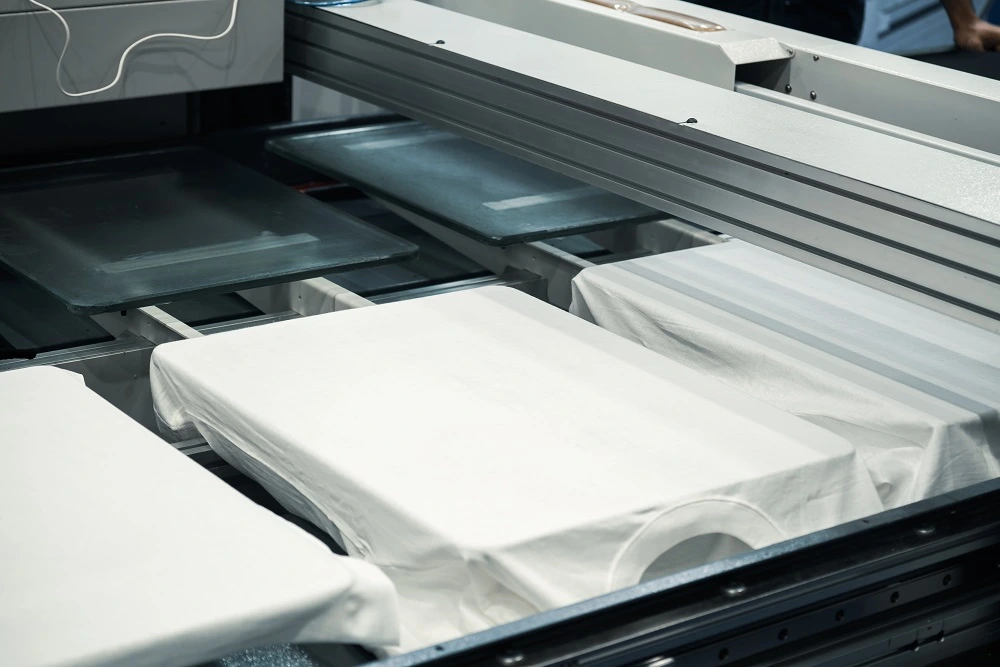 Merch by Amazon works for buyers by offering products on the world's most trusted online store with free prime shipping. This is a huge incentive to buy from you, instead of Joe's Etsy shop with 21-day estimated shipping from China.
Merch by Amazon works for sellers by eliminating inventory risk. Never worry about running out of stock or quality assurance. Amazon handles these logistics on their end which also means fewer customer service hassles for you. Worried about pricing? With this merch program, you set your product price, which immediately reflects what your royalty earnings will be (more on that in the next section).
All of this, combined with access to hundreds of millions of potential customers on Amazon, make Merch by Amazon a no-brainer addition for existing sellers and the best place to start for aspiring creators itching to turn their quality designs into dollars.
Looking ahead, the Merch by Amazon Program is poised to have a second wind with upcoming advertising opportunities and expansions into new markets.
What are Merch by Amazon Royalties and How are They Calculated?
The fun part! I'll keep this one simple.
Every time you sell your Amazon merch, you collect a chunk of that sale.
While using this model may never entitle you to Amazon business owner-level profits, keep in mind, that the only work you are doing is uploading your custom merch shirt design. I guarantee you Elton John's royalties would also be a little lower if the only thing he contributed to Bennie and the Jets was the album artwork for the single (which by the way, would still be a killer deal).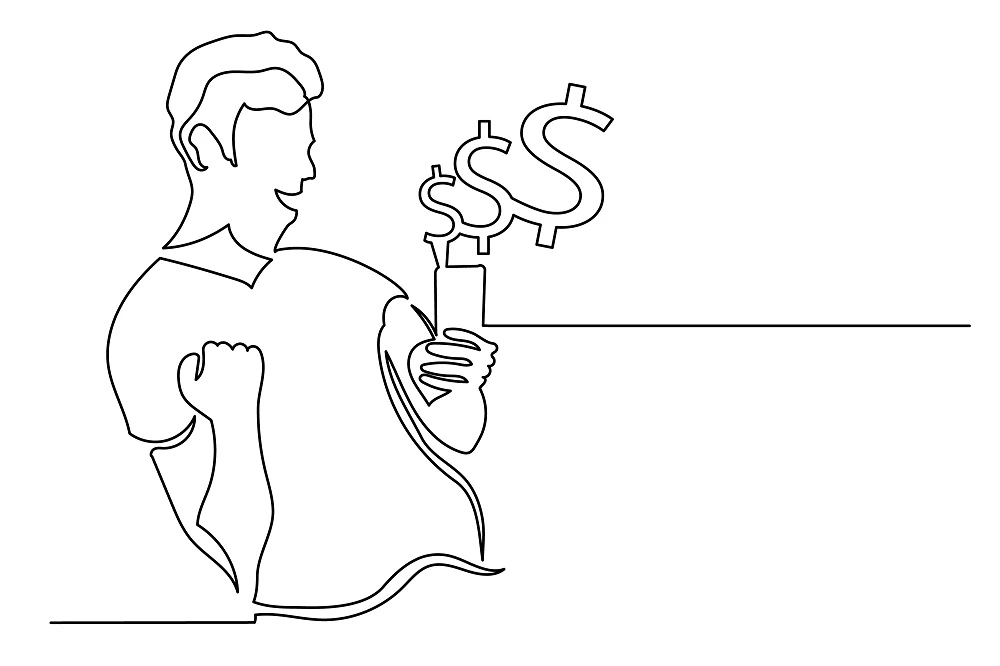 The royalty amount you earn is directly affected by the price you set for your product, minus tax, and Amazon's costs. Amazon costs include factors like:
Materials and production
Packing and shipping at an Amazon fulfillment center
Handling returns and exchanges
Fraud protection
You know, all the hard stuff.
Is there more money to be made as a fully independent Amazon seller? Of course. Does it also cost a lot more money to handle your own inventory and sourcing logistics? You bet.
For a complete look at Merch by Amazon's royalty process, check out their pricing examples here.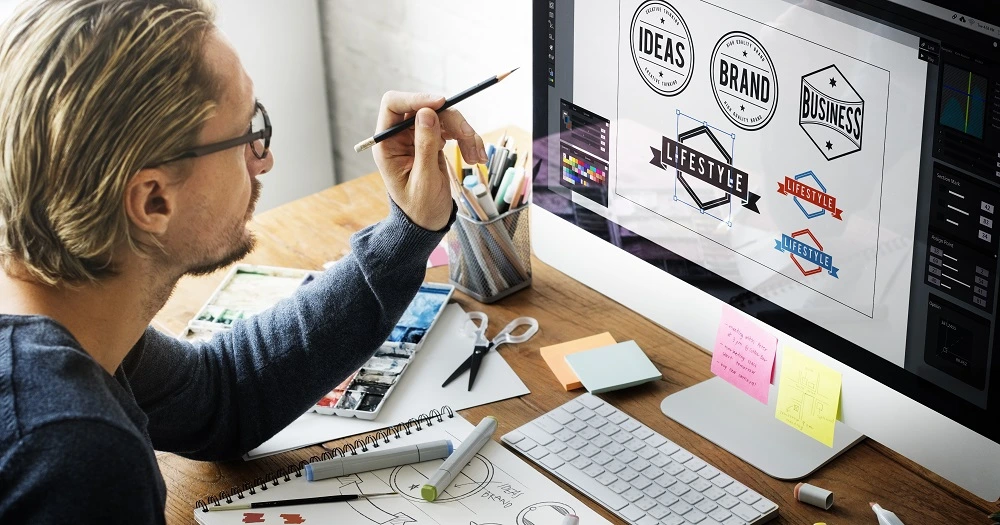 What is the Merch by Amazon Design Process Like?
Your design can be created using any medium you choose, from Canva to Photoshop. Not a professional graphic designer? No problem. For newcomers to the scene, check out Stencil. It's a great way to boil down the complexities of the merch design process and help you create a custom logo in minutes.
A typical custom t-shirt design should conform to the following standards to get the most out of Merch by Amazon:
Image size should fit within a 15 x 18-inch printable area (preferably with a little room to spare around the edges)
Create your artwork using RGB color
Save your image as a 300 dpi PNG file
Make sure your final file is under 25MB
Avoid misleading text in your merch design (For example, don't include something like "glow-in-the-dark," which may lead customers to expect an Amazon product that cannot be printed)
Always make sure your merch design doesn't include any prohibited elements, as defined by Amazon's content policy.
Looking for more specifics on artwork guidelines? Amazon's Best Practices page is where you'll want to go.
Merch by Amazon Requirements – What do You Need to Get Started?
See something you can envision your masterpiece on?
These are the things you'll need to get started selling on Merch by Amazon:
A valid bank account, routing number, and proof of identity (SSN or tax information)
A digital design studio or app. There are dozens of these available online from Canva (free and beginner-friendly) to the Adobe graphic design suite (more robust, for designers). Check out a list of free graphic design apps here!
A killer design idea. It's time to get creative and sketch up something that demands Amazon shoppers' attention (and demands that "add to cart" decision!)
It sounds oversimplified, but that's really all you need to get your custom Amazon merch product out there on the Amazon marketplace.
Step by Step: Setting up a Merch by Amazon Account
I could yammer all day about how great Merch by Amazon is (trust me, it's my job). But talk is cheap. That's why I decided to create a merch seller account for myself, upload my own design, and give the platform a test run so you don't have to.
How to set up Merch by Amazon (this is 100% free by the way):
*Before you begin, have the following information ready:
Business contact info
Bank account & routing numbers
SSN
Step 1
Go to https://merch.amazon.com/landing and click "Request invitation."
Step 2
Sign in to your regular (shopper) Amazon account, then click "Begin Application." (You may have to enter your phone number for two-step verification)
Step 3
You will arrive at your account page. Input your country, Amazon t-shirt business, or brand name (this can be your full name if you don't have an existing business).
Next, input your bank info (so you can get paid!).
Step 4
Input your tax info. Download or print your tax interview if you would like to keep for your records
On the tax confirmation page, click "exit interview" – it should kick you back to the account info page. Click "Save and continue."
Step 5
This should bring you to the Request Invitation Form. Input your:
Industry (novelty t-shirts, app developers, school, etc.)
Business or brand name
Short description (your design background and what you hope to accomplish with Merch by Amazon. Be honest and optimistic!)
Step 6
This is the easiest (or hardest) step, depending on who you ask:
Wait…
The average wait time is 14 days (mine took one week). Take this time to start reviewing Amazon's content policy, exploring their design templates, and browsing frequently asked questions. Start here.
This would also be a great time to start designing your logo if you haven't already!
Below are some of the highlights of the guidelines Amazon offers.
Step 7
Once approved, you should receive an email that looks like this…
Congrats! Follow the approval email link to sign in and view your Merch by Amazon dashboard!
Submitting your First Design – T-Shirt Designer & Publishing Limits
Disclaimer – The following steps presuppose that you have already created a design using photoshop, Stencil, Canva, or other design software. Once you have the correct dimensions and file settings, you are ready to upload your design idea to Amazon.
On your Merch by Amazon dashboard, click the "Create" tab when you're ready to upload the designs you've created. Notice you have options for different types of apparel.
In the upper-right, you will see a box that reads "Select Products." This is where you will choose which apparel types and for which markets you wish to publish your listing.
For newcomers to Merch by Amazon, your design submission limit is set to one per day – with a limit of 10 live products at any one time. As you get more sales under your belt, Amazon will begin to relax those limits based on a "tier" system.
From Amazon:
"The Merch by Amazon team will be hand-selecting content creators who have sold the same amount of products as the number of the tier they are in. For example – to move up from the 10 tier, a content creator will need to sell at least 10 products from those they have created to move up to the 25 tier. Admission to these tiers is based not only on sales but the quality of the products being sold by the content creator as well.
Tier levels include:
10
25
100
500
Pro (by invitation)"
If the "publish" button is greyed out/unclickable, it may be because you are trying to publish to more than one marketplace at the same time. Make sure you only have one item/market checked, then try again.
Color and Pricing
Next, you will be able to choose color options and set your price. Royalties will adjust based on what you choose the sale price to be. Keep in mind that there is a minimum sale price (different for each article of clothing) put in place to cover Amazon's production costs, as we mentioned earlier in the blog.
I uploaded two logos, just to be safe.
Create Your Amazon Product Page
If you thought you were going to read a Helium 10 blog without mentioning the absolute gold mine of Amazon keyword research… THINK AGAIN.
While nothing is stopping you from throwing together a merch product title, bullet points, and product description off the top of your head (that's what I did first), there's a good chance your Amazon merch is not going to get noticed. Granted, this depends on just how competitive your niche is… my point remains: the more time you take to target attainable keywords, the more visible your Amazon merch will be (and on Amazon, visibility = sales).
There is more than one way to find Amazon keywords.
Black Box & Magnet
(FYI, all of the Helium 10 Amazon seller tools I mention in this blog are free to use, with limitations)
First, I searched for the phrase "nature shirt" within Black Box our Amazon product research tool, under the "keywords" tab. A pretty safe starting place for a nature-inspired design, right? Of my results, I pinpointed the phrases "nature T-shirt" and "nature lover shirt" as high-volume keywords (both right around 400 monthly searches).
Let's choose one of these keywords and run it in Magnet, our Amazon keyword tool, to expand our options. Click on the right-side ellipses for your keyword and look for "Run Magnet."
I used the tool's filtering parameters within Magnet to sort by highest magnet IQ score (phrases with high search volume and low competition). I also filtered for phrases that must include "nature," "camping," "mountains," "tree," etc.
Tree hugger t-shirt, camping shirt, nature art… these may seem like obvious terms, but I neglected to use any of them in my original listing. Obviously, you'll want to put some time into choosing keywords that are relevant to your product, but by using Magnet, the delicious data is hand-delivered to us on a silver platter.
X-Ray & Cerebro
Next, it's time for some light market research. Fear not, this whole process took me around 10 minutes. I began by searching Amazon for my generic "nature shirt" keyword. Once I was on the search results page, I opened Helium 10 Xray (from our free Chrome extension) – this shows me all ASINs on my current search results page.
I then took the top 10 ASINs and copied them into Cerebro (our reverse ASIN Amazon tool). Keep in mind, you can also sort this list by category, price, sales, revenue, BSR, and more.
Once in Cerebro, I chose the same custom search filters that we applied in Magnet (as you can see, we are crazy about filters – you could really boil things down further if you were so inclined). Let's see what Cerebro had to say…
I got a little more than I bargained for! From this very cursory search I've learned two things:
I've found more high volume, low(ish) competition keywords I can add to my product page (red boxes)
I've learned there is apparently a market for sloth-themed nature apparel (red arrow). A future graphic design perhaps?
Keep in mind that my examples here were only based on one root keyword. If you spent some real time digging with Cerebro and Magnet, you will end up finding words and phrases you never would've thought to use for your Merch by Amazon listing. This may include anything from common misspellings of words to adjacent phrases that open up your Amazon product to unforeseen markets.
Keywords… Assemble!
Great – now you have a pile of keywords. What do you do with them all?
The last stop on our tour of free Helium 10 tools brings us to Scribbles – the end all, be all Amazon listing optimization tool.
First, I took all of my "keeper" keywords we collected above and pasted them into Scribbles (left side), one phrase per line.
Click "apply."
In seconds, Scribbles performs three tasks that will make your life infinitely easier:
Sorts your keywords by search volume (remember, "the redder the better")
Breaks them into word form and phrase form
Most importantly, live tracks your keyword usage as you add them into your listing template
Notice I am electing to ignore certain fields. Merch by Amazon listings differs from normal Amazon listings by only allowing for a product title, two bullet points, and a product description.
Now, for the purposes of this blog and my example merch seller account, I kept things fast and dirty. However, ideally, you can craft excellent content for your Amazon product page that both appeals to your target customers' emotions and includes your thoroughly researched keywords in a natural-sounding way.
Back in your Merch by Amazon listing creation, take what we've created in Scribbles, and simply move it into your listing!
Update: A small hiccup I encountered along the way…
After attempting to use my keyphrases that included the word "shirt" or "tshirt," I received an alert that Amazon strongly recommends against using names for articles of clothing in your listing. This is a little frustrating, as it's significantly more challenging to make a relevant title without the word "shirt" (not to mention it was a big part of my keyword research).
However, I am chalking this up to the fact that Merch by Amazon is still expanding rapidly to include other products, not just wearable apparel. As such, they are attempting to keep things as neutral as possible. We'll keep an eye on any changing rules and revisit this in a future update.
Alternatives to "shirt" include: "apparel," "design," "logo," or "top."
Below is my "happy medium" between my own keyword research and staying within Amazon's merch program limits.
Congratulations! You're finally ready to hit "Publish!"
Wait for Amazon to Process and Keep an Eye Out for That Confirmation Message!
Mine took less than 24 hours to get approved.
I took the liberty of being my own first Amazon customer and eight days later…
Comfy, cotton/poly materials (soft inner lining), cuffed sleeves and bottom, and… the logo printed perfect!
I wouldn't expect two-day shipping like other Amazon products, since merch products are printed as they are sold. However, shipping was still 100% free (and included that much-coveted Prime badge that shoppers trust).
I think it's safe to say my experiment was a success!
Merch by Amazon: A Must-Have for Anyone Selling Online
If you don't accomplish what you want, don't worry, the Merch by Amazon Platform is forgiving. Upload a new design and try again! Although it is poised for big additions in the future, there is one consistent thing about this merch platform: people are always uploading new products and trying new things.
If you could make a couple hundred bucks a month not doing anything, you should.
This is a brilliant exercise in practicing keyword research, keeping up on trends, and a 0% (since nothing is truly 0%, we'll say .5%) risk venture. You won't lose money on this.
Bradley recently spoke about Merch by Amazon with accomplished seller Chris Green on the Serious Sellers Podcast. They covered everything from "putting yourself in luck's way," to the limits of parody with your design, to learning from your mistakes and moving forward.
I thought Chris summed up Merch by Amazon rather well:
Full disclosure: In the Amazon marketplace, that's the best scenario you're gonna get.
Frequently Asked Questions
Everything for your business on Amazon.
Find out more about our products by signing up or speaking with one of our
Customer Success representatives today. With us in your corner, you can enjoy
more sales and increased engagement from your Amazon business.
Chat with a Support Specialist