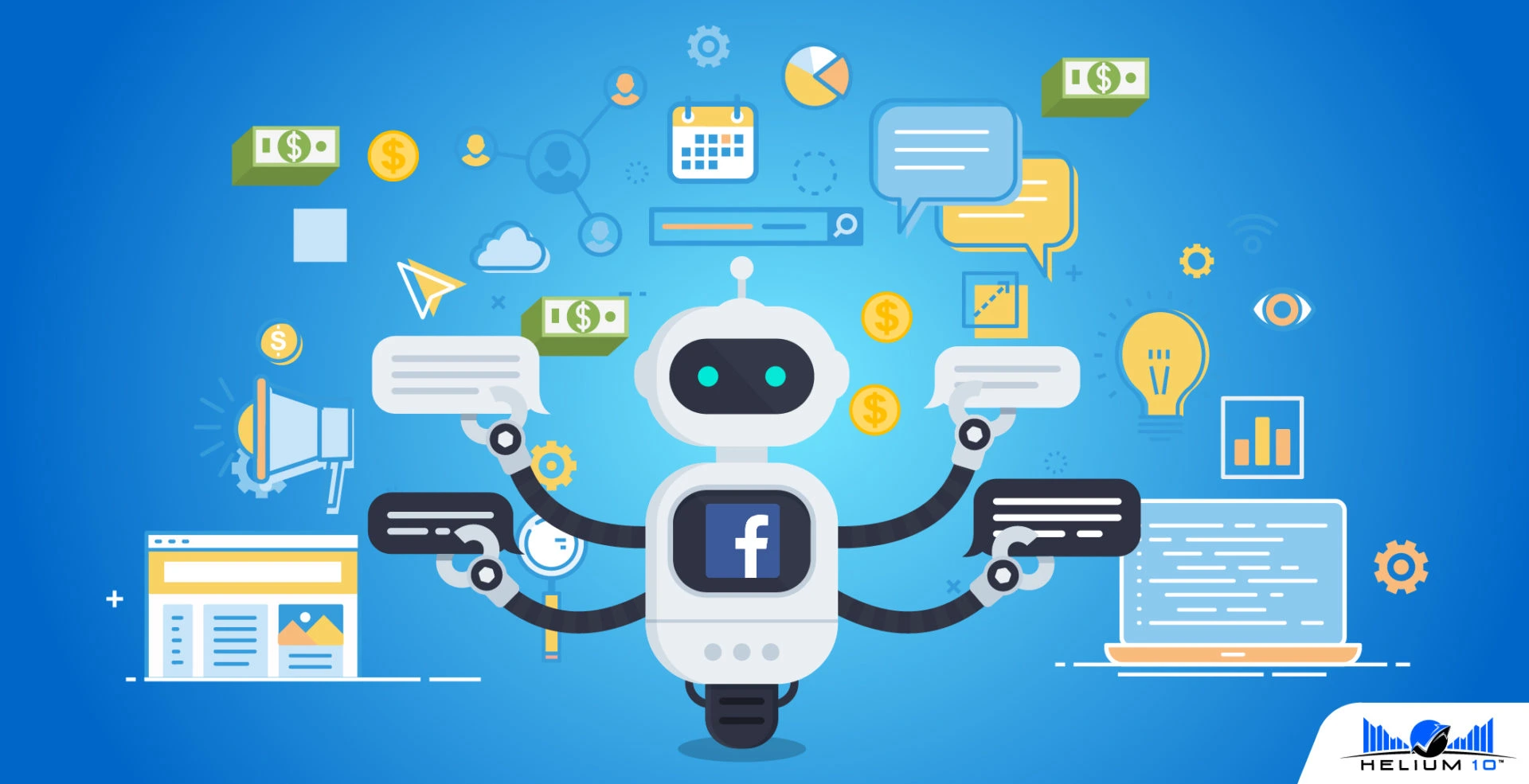 Make More Money & Get Top Ranking with Chatbot Facebook Marketing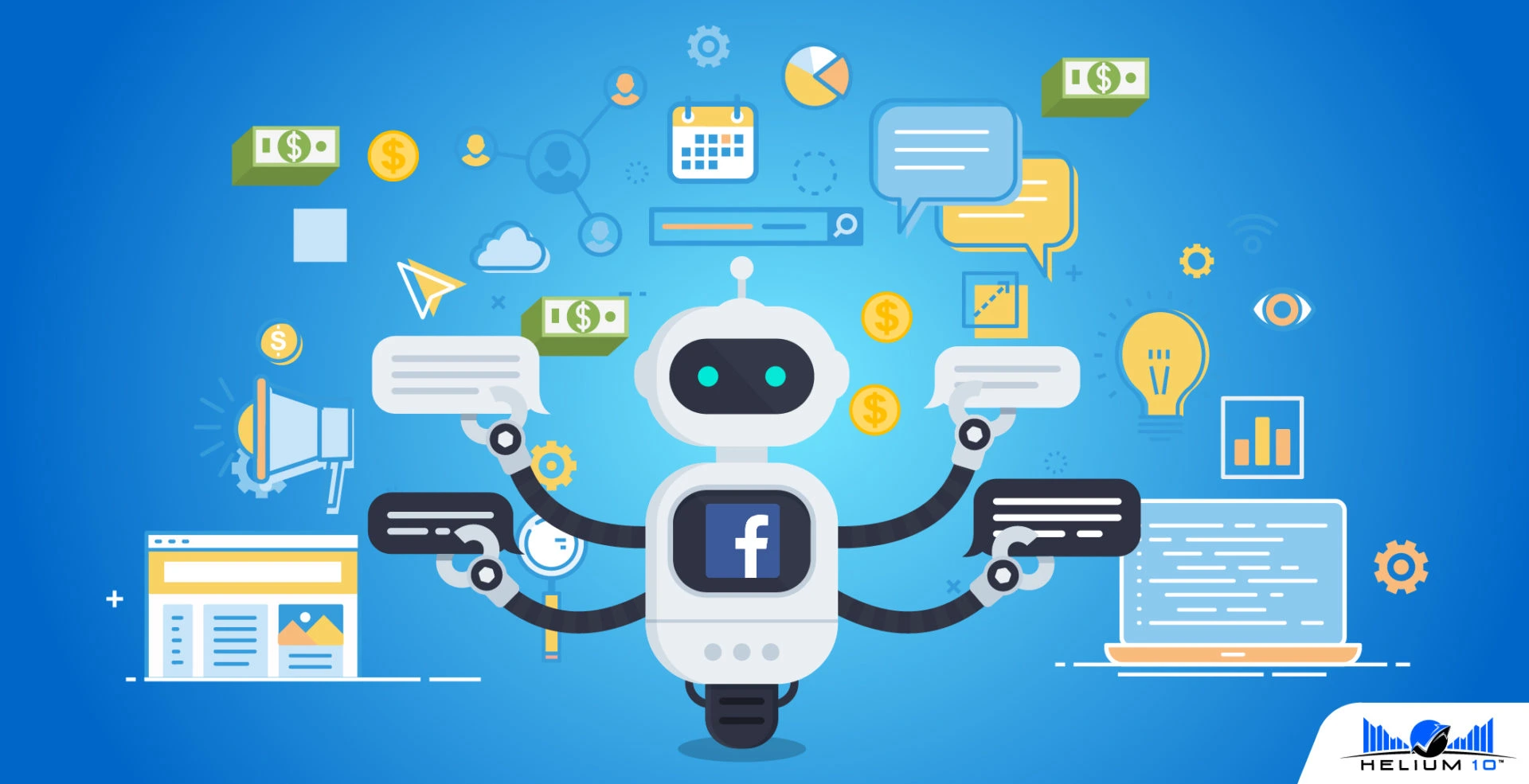 Facebook marketing has really come into its own in the last few years, providing businesses and organizations with an effective means of targeting specific audiences efficiently with sponsored advertisements in user feeds.
If you are familiar with the Helium 10 Cerebro Product Ranking (CPR) Method, you know that delivering coupon codes is a necessary step in offering product units at heavily discounted prices.
These coupons facilitate high conversion rates during the product launch to help rank the product ASIN to page one within a relatively short amount of time.
Using the CPR Method as a guide, Amazon seller Marc Staller has created an effective strategy for distributing coupon codes with the flexibility and effectiveness of Facebook marketing.
Follow Marc's video guide here to distribute your Cerebro Product Rank coupon codes via Facebook:
Distributing these coupon codes can be done in multiple ways, but one of the most effective means is through social media platforms, Facebook in particular. The reason for this distinction is that Facebook marketing coupon codes have become more accessible to set up and automate to millions if not billions of users around the world.
Private label Amazon sellers have discovered the advantage of using Facebook marketing to target the desired audience with a simplified search interface directly. Customers are shown these sponsored ads based on demographics, interests, and liked pages rather than just keywords.
With the added functionality of Facebook Messenger thrown into the mix, Amazon sellers can now communicate directly with customers without interference from Amazon.
Marc's strategy employs new and old tricks of advertising to grab the attention of customers who are already exposed to a sea of content and ads while on Facebook. The method uses Facebook ads in combination with Facebook Messenger functionality boost sales on Amazon.
In so doing, this strategy also facilitates an efficient means of coupon code delivery as part of the Cerebro Product Rank method. Additionally, using Marc's approach can deliver quicker results in ranking highly for keywords and earning reviews from customers.
This Facebook Messenger method builds of some of the tenants laid down in "How to Set Up Facebook Offers To Distribute Amazon Single-Use Coupon Codes," a previous article on creating Facebook ads to use as part of the CPR Method. Marc's method adds in the chatbot element via Facebook Messenger's functionality.
Two benefits of using chat bot marketing with Facebook Messenger include:
Higher Conversion Rates – The interaction with customers over Facebook Messenger can appear more personable to customers utilizing the chatbot advertising. By constructing the chatbot conversation naturally, people may view the deal as if they were talking with a live person in a store, therefore satisfying an emotional need for interaction to complete the purchase.
Ask Customers for Reviews Directly – Since the coupon code distribution occurs through Facebook Messenger, sellers gain a direct line of communication with their customers and can go beyond the email option they had with Amazon. After 7-10 have passed since the coupon redemption, sellers can ask for customer feedback and make requests for product reviews directly through Facebook Messenger.
The Basic Premise of Chat Bot Facebook Marketing Coupon Codes
Here is how the process works from the customer's perspective:
A customer sees your sponsored Facebook ad for your Amazon product discount offer in their online social feed.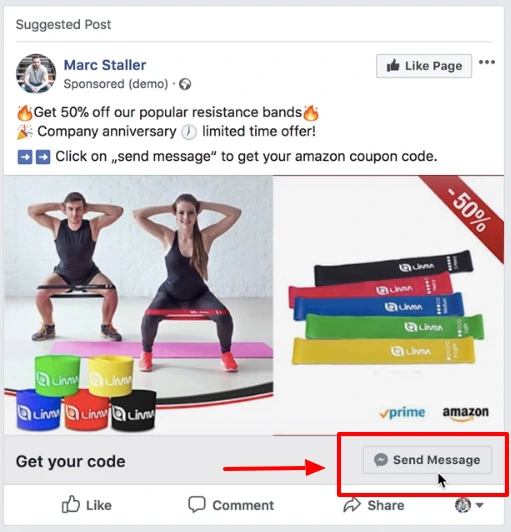 The customer clicks on the "Send Message" button on the ad to start the chatbot sales funnel. An automated message via Facebook Messenger appears from the seller's business page, detailing the limited time deal and how there are only so many coupon codes left.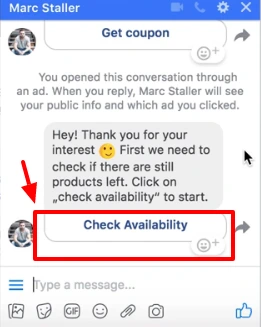 The customer clicks the "Check Availability" button within the Facebook message. The chatbot marketing funnel sends an immediate follow-up message that "confirms" that coupon codes are still available for the Facebook marketing deal.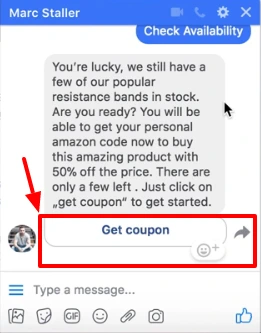 The customer clicks the "Get Coupon" button in within the Facebook message. Another follow-up message is sent from the chatbot and provides the coupon code to use.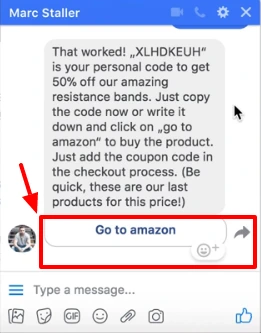 To redeem the code, the customer clicks on the "Go to Amazon" button within the message to be taken directly to the product page with the keyword highlighted using a 2-Step URL.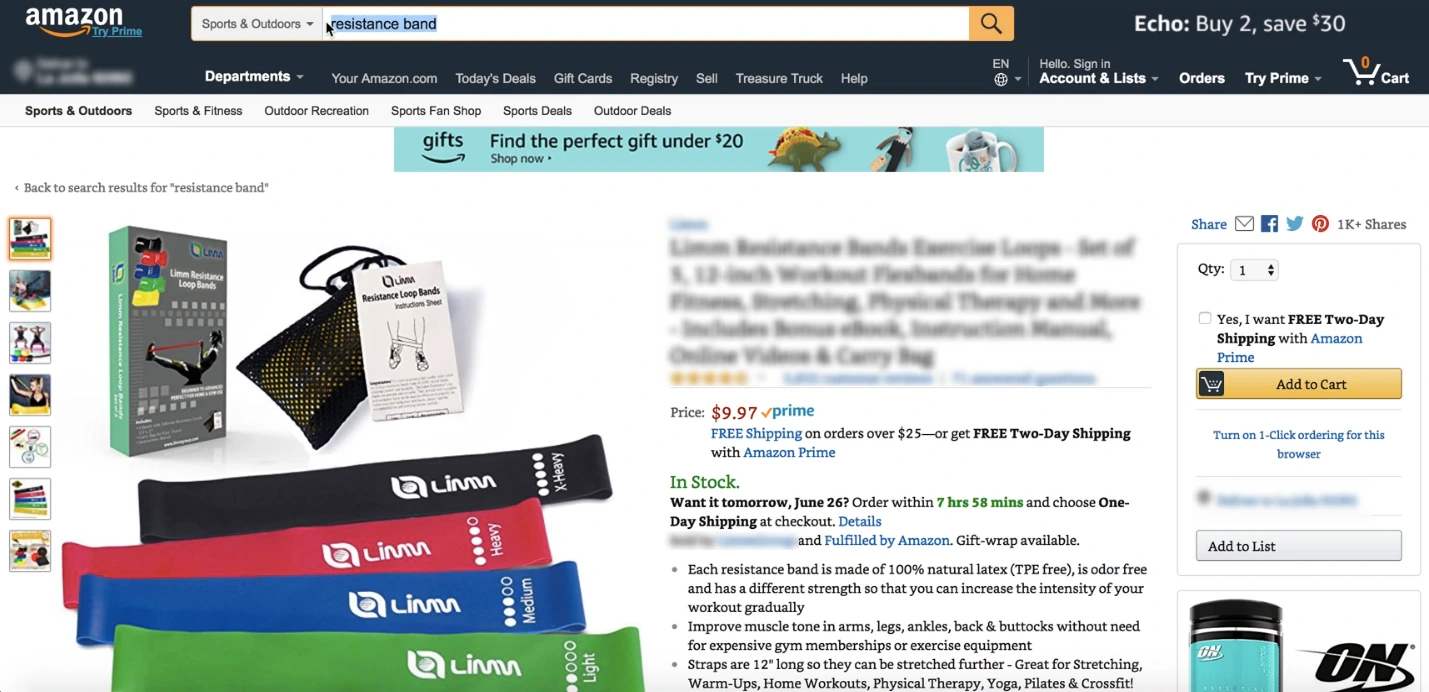 From here, the customer goes through the typical buying process on the Amazon listing and inputs the coupon code during the transaction to buy the product at the heavily discounted price, thus contributing to the sales portion needed to make the CPR Method work.
The secret to this Facebook marketing strategy lies in highlighting the sense of urgency, scarcity, and exclusivity within the sponsored Facebook ad and the follow-up Messenger text that follow each action of the sales funnel:
Urgency
Creating a sense of urgency in your Facebook marketing ads is your first line of attack to grab attention from customers. Phrases like "Limited Time Offer" and "Sale Ends [Insert Date]" tend to be strong messages of urgency, pushing customers to take that first step into the sales funnel. If you can make it work, adding some automated countdown can also spur customers to answer your call to action.
Scarcity
Telling customers that you have a limited supply of your product in your Facebook marketing ads can also prompt them to jump on the offer for fear of missing out on an item they might be interested in. Phrases like "Only a few left in stock" or "Inventory running out" can be used in the advertisement text and messages to inspire action by customers.
Exclusivity
Being a bit of a psychological trick in nature, creating a coupon code that looks like it is custom made makes customers feel like they are getting one-of-a-kind coupon codes. Potential buyers are more likely to claim a coupon code if they believe it was created just for them rather than a massive code that's been claimed by everyone else. Marc uses "XLHDKEUH" as his coupon code because it seems randomly generated as opposed to something created to be used en masse like "july4sale" or something similar.
Remember to implement these tenants in your text when creating your chatbot marketing campaign. PLEASE NOTE: while Marc's video demonstration used Chatfuel as the chatbot advertising platform, this strategy can work with most chatbot software.
Liked this tutorial? Or have questions about Facebook marketing using chat bot advertising strategy together with Facebook Messenger? Let us know in the comments below!
Achieve More Results in Less Time
Accelerate the Growth of Your Business, Brand or Agency
Maximize your results and drive success faster with Helium 10's full suite of Amazon and Walmart solutions.