Amazon Brand Registry – The Best Way To Crush Counterfeits
Don't take counterfeiters on Amazon lying down. Thanks to Brand Registry and other programs under its umbrella, you can fight off the fakers.
Updated on: January 25, 2023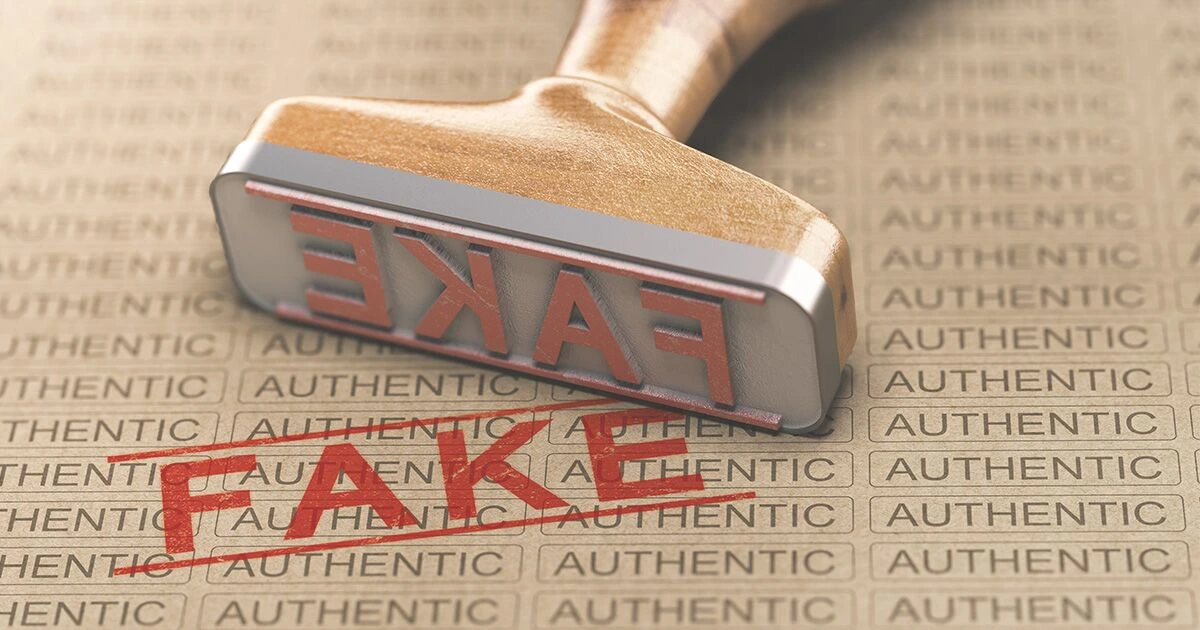 Selling on Amazon is a great opportunity for brands, but… is your brand really protected? Unfortunately, nowadays on Amazon there is a growing problem with counterfeiters, copycats and inauthentic sellers. In this post we will cover what Amazon Brand Registry is and why it is the best way to avoid counterfeits.
Many companies face these doubts. They want to exploit Amazon as a massive sales channel, but the fact that they are vulnerable and exposed to bad practices (or black hat tactics) by other sellers makes them reconsider the decision.
Are those problems even a thing or just anecdotal?
According to the Verge and other news publications even Amazon's own products are getting hijacked by impostor sellers so, as you can see, IT IS a thing.
In May 2019, there was a pretty well-known case about Gumball Poodle's Trump socks. They went viral and there was an absolute counterfeit storm, causing the original manufacturer to lose lots of money.
Thanks to research conducted by leading market research firms we know that counterfeit products are forecasted to be a 1.82 Trillion USD business by the year 2020. Again, this is a pretty big thing.
How is Amazon fighting counterfeit?
Of course, Amazon is aware of this situation. In fact, they are the first ones interested in offering mechanisms to control these situations and avoid both listing hijackings and possible scams. As you know, they are a 300% customer-centric company, so they take this seriously.
Even though their Transparency Program was beta launched in 2017, it took them 2 years (February 2019) to first admit to their investors that they had a counterfeit problem.
Three weeks later, they launched Project Zero, one of the company's first steps to actively fight counterfeits. In July 2019, we read that they're expanding Transparency anti-counterfeit codes to Europe, India, and Canada, allowing brands to enroll in the program and add Transparency's QR labels to their products.
The result? In Amazon's own words "4,000 brands have enrolled in the program, covering 300M unique codes, leading to Amazon halting more than 250,000 counterfeit sales".
To me? Well, that could be just "bla bla bla." As you imagine, if a 13-year-old kid is able to hack NASA servers, there is always room for a loophole where counterfeits can be uploaded and sold despite Amazon's efforts.
China is the largest producer of everything
Of course, Amazon is not interested in their marketplace being filled with counterfeit or low-quality products. That would mean that users are offered a poor shopping experience, and sellers feel their rights have been violated and will end up abandoning Amazon. I know it sounds weird, but I've seen huge Spanish brands (both Marketplace and Retail) quitting the marketplace and moving to smaller marketplaces or even to their own ecommerce sites.
As we know from Marketplace Pulse's reports, 40% of Amazon's sellers are from China. With the country being the largest producer of everything, including counterfeits, this could be a potential problem if you want to be the world's largest retailer and maintain some quality standards.
This is not to say that only Chinese sellers engage in these practices. Oh no, the problem exists across the world. However, due to easy access to many of the same products third party brands are manufacturing, there is a disproportionate number of bad actors operating out of Chinese factories. According to Marketplace Pulse "China, after all, is the largest producer of counterfeit and fake products. However, it is also the largest producer of everything".
So, what can we do to protect our products and brands? Of course, there are ways to prevent hijacking, and Brand Registry is one of them.
What is Amazon Brand registry
Brand Registry is the name given to the department/feature we are talking about. It consists of an internal register in which Amazon includes those trademarks that prove to be the owners of a commercial identity.
From the moment we are inside the Amazon Brand Registry system, we can obtain greater control of our brand identity plus a 24/7/365 direct communication channel with the big A.
They offer us tools to identify and report copyright violations, even proactively and without intervention on our part, as they use the information they possess to contrast it with products, listings and sellers that could potentially be infringers.
In this way, they have the ability to block bad actors without the need for a complaint. But we can also "push the situation" identifying counterfeits or non-authorized sellers ourselves and report them to Amazon.
How to register your brand and how much does it cost
The process itself is not too complicated and it usually takes only 2 or 3 weeks. The main thing is that you comply with the requirements set by Amazon and have all the documentation.
Requirements
We are talking about a multinational that is present in half the world and that entails adjusting to the legality of different countries.
At least among those included in this program are USA, Canada, Mexico, Brazil, UK, Germany, France, Italy, Spain, United Arab Emirates, Japan, India, and Australia. Nope, not Turkey. Of course, the documentation is not exactly the same on every Amazon marketplace.
In order to get an idea, we will take as a reference what is requested for a USA Brand Registry:
Trademark organization: United States Patent and Trademark Office (USPTO)
Statutes: Trademark must have a live registration issued and active in the principal register
Text-based marks: 1 – Typeset Word(s)/ Letter(s)/ Number(s); 4 – Standard Character Mark
Image-based marks: 3 – An Illustration Drawing which includes Word(s)/Letter(s)/ Number(s); 5 – Words, Letters, or Numbers in a Stylized Form
Essentially what they are asking for is that the trademark is registered and active, as well as being able to prove that you are the owner of it.
If you are going to sell in more than one country, you will have to present suitability for each one of them. You can find out what you need for other locations here.
Login to registration
Once you have verified that you meet the requirements and have access to the documentation, you must log in with your seller or Vendor account.
This username and password are the ones you will need to start the registration process in the trademark registration.
Register your registered trademark with Amazon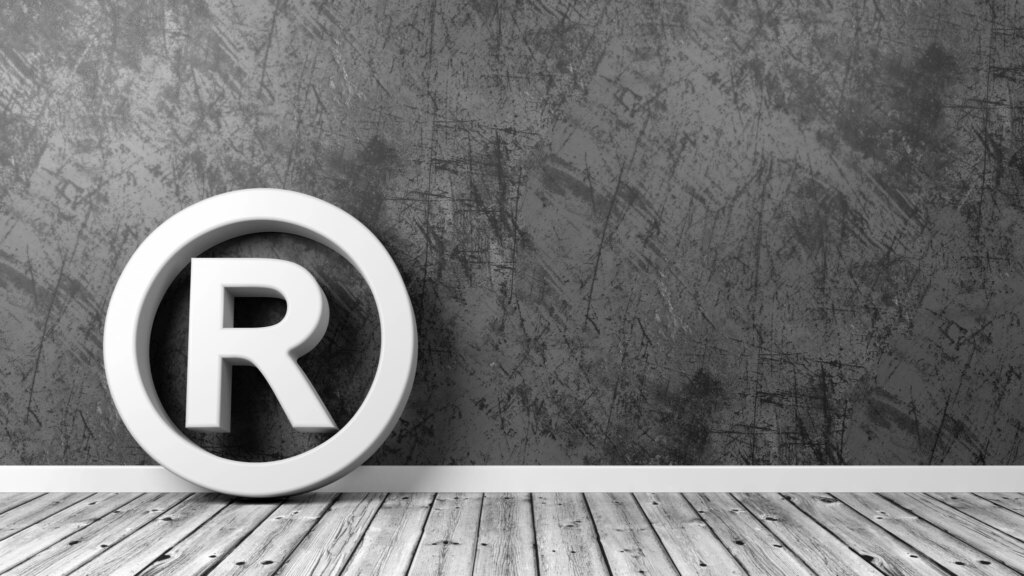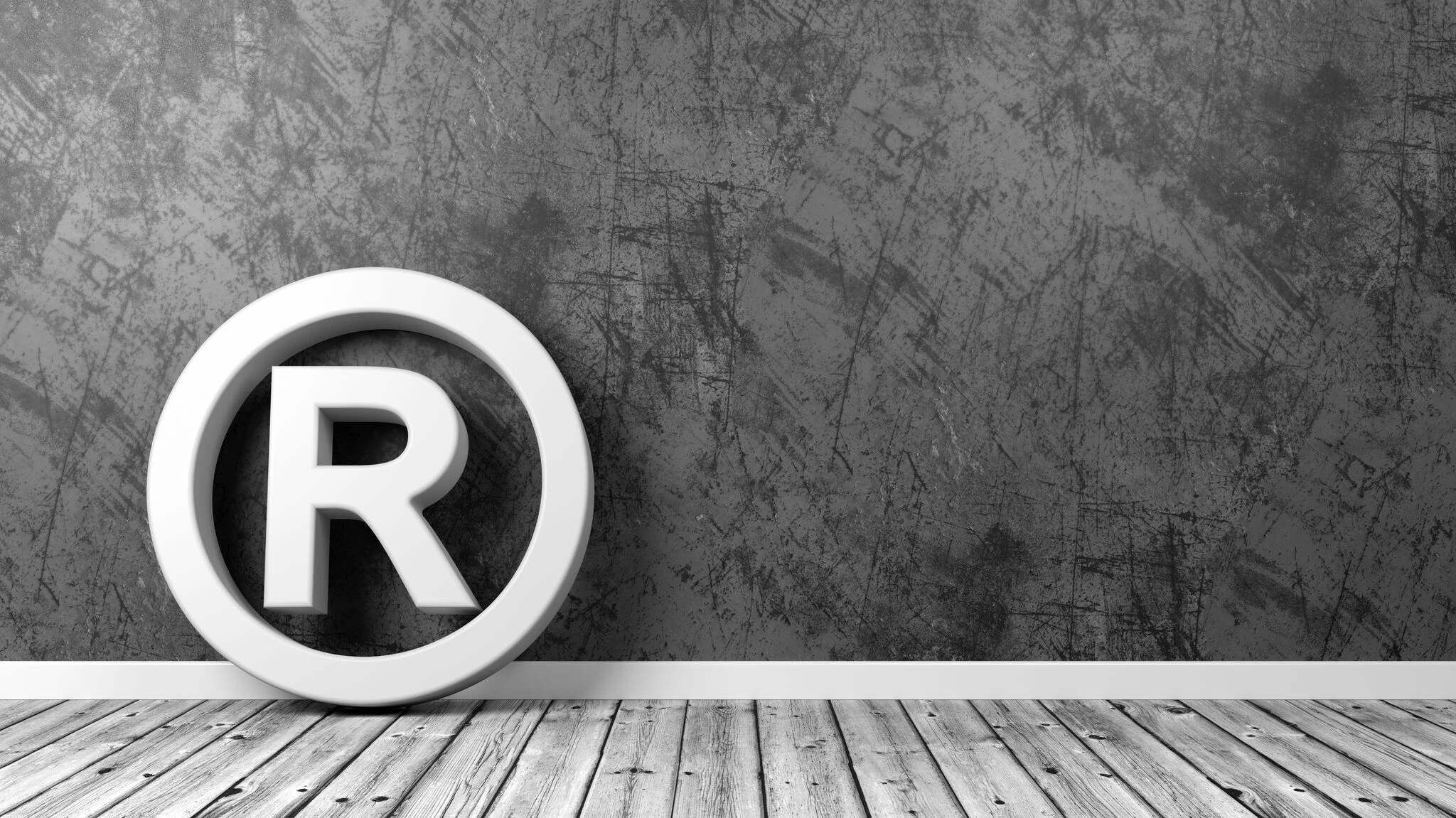 This is the last step, now it would only be left to do the registration itself. To do so, go here and register with your credentials.
We are going to request a series of important information such as the brand name, the registration ID, list of categories to which that mark applies, list of countries producing the goods.
Once completed (with as much detail as possible) they will contact the person responsible for the brand to confirm the identity and ownership. This user will receive a code to complete the registration and start enjoying the advantages of this program. It's a process similar to Seller's Central login (you get an SMS with a code).
It is a procedure that may take some time (as I said previously, 2 or 3 weeks tops), so follow up through the corresponding page to see the status of your application.
What are the pros and cons
In general, we must say that it has many more advantages than disadvantages. The downside is merely a matter of management and bureaucracy:
We need to have one or more brands that are active in each country where we want to operate.
It is not an immediate procedure, it takes some time from the time the information is collected until the code is received and validated.
sellers are at a disadvantage versus manufacturers as Amazon prioritizes any decision of the manufacturer by replacing any action the sellers have previously taken (e.g. descriptions).
This last point is important, because a registered brand can claim any of its product listings and change the listings title, bullet points, descriptions, and images. As I said, I think this is very important for any brand to control its brand presence on a massive marketplace like Amazon.
Most of the brand owners are not selling on Amazon, but all of their products are being sold there by third-party sellers (some of them completely unknown by the brand owner or their trade or product owners). So it's in brands best interest to take control of any product listing that's not 100% brand compliant and improve the text and image/video of the product listing to their brand needs.
Advantages for manufacturers
If you are a manufacturer you will find many advantages in Amazon Brand Registry. As a matter of fact, this is precisely the type of seller that Amazon Brand Registry wants to protect. The list of advantages is quite long:
More control over your brand. You decide how it should be shown so that no third party will be able to do or say anything against your commercial strategy.
You get your brand to be consistent across all channels. The same guidelines will be applied, the same communication and this will help to generate homogeneity in branding.
You prevent counterfeit products from damaging the user's experience and perceiving an image of insufficient quality or a positioning that does not correspond to that of the brand.
How can you avoid counterfeits and black hat tactics
Each individual product receives a code associated with your global catalog (GCID). Thanks to this identifier, Amazon warehouses can verify that the products are legit.
Users can also validate authenticity through the Transparency App (even outside the marketplace).
Brand registry also offers a tool for brands so they can search their own products on Amazon's database by name, ASIN or image so it's easier for them to find what products are being sold by third parties and check if the listings are optimized or even if there are non-authorized sellers selling them. This is an active tool used by the brand owner.
There are also passive tools that use the information provided by the brand to act automatically when an unauthorized seller uses our brand or intends to sell in markets in which we do not distribute.
Avoiding fake counterfeit complaints
In any case, these tools generate alerts in real-time thanks to which we can report counterfeit products to Amazon. Anyone who detects them can do so, in fact, they only have to access this page and file a complaint.
This is one of the black hat tactics used by some sellers; filing a fake counterfeit complaint. Amazon takes down the listing or the seller and you have to prove to them that you are the legitimate seller to get your listing or account back.
Well, this is something you can surely avoid if your brand is registered as, obviously, you will have every right to be selling your own products.

By being registered as a trademark, we are indirectly protecting ourselves from malicious campaigns in which massive intellectual property infringements reports are made of. Leaving the brand without registration can leave the seller vulnerable to these types of black hat attacks.
Avoiding listing hijacking
Since we're talking about black hat tactics, we can't forget a classic like listing hijacking. There is no more effective or faster way to prove ownership of a listing than having the trademark registered on Amazon.
Plus, of course, you can use Helium 10's alerts tool to be notified in real-time if someone is trying to hijack your listing. Even if your brand is registered I absolutely will advise you to have a real-time hijacking alert tool, especially when Prime Day, Black Friday or Cyber Monday are close. Listing monitoring is your friend.
Fake negative or positive reviews
This is also a classic but still a daily nightmare. Fake positive or negative reviews are often made by other sellers (most of them, unverified reviews) so they can report the listings to try to take them down.
As I said, Brand Registry opens a permanent channel between the brand and Amazon so, the first thing you need to do is monitor your listings reviews and, if you feel there's something odd, let the Brand Department know.
Again, monitor your listings.
Fake orders to break your stock
Well, I've seen this just a few times, but it's definitely one of the worst things that can happen to your account. We all already know the 999 cart trick, so unprotected listings expose their stocks to potential hijackers.
Those guys can then place fake orders in order to break your stock, which is a negative signal for Amazon SEO and will make you lose the Buy Box. Plus, some of the fake orders can generate refunds, negative reviews or even A to Z claims. If this happens, you're doomed.

Monitoring every order is crucial, as well as utilizing inventory protection (another tool from Helium 10). Again, if you see any suspicious movement, better call the brand guys.
Stocking counterfeits
Unless a category is closed to new sellers or a brand is registered and notified in real-time, any seller can list inventory for a product and sell it in no time. That means that some sellers would add to your listings and (maybe) start selling counterfeit products to take down the listing due to A to Z claims or negative reviews.
One more time, Helium 10's Alerts is your BFF.
Those are just 4 examples, but I think you realize the amount of options and advantages of using the Amazon Brand Registry. If you are a manufacturer or a private label seller and you are going to sell on Amazon, you should not think about it too much.
Is Brand Registry 100% effective against black hat and counterfeits?
Absolutely no. Yup, sorry but I like to be honest 🙂
Some sellers are desperate, to say the least, because Seller Support isn't able to solve problems like:
legit listings removed due to a false counterfeit claim
ASIN piggybacking: when a competitor copies your product listing and sets up their own at a lower price. Sometimes they get the product from the manufacturer, sometimes they buy it from you, sometimes it's counterfeit and sometimes, they steal the Buy Box on your own ASIN.
Amazon.com selling counterfeit material under other manufacturers brand names and refusing to remove it.
IIDP (Incorrect Info on Detail Page) caused by Retail contributions to product listings outranking Vendor's contributions (product name, bullet points, description or images), leading your listings to a train-wreck and dropping sales
And many other seller nightmares
Trying to fix some of these problems with Seller Support (not owning a registered brand) is a waste of time.
Most of the times your emails will just be ping-ponged from one person to another, leading you to desperation. On the other hand, contacting Brand Registry support goes straight to the Brand support department.
But, how can we try to fix these problems if any support department is not able to?
Counterfeits, piggybacking or listing hijacking DIY
When talking about counterfeits, piggybacking or listing hijacking, I would say that the best thing to do is, first, warn the competitor and tell him you're going to reach out to the respective Amazon department.

This is pretty easy, as you can find their public seller information and contact details and approach them outside Amazon.
80% of times, that should be enough for the fake seller to pull out. The other 20% are counterfeiters, which are aware that it's pretty difficult for an American or European brand to legally chase them.
Sometimes you wanna scale the case to Amazon's legal department, or even write to Jeff Bezos [email protected], which could solve the issue in 2-3 weeks.
You can also purchase the fake product and file an A to Z claim. That would require a picture that shows the product is a fraud and reporting the seller.
Amazon Retail selling counterfeits
When dealing with Amazon Retail selling counterfeit products, keep in mind that they are not selling the counterfeit, but a Vendor is. So you want to track who is the company/individual and reach out to him to try the same process we just explained for the counterfeits.
IIDP (Incorrect Info on Detail Page)
Sometimes the Retail department could be your worst enemy. They often modify your listings information turning them into poor quality low-converting listings.
Why? First, because they can. Second, because Amazon thinks the changes would be in customers' best interest. Unfortunately, sometimes they are wrong.
Theoretically, if you send a ticket through Vendor Central asking (for example) for a product name change, you should outrank Retail's changes.
If this isn't working, try this excellent workaround by Reddit user Saiyan Strong:
Create an external website with your listings. The page has to be exactly how you want your Amazon detail page to look.
Make sure your Amazon listings have all the same images on it.
Log in to the Brand Registry portal and use the Brand Registry support tool. Go to "listing issue" and then "Incorrect listing information" or "incorrect detail page".
Describe your issue and leave a link to your website as a reference for how you like the product to be presented they usually fix it within a day.
Conclusions
So, in conclusion, what you need to do in order to better fight counterfeits is:
First, know that they are a major problem and that sometimes your product can't escape them.
Register your brand on Amazon.
Enroll in the Transparency Program and QR label your products
Always have an action plan just in case you face these problems. It's always better to know what steps you should take.
Monitor your listings. It really doesn't matter if you're on Marketplace or Retail, just monitor them for your own security.
Know the workarounds to fix the problem if Seller Support is not helping.
Stay up to date about black hat and illegal problems faced by other sellers. Fulfillment By Amazon's Subreddit is a great source, also the Seller Forums.
And good luck, because if you are unlucky enough to face one of these unfortunate situations, you're gonna need it.
Frequently Asked Questions
Everything for your business on Amazon.
Find out more about our products by signing up or speaking with one of our
Customer Success representatives today. With us in your corner, you can enjoy
more sales and increased engagement from your Amazon business.
Chat with a Support Specialist