Compatible with: Amazon
Amazon Product Analyzer (Listing Analyzer)
Get the intel you need to see what works on Amazon.
Listing Analyzer Preview
Already have an account? Log In
Marketplace
www.amazon.com
www.amazon.com
www.amazon.com
www.amazon.ca
www.amazon.ca
www.amazon.com.mx
www.amazon.com.mx
www.amazon.de
www.amazon.de
www.amazon.es
www.amazon.es
www.amazon.it
www.amazon.it
www.amazon.fr
www.amazon.fr
www.amazon.co.uk
www.amazon.co.uk
www.amazon.in
www.amazon.in
www.amazon.nl
www.amazon.nl
Benefits of Listing Analyzer
Measure the power of any product listing.
Import your ASINs and receive valuable insights on high performing areas of your listing
Access an in-depth optimization checklist that evaluates all aspects of your listing
Leverage your competitors' selling strategies and see how your products compare
Import up to 10 ASINs for a broader scope of what a particular market niche looks like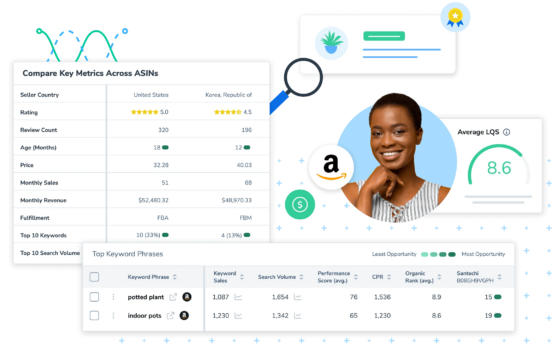 Helium 10's Full Suite Pricing
A plan for every seller's experience level
Get Started with Listing Analyzer
Assess, evaluate, and optimize your product listings
Sign Up
Address weak spots
Boost rankings
Outperform your competitors
Thought Leadership, Tips, and Tricks
Never miss insights into the Amazon selling space by signing up for our email list!
FAQs
An Amazon product analyzer enables you to see how your product listing optimization is compared to your direct competitors. It helps you identify areas for improvement so that you can improve your visibility in Amazon's search results.
An Amazon product analyzer is critical if you'd like to rank well for high-purchase intent keyword phrases in Amazon's search results. It breaks down your content and media in a way that shows you what might need to be done (i.e. write a longer title with keywords, add more bullet points, improve image quality, etc.).
An Amazon product analyzer's cost depends on the number of uses you'd like each month. To see a full breakdown, please visit our pricing page and click on the "Listing Optimization" dropdown to locate Listing Analyzer.
Additional Benefits of Helium 10
Solutions for Every Seller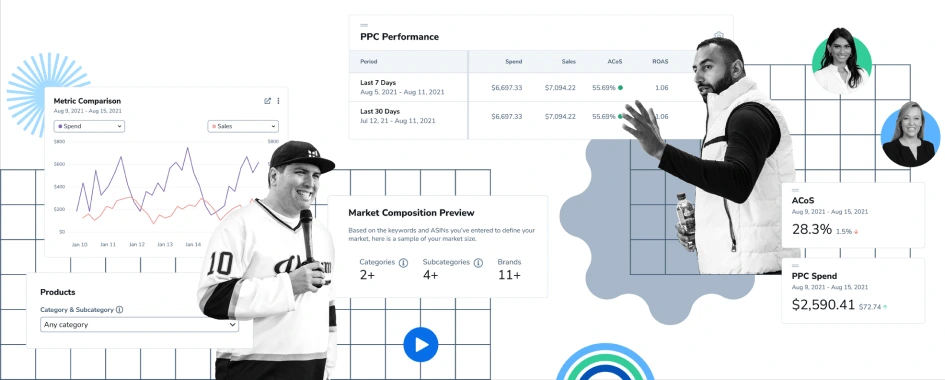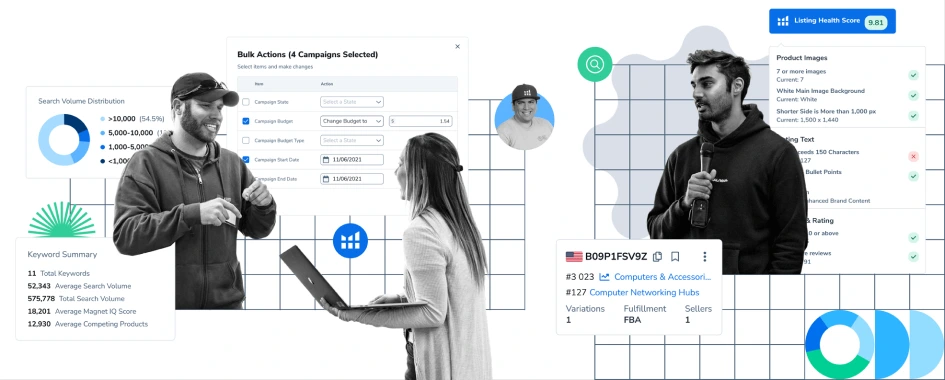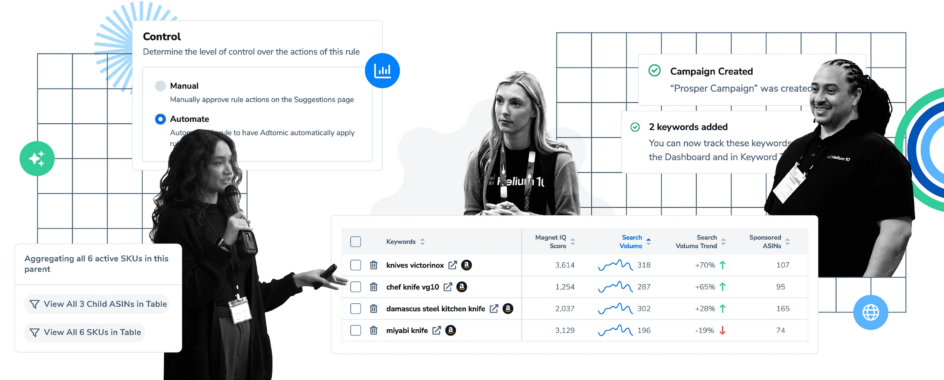 Meet Our In-House Experts
Learn from industry leaders through webinars, courses, podcasts and more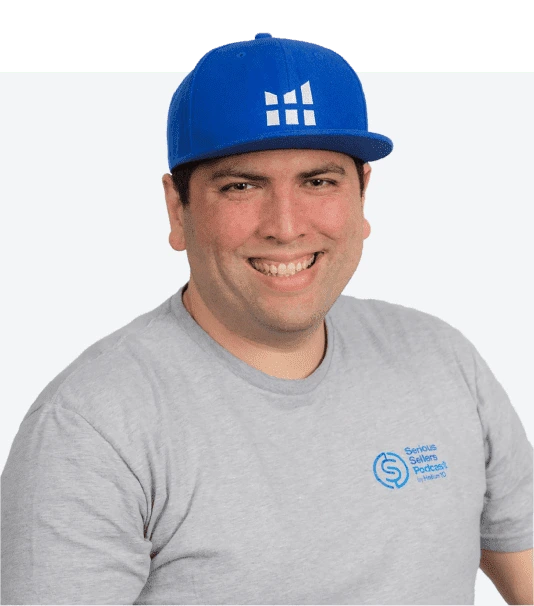 Bradley Sutton
Director of Training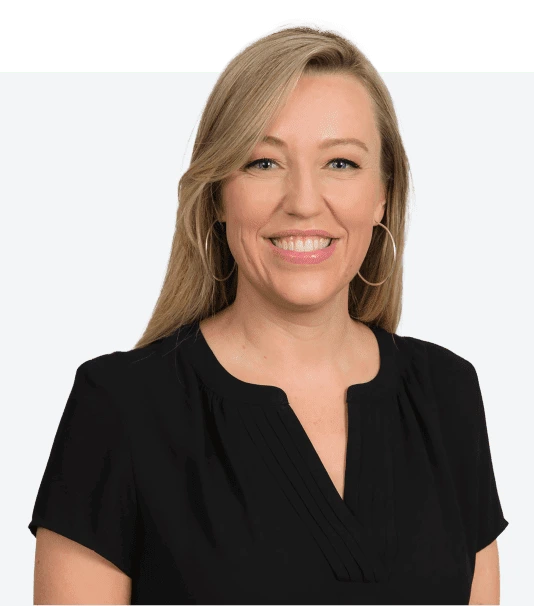 Carrie Miller
Brand Evangelist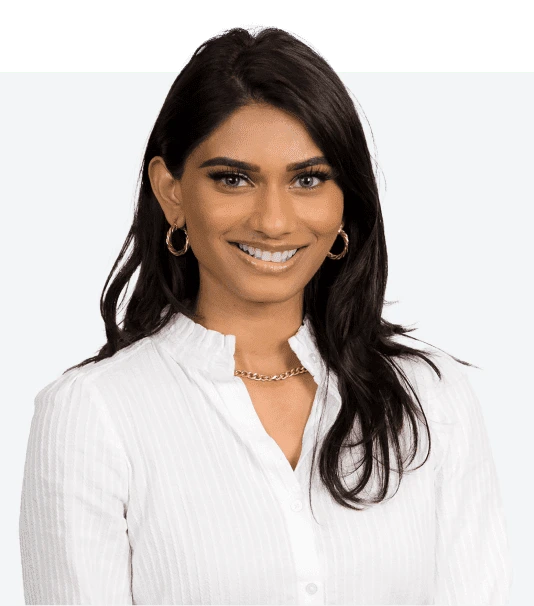 Shivali Patel
Brand Evangelist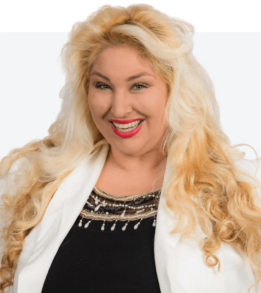 Cassandra Craven
Community Evangelist
13,688
People signed up last week.
Start Using Listing Analyzer Today!
If you'd like to try out Listing Analyzer for yourself, sign up for a free trial to check it out online today!
Sign Up
The Details
How to Leverage Helium 10's Amazon Product Analyzer
Helium 10's Listing Analyzer tool is all you need to vamp up your Amazon listings. It doesn't matter if you have the world's best product if no one is ever going to see it! Top Amazon sellers will tell you that listing optimization is one of the most important pieces to successfully selling on Amazon.
Meet Listing Analyzer. Our Amazon listing optimization tool gives you instant access to the information you need to put out your best listing and get more sales. The tool allows the user to analyze a single ASIN listing, or to analyze up to 10 ASINs as a group of listings. The data displayed varies, depending on how you use the tool. Listing Analyzer helps users get a broad, top-level view of their current or potential competitors' listings simultaneously.
Listing Analyzer helps you identify the most important keywords relevant to their product. All of the metrics have tool tips explaining the source of the number. Simply hover your mouse over the metric and you will get a definition and explanation for each metric. Measuring the impact of your keywords, marketing strategies, product titles, descriptions, and more is going to put you top of your class.
Helium 10's Listing Analyzer provides you with that comprehensive breakdown. Your full report also provides a personalized Listing Quality Score so you know exactly where you and your products stand on Amazon. Your Listing Score incorporates all of the "Breakdown" items. It comprehensively color-codes results based on the number of items the listing meets or exceeds. With this information, you can find areas where you can improve on your own listing, or areas in which you can outperform your competitors' listings.
---