How to Provide Good Amazon TOS Compliant Customer Service
With the gap to communicate with customers narrowing, how do sellers keep in contact with them while remaining compliant with Amazon Terms of Service?
Updated on: August 5, 2022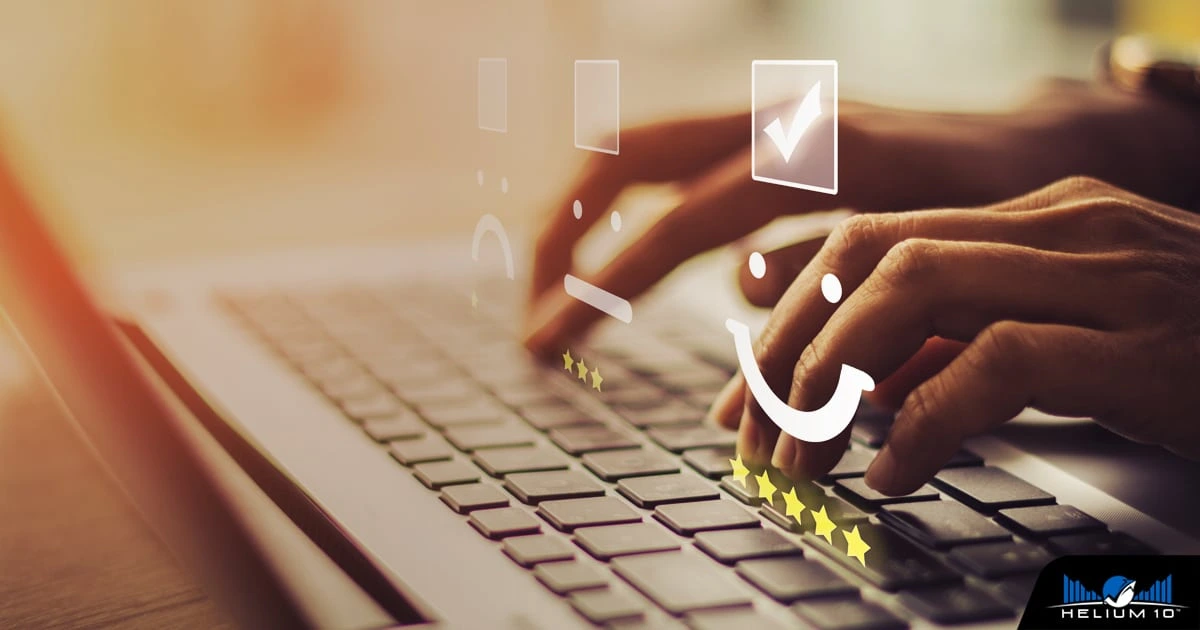 When your Amazon listing seems evenly matched with your competitors, excellent customer service can be the deciding factor. However, Amazon has taken more control over customer service tasks on its platform, sometimes barring sellers from communicating directly with customers through Amazon channels.
Staying compliant with Amazon Terms of Service (TOS) has never been more critical as the company cracks down on rule breakers. With the gap to communicate effectively with customers narrowing, how do sellers keep in contact with them while playing by Amazon's rules?
What Constitutes Good Customer Service on Amazon?
Before we dive into how to go about providing customer service to your Amazon customers, let's establish some of the essential tenets of good customer service:
Provide and maintain open communication channels with customers – As a seller looking to provide value to your customers, you have to make yourself available to answer their queries. Additionally, you have to be able to answer their questions in a timely manner, so letting customer questions sit in your inbox for days is not representative of good customer service.
Provide transparent, helpful information about your product from the beginning – Customers do not like being deceived by false advertising or overinflated claims about a product, and will often not hesitate to leave bad reviews if they feel cheated. Offering total transparency and factual information regarding your product's functions and abilities can go a long way to earn customer trust.
Handle negativity with professionalism and positivity with humbleness – You are likely to get both good and bad reviews during the lifetime of your product. But how you handle criticism can really help you earn respect from customers. If you appear attentive to issues that customers raise, but also accept praise with humility, it will reflect favorably on your brand's reputation.
4 Things You Can Do to Provide Better Customer Service
To achieve a great level of customer service, some of the best methods include these important steps:
Create a high-quality product – While this one may seem like a no-brainer, there is another layer to this notion besides besting your competition in sales. When you provide your customers with a high-quality product that successfully addresses your competitor's product faults, you have not only delivered great customer service at the most basic level, but you have also set yourself apart from the rest of the sellers. Likewise, fewer faults mean fewer negative reviews and fewer returns, which all factor into your product listing's ranking.
Make your listing description full of detail, engaging, and accurate – You can mediate most confusion customers may have about your product by providing as much detailed information as possible. Some details to include in your listing include:

All features of your product and their uses
Explanation of any accessories or parts of the product
ACTUAL uses for your product
Situations in which use of your product is appropriate
Any dangers or warnings to be aware of when using your product PROPERLY

Be transparent and give customers realistic expectations – Being truthful about your product in your listing and your marketing is an excellent way to earn customer trust AND loyalty. Do not overinflate your product's image by stating that it can do things that it cannot do in reality. People will be quick to mention the shortcomings of your promises in the review section, so be as upfront as possible to keep customer expectations in line with how your product actually functions, not how you would like them to perceive it.
Follow up quickly on customer issues and stay active on customer service – As mentioned before, you must be diligent in checking and answering customer communication to prove your reliability as a seller who cares about his or her customers.
3 Customer Service Missteps to Avoid for Staying Amazon TOS Compliant
Do Not Spam Your Customer – something to always remember as an Amazon seller: your customers actually belong to Amazon. Likewise, Amazon has final oversight customer service queries and strategies within its own platform. Given that one of Amazon's primary goals is to create the best customer experience possible, if you send customers numerous messages that could be perceived as spamming them, you can quickly get into hot water with Amazon TOS.
Attempting to circumvent Amazon's return system – Because of the above-stated stance (customers belong to Amazon, not the seller), Amazon does not like sellers to ask customers to do returns outside of its platform as it can lead to incentivizing customers to give false feedback on products.
Attempting to offer incentives for reviews – Amazon has come down hard on sellers attempting to incentivize customers to provide false positive reviews, or giving a review at all. Incentives for customers include discounts on products, free products, money, or deals to give a bad review to a competing ASIN. The company wants to ensure that all reviews on Amazon are real and reflect how customers who have purchased the product genuinely feel about the product.
Unsure if any of your customer service tactics violate Amazon Terms of Service (TOS)? Make sure and ask us in the comments below!
Everything for your business on Amazon.
Find out more about our products by signing up or speaking with one of our
Customer Success representatives today. With us in your corner, you can enjoy
more sales and increased engagement from your Amazon business.
Chat with a Support Specialist