Cerebro's New "Dream" Filter Will Open Previously Unseen Keyword Doors
Helium 10's Cerebro tool has a new filter with the potential to open up a door to expanded keyword research in a way that you haven't seen before.
Updated on: August 9, 2022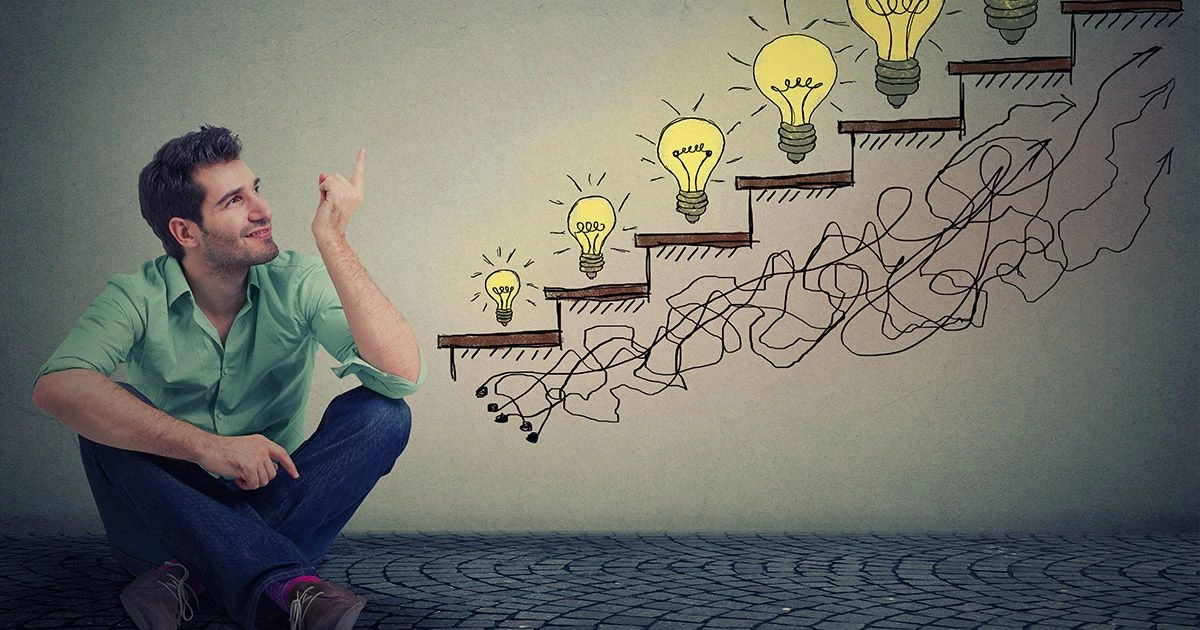 How do you come up with your best ideas?
Steve Jobs said that, "Creativity is just connecting things."
Some people swear by working together with a group in order to attack specific problems, curating lists of ideas in a whirlwind of collective thought.
Referred to as brainstorming, it's a strategy that uses a "hive" mentality to help come up with an answer to a problem.
Or, you could follow a map.
Mind mapping is a way of using a diagram to organize the flow of hierarchical information contained within a thought process. Proponents say that it helps people think, gather knowledge, and stimulate the creation of new ideas.
In the case of Helium 10's Director of Training and Customer Success, Bradley Sutton, you might simply "dream" your way towards the creation of a great new way to filter for keywords.
Because that's exactly how this exciting new filter came about. Bradley tells the story of a remembered dream sequence in which he was debating the merits of the different ways that Helium 10's tools might be improved with a passionate, well known Amazon seller.
It was afterwards during a regular meeting with Helium 10's product development team that Bradley brought up a part of that dream that he couldn't quite let go of.
Five days later, Helium 10's Cerebro tool had a cool, new way of filtering for keywords.
Helium 10's Cerebro is the gold standard for keyword research.
With Cerebro you can discover which keywords your competitors rank for to optimize your listing and catapult your sales and conversion rate with a simple reverse ASIN lookup.
All you need to do is enter an ASIN to uncover keywords for both organic and sponsored search results and to evaluate highly accurate keyword search volume.
As a search tool, Cerebro provides essential data such as estimated search volume, what keywords a product is showing up for in search results, what keywords Amazon recommends to advertise for, and many other crucial data points. It also includes several advanced filters to fine tune your competitive keyword research:
Narrow or broaden your search.
Include or exclude specific phrases.
Capture long-tail phrases with word count filters and many other options to further sharpen your focus.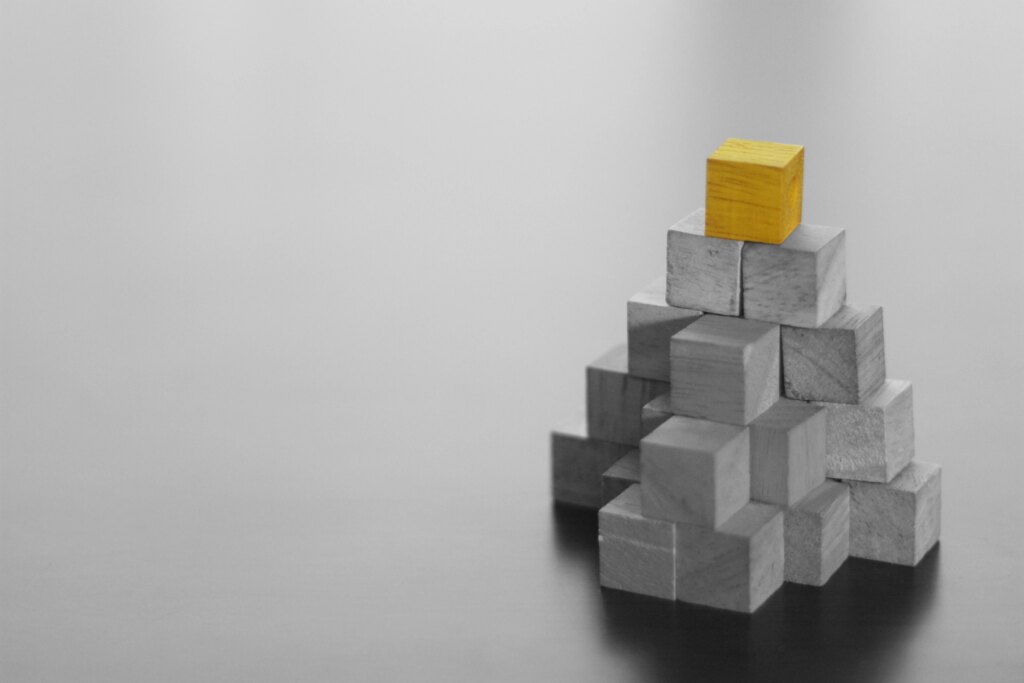 You're still going to want to initiate your Amazon advanced search with Cerebro the same way that we've always encouraged you to do.
As Bradley demonstrates in this first screen-grab from the video explaining the new filtering technique, finding the best 10 to 20 keyword phrases is still going to be step one.
To do so, we'll start with a seed ASIN that represents your product.
Then, put in five or six of the competitor's ASINs that most look and feel like your product.
Since it's a high search volume niche, Bradley is going to filter for a minimum of 1000 in search volume, a minimum of two words and a competitor rank average between 1 and 25 (Meaning that on average, their position is on page one and that these are usually the most relevant keywords for the niche).
He has also filtered for at least four ranking competitors. That will guarantee that at least 4 of the selected ASINs will rank for the keyword phrases.
Once Bradley hit "apply" he ended up with 20 keywords.
Now, here's where the new filter is going to come in. If you take a look at the bottom right of the advanced filters, you'll see the brand new "Advanced Rank" filter.
Before his dream, Bradley had been having a spirited discussion with Brandon Young about how to further improve our Cerebro tool. As it turned out, what Brandon was asking for wasn't part of Helium 10's plans for the evolution of one of our most popular tools. Instead, Brandon spurred Bradley's thought process in a completely new direction.
So much so, that he just couldn't let it go and after his productive dream, Cerebro had a new filter.
One of the most interesting ways that this filter works, is by allowing you to filter out sellers who might simply be doing a really bad job of optimizing for a potentially valuable keyword.
Maybe they're not running PPC for it or (for completely unrelated reasons) they just haven't converted for an otherwise great keyword phrase.
Here's how it works:
Most of you know that to successfully sell on Amazon, you need to make it to the first page. That's why we filtered for a competitor rank average between 1 and 25. But, what happens if one of the ASINs for some reason is doing such a horrible job of ranking for an otherwise lucrative keyword?
In that case, what occurs is that the rank average for that ASIN might be such a high number that it falls out of your selected group's desired range and you'll miss that keyword completely.
Let's start using the new filter and see what we get.
The left side of the Advanced Rank Filter box allows you to filter for a minimum and maximum number of ASINs. On the right side, you can filter for the minimum and maximum rank.
In this example, Bradley is going to filter for three ASINs in the top 1-25.
This is what he got.
Looking lower in the list, Bradley spied a keyword phrase (travel pillow for airplanes) that hadn't appeared in the original list. It seems to be a pretty good phrase, let's see why it didn't make the first list.
Here we can see that the competitor rank average is 34.8. Let's take a closer look.
It's clear that sellers are converting for this phrase! In addition to occupying the top two ranked positions, four sellers have found themselves on Amazon's first page for the phrase. If the bottom two ASINs didn't have such a low rank, particularly the ASIN with a rank of 136, this phrase would have been on our original list.
Now, let's see what happens if we want to see if there is a keyword phrase that has worked well for only two sellers. This allows you to look over the shoulders of Amazon sellers who might have discovered something interesting that others have overlooked.
Bradley filtered for 2 ASINs in the top 15.
Let's see what we have.
This gives us 10 keyword phrases and once again, we have a keyword phrase that wasn't in the original list. "Plane pillow" occupies the top spot for one seller and if it wasn't for the last ASIN, it would have been much more highly ranked.
We can now look at this in two different ways.
At the beginning of this post, I talked about how this technique allows you to make sure that one incompetant seller isn't causing you to miss out on a great keyword phrase. But, the opposite could also be true.
This is a perfect way to look over the shoulder of Amazon sellers who might just be a little bit better than you at optimizing for a particular keyword (hey, it happens).
There are a lot of very talented members of this eCommerce community out there, all with their specific areas of expertise. It's like quantum computing but on a grassroots Amazon selling level. This hack lets you see what the most talented sellers are optimizing for then make it part of your game plan as well.
Just like the best athletes or artists inspire and motivate each other to higher levels of expertise and creativity, eCommerce "competitors" can do the same thing. That's a powerfully positive aspect of our selling ecosystem. We all get better and continue to raise the bar.
In these challenging times, eCommerce and online marketplaces are going to continue to grow. There will be a lot of business out there for all of us, particularly if we continue to evolve as sellers.
Bradley's "dream" filter is just one more way to do this.
You can watch Bradley's Facebook Live video here.