Marketplace Showdown: Shopify vs Amazon, Which Should You Be Focusing On?
In the great debate of who is better, Amazon vs Shopify, learn how you can integrate Shopify into you process and leverage both platforms.
Updated on: January 31, 2023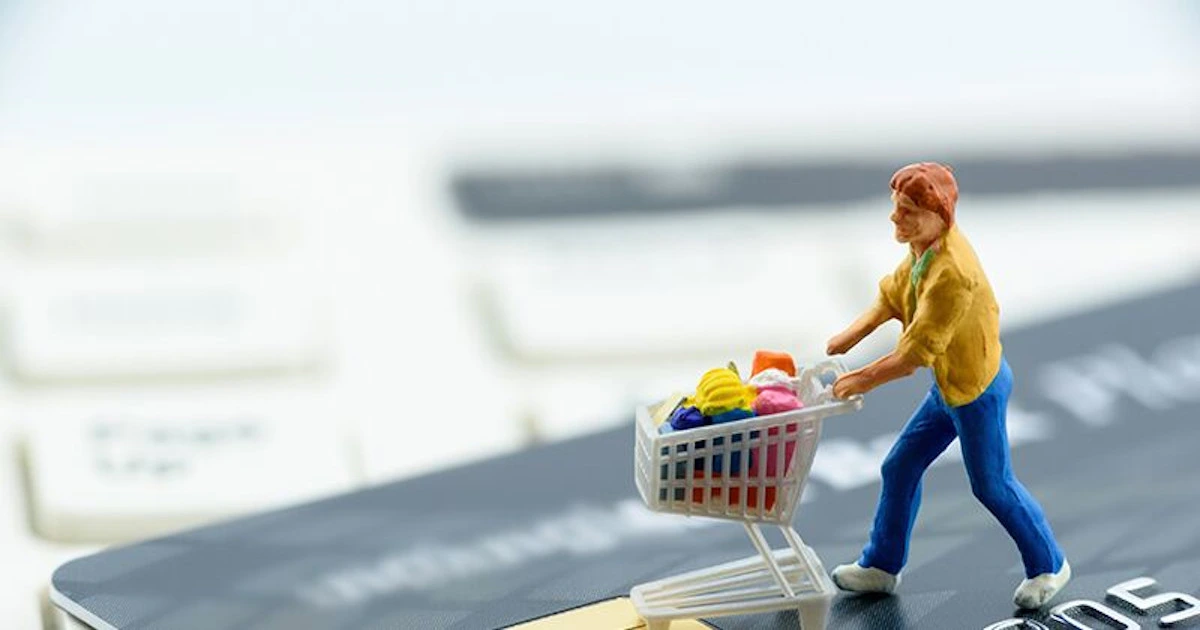 Expanding beyond Amazon is a heavily debated topic. Even among the most successful sellers the consensus is not uniform. Many say that shifting focus away from the ease and reliability of the Amazon platform is a suicide mission. Still, some, often fed up with Amazon's apparent lack of concern for the well-being of third party sellers and their wanton disregard for their own policies, advocate for early and aggressive implementation of non-Amazon strategies.
Both sides have great arguments, and while the number of Amazon-only success stories far outshine those of off-Amazon fame, it is hard to argue that off-Amazon brands that have "made it" have done so in bigger ways than most private labelers could even dream.
So who is right? Which path should you take?
Do you spend the time, energy and money building out an off-Amazon presence?
Or continue single-minded focus on Amazon until you've gained decent success?
I'm here to present to you a third option…
Why Not Do Both?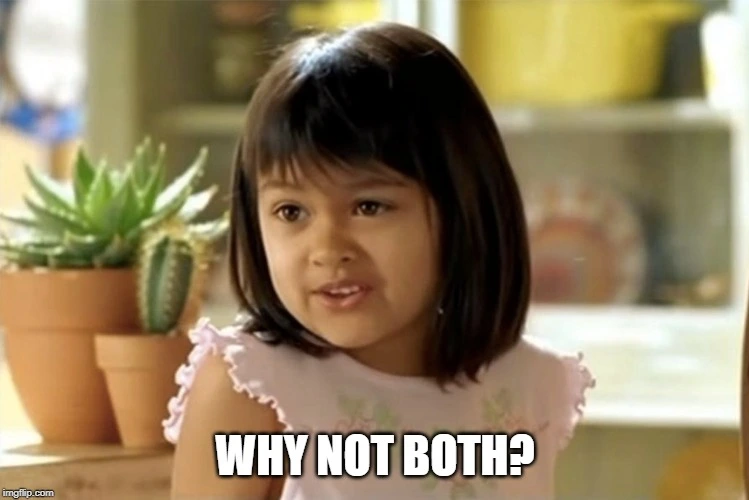 What if I told you there was a relatively simple path to achieving both goals?
Rather than have a custom site built and finding a third party fulfillment center (or even building your own), you can continue to sell your FBA inventory while expanding your reach beyond the confines of the Amazon platform.
But how? You might be asking…
With Shopify.
Before we get into the logistics of how this works, lets go over why you might even want to consider doing this.
Well, first and foremost, it isolates your message. See, when your products only live on Amazon, then only Amazon shoppers will see them. Now, don't get me wrong, this is a big portion of the population, but the major downside to that is that these potential customers also see all of your competitors.
But on your own site, not only are you expanding your reach beyond Amazon, but you are also isolating your message so that shoppers only see your products and their benefits.
Another big benefit is Google Shopping Ads. If you have a catalog uploaded from Shopify to Google Merchant Center, you can run Shopping ads that will drive sales (sometimes even at a profit 😁).
And then there's the sales funnel and upsell/downsell capabilities. If you are a believer in the power of sales funnels, then you should be aware that e-Comm legend Ezra Firestone offers a Shopify app called "One Click Upsell" that facilitates up and down-sells for your product pages. How cool is THAT?
All in all though, I am of the philosophy that you should begin with the end in mind. That said, building a brand is building an asset, and the more distribution channels that asset has available the more valuable it will be in the eyes of future/potential investors.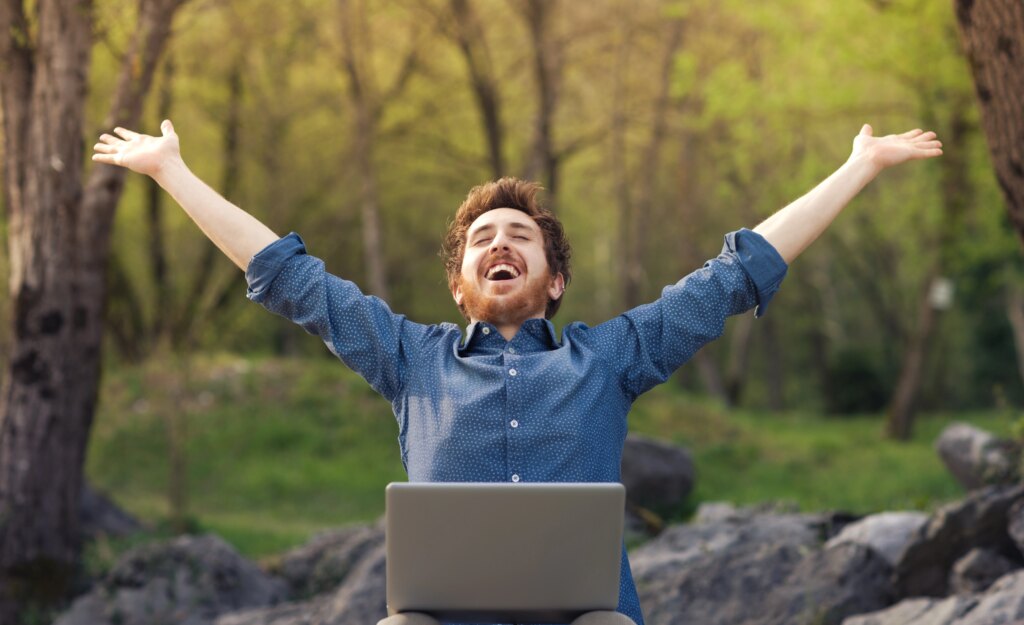 Now, let's get into the nitty-gritty.
I'll start with the obvious first step; sign up for Shopify and get a branded domain (XYZ-widgets.com for example). From here, decisions get a bit more complex. You have to decide to either install a "theme" on your own (this is basically the skin of your website) or hire a site developer.
I've personally hired three Shopify site developers in my life and they all ultimately cost about $1000 for a finished site. The benefit to doing it this way is they can set up FBA to Shopify integration for you, so you don't have to go through any of the manual steps we are about to dive into. You can use a freelancer site (I used Upwork) to find Shopify site developers pretty easily.
If you don't have the budget for custom work, you can find an inexpensive theme with customizable options and apply the elbow-grease yourself.
After you have a working site, there's a bit of work involved with FBA integration.
How To Manually Integrate FBA With Shopify
*Please note, this process is only currently available for US and Canada sellers. But don't worry, if you are in another marketplace, we have a solution further down in this article.
The first step in the process of integration is activating fulfillment by Amazon through MWS. This is a simple process that you will automatically be guided through by visiting https://www.shopify.com/admin/fulfillment_services/signup_for_mws
When you've gone through the steps to link your Shopify store to MWS, the next step is setting up shipping rates. In your Shipping Settings in Shopify, you need to create "shipping zones" (this just tells Shopify where you ship…such as the United States, Canada, etc).
For each zone, you need to add separate shipping rates. Remember Amazon offers three types of shipping:
Standard
Expedited
Priority
It is advised that you take a look at Amazon's shipping rates before deciding what you will charge. You can view them here (must be logged into seller central).
Remember to create a separate rate for each shipping option Amazon provides (or that you allow). Remember to use the actual shipping rate name in the Shipping rate name field (Standard, Expedited, Priority). Finally, make sure to set the criteria to Based on order weight (not price).
When this is done, you can configure your product inventory to be tracked by Amazon.
In your Shopify product pages, you'll see options for "Fulfillment Service" under the Shipping section, and "Inventory Policy" under the Inventory section. Set the Fulfillment Service to Amazon Marketplace Web and Inventory Policy to Amazon Marketplace Web tracks this variant's inventory, as seen below.


Next, just make sure the Weight and the SKU are EXACTLY the same as they are in Amazon. Then you are good to go!
But here's where the whole thing gets a little un-fun.
If you rely solely on the Shopify manual integration, you have to also manually send fulfillment orders in….. ☹️
So, whenever you get an order (or whenever you can login to check on things) you need to go to your Orders tab in Shopify, click the order number, and in the Order Details section click Start fulfilling. That brings you to the order's fulfillment page. Once there, select Mark as fulfilled and then click Fulfill items.


This sends the order to be fulfilled to Amazon. And again, this only works for .com and .ca sellers.
HOWEVER, if you want to automate this process, or if you are in another international market, there is still hope.
Third-Party Shopify Apps To The Rescue
The Shopify app store offers a ton of apps that you can plug into your store that extend functionality. The best part about them is they make complex problems very simple. No coding, no elaborate setup (usually), nothing like that required. Just click-here, click-there, and done.
And there are third-party apps that extend Multi-Channel Fulfillment (what Amazon calls FBA fulfillment of off-Amazon orders) to different marketplaces, different countries and even automates the process.
Now, as I mentioned, I hired developers for my sites, so I haven't personally used any of the apps that do this, but from my research, I found two. Bytestand, who's Amazon FBA Shipping app auto-calculates and updates shipping rates as well as automates the fulfillment order process. The major benefit I see to Bytestand is that it also offers this for marketplaces around the world. They also offer a separate app that will import your Amazon listings into Shopify (so you don't have to copy/paste everything). All that for $25 a month.
Alternatively, Auto Multi-Channel Fulfillment by Webee offers automating MCF orders as well, but also allows for product mapping. This can come in handy if you want to offer bundles and multi-item cart options. This would allow you to bundle items that aren't currently bundled in the Amazon FBA warehouse. This service is $20 a month. I recommend testing the seven day free trial of both of these, as well as any other Shopify app you may come across.
One More Quick Tip
While the above instructions explain how to set up auto-fulfillment of multi-channel orders through FBA, there is one small setting on the seller central side you may wish to adjust.
Inside of your "Settings" under "Fulfillment by Amazon"…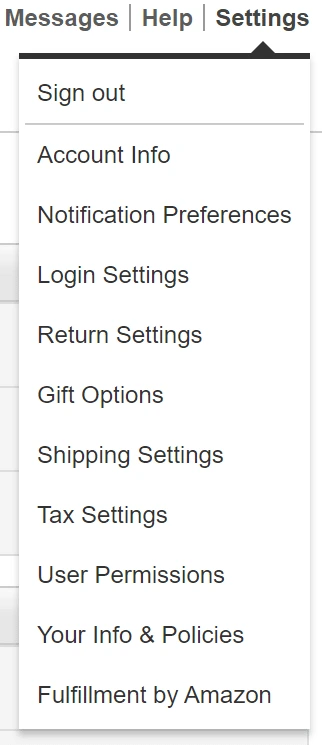 There are MCF settings that allow you to indicate what information you would like on the packing slip. You may wish to include branded info here.

Bringing It All Together
Chances are if you are selling private label products on Amazon, you are at least somewhat interested in building a brand. That means the logical next step would be to expand into other distribution channels. Shopify is a great platform that offers near-seamless integration while affording you a branded website. This will ultimately give you access to more marketing channels, more advertising options and ideally more visibility.
But of course, all of this is predicated on getting good products listed on the Amazon platform. And the best way to ensure that is with thorough product research (using tools like Cerebro and Xray), keyword research (using Black Box and Magnet), and an optimized listing (using Scribbles, Frankenstein, and more).
Frequently Asked Questions
Everything for your business on Amazon.
Find out more about our products by signing up or speaking with one of our
Customer Success representatives today. With us in your corner, you can enjoy
more sales and increased engagement from your Amazon business.
Chat with a Support Specialist