Seller Funding, Inventory Forecasting and More: Level Up on Amazon with Brand New Tools
Featuring PPC audits, ToS-compliant review requests, comprehensive tools training, inventory forecasting, business funding for Amazon sellers, and more!
Updated on: March 15, 2022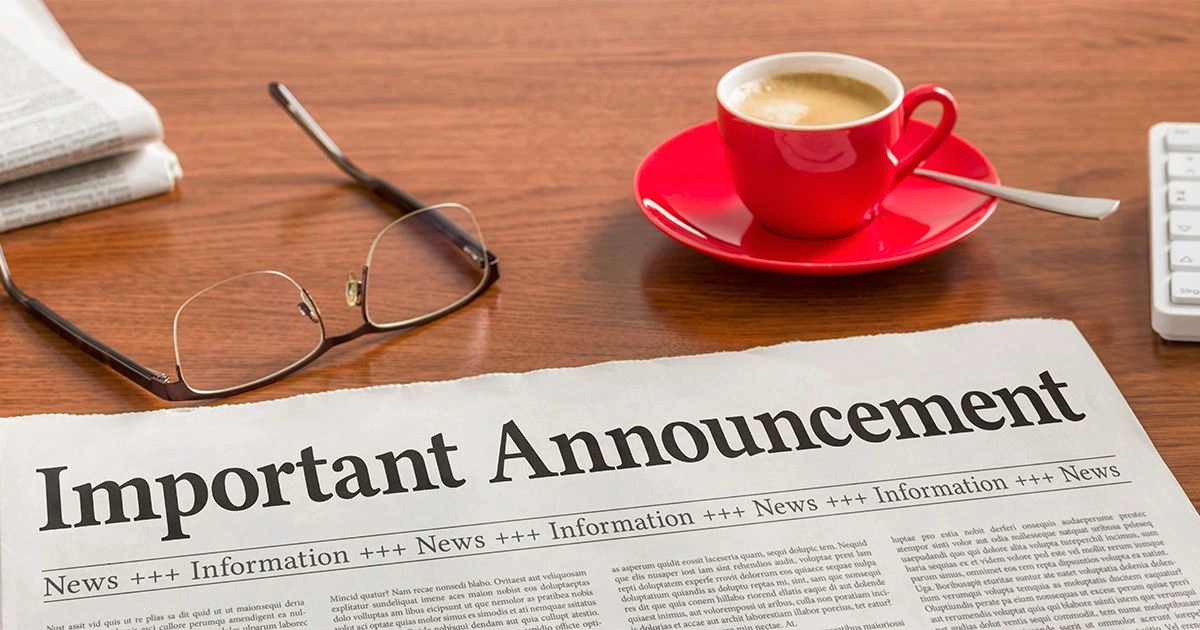 Did you miss our huge announcement yesterday?
We just announced groundbreaking tools now available to Amazon sellers and Helium 10 members!
They cover:
Curious? Read on, then check out the features for yourself when your'e done.
Seller Assistant Chrome Extension


Seller Assistant makes it easier than ever to request multiple reviews all at once with a simple one-button request, helping you grow your ratings.
This FREE Chrome extension lets you request reviews from your customers with a couple of clicks, straight from your Orders page in Amazon Seller Central. Choose to send to any customers who received their orders between 5 and 30 days ago.
Install the extension and the review request buttons will appear on your Order page.
Market Alerts
Already using Market Tracker? Now you can get market alerts about your products and competitors.
Basically, just like with the Alerts tool, you'll get daily emails about changes in your watched markets and products so you can remain aware of the bigger picture of your market space, and act accordingly.
You'll also be alerted of new players in your product niche so you know who's entering the arena.
Helium 10 Academy: Learn How To Use Helium 10's Tools
Learn the basic, hands-on technical skills required to operate Helium 10 software platform for Amazon sellers.
Comprehensive training? You got it. One of the top concerns Helium 10 users new and old have is how to sit down and really learn the full extent of our toolsuite's capabilities. Each tool is packed with tons of features, and even if you use our tools on a daily basis – for example, Black Box for reverse engineering product research – you still might not be tapping into their full potential.
If you're already familiar with Helium 10's tools and want to level up your knowledge, you can always check out our Pro Training videos that go into different features of the tools.
New users, however, may not know where to start. If you're new to Amazon Seller Central, learning THAT is already a job on its own, much less tackling the wealth of knowledge available through Helium 10.
Or, your business might have grown to the point where you hire VAs or other employees to help with some of the day-to-day tasks.
OR, you might even be a large company like Spanx or LEGO who uses our tools, and needs to train account managers and analysts on Helium 10's capabilities.
That's why we've been working around the clock to bring you Helium 10 Academy.
Put together by our Instructional Designer Desiree Hamill, Helium 10 Academy is specifically tailored like a formal course, with a structured curriculum that follows the Amazon journey through product research, keyword research, and more.
Combining videos, technical guides, glossaries of key terms, and quizzes to test your progress, you'll be able to track your individual progress, or your employees' progress if you're an employer delegating account management to others.
The Academy will also be offering an official certification in the future that employees can use to prove to employers their working knowledge of Helium 10!
Keyword Tracker's "instant history"
Now Keyword Tracker allows you to view keyword ranking for products from the very beginning, rather than from when you started tracking it yourself. That means you can study the history of keywords in relation to your products, even if they're "new" keywords you just discovered.
You can also use this to more deeply study your competitors and their PPC strategies, as well as more in-depth historical data.
Amazon PPC Audit By Helium 10
Get a free audit of your Amazon PPC campaigns.
Just enter in your target ACoS and upload your Search Term Report from Seller Central.
Yes, it's that easy.
The PPC Audit tool analyzes your report and generates an overall score (out of five stars) to show you how well you're hitting your ACoS goals overall.
Delve further, and each tab gives you detailed breakdowns of your PPC performance. You can view data such as how many campaigns are hitting your target ACoS, your highest spending, your lowest spending, potential keywords to target (or negative target), and more.
We don't want to spoil ALL the fun, so give the tool a whirl for yourself.
By the way, Helium 10's ADS is available in beta for Diamond members now! Previously this was only available to Elite members, but now we're rolling this out to our next membership tier.
Inventory management and forecasting
Keeping track of inventory across several suppliers or channels is one of the top challenges Amazon sellers face. It's also one of the top requested features Helium 10 users send to us.
Well, we delivered!
Now found within the Helium 10 Profits tool, our new inventory management system lets you track all of your inventory across all of your different suppliers, from one convenient dashboard.
Not only that, but the tool comes equipped with forecasting. Add supplier lead times, reorder frequency, and other metrics to help you anticipate when you need to place new orders from your supplier, send more inventory to Amazon from your 3PL, and more.
This means you can stay on top of your buy box, BSR, and momentum, without worrying about out of stock issues killing your rankings.
Alta by Helium 10: Financial Solutions for E-commerce
Financial solutions designed for e-commerce business owners. Effortlessly fund, pay, and control your capital to keep your business growing.
This is the crème de la crème of our new tools announcement.
Alta is so much more than a tool, however. It's an entire financial service crafted to meet the needs of sellers to alleviate frequently-encountered money-related issues.
It's so big that you just gotta see it for yourself.
VAT and GST service.
Alta will include a service for registering VAT in the EU and UK, and the GST in Canada. Basically, we're doing the legwork for you so you don't have to worry about any headaches involved with the VAT and GST, two of the most frequently-cited barriers to entering the international Amazon market.
Marketplace Payout – a digital wallet.
Hold up to 37 currencies with Alta and make cumbersome currency conversion and seller payout issues a thing of the past. Get your Amazon Marketplace disbursements directly to your digital wallet and take the headache out of cross-marketplace transactions.
Supplier Pay.
How much cash are you losing in currency conversions when paying your suppliers, freight forwarders, and more?
How much of a headache is it to keep track of all the people in all the different countries you have to pay?
With Supplier Pay, you'll be able to manage all of these transactions from one central dashboard, and even use your Alta digital wallet to do so.
Daily Advance.
Get your sales payouts the next day, EVERY day.
No more waiting every two weeks (or more!) to get your Amazon Seller Central disbursements. With Daily Advance, Alta will advance you your funds for a small fee of 0.25-2% of your gross sales.
This makes cashflow and inventory reordering so much easier. Rather than having your cash tied up until your Amazon payday, you can have more flexibility in ordering and therefore scaling your business.
Credit Line.
That's right! We're offering sellers business loans with credit lines of up to $1 million based on business size, performance, and other qualifying factors.
Get the capital advance you need and make easy payments with automatic withdrawals from your bank account or your Alta Digital Wallet. Payments are based on the disbursement schedule of your Amazon Seller funds.
Excited? So are we!
This is arguably THE largest update to our tools TO DATE. Alta on its own is going to revolutionize the capabilities of the Helium 10 toolsuite.
Our goal as always is to continue to bring you value and cutting edge ways to make your Amazon selling experience as seamless and efficient as possible, so that you can reach your business goals.
Let us know how you plan to put the new releases to use!