4 Steps to Find Your Best Amazon Private Label Products
Running a successful Amazon private label brand can bring in significant revenue, so choosing the best product niche for your selling style and budget is critical to your initial success.
Updated on: January 27, 2023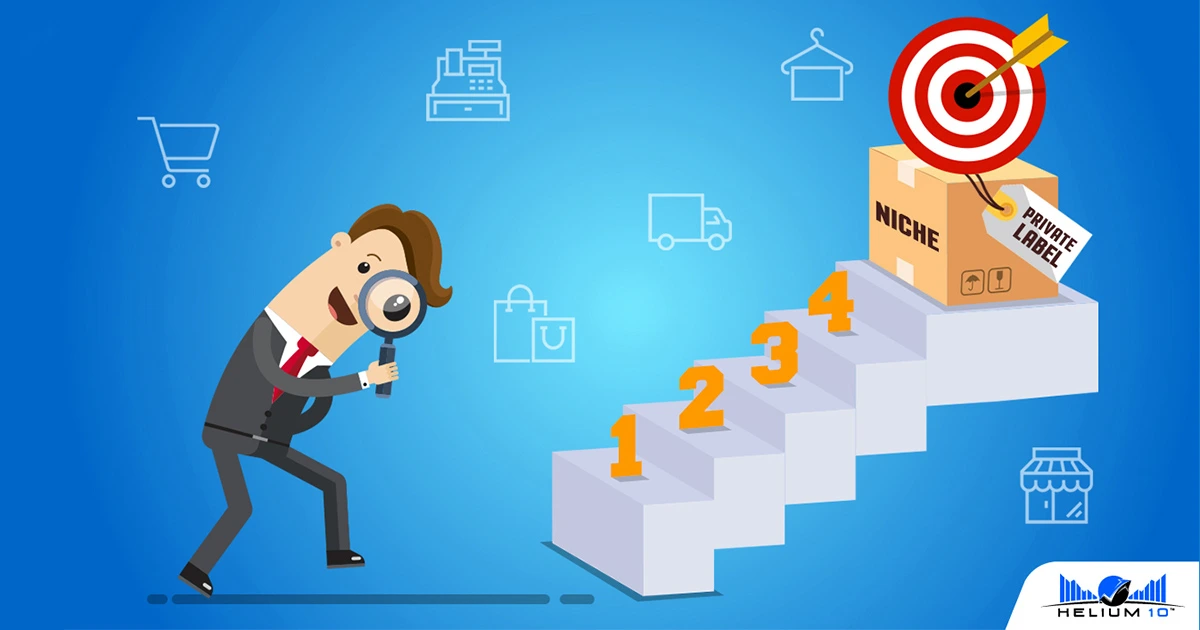 What would it be like to own an Amazon private label brand? Running a successful private label brand can turn a small fish into a massive shark in the e-commerce world, providing that you can find a private label product niche that suits you well.
Creating your own Amazon private label products is a challenging endeavor that requires genuine effort and commitment. In turn, your products might just earn you a loyal customer base and multiply your sales over time.
Before diving in, it's important to ask yourself:
Am I Financially Prepared for an Amazon Private Label Business?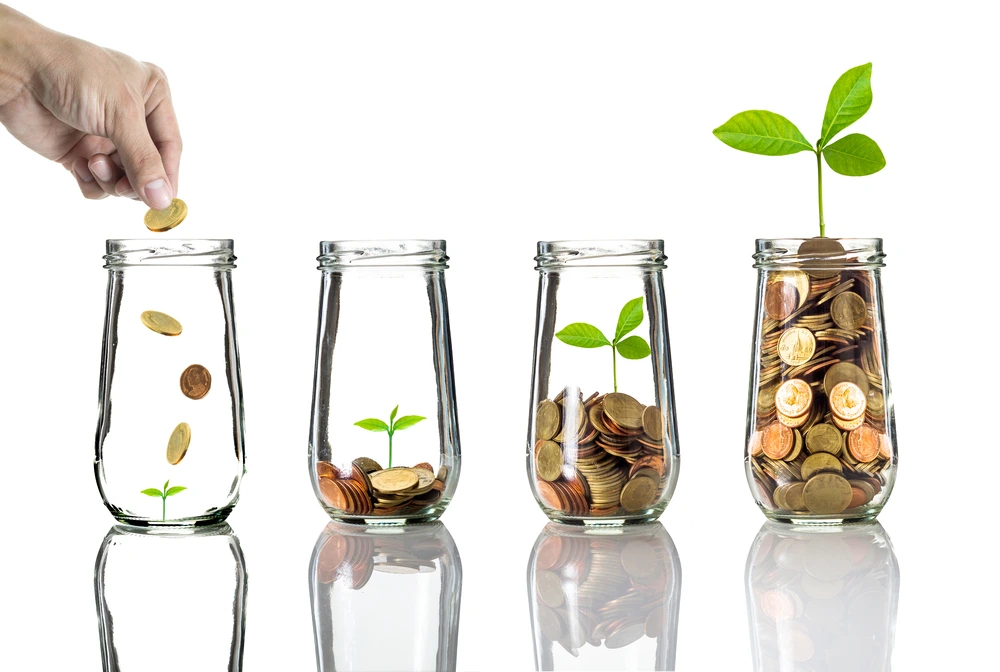 If money is not an issue, you have the luxury of choosing from any niche you like, but that doesn't mean you should! Being strategic about the private label product niche you select can help you put your money in the most profitable direction.
Startup costs can range from hundreds to thousands of dollars and can vary widely depending on what kind of product you want to sell.
It's important to be extremely cautious about your initial selection as many factors can increase your costs and decrease your sales such as the cost of packaging, samples, initial marketing, launch costs, and other expenses.
Take a look at the "Calculating Costs" section of How to Price a Product Profitably on Amazon for more details.
Finding Your Private Label Product Niche
Now that we've covered finances, let's dive into the four steps to find the best private label product niche for you:
Step 1 – Brainstorm
A quintessential method of generating ideas is to brainstorm. One of the most effective brainstorming techniques is called "mind-mapping." It's especially useful when you use visuals to create new ideas.
To create a mind map, take a concept you're interested in, and write it in the middle of a piece of paper. Next, you can create a minimum of 3 different colors emerging from the central concept. Each color can represent a new topic/idea. You can think of these lines as branches of a tree.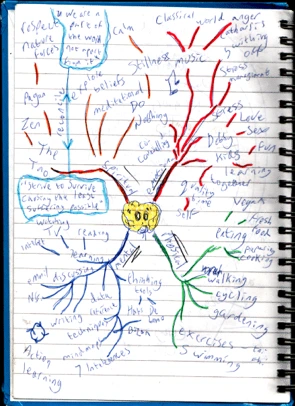 Next, use short phrases or images to represent your ideas.
While brainstorming, you should do your best to answer the following questions:
What is my experience level with selling products?
What is my highest area of expertise?
Of the available Amazon private label products, which ones are most closely related to my area of expertise?
What kind of products exists in these categories that I favor or feel I could sell successfully?
Is there a desirable product that is not currently being offered or a need not being fulfilled in these categories that should be and could be profitable?
Step 2 – Research
The research aspect of finding viable Amazon private label products to sell is much easier if you know what you'd like to sell. After brainstorming, you should have a notion of what niche you'd want to enter.
If not, the following methods should still yield some positive results for you:
Amazon Listings: By investigating the first page of results for any given search, you can discover sales ranks, read product reviews, and assess the demand for particular products. If you're not sure what kind of product you want to sell, the Best Seller lists can give you a better sense of the popular (but competitive) product types and why they are at the top.
Blogs, Websites, & Other Retailers: By checking out product-driven blogs, websites, and other retailers in your chosen niche, you'll find plenty of information about what's in demand, what improvements customers would like to see, and what industry experts have to say.
Statistics, Studies, & Industry Magazines/Journals: While access to many of these may have upfront costs, many industry experts can do much of the research for you. After purchasing (if necessary) these gold mines of information, you just have to read and find the nuggets that are most relevant to your niche. Statista can be a useful resource for statistics on retail and economic changes, with many of the facts available for free.
As you look over these resources, pay close attention to the following:
How much demand is there for this Amazon private label niche?
What do reviewers have to say about these products?
How can these products be improved?
What are competitors doing to differentiate themselves?
REMEMBER: The barrier to entry can vary between product types, but generally speaking:
SMALL SIZE + LOW INITIAL COST = HIGHER COMPETITION
LARGE/OVERSIZED + HIGH INITIAL COST = LOWER COMPETITION
Step 2.5 – Use Research Tools
Helium 10 provides you with some tools that can make finding Amazon private label product niches easier, many for FREE. Here are a few tools that can be especially useful during this research process:
Black Box: Use a plethora of filters to refine your search for current Amazon listing to receive a comprehensive list of products you are interested in selling as well as information you wouldn't otherwise have.
Magnet: Start with a seed keyword and get hundreds or thousands of possible keywords on which to build a cash-generating keyword list
Cerebro: Enter the Amazon Standard Identification Number (ASIN) of a competing product to find out useful information such as which keywords it ranks for and more
Trendster: Easily analyze the seasonality of products that you may want to source and sell. You'll be able to determine within seconds if any given product on Amazon will have steady sales year-round or if demand fluctuations could tie up your cash due to slow-moving inventory.

Step 3 – Determine Product Viability
Viable Amazon private label products are ones that get purchased often, perform well enough to be recommended to others, and have the potential for growth. Additionally, these kinds of products can be new to the niche but fulfill a need that is not being addressed by current products. If a product has the potential to spread organically or virally, all the better.
Use this checklist to judge a product's viability:
Potential Selling Price: Consider the following:

Lower-priced items will require a higher volume of sales to be profitable, but will generally cost less to produce and ship; many e-commerce experts agree that a $50-$150 price point is ideal, but pricing can depend on your category.
Higher-priced items will require a lower volume of sales to be profitable, but will generally cost more to produce and ship.

Potential Markups: Initially, you'll need to determine the specific dollar amount for price markup; this markup should cover your costs of producing the product, marketing, shipping, and a little extra to turn a profit.
Durability: Durable products will decrease your shipping costs and prevent accidental damages. Durability or lack of it will also affect your reviews and overall brand perception.
Serves a Need: If your product idea serves a need that is either underserved or is virtually non-existent in your chosen category, it may very well be viable.
Solves a problem: If your product idea genuinely solves a problem, its intrinsic value will be much higher as well as its demand.
Weight: An item's weight will determine its shipping costs and manufacturing costs.
Smaller than 8 x 8 x 8 inches: Having a product smaller than 8 x 8 x 8 inches will earn you Amazon's lowest handling fees.
Can be purchased and shipped for less than 20% of sale price: Amazon usually takes about 15% of your sales price as commission. Handling and packing fees will also add additional costs. So this is a great thing to check to make sure you're making significant profits.
Your initial purchase can be less than 500 units: Ideally, you want to be able to assess the success of selling your product without having to order a considerable amount of units; should your product not do well, you do not want to be out more money than is necessary.
Xray – the Best Tool for Product Viability Research
To help Amazon sellers determine the viability of a product at a glance, Helium 10 has created Xray as part of the Helium 10 Chrome Extension suite of tools.
Step 4 – Determine Market Viability
Assessing market viability can help you gain a solid understanding of what the future of your product might look like. There are a few essential items you'll want to cross off your checklist before going all in.
Market Demand: Investigating the demand for the market for the private label product niche you're targeting is critical to your success. For Amazon, we recommend using Magnet, a powerful keyword research tool. By just typing in a few terms related to your product niche, you can determine how many people are searching for those terms each month.
More or Less Competition: If there are only a few competitors, you can consider yourself in an excellent position to start. However, if the market is crowded with copycats and big brands, you'll start in a more difficult position to gain ranking.
Trending VS Fading: Being able to foresee the lifespan a particular product has can determine its viability in the long run. Learn how to predict product trends here.
Is the Market Dominated by One or More Brands?: Attempting to compete with superbrands (think Nike, Apple, Microsoft, etc.) is tough since these brands have customer favor and recognition already. It's highly recommended that you choose a niche that is not dominated by one or more of these superbrands to start. If you do want to get into an impacted category, your product must make a compelling offer that differs significantly from the superbrands.
Top Products Sales Rank Must Be Under 10,000: Products with a sales ranking under 10,000 typically sell between 4 to 20 items a day. Products under 2,000 tend to have significantly more sales.
Brick-and-Mortar Competition: If your product type is easily found at a store like Walmart, Target, CVS, etc., you may have a hard time selling your product online. As with competing with superbrands, you must differentiate your product with noticeable improvement, feature, or price drop to gain market share.
If this sounds overwhelming, don't worry! Use these techniques to boil down the type of private label product niche you'd like to sell in, and you will have made a huge leap in the right direction.
Are you having any difficulty with choosing a product to sell on Amazon? Let us know in the comments below!
Everything for your business on Amazon.
Find out more about our products by signing up or speaking with one of our
Customer Success representatives today. With us in your corner, you can enjoy
more sales and increased engagement from your Amazon business.
Chat with a Support Specialist