How to Predict Product Trends
To predict product trends on Amazon takes more than observing hot fads--you must see trends before they happen as well as opportunities to create trends.
Updated on: June 21, 2019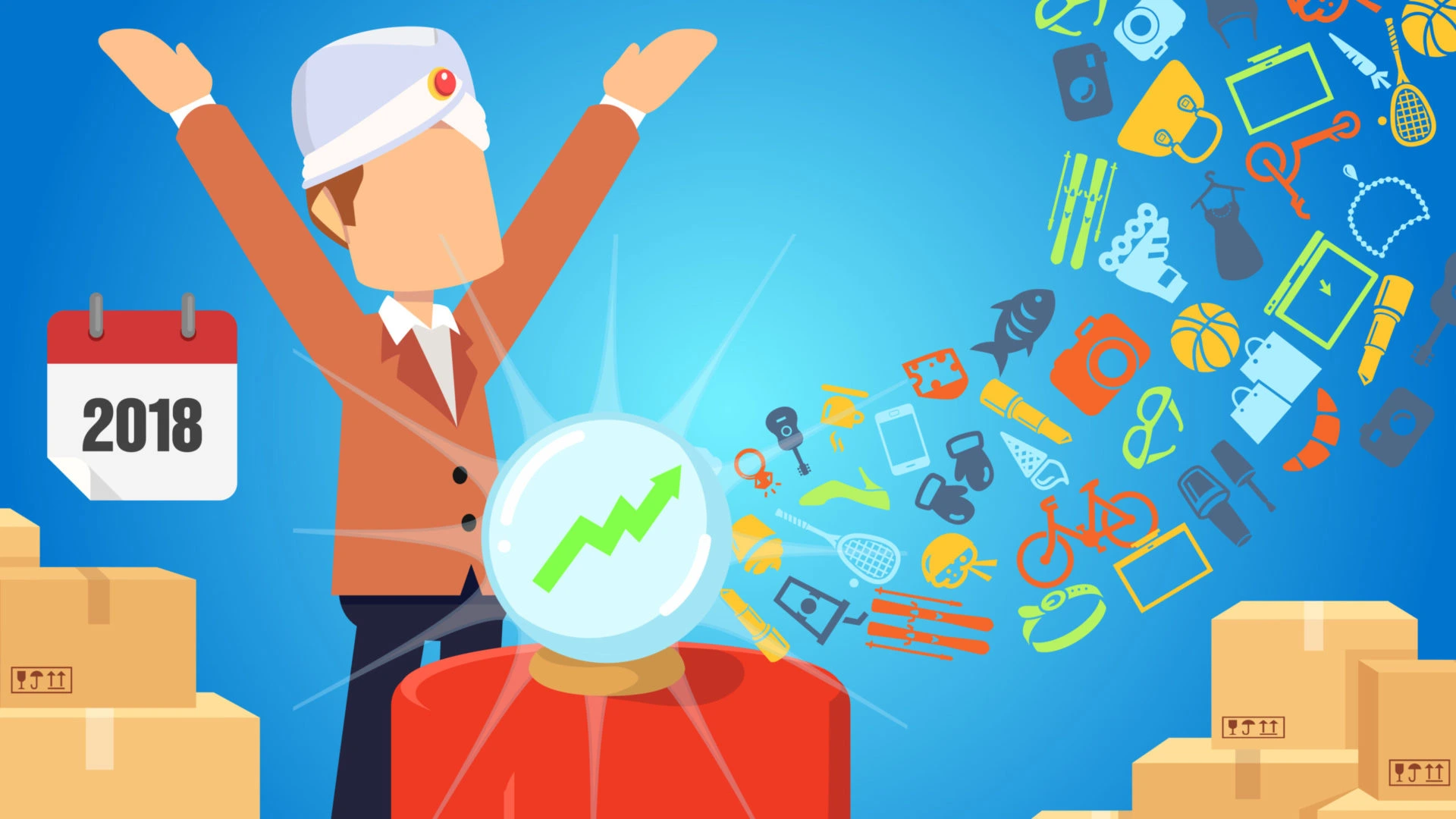 To predict product trends is to catch the wave nobody else sees coming. It requires a deeper understanding of your market, but it can guide your future product investments in a hugely profitable direction.
There are a few critical processes you can undertake to accurately predict product trends.
However, predicting is risky business, and it can be costly if it's done inaccurately. This article will help you identify trends and differentiate them from fads so that you can make your future investments wisely.
Research
Research is an essential part of accurately predicting product trends. There are various ways to research product trends, but here are five excellent sources to start with:
Trade Journals: To get to know your industry, be sure to pick up some trade journals. For example, if you're selling in the Home and Kitchen department, you can check out Home Accents Today. This way, you see what people in the industry are talking about. As you sift through, look for patterns and popular products; contemplate what products would emerge as a result of these patterns.
Articles: Look for articles about the industry you're interested in. You may find some hidden gems that can give you insight into the future of your industry.
Ads: No trends exist in isolation. Ads can just as well be clues to what trends lie ahead. Look for patterns in behavior and marketing terms such as "eco-friendly" or "vegan." Advertisers tend to be in line with what's trending with consumers.
Forums/Discussion Boards: There are forums on pretty much every subject in the world where your potential customers are discussing their opinions on products in the industry. At times, they may even provide ideas that can inspire an innovative product.
Social Media Pages/Groups: Keep an eye on trends that appear on your social media channels. You're sure to find people communicating and behaving in specific ways, as well as making certain purchasing decisions. One such example is people posting content, opinions or web links all over their FaceBook walls. There are also social groups on various platforms that are active fans of a particular industry.
Product Tracking Software: Before predicting product trends, you'll want to do some current sales research too. You can quite easily track ASINs to see how well they're selling by inputting the ASIN in Trendster. Use these statistics and insights to strengthen your understanding of what's popular.
If you've combed through those sources, you have the information necessary to begin the next step.
Observe Patterns and Predict
Noticing patterns is where context comes in. There's a big picture and a small picture of product trends, and there are almost always multiple trends that give birth to a new product trend.
As you look over your newly researched information, patterns will begin to merge. If you do some careful analysis and pay attention to how certain trending categories overlap, you will notice the potential for crossover products.
For example, let's say you are tracking product trends in outdoor living, fitness training, and advanced technology. While these trends might not seem immediately connected, trends like these lead to products like a heart rate monitor smartwatch. You can consider context and market demand to develop original products that may become trends of their own!
It would be a mistake to underestimate the power of context, and it could be a goldmine to get it right.
Differentiate Between Trends and Fads
It's important to note that you're attempting to predict product trends, not fads. While a trend can go on for years and even decades, a fad tends to live for about a season, if that. Fads fade. It's fairly easy to spot fads if you consider a few factors. A real trend should have the following:
Long-term value: Will people still love this kind of product in a few years? Can it survive the changes in seasons?
Inherent utility: Does this item inherently have a useful purpose? Or does it rely on particular circumstances to be useful?
Melds with other trends: Does it make sense in the broader context of your industry? As mentioned earlier, no trends exist in isolation. For example, Açai has exploded in popularity over the last decade because of its quality as an organic superfruit that also tastes great. The Açai trend fits in with the trends of health, awareness, and novelty.
Final Thoughts
To predict product trends is to be one step ahead of your competition. It also gives you a chance to come in the marketplace with something entirely new. Following these steps can give you great insights that refine your understanding of your market and its patterns.
Once you've discovered a trend, scrutinize it to make sure it's not just a fad, and do your research! Some sellers make the mistake of assuming that because a product seems popular, that it will continue to sell well.
However, to be truly certain of a trend, you'll want to see how products in that category are doing right now as well. A quick search on Trendster can retrieve crucial information about a particular product's sales to help you develop the most accurate conclusion possible about what's trending.
Consider all the tips in this article, and you're on your way to predicting product trends before anybody else does!