Amazon Advertising Metrics to Keep in Mind
If you've been struggling to understand Amazon advertising, you're not alone. We've assembled the "triad" of PPC metrics to pay attention to!
Updated on: February 2, 2023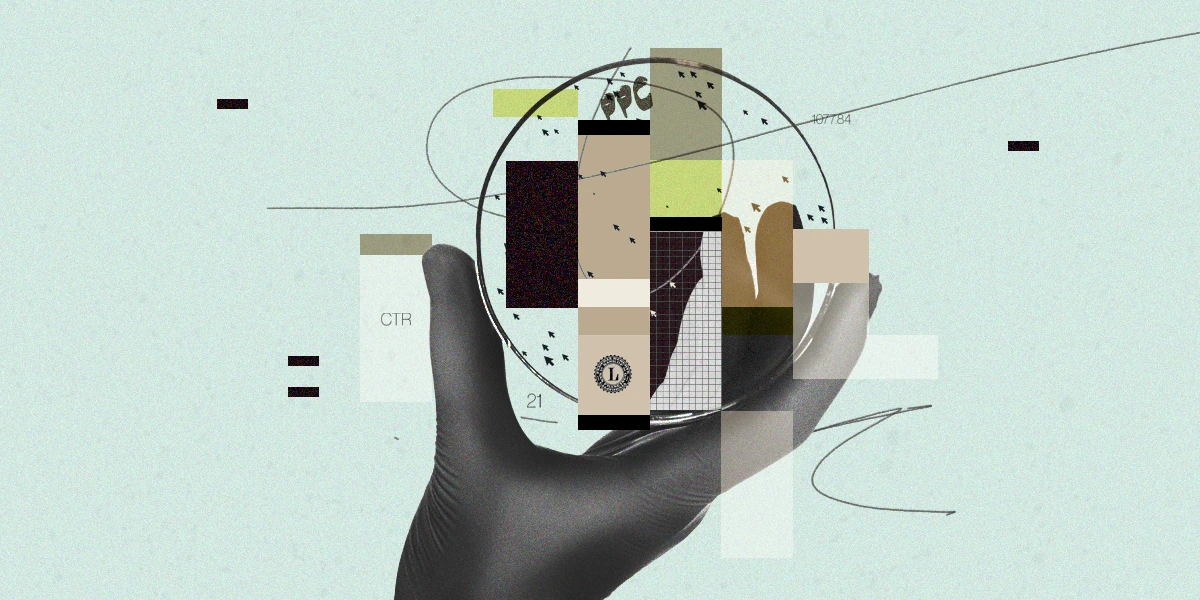 Amazon is a giant search engine, plain and simple.
If I gave you a $100 gift card to Macy's or another brick-and-mortar store, with no idea of what you want, you could go take a walk in that store, window shop a bit, and come out having spent the entire amount… and then some.
The job of the store layout design team is to make sure you do not leave without buying something.
But…
If I gave you $100 to Amazon, you have to stop and think "what do I need to buy right now?" There is no window shopping or store layout team to help you. You have to think up an image for what you like to buy, find some words to describe the image in your head, and then head on to Amazon and search for it.
The job of a good search engine is to produce results to a search query that are most relevant to the customer's search, and Amazon is one of the best. They use an algorithm to read the keywords sellers have used in their product pages to provide search results for their customers.
Now when it comes to Amazon advertising, if you are a new or experienced seller, you will want to utilize an Amazon PPC management software for the advertising process!
The Buyer's Journey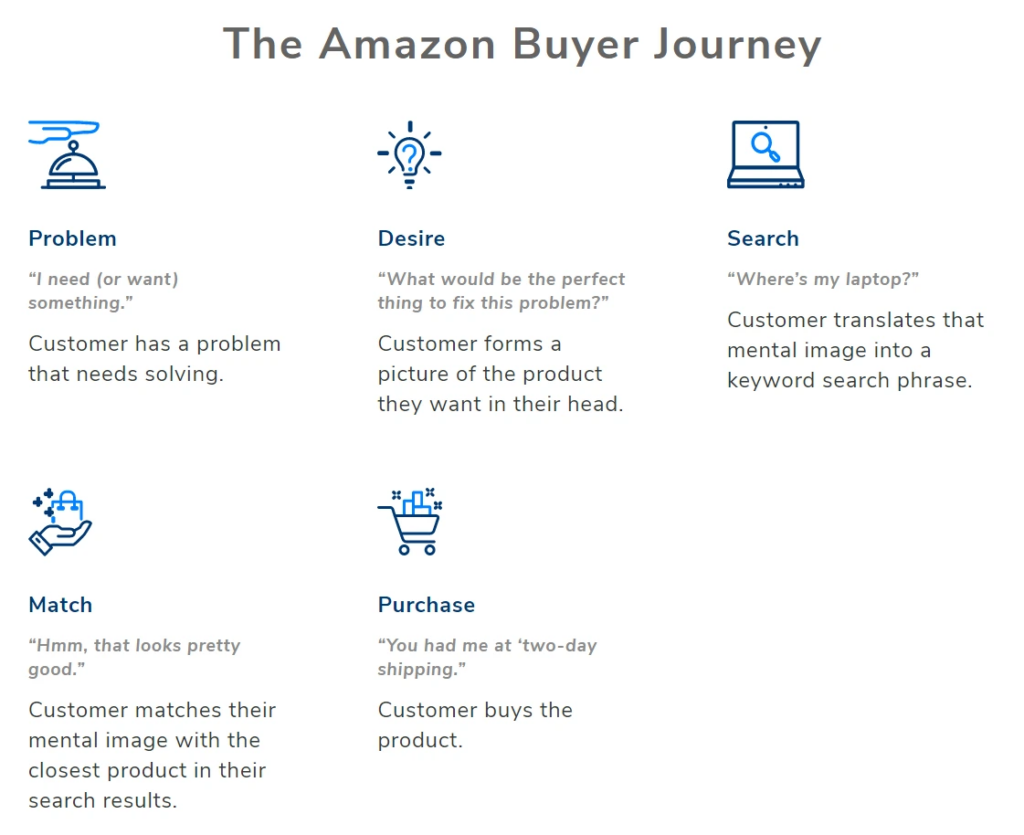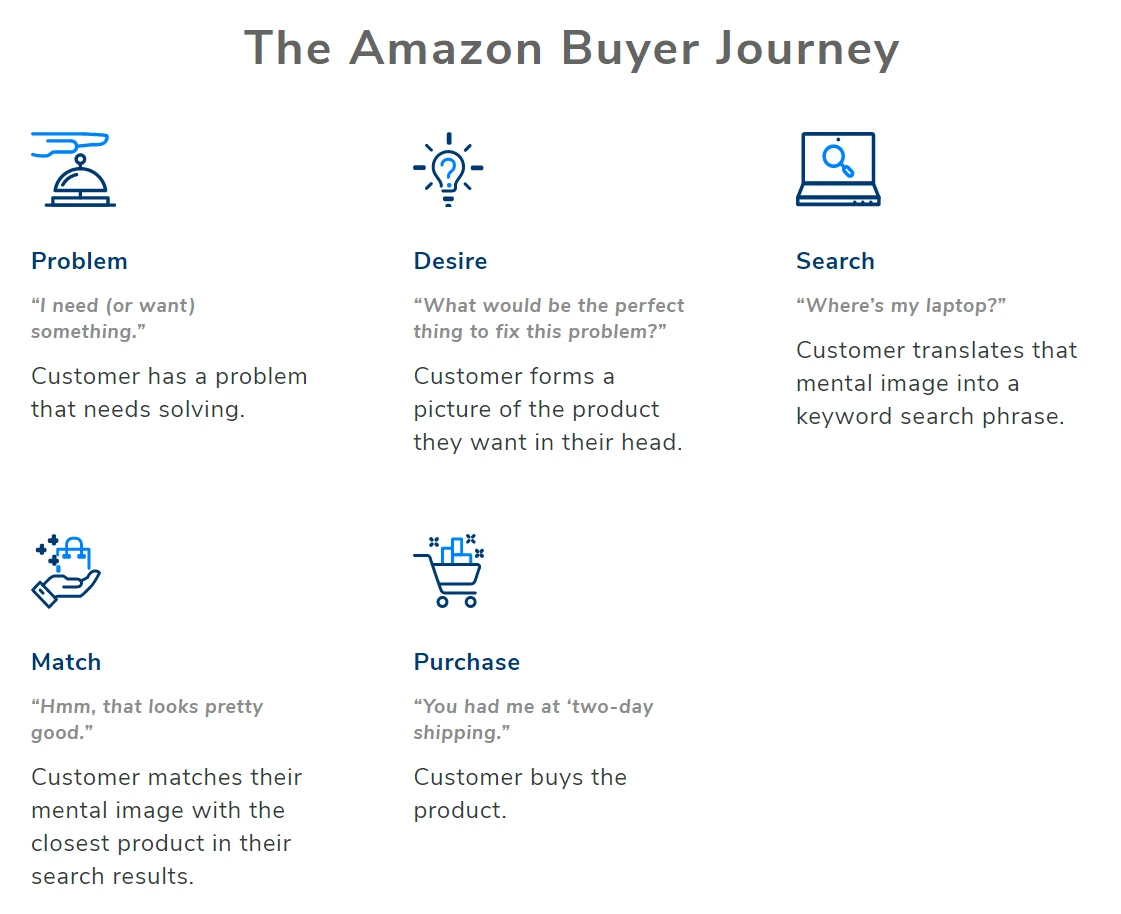 Once you know what you are going to buy with your $100 gift card, you enter the search term you think best describes what you need in the search bar, and hit enter.
A list of product results shows up, (each one having earned their spot via organic ranking (sales) or sponsored ranking (paid advertising)and the buyer scrolls down through this list until he/she finds one to "stop the scroll."
As a seller, you have a split second to make sure the potential buyer actually clicks the image and views your listing properly. The challenge is: Within that split second, the buyer scans through other similar listings, comparing 3 major things:
The price
Review count & rating
The main image
They are asking themselves if this product (as described by the main image) is of good value compared to the price. The answer determines if the buyer would click into the listing for more info. A click earns you (the seller) a point in the click-through-rate metric.
Congrats! This buyer just clicked your listing, now you got yourself a session. It is up to you to make sure this buyer "adds to cart" and then finally purchases, improving your conversion rate.
The Triad of Amazon Advertising
Impressions – Impressions measure the number of times an advertisement is loaded on a page or device (regardless of whether someone actually clicks on it)
CTR (click-through rate) – The number of clicks an ad receives divided by impressions (the number of times your ad is shown).
Conversion – Sale!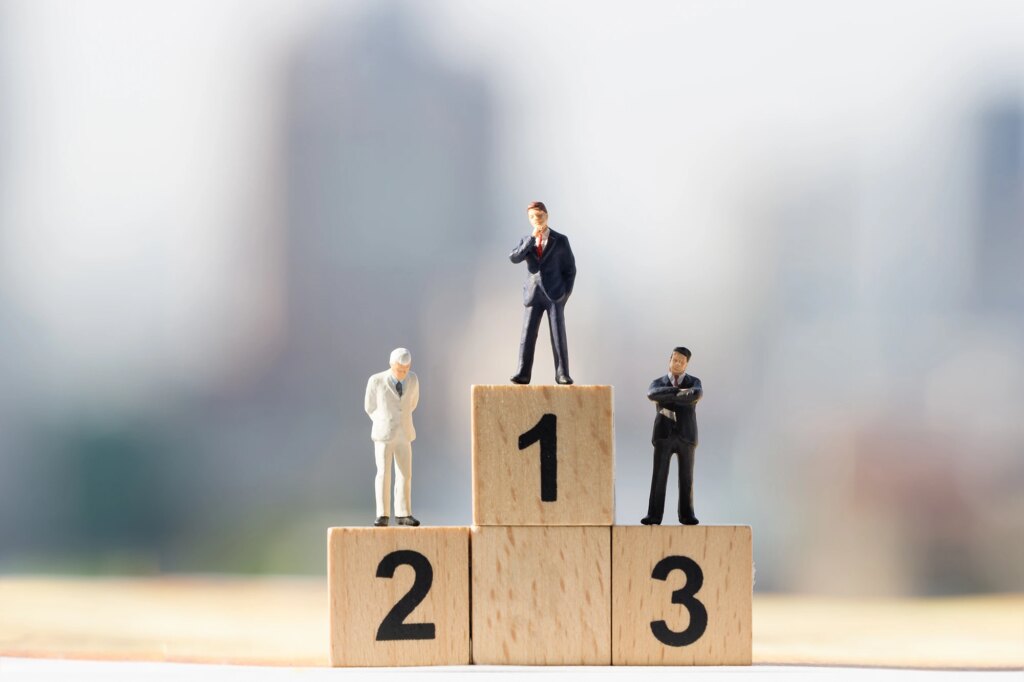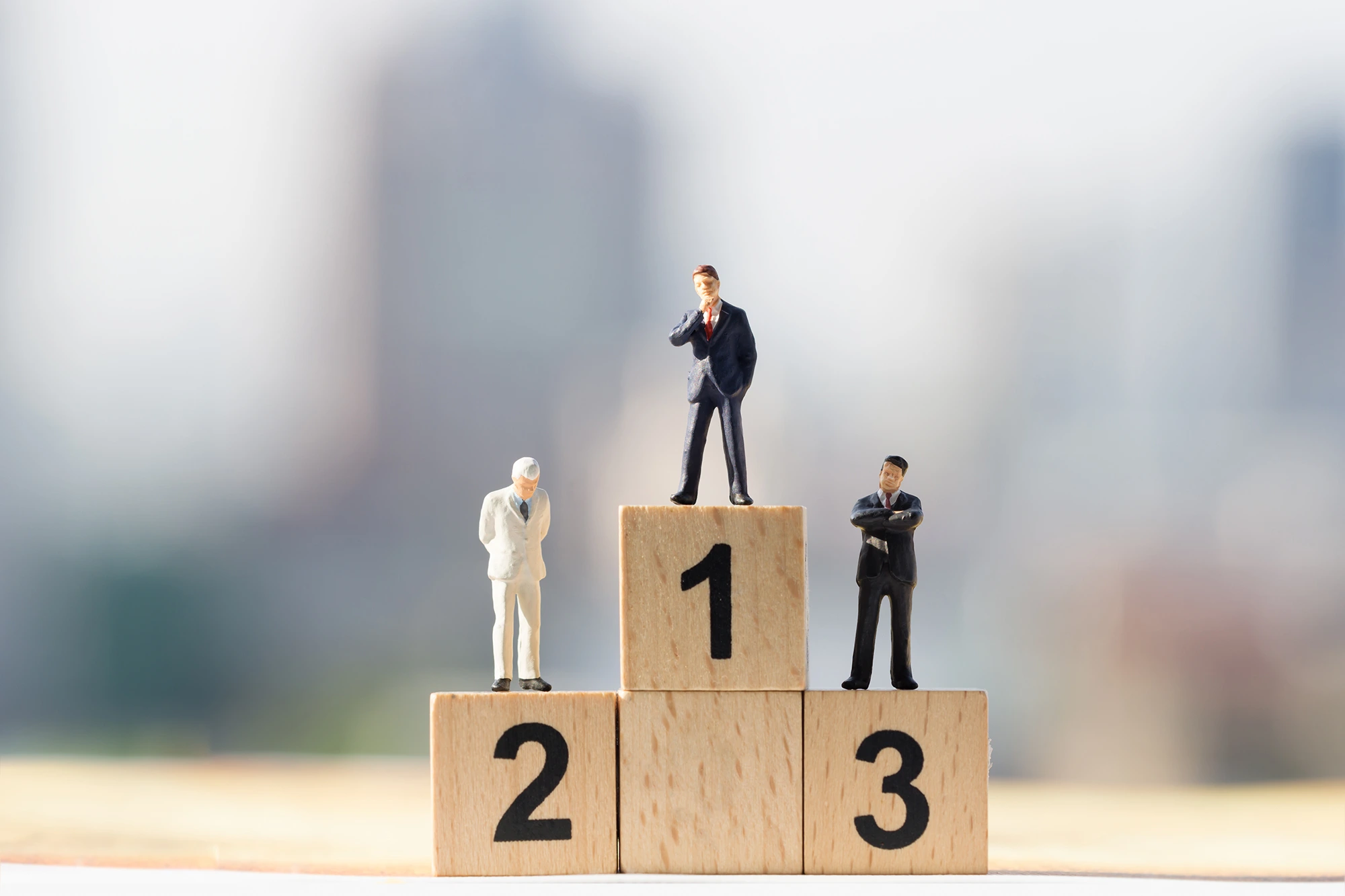 The impressions you get in this case can either make or break you. If you get too many impressions with a really poor CTR, Amazon will consider your product irrelevant and decide to not only show them less but charge a higher CPC to show them.
If your impression count is high, your CTR is OK, but your conversion is poor, the same thing happens. Amazon sees your product as less relevant to customers. You'll start to lose not only sponsored position ranking but organic position ranking as well.
On the other hand, if your impression count is low, with CTR and conversions high, you are leaving money on the table. In order to increase your sales in this scenario, you need to increase your impressions.
Amazon advertising has other important metrics to pay attention to, like ACoS and TACoS. You can learn more about these magic metrics here.
ASIN-Sales Lever
A good seller has to routinely conduct an assessment of the overall status of their account.
Imagine a balance board. If your weight isn't evenly distributed, it makes for a very unstable situation.
Similarly, for stable, continuous sales you need your e-commerce business to be balanced. You want to have a continuous flow of traffic with a high enough conversion to convert that traffic into sales.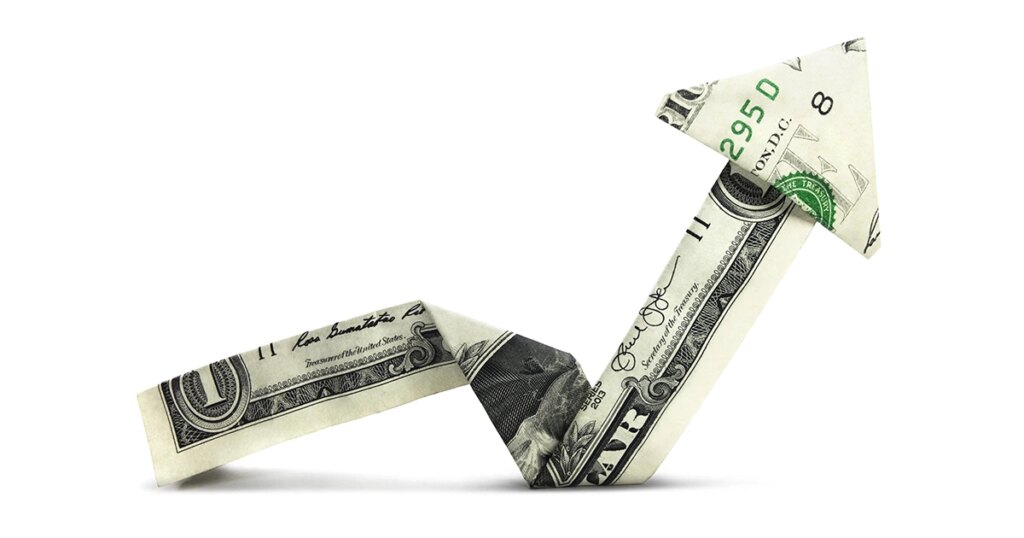 To measure each ASIN, you want to know your average Sessions and USP. Notice I did not say impressions? That's because sessions are a better metric – they only count traffic that is closest to buying from you. In other words, these are customers that are nearly at the end of their buying journey.
Analyzing the ASIN-Sales Lever
This will give you a better understanding of why you are having low (or no) sales, as well as how you can increase your sales even more.
It helps you to ask yourself this question on a regular basis: Do I have a traffic problem or a conversion problem? Knowing the answer to this question would determine your next steps in improving your sales for that ASIN.
Conversions
We have spoken a lot about traffic, and I felt it's only fair to conclude this blog post talking about conversions.
In e-commerce, your conversion rate is measured as the proportion of visitors or traffic (represented by sessions) that eventually make a purchase after landing on your page. That means if 100 people visit, and 30 people buy, but 5 of those 30 bought 2 units each, your conversion rate would still be just 30%. Many other businesses would typically account for the 5 double orders by measuring the conversion rate at 35%.
The average conversion rate on Amazon is about 30%. Shopify is much lower. Use this value not as a goal for your product but as a benchmark to see how you are doing. I have seen many of my own as well as my students' products with conversion rates as high as 40%, so remember… the sky is the limit!
Frequently Asked Questions
Everything for your business on Amazon.
Find out more about our products by signing up or speaking with one of our
Customer Success representatives today. With us in your corner, you can enjoy
more sales and increased engagement from your Amazon business.
Chat with a Support Specialist