8 Advanced Amazon Tips to Help You Level Up in 2020
Are you an advanced Amazon seller looking for expert strategies? Read on for tips about listing and keyword optimization, 2-step URLs, and more!
Originally published on: May 12, 2020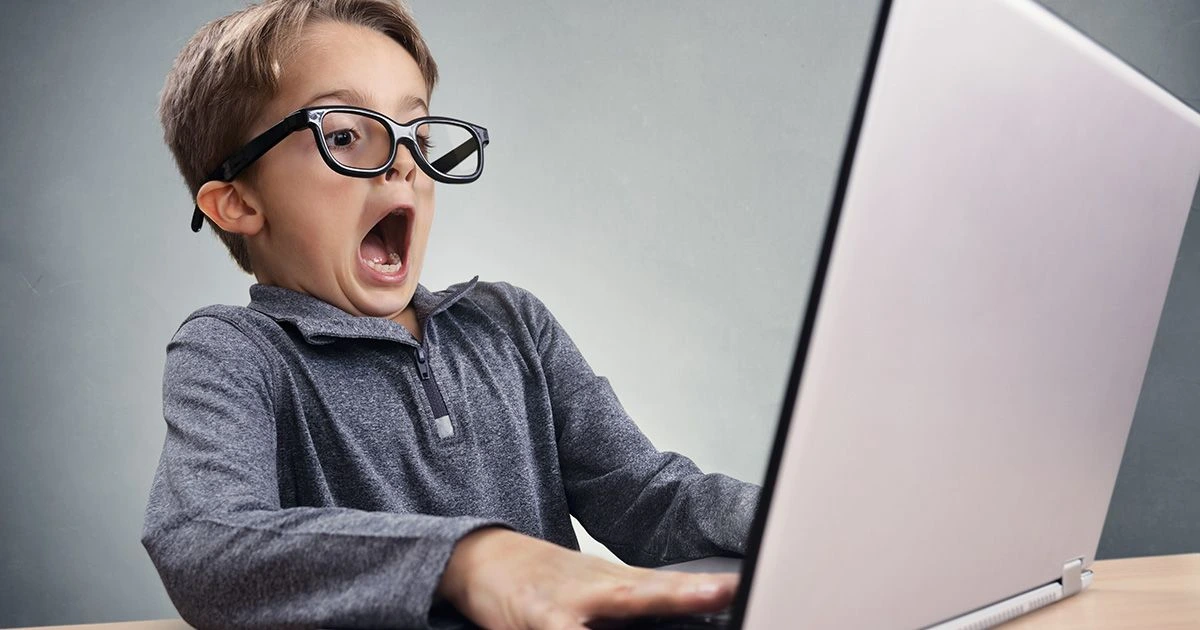 Let's get to the meat of it. Advanced sellers are looking for higher-level strategies and tips. You know how to create listings, write product descriptions, find a supplier, and so on. If you've already got an Amazon business up and running successfully, you're looking for ways to grow even more.
We all hit a ceiling at some point, right? Good thing is, that ceiling is temporary. Add these Amazon tips to your toolbelt and you'll continue growing like you were meant to in the first place.
1: Use the "subject matter" and "search terms" backend fields
Everyone knows about the "search terms" field in the backend, but did you know the "subject matter" field may be even more important? According to Kevin King (Amazon thought leader and entrepreneur), keyword emphasis in each field is, in order of importance:
Title
"Subject Matter" backend fields
"Search Terms" backend fields
Bullet Points
Reviews, Q&A
Description
Yes, I know I just put a list inside a list, but since this is the most in-depth tip in our list, I wanted to get it to you first, and break it down comprehensively.
This tip is all about where to prioritize your most important keywords vs. your lower priority ones. Because character count limits are valuable real estate, you need to be selective about what keywords go where.
The title remains our most important field for keywords – any Amazon seller worth their salt knows that. This isn't just for Amazon algorithm purposes; this is because the first 70 or so characters in your title are what people see first when browsing, alongside your top product image. Buyers need to know what your product is in a few choice words as they scroll on by.
But for the sake of listing optimization for Amazon's magical algorithms, we can agree that the title is still the prime location for your best keywords.
The subject matter backend fields are often overlooked in favor of the "Search Terms" field. While both are more important than some may think, the subject matter field is arguably the next most important location after the title.
Plug in higher priority keywords here as well. You don't get a lot of character space here, so be very selective with what you place here. Depending on your product category, you may have one to five fields to place keywords in. (Keep in mind that some categories actually do not have subject matter; it's also not currently available in Amazon Europe).
The search terms backend fields are sometimes referred to casually as "backend keywords." While this shouldn't be an exact copy of your subject matter entries, results have shown that repeating some of the keywords/phrases in both fields can be advantageous.
Bullet points are the fourth most important field according to this list. Yes, sprinkle in your lesser-needed keywords in there, and make sure your copy is strong, but overall it's not as important as many sellers would have you think. People skim this section, so the first few words of your bullet points – especially the first bullet point – are the most important parts of this field.
A major exception to 'skimming' would be if you have a technical or complicated product – in which case, please fill up these fields with as much technical detail as you can. Nothing is more frustrating to a buyer than having to ask a question and wait for a response when the question was about something simple that could have been explained in the copy – a product's dimensions, included components, connection/port styles, batteries required or wattage – things of that nature.
Reviews and questions and answers sections are actually more important for Google SEO purposes – such as when people search for a product directly on Google and get linked to an Amazon page. (We're not debating the usefulness of reviews – just that for keyword optimization they're not as high of a priority here versus other fields).
Your product listing's description is the least important field in terms of keyword optimization. On mobile devices, your description does appear before bullet points however, so again don't slack on the quality of your copy just because keywords aren't as powerful here. The first few words or sentences of your description may be all that mobile users read.
2: Check potential suppliers on supplierblacklist.com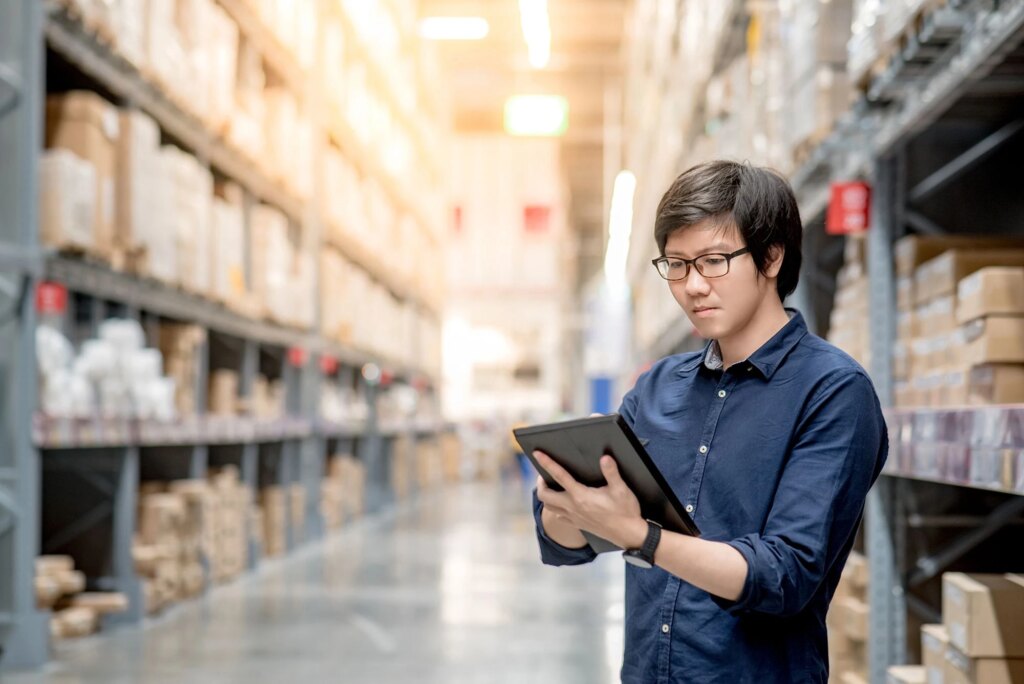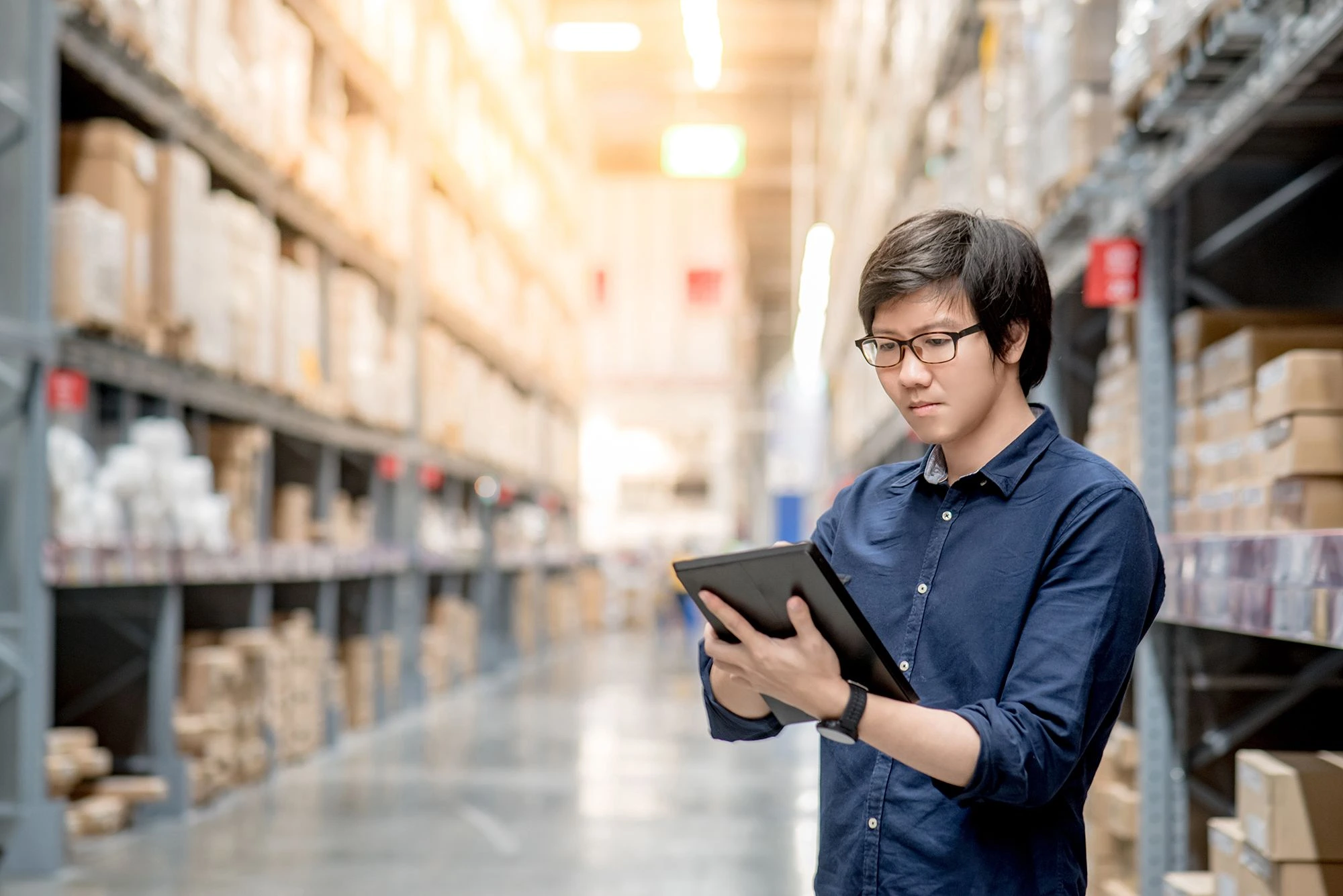 Humans are creatures of habit, and in the supply chain world that rings very true. It takes time, effort, and care to foster a relationship with a seller.
But there does come a time when you need to seek out new suppliers, whether to expand your product offerings or change a current product to a new supplier. When that time comes, do your due diligence and background check them. You would do that to an employee you were going to hire, right?
We recommend checking supplierblacklist.com to see if any other buyers have left feedback on the supplier you're interested in before you get in too deep.
3: Ask your supplier if they use Sinosure
If you're not a brand new seller ( if you're reading this, you're probably not) and have an established relationship with a Chinese supplier, check with them to see if they have or can obtain access to Sinosure.
Sinosure is a Chinese government-owned insurance provider that covers export goods. That translates to a potential line of credit of up to $200k (at the time of this writing) your supplier can offer you when you place inventory orders from them.
The credit doesn't come from them; they have to apply for Sinosure. Again, this means you have to ask them about it and they have to do the paperwork for it – you cannot apply to Sinosure yourself.
4: Get US customs to block the import of IP-infringing items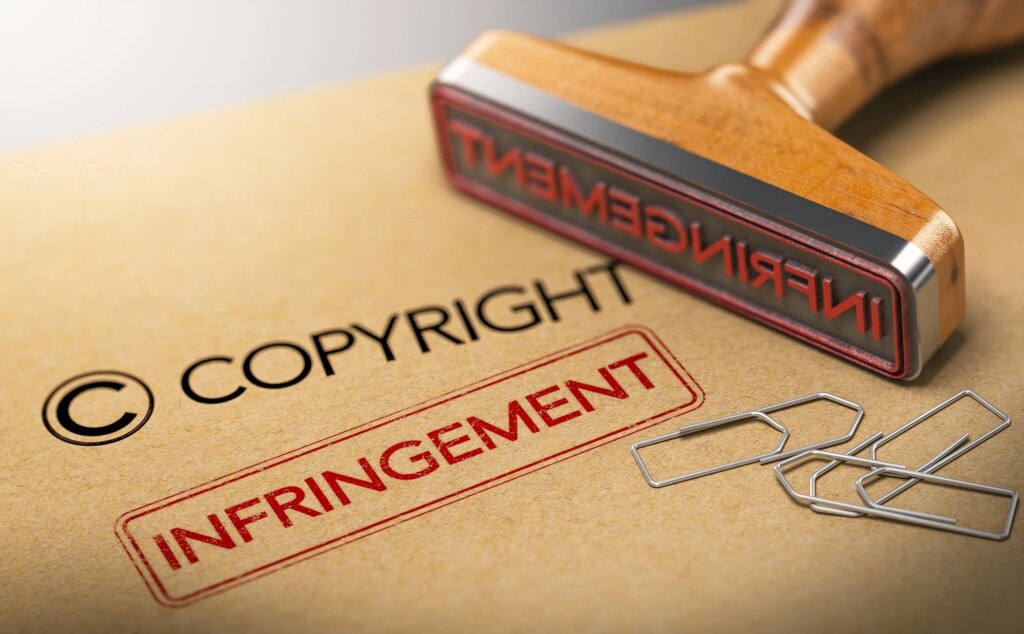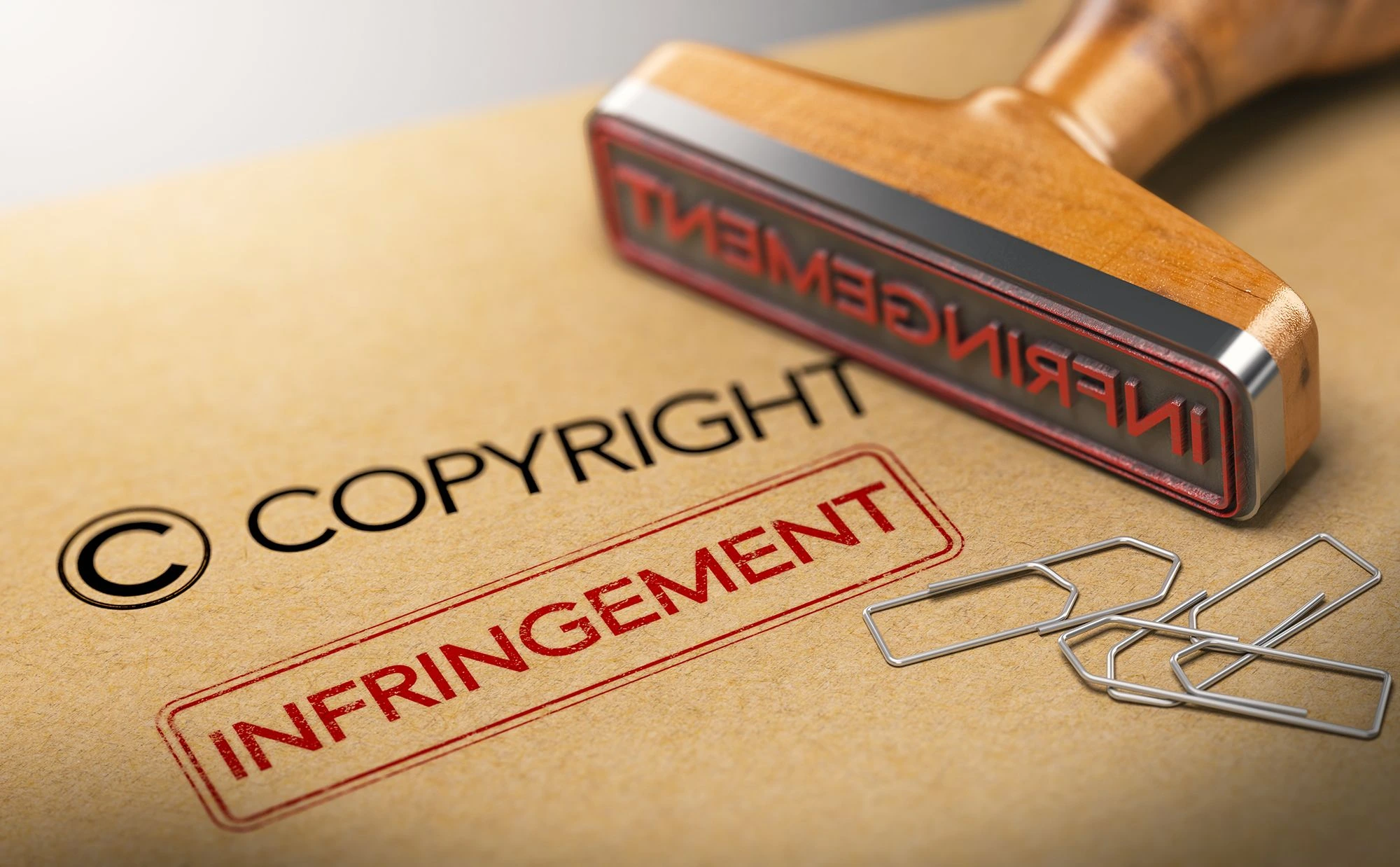 At some point in your selling career, you may encounter a competitor who steals your product packaging or design. This kind of activity is an unfortunate reality of ecommerce, and hopefully you've already taken some preventive measures like filing all pertinent copyrights and trademarks, and even patents if you have any original product designs.
If you've already tried and failed in asking a seller to cease and desist selling knockoffs of your product however, and Amazon hasn't helped you, you can go straight to US customs and ask them to outright block the import of any IP/patent-infringing items.
Read a bit more about that process here.
5: Report listing hijackers with an "internal use" code
We're not talking about the arbitrage sellers who piggyback off of your listing and fight you for the buy box (though those are annoying too). We're talking about people who directly hijack your listing content by trying to gain control of it to change your images and copy.
While gaining and maintaining true ownership of a listing is a headache in itself (and still often left up to the whims of the catalog department, even if you're the brand registered owner), report any outright listing manipulation directly to [email protected] and mention one of these relevant internal use codes:
Twister-abuse
Asin-adoption
Shadow-invisible
Seller-specific-info
Variation-abuse
Self-hijacking
Pdp-tampering (product display page tampering)
Support bots should automatically flag your message containing one of these and get it in front of the right people, faster.
6: Figure out who your competitors really are
Want to spy on your competitors? Who doesn't? Any diligent business owner needs to keep tabs on their competition. As you're probably aware, though, brand, store, and seller names on Amazon usually don't match up with the actual business entity name.
If you need to do some deep research on your competitor though (such as researching their suppliers), you need their actual business name and information. Luckily, you can find the owner of any registered USA brand on Amazon by going straight to www.uspto.gov/trademark
Search up brand names or anything of your competitor's that should be trademarked. If they have a registered trademark on file, you can find their business entity information via government records.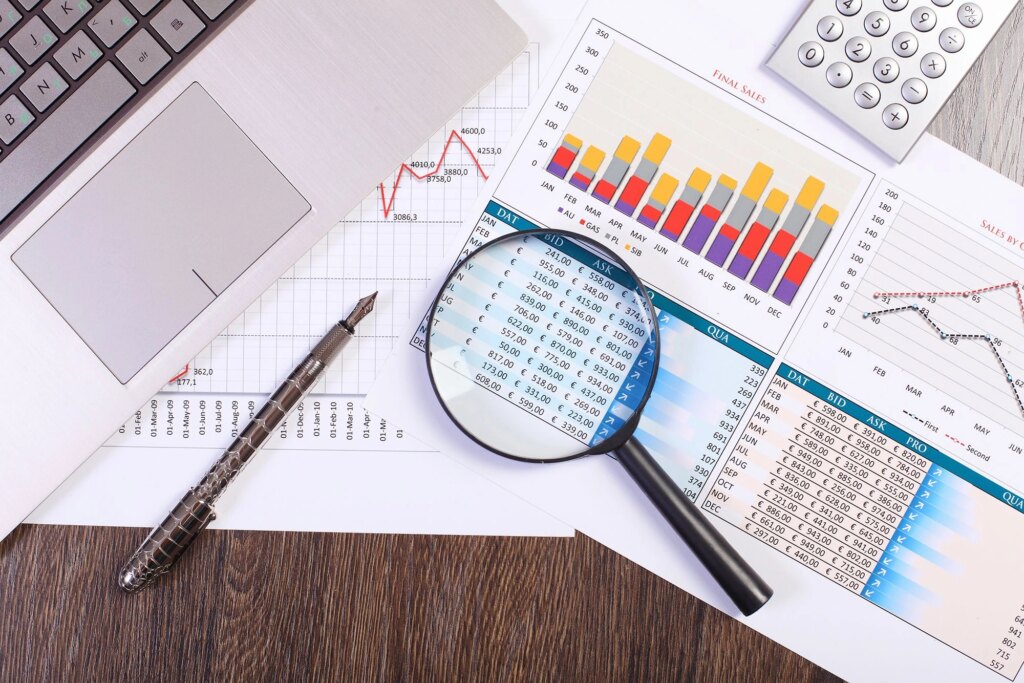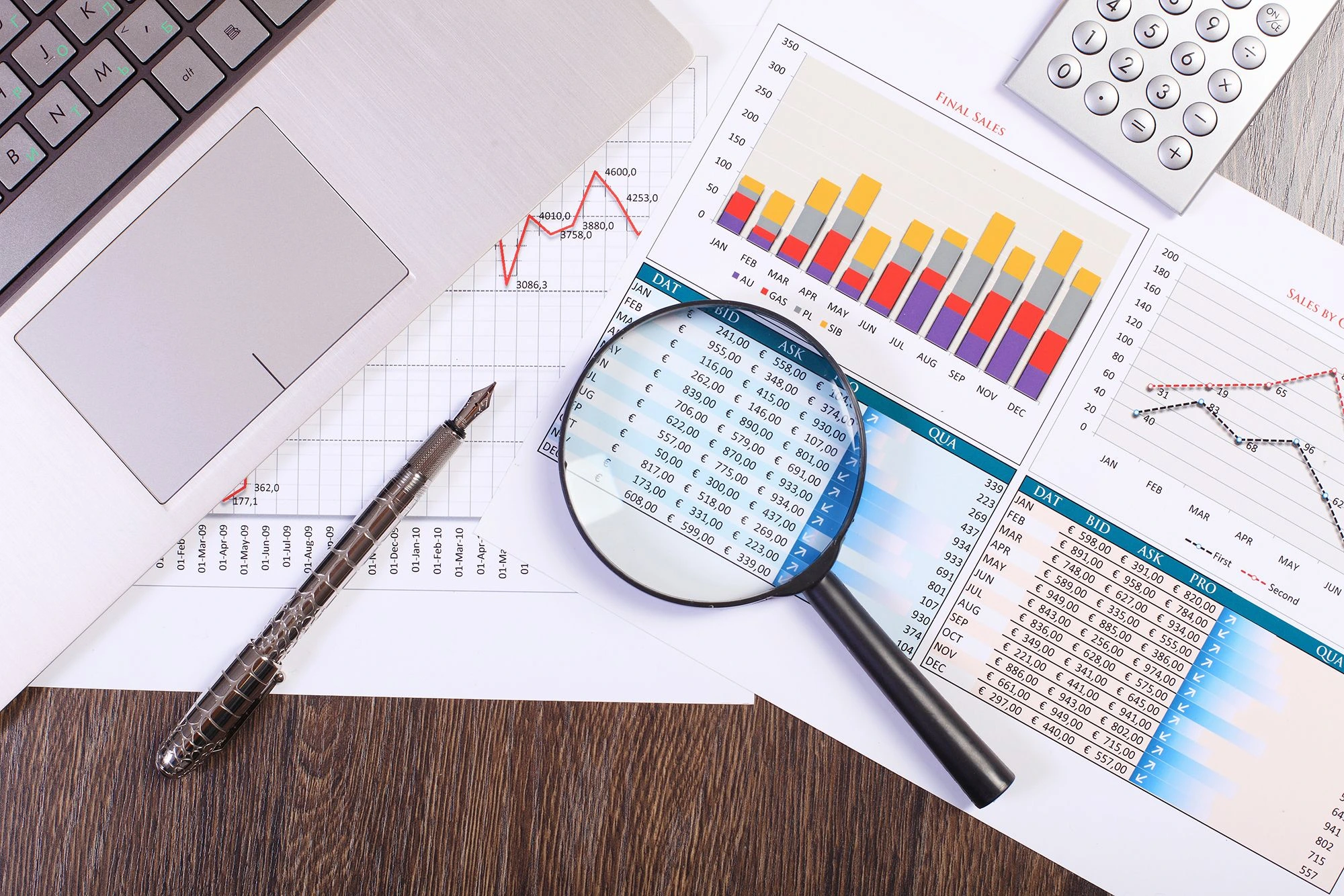 7: Be careful about using 2-step URLs
Many of you probably know about or already use 2-step URLs for your off-Amazon marketing materials, whether via chatbot funnels, email blasts, giveaways, or whatever strategies you're using. Hopefully you've been using the Helium 10 Gems URL page to cut out the hassle.
However, we've noted that Amazon has started to track what keywords or ASINs you're targeting in your URLs, for URLs that have "refinements" in the text. If your 2-step URL has your ASINs and/or keywords listed after "refinements" in the URL, that URL falls under this example.
By tracking this data, Amazon knows where you're driving your traffic from when your listing makes conversions. There are some who speculate at the moment that you do still get rank juice from your gem URLs, but it could be less of a boost than you think, and with the compromise that they get to know where your traffic is coming from.
The only one that currently works to circumvent their tracking is the "2-step via hidden keyword" URL (number 2 on the gems page), since no "refinements" word is found in the URL.
It's also important to note that some of these URLs don't really work for mobile traffic, so if you're driving a lot of mobile traffic (and let's be honest, more purchases are made on mobile nowadays), use a deep link Gem URL from Helium 10 Portals.
8: Pay attention to your "browse node" when indexing for keywords
What is the most important factor when it comes to getting indexed for your keywords? The number of times you use the phrase in your listing? In your title?
Nope!
It's your product's browse node.
For example, if you are in a cell phone case browse node, even though your cell phone case might have a laser pointer attached to it, it might be difficult for you to index for laser pointer-related keywords since to Amazon, those keywords are not relevant to your cell phone case category.  
Kevin King also teaches that you may be able to reset relevance by deleting all possible keyword data from your listing (bullets, titles, description, backend fields), waiting an hour or two, then re-entering it all. It's kind of like purging your listing data, or doing a hard reset.
Amazon will then put you through another "relevancy test," so be sure to send traffic to your listing immediately when you do this.
Want to know more?
The tips you just learned about came from none other than Kevin King and his latest appearance in our monthly Elite workshop.
Every month since 2018, Kevin King has delivered 7 brand new tips like this. You've already missed more than 180 nuggets of knowledge – but you don't have to miss anymore!
During our Elite-exclusive workshops and webinars, we bring the best of the ecommerce world to educate you on every Amazon-related topic under the sun, from sourcing and suppliers, to intellectual property, to supply chain logistics, and more.
Elite is designed for advanced sellers who are already familiar with Amazon. This is not the stuff you see in beginner courses or hear on other webinars or on podcasts. It's game-changing high-level information that successful sellers use to often dramatically improve their businesses.
As an Elite member, you get access to monthly online advanced-level workshops with Kevin King and his handpicked guest experts. Plus, four times a year, you'll get to attend in-person workshops at our sunny Southern California Helium 10 HQ (or elsewhere, if we bring it on the road).
You'll also get to join the private Elite Facebook group to participate in discussions about high-level strategy and tips with like-minded sellers.
And, finally, you get the widest access to Helium 10 tools of any membership level, including exclusive beta access to tools not yet available to anyone else.
If you're an ambitious advanced seller looking to grow your business even more, Elite is for you. Check out the Elite member benefits here.
Even better, reference this blog post by emailing [email protected] after you've signed up to schedule a 20 minute one-on-one call with our very own Bradley Sutton!
I hope you've been inspired by these tips. Now go forth and crush it!