How to Find Top Organic Keywords for Niche Products on Amazon
Learn how easy it is to find organic keywords for your products using Helium 10's keyword research tools, Xray and Cerebro.
Originally published on: January 27, 2023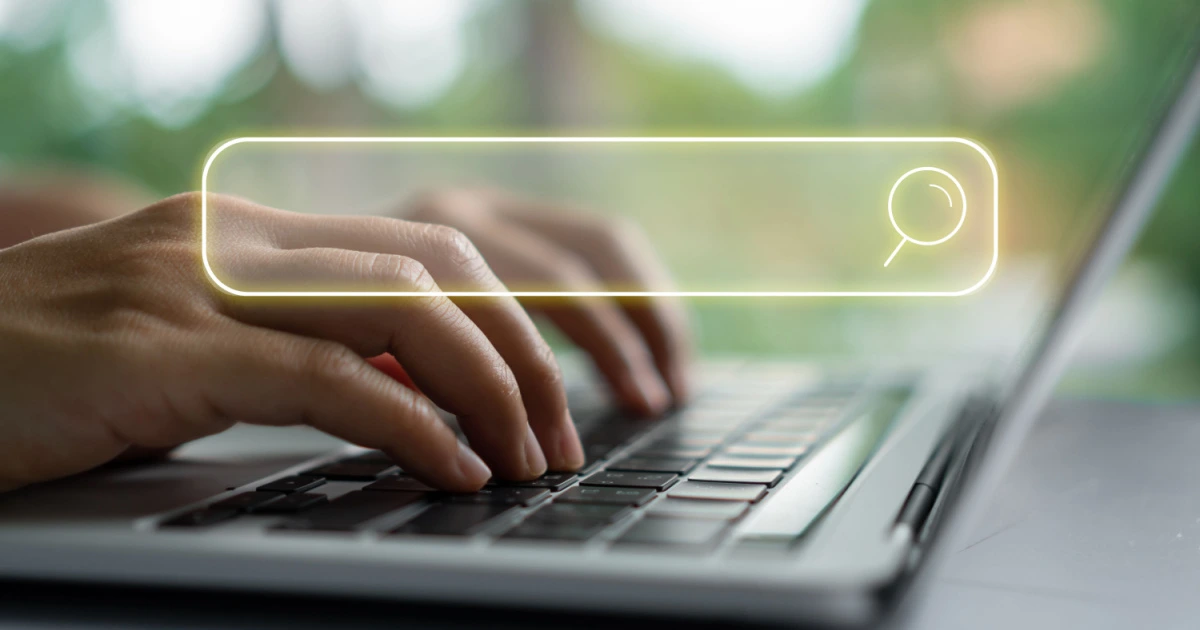 When you launch a product, one of the most important things you can do not only for product research but for optimizing your listing is to find the top keywords for your niche. It's essential to know the most relevant and important keywords as well as how competitive those keywords are so that you can create a strategy to beat your competitors. 
The big question is: how can I quickly narrow down all of the keywords to the top 10-15 keywords for a niche? The best way to do this is to start out on amazon and search the main keyword for your product and then find the top-selling products that are most similar to your product.
For example, our main keyword is "coffin shelf" for our Manny's Mysterious Oddities Coffin Shelf so the first step is to go to Amazon and search "coffin shelf." Once the results come up, pull up the Xray extension and sort the products by revenue to see the top-selling coffin shelves on that page.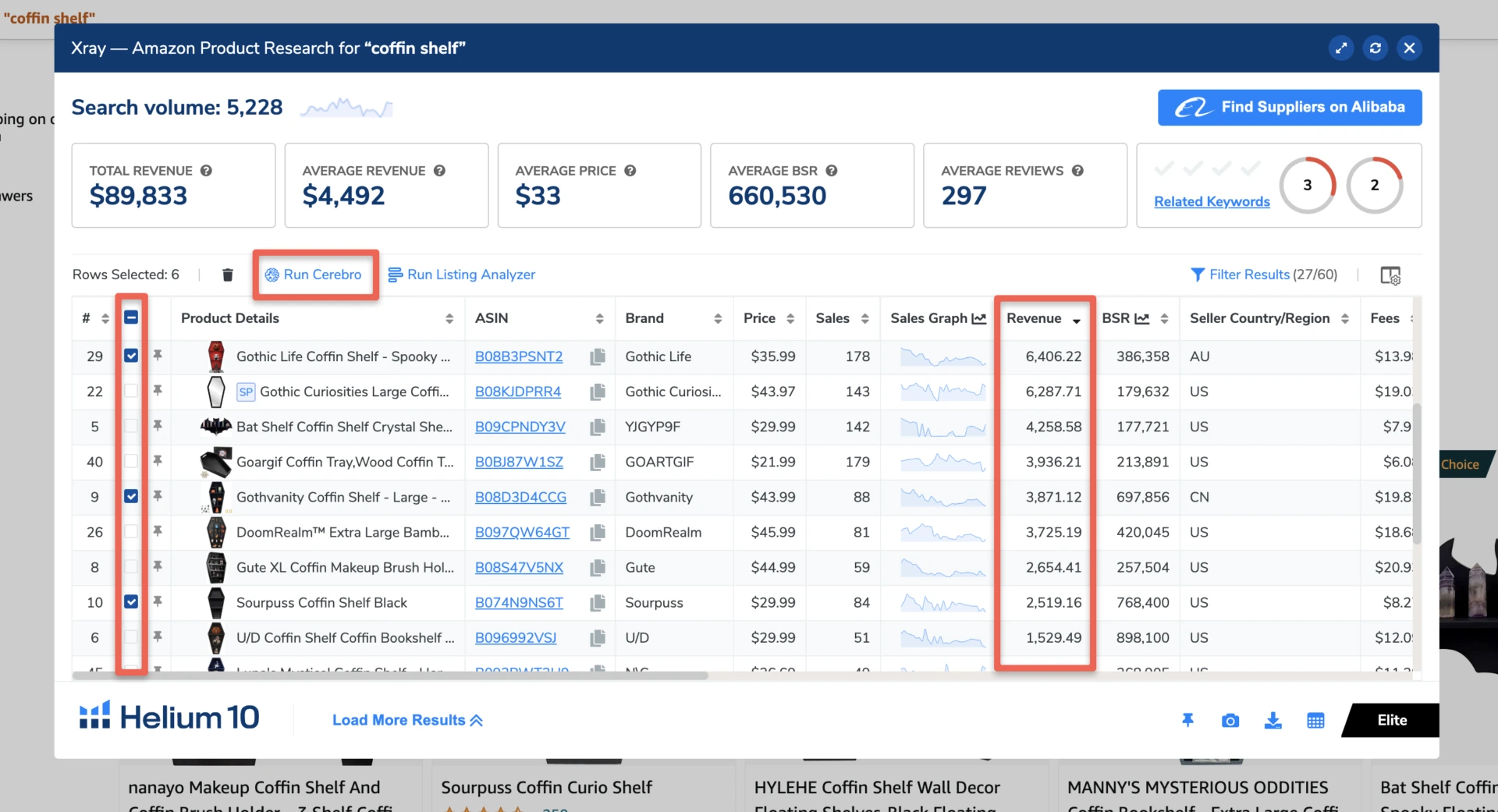 The reason why we like to choose the top sellers is that it will give you the best idea of the top keywords for a specific niche. The top-selling products most of the time are ranking for the most important keywords so when you do a reverse ASIN search on those products, the top keywords should be included. 
An easy way to do a reverse ASIN search on the top products is to just check off the top sellers on the left column of the Xray extension and then click "Run Cerebro". Make sure that you choose products that are most similar to your own product and that they are selling well so you can get the top keywords that are most relevant to your product. Once you hit "Run Cerebro," you will be taken to Cerebro and all of the ASINs you checked will be in the search bar for Cerebro.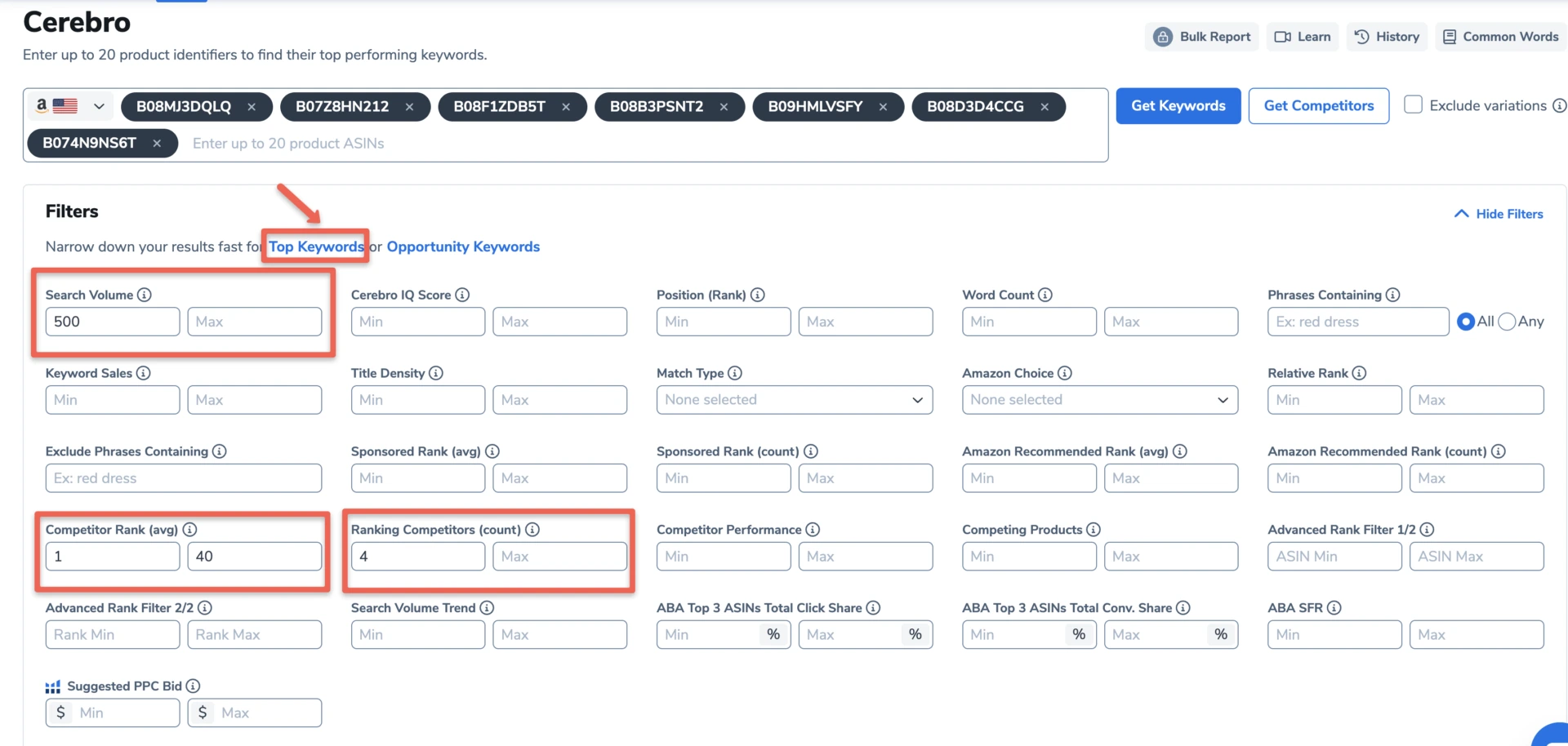 Helium 10 has made it really easy to get the top keywords with one-click filters. To get the Top Keywords for those products, click "Top Keywords" and you will be shown a list of results based on the filters that are auto-filled in when you click on that filter. If you have too many or too few keywords in the results, you can always adjust the number of ranking competitors or search volume to get better results. 

In the results, you are going to see the top keywords for your niche. In the screenshot above, when you hover over the position rank, you can see that all of the competitors are ranking for the top keywords in this niche. This is a good indicator that these keywords are important keywords for this niche.
Have you tried this easy one-click filter to find the top keywords in your niche? Let us know in the comments!
Everything for your business on Amazon.
Find out more about our products by signing up or speaking with one of our
Customer Success representatives today. With us in your corner, you can enjoy
more sales and increased engagement from your Amazon business.
Chat with a Support Specialist