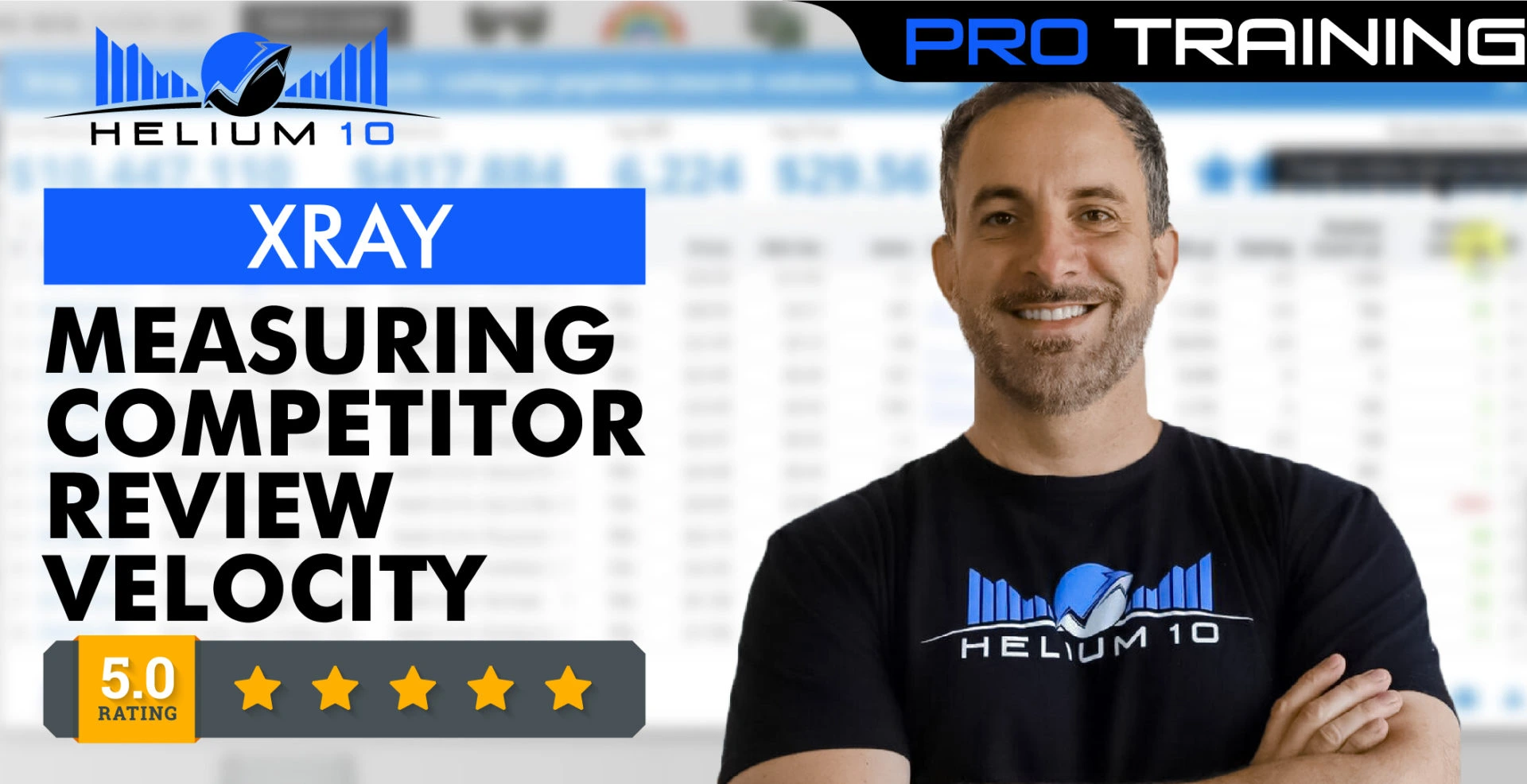 Posted on: September 12, 2018, By: Helium 10
How to Easily Measure Competitor Review Velocity on Amazon
Competitor review velocity measure when a product gets new reviews, and Xray has added a column that shows the change in review count in the last 30 days.
In trying to find new product niches to target for selling on Amazon, many sellers will look at competitor review numbers to measure the opportunities.
Review velocity is the rate at which a product accumulates new reviews, and Xray has added a new column to its results page that shows the change in review count in the last 30 days.
Check out our quick video on the new competitor review velocity feature in Xray:
Xray delivers hidden data on any product in our 450 million+ database of Amazon products, now including when they receive new reviews. Additionally, users will also be able to see when reviews are removed in the form of negative numbers, typically due to action taken against that seller by Amazon.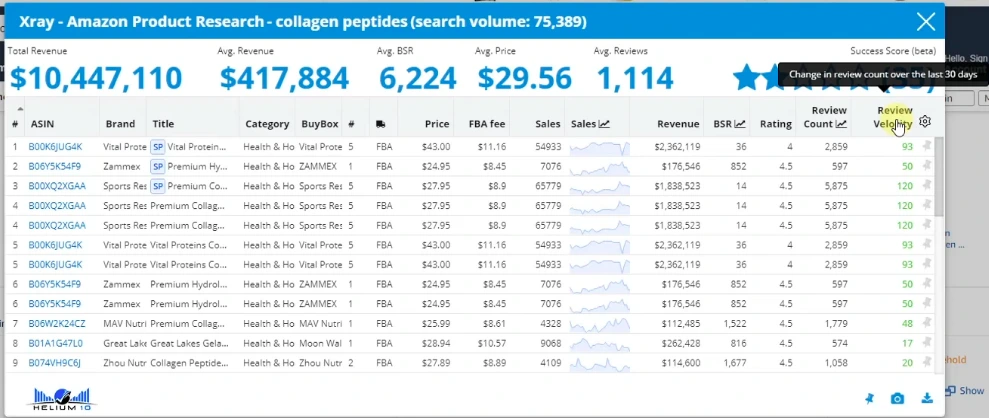 If you click on the review counters for any Amazon product in the Xray list, you can see how the review count for that product has changed over time in a clean graph for your reference.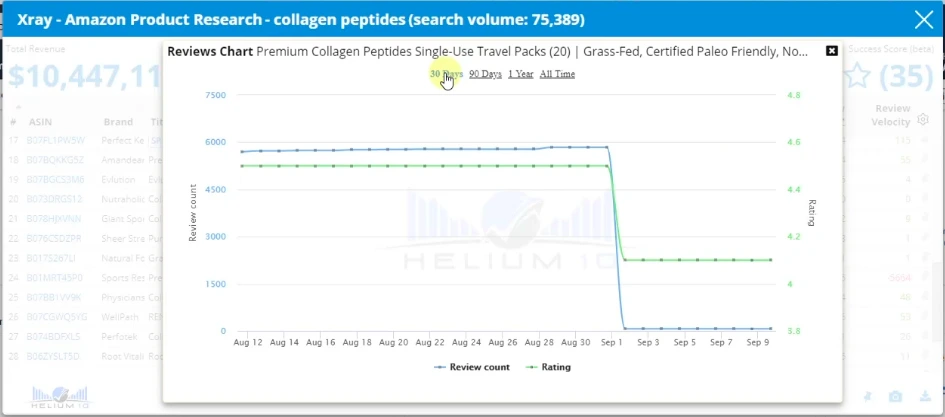 Additionally, if you are curious about your own new review ratio, you can research your own ASIN in Xray via the Helium 10 Extension.
The key part of this competitor review strategy is to find products that are selling a high volume of units but are getting low review counts. These products are good opportunities to break into the niche because while the seller may be dominating in sales, it's not apparent to customers. Jumping into these markets are ideal for an entrepreneurial seller looking to get into a lucrative niche.
Want to absolutely start crushing it on Amazon and make more money? Follow these steps for helpful resources to get started:
Get the Ultimate Resource Guide from Manny Coats for tools and services that he uses every day to dominate on Amazon!
New to Selling on Amazon? Freedom Ticket offers the best tips, tricks, and strategies for beginners just starting out! Sign up for Freedom Ticket.
Trying to Find a New Product? Get the most powerful Amazon product research tool in Black Box, available only at Helium 10! Start researching with Black Box.
Want to Verify Your Product Idea? Use Xray in our Chrome extension to check how lucrative your next product idea is with over a dozen metrics of data! Download the Helium 10 Chrome Extension.
The Ultimate Software Tool Suite for Amazon Sellers! Get more Helium 10 tools that can help you to optimize your listings and increase sales for a low price! Sign up today!
Protect Your Amazon Brand with a Trademark! Protecting your brand from hijackers is vital. SellerTradmarks.com provides a streamlined process for obtaining a trademark for your business and shielding your products from fraud!
Ready to Get Serious About Your Amazon FBA game?  The Helium 10 Elite offers cutting edge training for advanced Amazon sellers who are ready to grow their business and take it to the next level. Click here to join Helium 10 Elite.
Does Amazon Owe YOU Money? Find Out for FREE! If you have been selling for over a year on Amazon, you may be owed money for lost or damaged inventory and not even know it. Get a FREE refund report to see how much you're owed!

Latest posts by Helium 10
(see all)