Seller Checklist: Rank Organically On Walmart
Looking for more ways to drive organic traffic to your Walmart listings? Let's take a look at the secrets to ranking higher on Walmart.com!
Updated on: November 15, 2022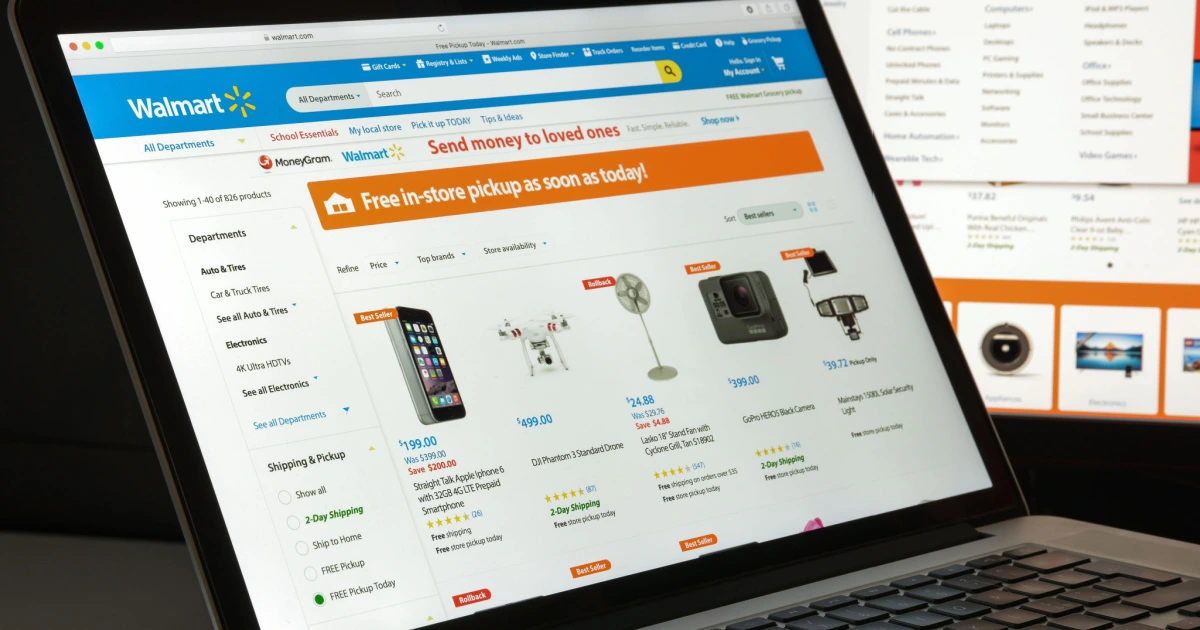 First, there was Project X, the groundbreaking video series that saw two e-commerce experts lead us through a unique e-commerce case study unlike any other. It began with product research and led all the way up to sourcing products and listing optimization, detailing every step in between.
Now? There's Project W. We're doing a very similar, real-world walkthrough dedicated to new Walmart sellers.
In this series, Tim Jordan of Private Label Legion and Carrie Miller, Brand Evangelist and Walmart Expert lead you through the process of taking your Amazon products and adapting them to sell on Walmart.com. We explore simple methods to help create more opportunities, sales, and growth for your business.
Let's Talk About Episode 8.
Episode 8 of Project W discusses one of the most popular and frequent questions about selling on any marketplace, and that is "how do I rank organically?"
Typically once you have a listing inserted and created on the seller center, what comes next is the marketing of that product. The goal is to increase visibility because if people cannot find your product, you cannot sell it.
A lot goes into ranking organically. Here are a few things you should keep in mind and stay on top of to get ahead.
Listing Copy Optimization
Optimizing your listing (refer to Episode 4 for guidelines and best practices) is one of the best ways to increase organic visibility. Your copy is your persuasion tactic to help you convert your listing's traffic into real, tangible sales. Want a really well-written, high-converting listing that a customer will look at and want to purchase your product? Incorporate keywords, and structure it to be digestible for your prospective buyer. Ensure that your information from attributes all the way down to category and product type are accurate.
For example, category and product type are two highly essential components to your listing, so in the case you receive an error for your listing, be proactive about getting it into the right fields for your product.
High-Quality Images
Do not cheat on your photos. It is the first thing your prospective buyer will see in comparison to your competitor's products. When you have such limited space to convince your e-commerce foot traffic to convert, you must make the most of it.
Don't forget to keep an eye on Walmart's Listing Quality Score (LQS) as well. This is a great way to figure out if you're on the right track.
The Walmart Pro Seller Badge
The "Walmart Pro Seller Badge" is similar to the "Amazon's Choice" badge. Logistics, including qualifications to obtain the badge, are discussed in Episode 9 of Project W.
Much like Amazon products are more likely to rank higher with the Prime Badge as opposed to someone who does not, Walmart has openly stated that having the Walmart Pro Seller Badge can enhance the buyer experience. And while it is not a deal breaker, we do encourage you to try to get it. The badge is displayed prominently and will help you rank.
Shipping Speed
Fast shipping is important and another aspect to keep in mind that will impact ranking. Two-day shipping is preferred and can be offered with Walmart Fulfillment Services. You may find many other listings on Walmart that exhibit three-plus or one-day shipping or pickup.
At the end of the day, we are all spoiled and want the items we purchase quickly. If you have a long shipping period and someone needs the item quickly, they will not choose your listing, so it is better to ensure you have fast shipping to accommodate those consumers.
Purchases
Purchases are king for organic ranking. If people are searching for specific keywords, clicking your listing out of all available options, that is one of the strongest indicators to Walmart that you have the best selection for that search. Without competitive pricing, enticing offers, a high-quality product, and a persuasive listing, you miss out on a large audience and massive opportunity.
Of course, manipulative tactics will come and go, but there is nothing quite like legitimate purchases.
Views and Traffic
Views and traffic can be a mix of your internal PPC and external traffic. Google, social blogs, press releases, influencers, or a mix of any number of these can help you send traffic from an external source. Walmart will love to see that because it expands its audience and bottom line.
Walmart has shown time and time again that not only does it want to work with traffic, but also prefers working with other platforms like Google. Google prioritizes Walmart listings because they work well together.
Lastly, Reviews and Review Syndication!
One of the last factors Carrie and Tim mention in Episode 8 is reviews. The more reviews you can get, the higher consumer confidence becomes for your listing, and the more likely people will purchase your product.
Walmart does not have stipulations on ranking, but the marketplace algorithm appears to prioritize the number of reviews and rankings as it pertains to showing where your product shows up on the page.
The good news? If you're brand new to their site, they have review syndication.
Review syndication is where you can take your reviews from Shopify and move them over using Yotpo, an external company they've partnered with, to quickly display those first reviews.
Unlike Amazon, Walmart allows you to bring old reviews over from another marketplace (mostly Shopify at this time, but that could possibly change, so we recommend keeping an eye out), which is so much easier than other tactics that have been used by sellers in the past.
Looking Towards The Future
The constant principle to ranking on Walmart is: nothing is constant. Just as in any e-commerce space, things rapidly change, whether it be the look, feature, algorithm, etc.
Sure, we do not know the fine details of where the future will go, but we are confident that if you stick to the basics like staying on top of conversions and your sales, generating internal and external traffic, creating sales velocity, getting reviews, etc, then you've figured out 90% of the ranking game.
Compared to Amazon, there are much fewer competitors for many of these highly competitive keywords and categories. Right now, this may mean less effort to rank organically for you.
Everything for your business on Amazon.
Find out more about our products by signing up or speaking with one of our
Customer Success representatives today. With us in your corner, you can enjoy
more sales and increased engagement from your Amazon business.
Chat with a Support Specialist