Amazon Product Photography: The Last Guide You'll Ever Need
Perhaps the most important part of selling through Amazon FBA is getting consumers' attention. Enjoy this guide for the different types of Amazon images!
Updated on: March 15, 2022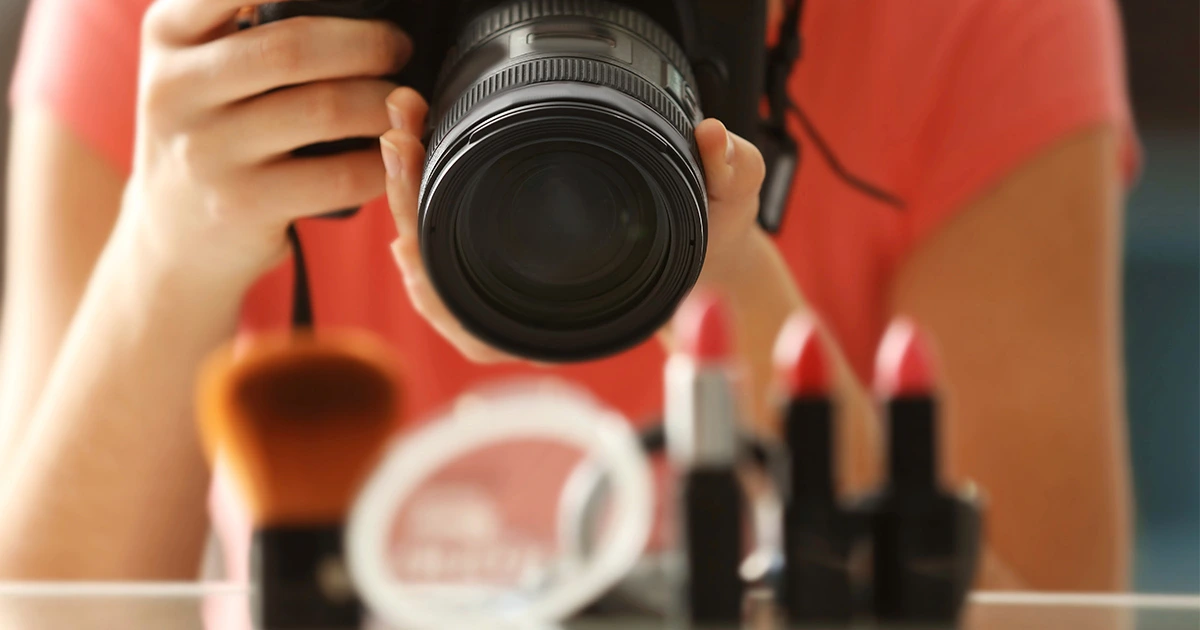 Amazon Images for Sellers: The Last Guide You'll Need
The Amazon space has spiked since as early as 2014, a flood of new sellers is nothing new unfortunately.
How well your brand is positioned on the platform depends on two main factors – product differentiation and the listing outlook. For any brand, the product listing is its prime real estate, weighing heavily on its overall performance.
First, let's understand the fundamental elements of an Amazon FBA listing and their directed purpose:
Images. Showcases the value proposition of the product
Content. Informs the shoppers on the product and feeds the algorithm data for it to display the listing on relevant keywords
Reviews & Ratings. Social proof allowing shoppers to verify the brand reputation
Our brains produce emotional responses to visual aids much faster than information. Here is a powerful statistic from a Google survey conducted on online shoppers;
Although reviews, ratings, and content are important for consumers decision making process, it is the images that connect them to the product. It sparks an impulsive decision before their logical brain takes over.
In this blog, we will be covering industry secrets accumulated from over 10,000 listings.
Basic Requirements For Listing Images
You will need to familiarize yourself with the basic requirements for listing new images or updating old ones so amazon does not take your image down as non-compliant.
Below is a simple, all-in-one cheat sheet to follow Amazon Product Images Guideline entailing certain requirements you must meet.
Additional Requirement:
Include the product identification in the file name such as your:
Amazon ASIN
JAN
EAN
13-digit ISBN
UPC followed by a period and a file extension
Do not use any special characters including dashes, spaces or other in the file name.
Although you are required to at least present one main image of the product, Amazon allows you to add 9 images to the product listing. The standard listing should have 7 images. Amazon considers such listings "Retail ready".
11 Types Of Amazon Images
You can utilize attractive imagery to grab the attention of shoppers, but first it is vital that you understand what types of Amazon images you can upload and how each specifically benefits you.
Below are the types of images you can use to make your Amazon listing shine and ultimately boost your sales. Based on the product category and how various consumers like to receive information, you have to prioritize certain types of images over others.
MAIN IMAGE
The very first image of your listing, known as the Main Image, is the face of the listing. It must be on a plain white background. This image appears to shoppers in the search pages before they even land on the listing. All your primary focus should converge here.
Think of it as the front display of a store which entices potential customers to enter.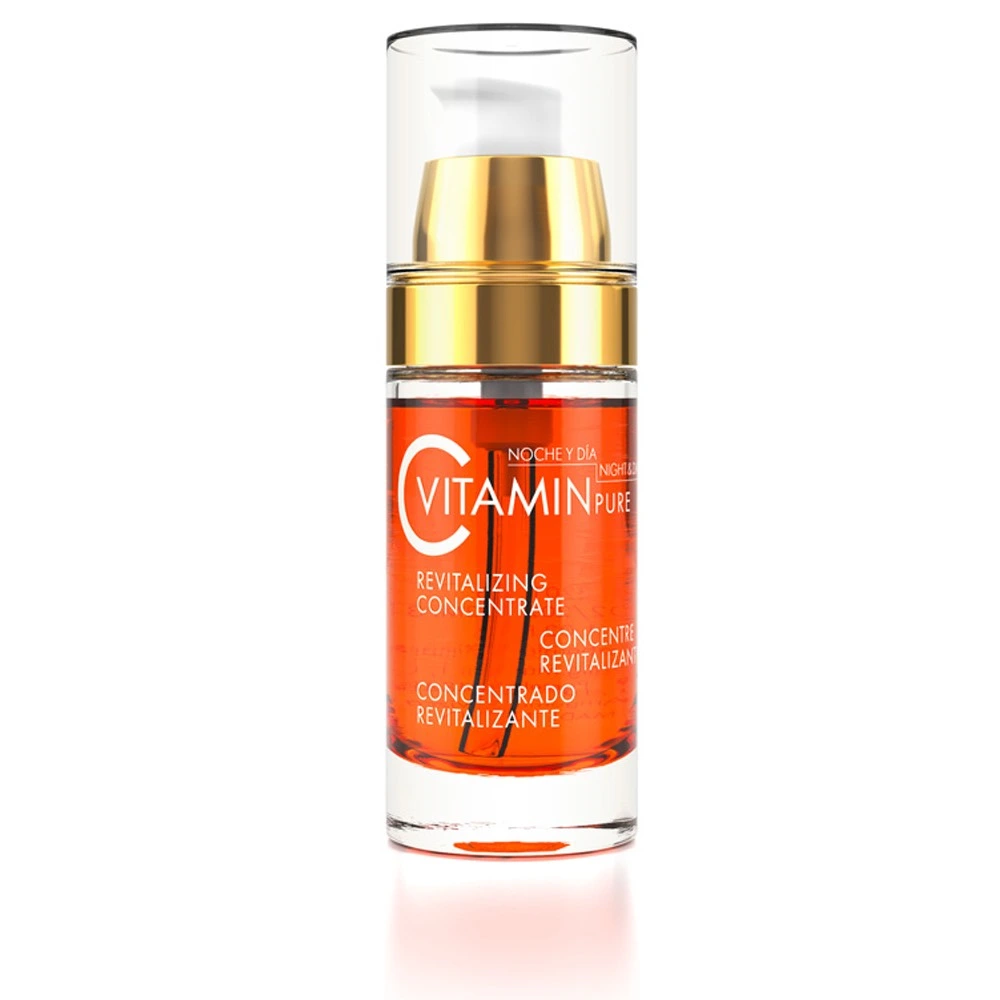 Understandably, an all-white, bland background poses a bit of a challenge. Help your product pop by giving it shadows or mirror reflections. In the example above, the brush rests diagonally so it takes up a bigger surface area of the image.
Please note, using graphics such as shadows may also violate Amazon's Terms of Service. In an upcoming blog we will guide you through the process of reinstating your listing if Amazon suppresses it for image rule violation.
Quick Tips:
Adding props to the main image can be perceived as non-compliant if it misleads the customers to believe it comes with the product
Shadows can be used to give the illusion of the product either sitting on a surface or floating in the air
35% of shoppers prefer navigating Amazon through mobile devices. Make sure the product covers the entire image. The larger the product appears, the more attention it will receive
INFOGRAPHICS
This is your chance to capture impatient shoppers…
Most of your consumers are likely to wade or skim through the text you just spent so much time creatively writing. Even if your content is infused with clever keywords hiding in plain sight, it may not grab attention. However, consumers will undoubtedly check all the images before making a final purchase decision.
This is your chance to capture those idle readers, impatient shoppers, and impulsive buyers from leaving your product page.
Arm your image gallery with the secret power of Infographics. Condense all the information you have laid out in your bullet points and description in a few well-defined images and compel your visitors to become customers.
Infographics are responsible for highlighting all product benefits, useful features, and any outstanding quality that sets you apart from others.
This includes symbols such as 'Not Tested On Animals', 'Organic', 'BPA Free' etc. Use a flat perspective with a minimal background.
1. Infographic – Features
A Features Infographic is useful in highlighting specifics of your product. This image is used to highlight one or two of the strongest features that differentiates your product in the market. It is similar to an infomercial style social ad banner.
2. Infographic – Set Includes…
If your product is a set with numerous items or packs of multiples, your shoppers will benefit out of an image like this, clearly labelling all items received upon purchase.

3. Infographic – Dimensions
You wouldn't want your customers to have a bad experience over incorrect dimensions or sizes. Many online shoppers put negative reviews because the product wasn't what they had expected. To prevent any such misunderstanding or confusion, a dimension image can be a great addition to the sequence.
Instead of an image with lines and measurements labelled around the product, a good strategy is to use reference items such as the pencil in the image below
4. Infographic – Badges
Give your infographics badges or icons which can support claims to educate visitors about the product. It can be related to quality or attributes that differentiate your product from others in the market by instilling buyer confidence.
5. Infographic – Zoom In
A Zoom In Infographic helps customers view magnified features that needs highlighting. It emphasizes the superior make or finishing of a product conveying reliability and durability.
LIFESTYLE
While the purpose of the Main image is to provide undivided attention to the product alone, Lifestyle images work in contrast.
1. Lifestyle – Portrait
The Lifestyle portrait images are the product images showcased with the use of models in everyday life situations. These images are not only purposed to help your audience feel an instant connection with the product but also creates a wishful fantasy where they envision themselves using your product.
Lifestyle Photography includes:
Models
Props
Aesthetics
Scenery
Anything that can make your product pop from the background
Often, with unconventional products, Lifestyle Images can be re-purposed to also explain what your product is and how it can be applied in life. Since models are often used to display your product in action, it creates an opportunity to show the scale of your product against the human body ratio. This proves helpful to those shoppers who, despite given dimensions, may struggle to imagine the size clearly.
2. Lifestyle – Different Usage
You may include a different usage lifestyle image to portray various settings the product can be used in. We cover these settings in the content but providing a visual really drives the point home and automatically creates a connection with the brand if customers were looking to use a particular product in the scenarios presented.
Lifestyle photography is an excellent tool in promoting a brand image for your Amazon listing. It bridges customers with an idea of a better life using inspiring emotions. Not only that, but these images can also help you target a specific audience for the intended demographic.
INSTRUCTION IMAGE
Have you ever picked up a product from a store in sheer excitement but after a squinty observation, put it back on the aisle? Although it looked great, you couldn't exactly figure out which part goes where and how on earth you use it?
Now imagine your customer going through the same process and leaving your product. Or worse, they buy but leave a distasteful product review because they fail to understand how to use it properly. It could be a major turn off for the audience and they may go searching for another listing that is better explained.
You can leverage an Instructional image to demonstrate the correct setup or usage of the product, especially for the electronics category since not everyone knows how to use certain tech gadgets.
COMPARISON IMAGE
The cutthroat competition on Amazon makes it very difficult to trump hundreds of other players that are bringing almost the same product to the market. In an ocean of products with the same appearance, it is challenging for customers to compare competing products.
A great way to make sure your product stands out is to create a competitor comparison chart. If your product has improved features over competitors' or resolves a very common complaint that buyers usually have, this is a great way to seal the deal with confused potential buyers. You will be giving them not one, but a variety of reasons as to why they should pick you over others.
BEFORE-AFTER IMAGE
This image helps your customers see how much of a difference your product can make in their lives. Whether they needed the product or not, there is a good chance this image might convert into a sale because it promises them a significant improvement in quality of life.
Everyone loves the idea of before and after progress, which is why makeover and reality shows are so popular among the consumer hungry audience.
This image should demonstrate a person using your product. As an example, if you are selling a posture corrector, it should first include a poor posture without the product and then a positive display of a satisfied person with a corrected posture. This can either be shot with a model or created using Photoshop with a licensed stock image.
Later this week we will go into arranging your images in the right order, split testing, and what to do if Amazon deems one of your images non-compliant.