How to Find Listings with Under Optimized Images – Amazon Image Search | Black Box
An advantage of using Black Box over other product research tools is searching for opportunities with more data points, including an Amazon image search.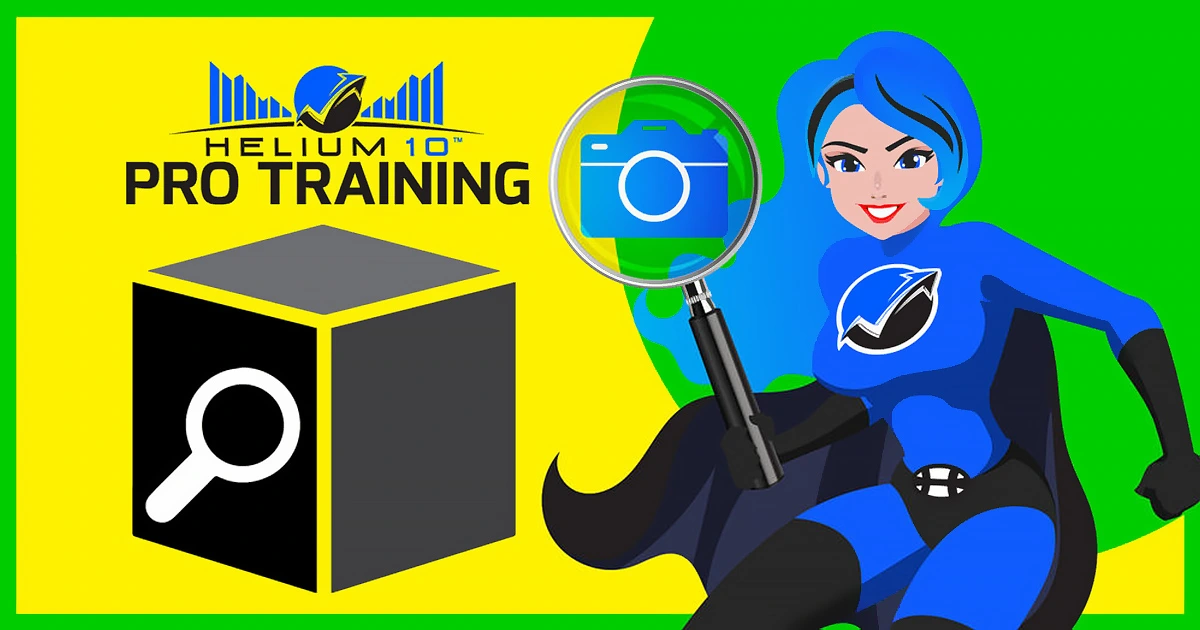 There are many filters on Helium 10's Black Box tool, but most competing product research tools do not offer users the ability to perform an Amazon image search for finding good selling opportunities.
One of the many advantages of using Black Box over other product research tools is that you can search for those golden opportunities with many more data points, including an Amazon image search. By using the "Number of Images" filter, sellers can search millions of products on Amazon by how many images they display.

Many Amazon selling experts would agree that posting only one or two images on your listing can be disadvantageous because it misses opportunities to give customers much more information to your customer via images. Using every slot for an image or video is critical to informing customers about your product, but also looking more professional.
Black Box by Helium 10 offers users the chance to take advantage of other seller mistakes in the image department and dominate the niche merely through having numerous, high-quality images.
To see how this Amazon image search strategy can work for you, check out this video:
To add the "Number of Images" filter to your product research, login to your Helium 10 account and navigate to the Black Box tool. From the dashboard, set your Amazon image search parameters to the number of pictures you want your results to have.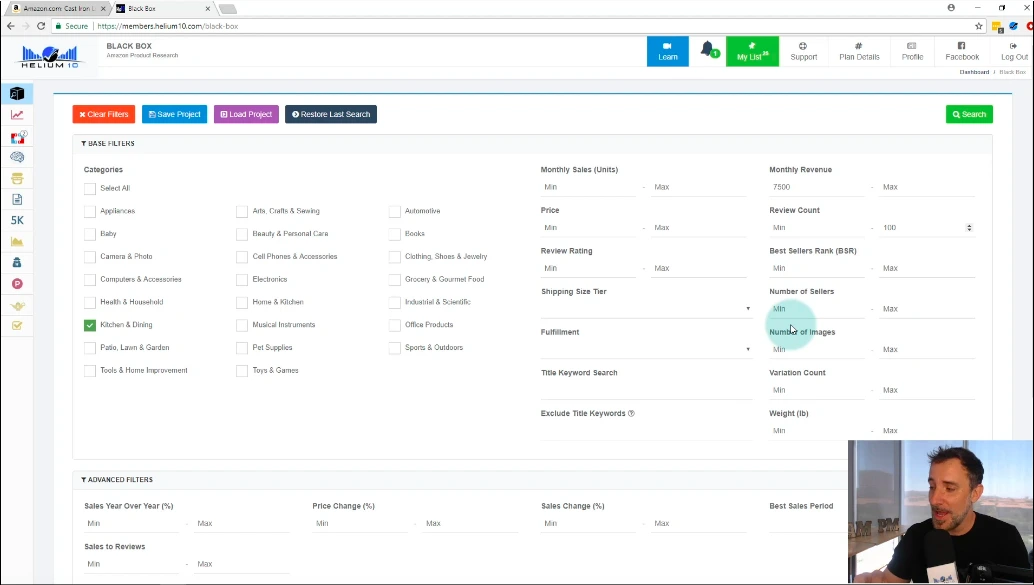 For example, if you choose to only get results for product listings that have just one image attached, you may stand a good chance of diving into that niche. You may be able to make a good profit solely on the fact that your product can have many more high-quality images than your competitor.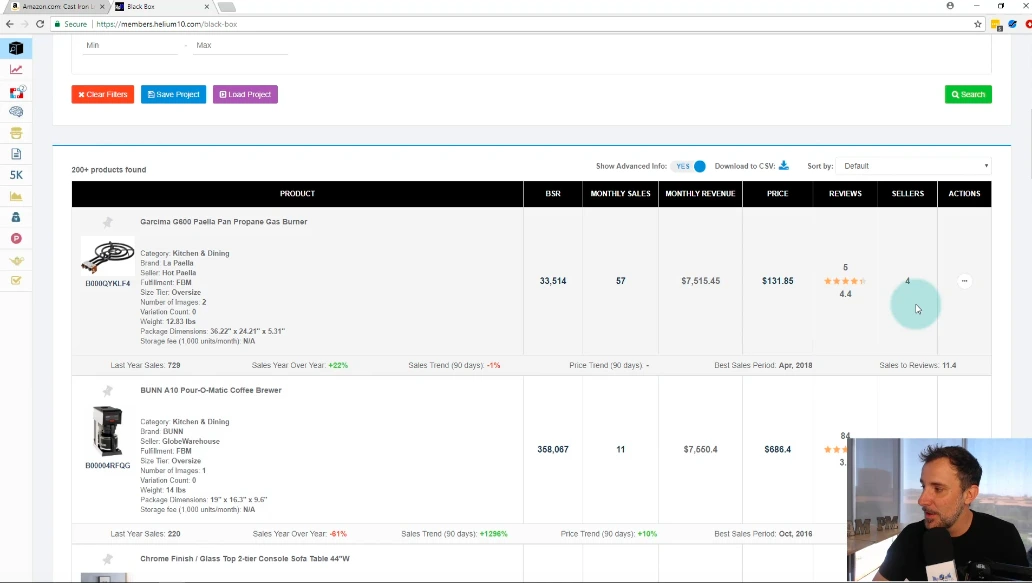 A real goldmine discovery using the Amazon image search filter is looking for products that have high-profit margins per month, but only have one or two images for their product. Under those circumstances, you could introduce a competing product and possibly reap some a good share of the profits if you utilize all available image slots for the listing to include high-quality photos of your product that demonstrate its use and capabilities.
---
If you're not a Helium 10 member yet and you sell on Amazon, what's holding you back?
SIGN UP HERE TODAY TO START ACCELERATING YOUR AMAZON BUSINESS
Get more Helium 10 updates by giving us a "Like" on our Facebook page: https://www.facebook.com/Helium10Software/
Want to see more Helium 10 Pro Training tutorials? Check out the rest of our videos on the Helium 10 YouTube channel! Don't forget to subscribe for regular updates!
Want to absolutely start crushing it on Amazon and make more money? Follow these steps for helpful resources to get started:
Get the Ultimate Resource Guide from Manny Coats for tools and services that he uses every day to dominate on Amazon!
New to Selling on Amazon? Freedom Ticket offers the best tips, tricks, and strategies for beginners just starting out!
CLICK HERE TO SIGN UP FOR FREEDOM TICKET
Trying to Find a New Product?
Get the most powerful Amazon product research tool in Black Box, available only at Helium 10!
Want to Verify Your Product Idea?
Use Xray in our Chrome extension to check how lucrative your next product idea is with over a dozen metrics of data!
GET THE HELIUM 10 CHROME EXTENSION
The Ultimate Software Tool Suite for Amazon Sellers! Get more Helium 10 tools that can help you to optimize your listings and increase sales for a low price!
CLICK HERE TO GET STARTED TODAY
Protect Your Amazon Brand with a Trademark!
Protecting your brand from hijackers is vital. SellerTradmarks.com provides a streamlined process for obtaining a trademark for your business and shielding your products from fraud!
CLICK HERE TO GET YOUR TRADEMARK
Ready to Get Serious About Your Amazon FBA game?
The Helium 10 Elite offers cutting edge training for advanced Amazon sellers who are ready to grow their business and take it to the next level.
CLICK HERE TO JOIN HELIUM 10 ELITE
Does Amazon Owe YOU Money? Find Out for FREE!
If you have been selling for over a year on Amazon, you may be owed money for lost or damaged inventory and not even know it. Get a FREE report to see how much you're owed!