What Is The Best Amazon Keyword Research Tool?
Searching for the best Amazon keyword research tool? Meet Magnet 2.0.
Originally published on: April 18, 2018
Updated on: May 3, 2022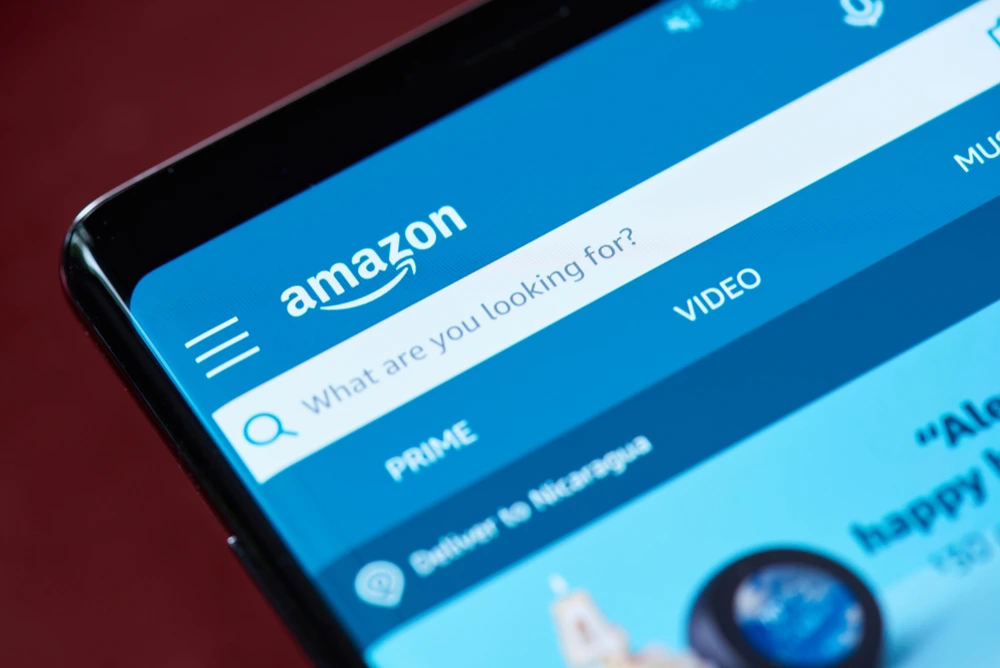 Trying to find the best Amazon keyword research tool can lead to people wasting a lot of time with subpar or downright useless research tools. The core intention of this blog post is to help you find the best Amazon tool for keyword research. Plus, we'll explain the importance of keyword research and answer some frequently asked questions on the topic.
So, let's get to it! Read from start to finish for a comprehensive look at Amazon keyword research tools, or use the links below to navigate to the section(s) you're most interested in.
The Importance Of Keyword Research
Trying to become a successful seller on Amazon means you will continuously have to deal with a lot of competition in your niche. Amazon buyers use the 'Search Bar' to quickly find what they want. And if your product doesn't appear to them on the first page, your chances of getting a sale significantly decrease. That's why it's vital to understand what keywords or search terms buyers use, so they find and learn about your product.
Certain interested buyers are very specific in the terms (also called buyer words) being used, while some are more comfortable using broader search parameters (especially if they're indecisive about what they're looking for). Whether the search parameters are broad or narrow, proper keyword research can help you get your item displayed in front of potential shoppers.
A well-built and reliable keyword research tool can help you determine the major and more specific keywords terms. Major keywords get a lot of traffic, but along with that comes a lot of competition. Specific keywords or more niche terms, while generating less traffic, do increase the click-through rates. Smaller businesses may prefer going more specific keywords to create an impressive online presence in the market through optimizing listings.
The goal of the best free keyword research tool for Amazon (or pay-to-use alternatives) is to help sellers appear high in Amazon search results, with the first-page position being the most sought-after. Using the right third-party Amazon merchant words keywords research tool to help with keyword research can make or break your business.
How Do Amazon Keyword Research Tools Work?
As the name states, an Amazon keyword research tool functions by helping you research the keywords being used by people on Amazon. There's a reason why certain items on Amazon having lengthy titles. Amazon sellers want to hit as many correct keywords as possible so the Amazon algorithm displays their item in front of a buyer.
Not only is it important for an item to appear in the search results, but buyers want their products to appear in the recommendations, too. The keyword-using Amazon algorithm is behind all of this. And that's why buyers use keyword research tools to find the right keywords to use in the product titles, product description, FAQ section, pricing, and more.Learning what your competitors are doing is important if you want to beat them through the right keyword research strategies. Through a keyword research tool, you can use an ASIN or a particular keyword to generate an entire list of top-ranking keywords being used by competitors. Additional keywords will also be displayed. Not only that, but you can also get to see how many matches were there for the keywords over a specific time period.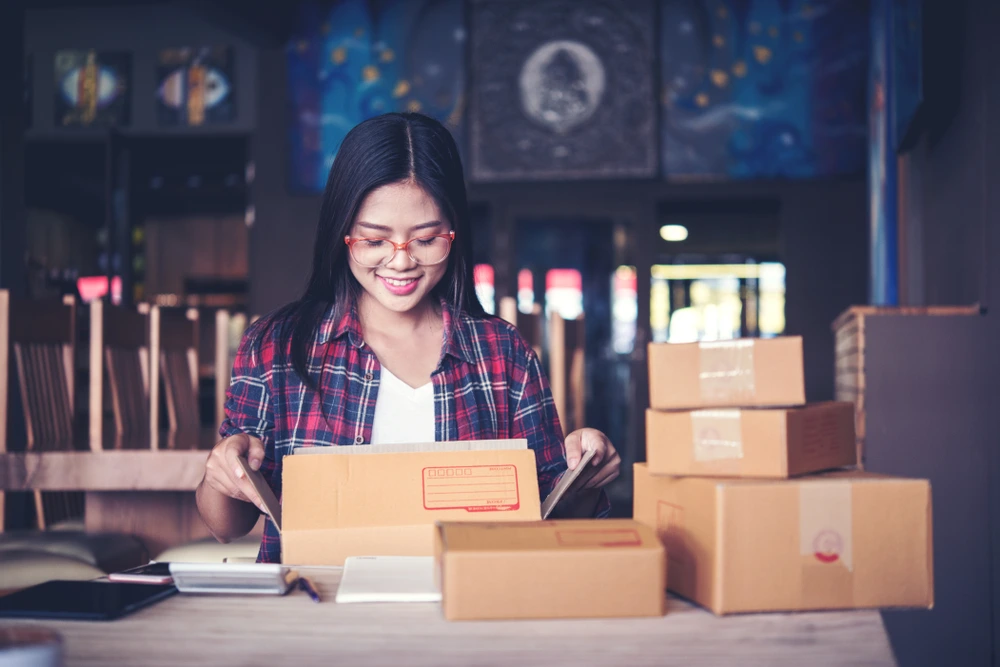 Benefits of Using An Amazon Keyword Research Tool
Why are Amazon keyword research tools worth your time? Here are the top five benefits Amazon sellers may experience when they use a keyword research application.
#1 Improve Listing Visibility
Your product's Amazon listing or product information page is what is displayed to potential customers to entice them to buy what you're selling. 
A listing includes the item's name, description, price, pictures, and reviews. An Amazon keyword research tool provides you with relevant keywords that can be used in product listings to give a business the competitive edge.
#2 Boost Product Ranking
An increase in product visibility means an increase in traffic and sales. A gain in traffic and sales for your item results in better chances of Amazon's A9 algorithm increasing the rank of your product when niche-related search terms are used.
#3 Run Better Amazon PPC
Amazon keyword research tools are great for running PPC campaigns. With data including thousands of broad match, exact match, and longtail keyword opportunities, you can position your item better than the competitors. Using a tool for ASIN search lets you know what your competitors are doing so you can do it better.
#4 Build Sales Velocity
Getting on page one of the search results organically or through effective sponsored campaigns will net your product more sales to effectively keep your product ranking at the top.
#5 Keep Your Product Relevant
Knowing about relevant keywords and current customer trends through Amazon keyword tools keeps your product relevant on Amazon for years to come (with regular updates, of course)
Meet Magnet 2.0: Helium 10's Amazon Keyword Research Tool
To cater to the needs of Amazon sellers looking for a reliable keyword research tool, Helium 10 created Magnet 2.0 – the best keyword research tool for Amazon ever created! 
The Magnet 2.0 learned from the previous version to offer even more accessible features to users, cementing it as the most potent keyword research tool in the world!
Magnet 2.0 adds another few layers of Amazon keyword research customization and categorization:
Enter your seed keyword in the Keyword box and select which Amazon marketplace you want to search; click Search to bring up your results in seconds.
The blue Seed Keyword area displays an overview of your search results, including the original seed keyword, the exact volume of search, the broad volume of search, and the number of competing products targeting your entered keyword.
The pink Top Products area reveals the top products currently dominating your chosen keyword with a shortcut to perform reverse ASIN searches in Cerebro.
The yellow Related Keywords area categorizes the keyword research results into shared word groupings and displays the number of keywords found with the indicated word.
By selecting a grouping of keywords, Magnet 2.0 filters out all other keywords and only displays the ones that include the grouping word.
Additional advanced filters can also be applied, including the following:
Word Count – Select the number of words in the keyword phrase.
Show phrases that contain – Show only keyword results with your designated word entered here.
Exclude phrases that contain – Remove all keyword results that have your chosen word included within.
Magnet IQ Score – An advanced feature that filters based on Magnet's algorithm to determine the best keywords for your search terms.
Exact – Displays keyword results that only match a specified Exact Phrase Search Volume amount.
Broad – Displays keyword results that match a more extensive selection of Broad Phrase Search Volume.
Competing Products – Display keyword results with a specified number of competing ASINs trying to rank for that keyword.
The desired results can be exported as a CSV file, Excel file, or directly to Frankenstein – Helium 10's word processing tool for further filtering and refining.Want to learn how to rank #1 on Amazon? Become a Helium 10 member today and start competing with Amazon sellers using Magnet 2.0 and our other helpful Amazon seller tools!
Amazon Keyword Research: FAQs
What is Amazon Keyword Ranking?
Keywords are indexed on Amazon based on the sales made by a product listing for that particular keyword. More sales mean more relevancy related to the keyword and higher positioning in search results, according to the Amazon product rank algorithm. The Amazon keyword ranking for your item dictates the item's position in search results.
How do I find the most searched words on Amazon?
A reliable Amazon keyword research tool, like Magnet 2.0, is the best way to find the most searched words on Amazon for Amazon sellers.
What is the best Amazon keyword research tool?
Numerous Amazon keyword research tools are available. However, not many can offer you the data you're looking for. Magnet 2.0 has made a name for itself as the best keyword research tool for Amazon due to its accessibility and a range of filtering and search options.