Using Email Lists and Landing Pages to Drive Outside Traffic to Amazon
It's a big eCommerce world out there. Driving outside traffic to your Amazon products will help you create a broad base and scale up your brand.
Updated on: August 9, 2022
Because I'm writing this in March of 2020 . . .
There's a very real shadow that is hanging over pretty much every aspect of eCommerce and business.
Out of respect for the entire world's continuing struggle with the Coronavirus, I feel the need to say that my first instinct is to wish everyone health and as much peace of mind that's possible during these challenging times.
Still, this crisis demonstrates one more time how interconnected the world really is.
A month ago, in pretty much any town in America, I could have taken my car downtown to grab a new shovel, browse through a local bookstore, or buy a present for my son's birthday party.
In the last 30 days, the world has completely shifted.
Now, more than ever, I'm probably going to have to go online to make my purchase.
Amazon's Powerful eCommerce Sales Model
Today, Amazon has well over 2.5 million sellers currently selling on their ever expanding marketplace.
In 2019, 1,029,528 new sellers started their own selling journey. That's almost 3,000 new sellers every single day.
Selling on Amazon has become so competitive in the last few years that you hear many people reminiscing about the "Wild West days" in the very beginning when you could sell almost anything on Amazon.
Now like any business, it requires that we take it seriously.
For many years the Amazon ecosystem was a seller's market. There were a great number of buyers but relatively few people who understood the opportunity that it offered.
Because of that, most sellers relied on Amazon for their sales. In fact, for many sellers on Amazon that's still the case.
It's very understandable, Amazon has a huge base of customers. As opposed to people who are spending time on Google, Amazon's customers are on the site to buy something. It's probably possible to build a business on Amazon alone.
For a little while longer . . .
Before you start, make sure your listing is fully optimized.
On eCommerce, the bar is constantly being raised by an increasingly sophisticated group of sellers. Which means that in order to compete, you're going to need to check these boxes:
Have you spent time optimizing your listing content? (Doing extensive keyword research, working on your title, bullet points and description) Helium 10's tools are perfect for this.
Are you taking advantage of PPC (Pay per Click) ads? (Amazon's Sponsored Products, Display Ads & Headline Search Ads)
If you have Amazon Brand Registry, make sure that you're using Amazon's A+ Content (Formerly referred to as Enhanced Brand Content) This offers many advances in the way that you can describe your products.
Driving Traffic to Amazon
Once you've taken the time to optimize these aspects of your Amazon listings, the next step in increasing your business involves driving external traffic to your products and brand.
This does three crucial things for your Amazon business; it gives you the broadest base possible, puts your products in front of customers earlier in the buying process and opens up the possibility of creating game-changing email lists.
Instead of waiting for people to find your product on Amazon, identify and connect with the customers yourself.
This will help you drive external traffic to Amazon by moving buyers' awareness of your products forward in the buying timeline. This gives you an advantage over sellers who haven't taken the time to do the same hard work themselves,
It's a hard, simple fact that your competitors might also have very good products that are interesting enough to Amazon buyers that a choice between their products and yours might be a toss-up.
Why leave it to chance?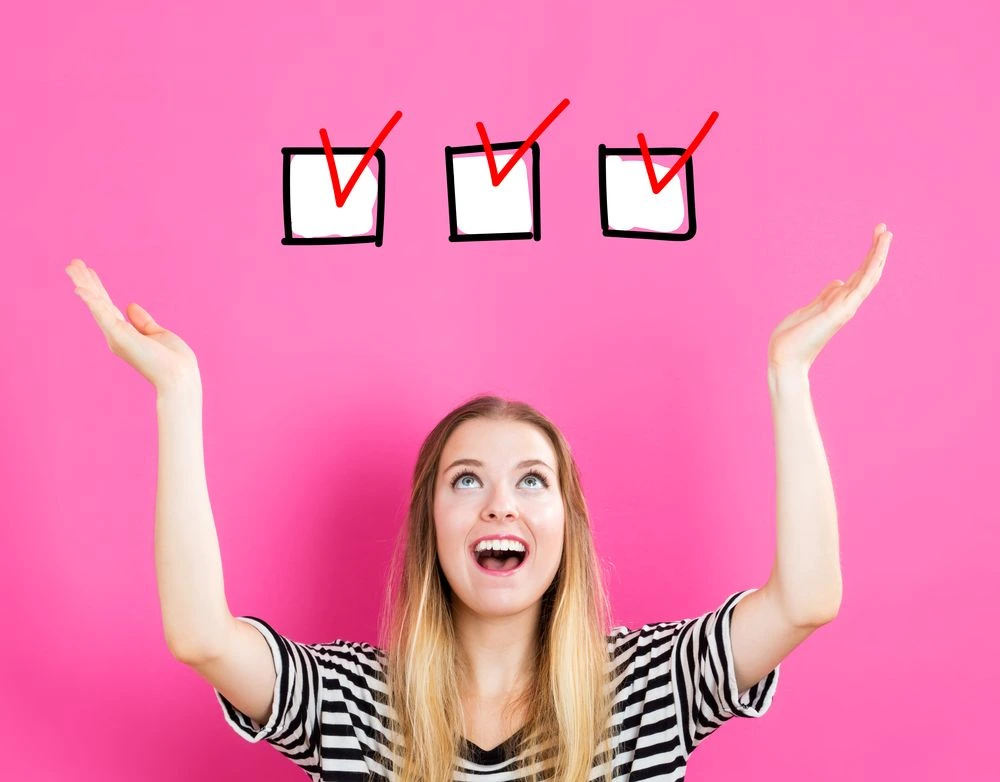 Some of the ways that you can drive outside traffic to your Amazon business is through social media, search ads, blog posts, influencer marketing and email lists.

---
Social media Whether you're going after organic traffic or using paid ads, Facebook, Instagram, Youtube and increasingly, Pinterest and TikTok are all perfect places to start driving traffic back to Amazon.
Search ads You have many different ad formats to choose from and countless ways to reach new users. Most of us think of Google Ads when we think of search ads.
Blog posts Once you've developed-out your Amazon brand, using blog posts is a great way to point traffic to your products.
Influencer marketing The eCommerce ecosystem is full of influencers who already have a built-in audience type that you can connect with and market to. Partnering with influencers to promote your products allows you to target niche markets in which they might already have made headway.
Email lists The last option is to create a way to capture emails and add an important filter to your consumers before they actually get to your Amazon listing.
Why Not Take Advantage of Amazon Giving You a Little Boost?
Many eCommerce experts believe that Amazon not only pays close attention to sellers driving external traffic to Amazon, but also awards them a bonus in the form of additional traffic.
It makes a lot of sense; when you bring your own customers to Amazon it helps Amazon build their own customer base and make more money.
How Amazon Keeps Score
A lot of sellers make a big mistake once they've settled on a traffic channel; they forget about their product's conversion rate.
It's been several years since Amazon passed Google as the platform that eCommerce shoppers start with. More importantly, people are spending time on Amazon because they're looking for a product. They're on Amazon to spend money.
According to a March, 2019 article in Business Insider, "When consumers begin a search for a new product, 66% start on Amazon, and if they have a specific product in mind that they want to buy, the portion going to Amazon grows to 74%."
What's more relevant is the fact that while people browsing through Google might be interested in what you have for sale, it's likely that they aren't ready to buy just yet. There's a good chance that they'll click through to the listing, like what they see, but leave without buying.
Because your conversion rate is such a big part of the Amazon search algorithm, sending a lot of non-converting traffic to your listing can torpedo your rankings and drastically affect your business.
Here's how you're going to make sure that you take steps so that this doesn't happen to you.
Why Email Lists Matter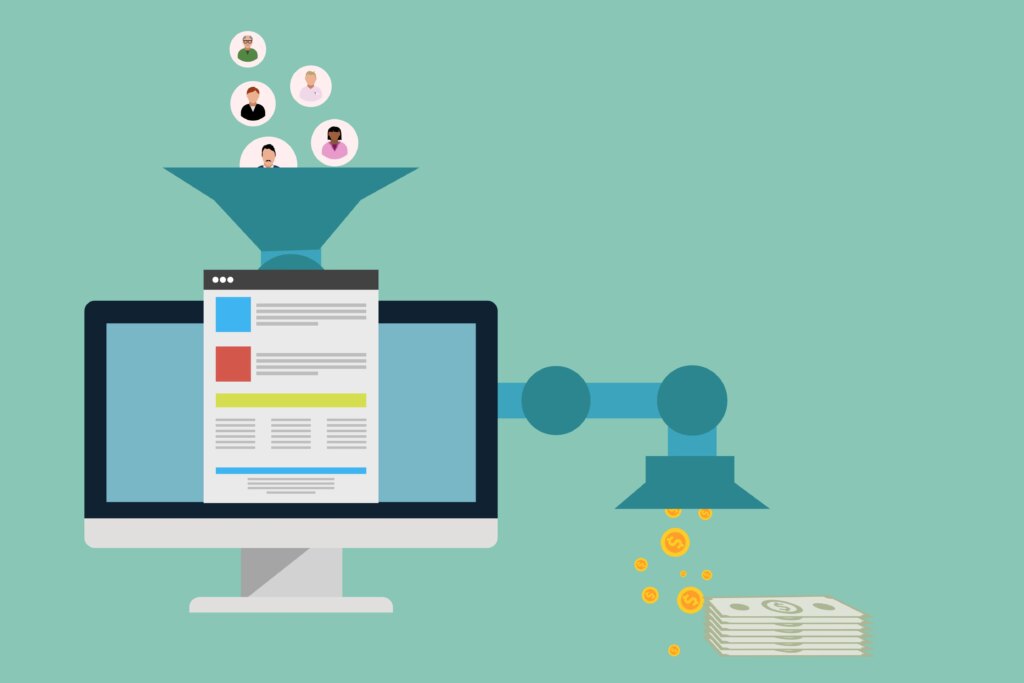 It's impossible to overstate the importance of developing targeted email lists to support your Amazon business. Building email lists is one of the most important ways to scale-up your eCommerce brand.

Unfortunately, if you're just concentrating on only selling on Amazon's platform, it's an undeniable fact that you're not going to be able to collect emails without running afoul of Amazon.
Amazon protects their customers' details much like Coca Cola watches over their recipes. Any attempt by sellers on Amazon to get their customers' email addresses will put them in violation of Amazon's terms of service.
Amazon is doing pretty well, thank you very much.
Now, here's how you're going to take steps to concentrate on your own brand's best interests.
Email is widely regarded as the highest converting channel other than your direct website or Amazon listing page. Email marketing ranks over paid advertising, social media and others.
When you have taken the time to develop a targeted customer email list, there's almost no end to the number of ways that you can continue to scale-up your brand on Amazon.
One you capture their contact details, they're now your customers. Now you can both increase your business and super charge your capacity for superior customer service.
You'll be able to run marketing campaigns, facilitate cross selling to take full advantage of your Amazon's brand build-out, qualify traffic to your Amazon pages, and build long-term relationships with your customers with your Amazon Posts.
Here's the best way to make sure that all those names on your email list don't go to waste.
Don't Forget a Landing Page
A landing page is a web page or platform built to move prospects down your sales funnel. Its purpose is to turn interested prospects into buyers. When it comes to getting your prospective buyers to your landing page, there's no better way than with your email lists.
Combining a landing page with your email marketing campaign, social media outreach, or website will allow you to continue to scale-up your own personal presence on Amazon.
Everybody knows the Amazon name. It'll be a good feeling to know that the time and expense that you've invested will help make your own brand's name familiar to buyers as well.
Keep your eyes peeled. Helium 10 has some interesting news coming out in the next few days.
As always, our goal is to do everything in our power to continue to give you the tools necessary to help you keep crushing-it on Amazon.