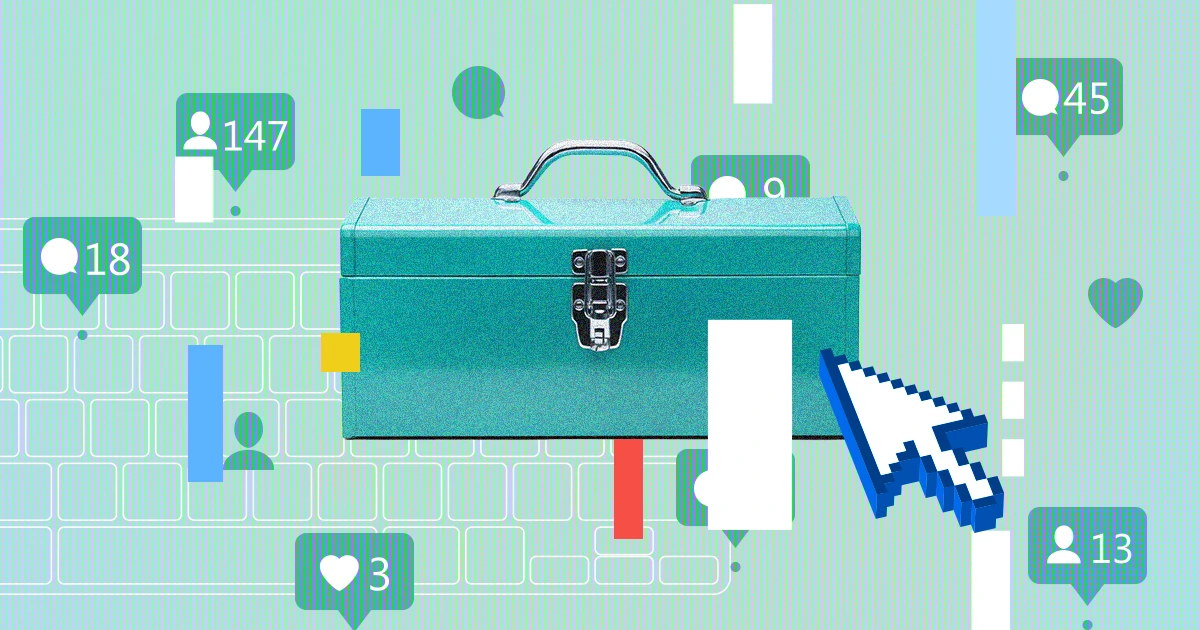 Top Amazon Seller Resources You Should Know About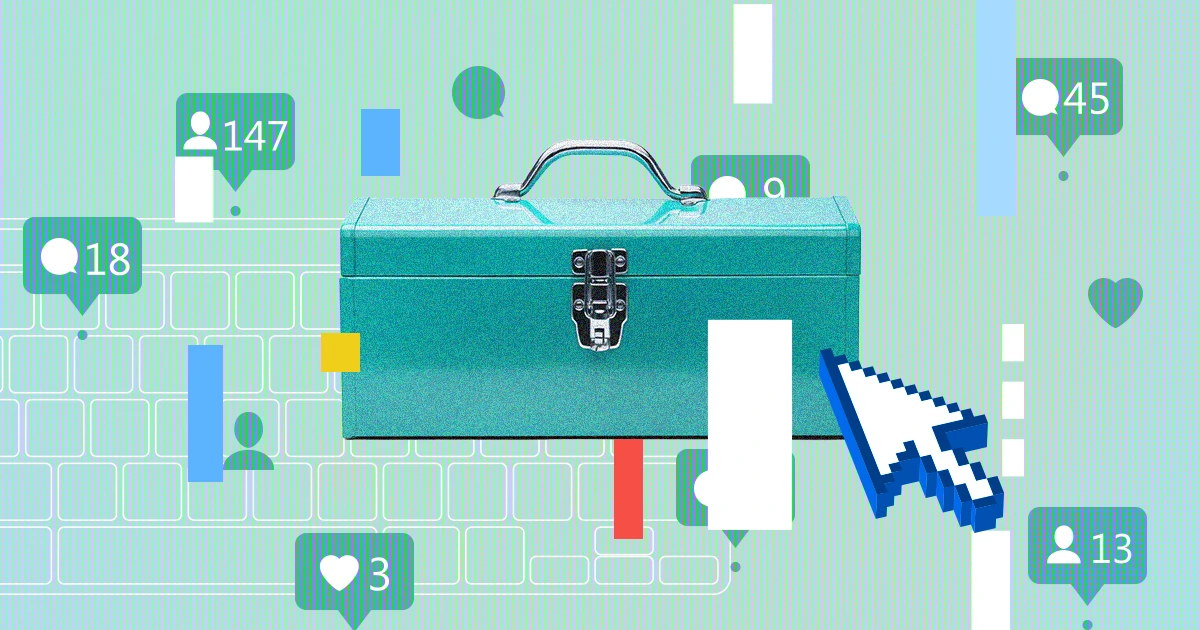 Stay in the Know With These Amazon Seller Resources
The times they are a-changing. Dylan's words haven't stopped ringing, even as we amble out further into the 21st century.
On Amazon, change is about the only thing you can reliably count on. Not only has e-commerce emerged as the de facto heir to the lavish throne of global business, but more people than ever before are learning how to sell on Amazon. This means things change fast.
The bad news: As we've learned from living through a global pandemic (and The American Werewolf in London), change can be challenging and quite painful.
The good news: As we've learned from years of carefully crafting Amazon seller tools (and from Mrs. Doubtfire), sometimes change is necessary to stay in the game.
Below, we've assembled the Amazon seller resources we think will help you the most as you build your online business. Staying up to date with Amazon's terms and conditions, getting ahead of the curve on e-commerce breaking news, and outmaneuvering the competition when everyone is stuck doing the same thing will help separate you from the average seller.
The same way we use those big, digital boards at airports to make sure our flight is on time, we suggest bookmarking a couple of these ridiculously helpful e-commerce resources to reference every few days or so to make sure that you're still on track to arrive at your destination… online selling success.
1. The Amazon Seller Central Forums
Chances are, if you are running into a problem learning how to sell on Amazon, you are far from the first to experience it.
The Seller Central dashboard is your primary Amazon headquarters, available after you've created your Amazon seller account. It's where you manage your Amazon product listing, view sales, and handle customer inquiries. It's also home to the Seller Forums, a bustling hub of questions, complaints, troubleshooting, and community guidelines.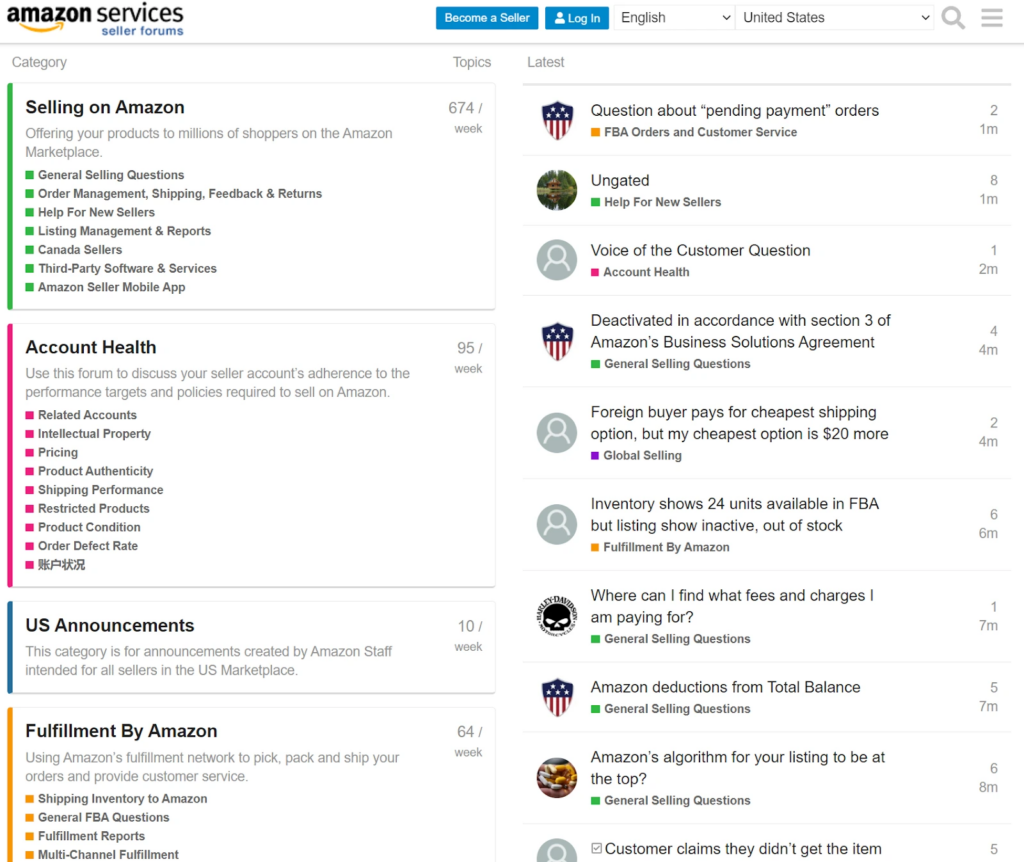 Like any online forum open to the masses, it takes some sifting through the dirt to get to the gold, but make no mistake – the Seller Central forum is a place you'll want to familiarize yourself with. It's a great way to stay up to date with changes to Amazon terms of service and get a free litmus test of what other sellers are experiencing.
Topics on the forum range across the following categories:
General selling questions
Feedback & returns
Help for new sellers
Canada sellers
Intellectual property
Announcements (straight from Amazon staff)
FBA orders and customer service
Professional seller account support
FAQs about Amazon seller fees
Literally, countless others
If you're like me and prefer your answers straight from the horse's mouth (or at least very close to it), make the Seller Central Forums a regular pit-stop.
2. Marketplace Pulse
Just because you are primarily selling on Amazon doesn't mean you can ignore the rest of the e-commerce world. As the name suggests, Marketplace Pulse provides reputable and data-driven insights that concern the entire e-commerce industry.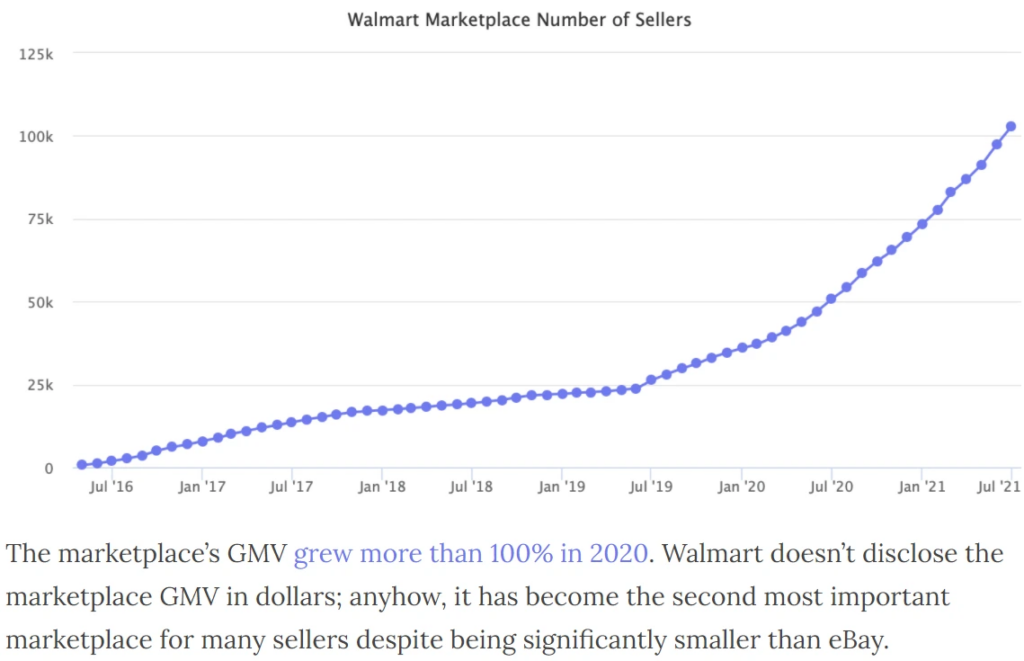 This is a resource that leading journalists like Forbes and CNBC often tap for their stories. Although you most likely won't be chasing a Pulitzer Prize anytime soon, having a trusted e-commerce intelligence firm on your side effectively gives you a heart rate monitor on an industry that evolves on a sometimes-hourly basis.
Bonus: Every year Marketplace Pulse puts out a "Year in Review" report, summing up the movers, shakers, winners, and losers of the online selling world. No matter which combination of platforms you prefer to sell on, this e-commerce State of the Union address is not one to miss.
Check out 2020's Year in Review here.
3. The Helium 10 Blog
If you sense the next section was written with the glowing, unconditional admiration of a proud parent… it's because it was.
All bias aside, at Helium 10 we have made it our mission to bring online entrepreneurs of all experience levels the tools and data they need to create a career for themselves out of thin air.
The Helium 10 blog is the best place to stay up to date with new feature releases, upcoming live webinars, and the inside track on tool strategies.
No clickbait. No nonsense. Just hidden e-commerce gems. Here are a few examples of what you may discover…
Unique case studies, illustrating real-world selling scenarios on the Amazon marketplace (and how you can benefit from them).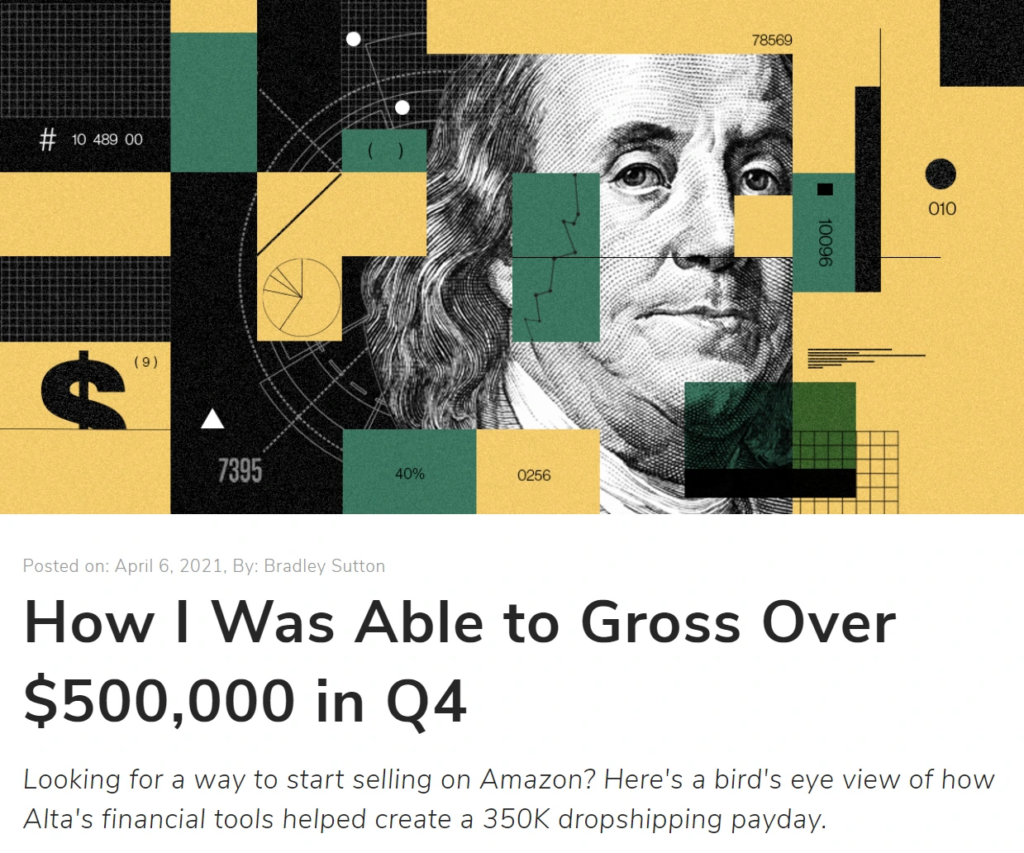 Breaking news in the e-commerce world with actionable insights.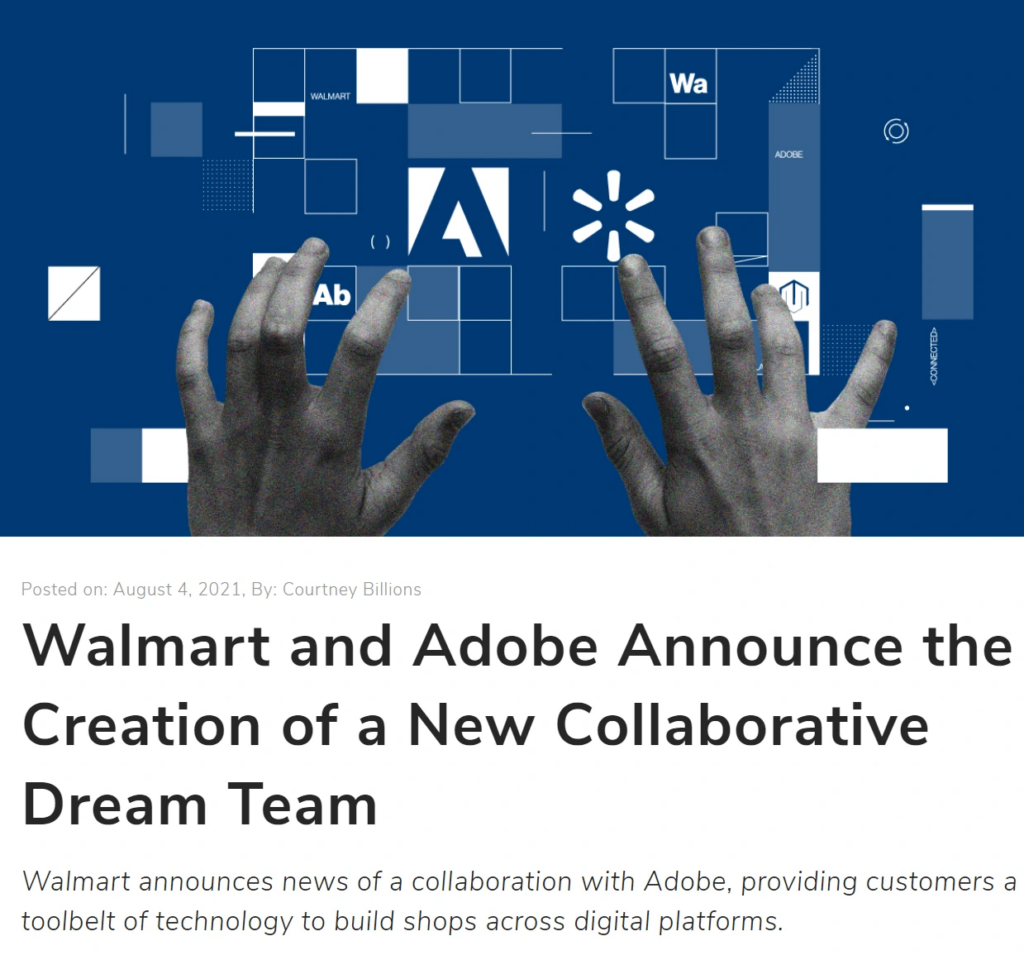 Bite-sized and beginner-friendly walkthroughs for every step of your Amazon selling journey.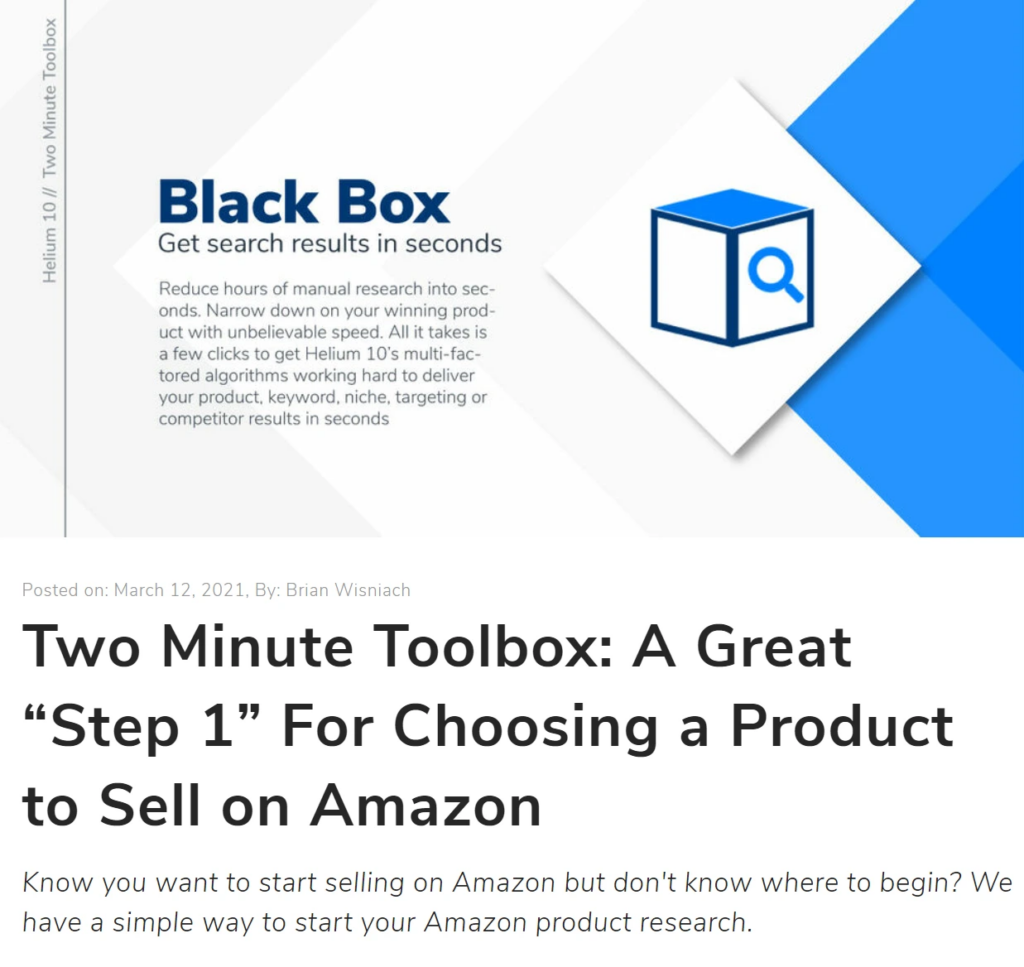 4. Amazon Seller Social Media Communities
Who would've known social media is good for more than just grainy pictures of brunch and nuclear-hot political takes?
This is your online business, your brand; and ultimately, you make every decision along the way. But don't psyche yourself out thinking you can or will be able to reach success 100% on your own. Fortunately for you, there are others who have gone before you, made mistakes, and discovered shortcuts.
We can't stress this enough – learn from your fellow sellers!
Where are the best places to go?
5. Podcasts – Info on the Go
Not everyone has time to scan through online forums or wade through Facebook groups every day. These podcasts are must-haves for any FBA seller looking to make their Amazon business more than just a hobby. It doesn't matter whether you are a retail arbitrage seller, completely new to Amazon FBA, or you want to focus on your private label product ideas – both of these podcasts bring something for everyone.
The Serious Sellers Podcast with Bradley Sutton

With everything from how to win the Buy Box, and multi-million dollar Amazon strategies, to branding deep dives with some of the biggest names in the industry, The SSP truly is the best place for new Amazon sellers who don't know where to start. Each episode brings an unscripted, organic conversation about everything e-commerce.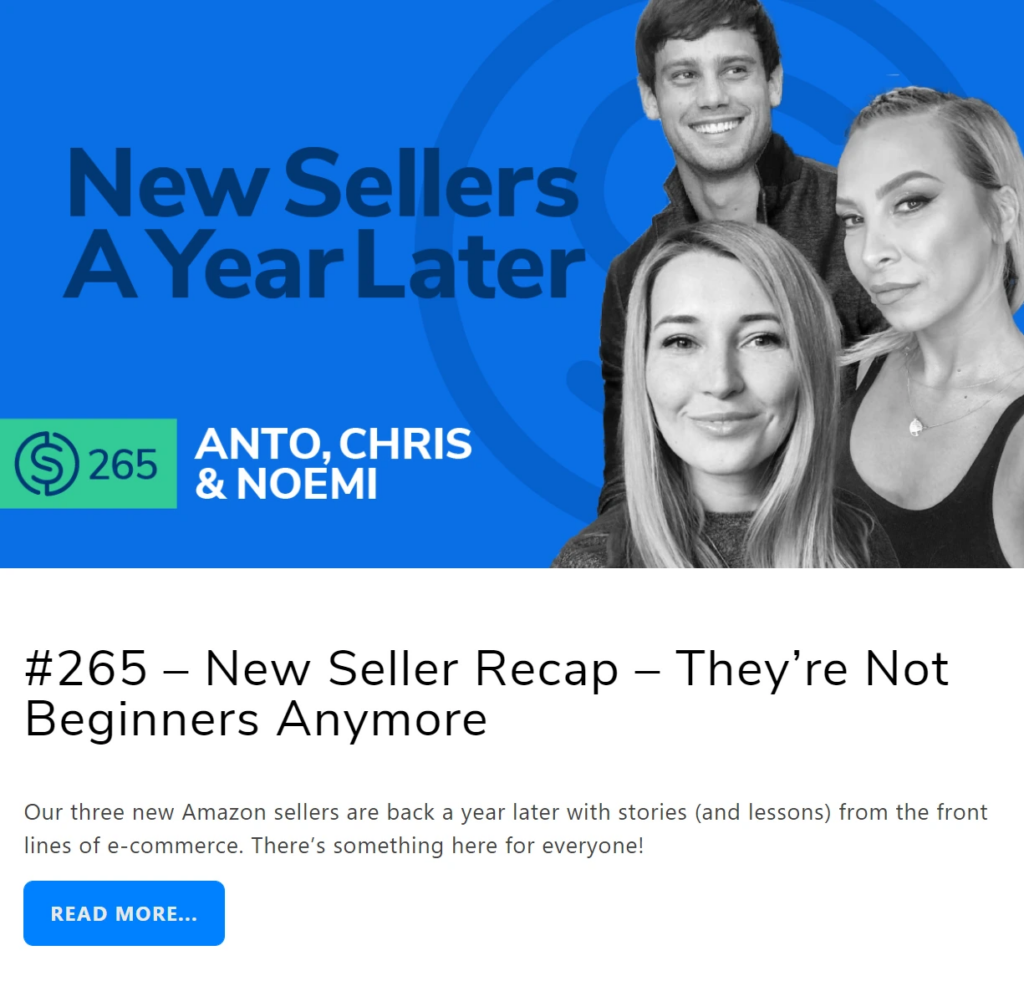 The AM/PM Podcast with Tim Jordan

Founded by Amazon selling godfather Manny Coats, The AM/PM Podcast continues to live up to its name, working around the clock to bring listeners personal entrepreneur stories; the highs and the lows of e-commerce.
6. This One-Hour Read
When your eyes begin to glaze over from staring at your screen all day, add this book to your list. It's a lightning-fast read and one that you're not soon to forget.
The Go-Giver

Recommended by Lillian Roberts (Founder of Xendoo and guest on the AM/PM Podcast #246), The Go-Giver walks us through what it means to live a life from an emotional place many of us are not used to focusing on in the world of business: a place of giving. It's a small story about a powerful business idea and the opportunities that click into place once the change has been made. Too much of e-commerce depends on the bottom line. We want you to take some time out of your week to focus on personal fulfillment. Remember, happiness is contagious.
7. Trusted Partner Directory
Once you've chosen your winning Amazon product, got your PPC campaigns humming, and are ready to scale your Amazon FBA business, it's going to be all hands on deck. VA's (virtual assistants) and freelance help are both great options for sellers to delegate their weaknesses out to those who can properly knock them out of the park.
The problem comes with finding an Amazon vendor you can trust.
The Trusted Partner Directory is a (still growing) library of professional vendors and agencies who offer the services that Amazon sellers value most.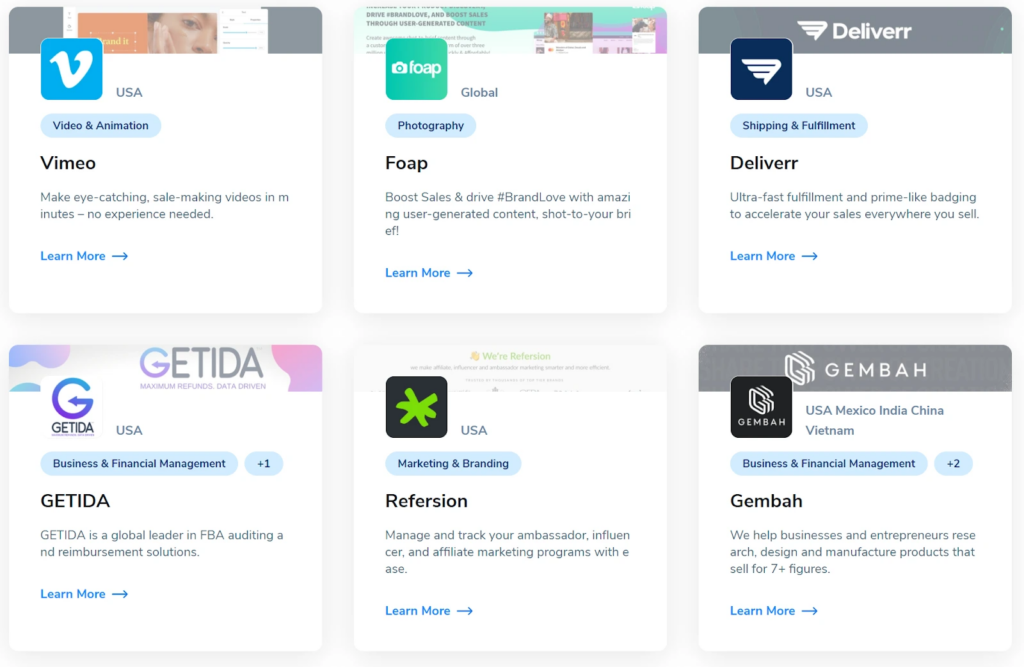 Graphic design, legal work, shipping & fulfillment… you type a problem into the search bar, and the directory delivers solutions. Interested in a vendor? Click on their profile to view a brief biography, which services they offer, samples of their work, and how to get in touch with them.
Not based out of the US? Don't sweat it, the Trusted Partner DIrectory lets you search vendors in over a dozen countries, fluent in just as many languages.
Equip Yourself Before Embarking on Your Amazon Business Adventure
As a capitalist funhouse mirror of Darwinism in the natural world, an Amazon business either adapts or is not selected to continue on in an increasingly competitive e-commerce gene pool.
Some of these Amazon seller resources inform, others troubleshoot, and a few are just for fun. The common thread of them all is that they keep you in the know and help you feel a bit less alone. In a world where things change at the speed of fiber optic light, knowing is surviving. 
Frequently Asked Questions
Achieve More Results in Less Time
Accelerate the Growth of Your Business, Brand or Agency
Maximize your results and drive success faster with Helium 10's full suite of Amazon and Walmart solutions.