The Amazon Supply Chain Explained for Beginners
It's no secret Amazon's supply chain is as innovative as it is complex. Discover what makes Amazon the e-commerce leader it is today.
Updated on: March 19, 2021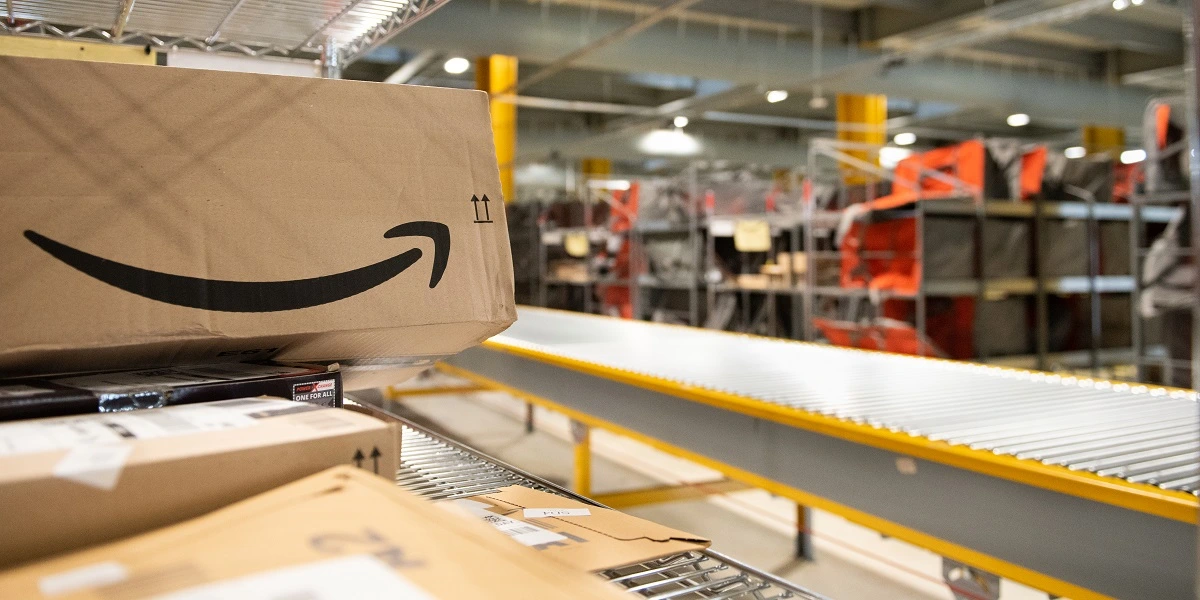 For those flirting with the idea of starting an Amazon FBA business, excitement and bewilderment are most likely the two emotions battling for dominance in a given moment.
In the excitement category, we will put:
"The opportunity to create my brand and line of products."
"The strong possibility of generating a side-hustle turned side-income."
"The sweet satisfaction of being my own boss."
In the bewilderment bucket we'll delicately drop:
"Can I afford to do business on the Amazon platform?"
"How does my product get from the factory line to my customer's doorstep?"
"Does CEO Jeff Bezos really hide golden tickets in random packages offering tours of Amazon distribution centers and a lifetime supply of Prime?"
I get it. Everyone loves a good puzzle. But when you're trying to turn a profit, answers are generally more helpful than questions – especially when dealing with Amazon logistics like sourcing, distribution, and shipping.
Aspiring entrepreneurs, lovers of the mystery novel, join me as we solve the "whodunit," "whereditgo," and "howditgetthere" of the Amazon supply chain.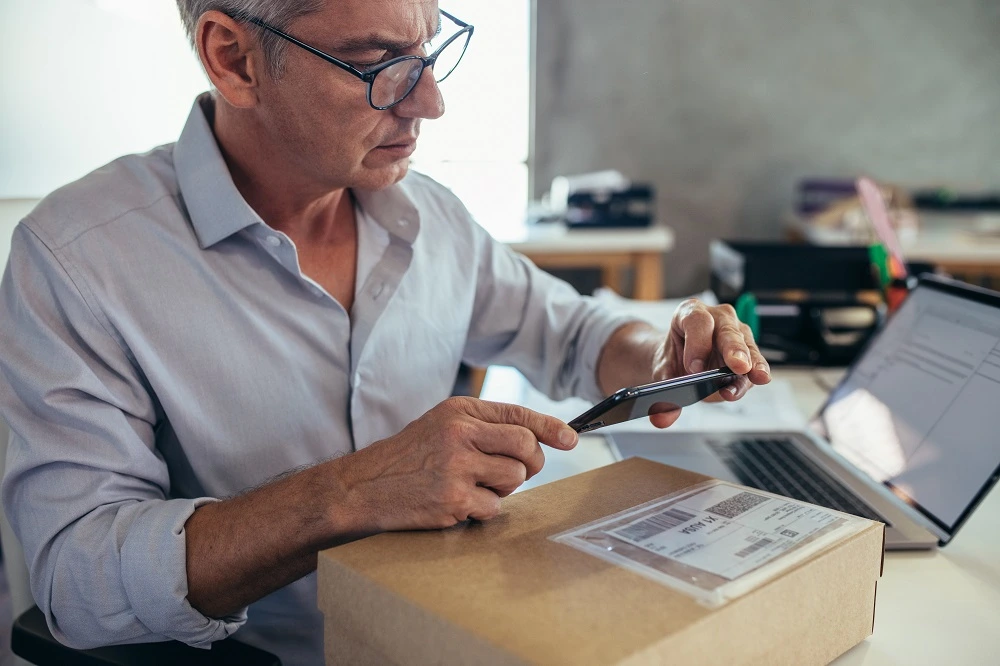 The Two Main Amazon Fulfillment Channels: FBA vs. FBM
If you have already been selling on Amazon, you most likely have a relatively clear grasp on this. For those who don't, I'll keep things short and sweet.
FBA (Fulfillment by Amazon) describes the business model that allows you to store your products at Amazon fulfillment centers. Amazon handles packing, shipping, and major customer service inquiries – you just focus on producing a killer product and building your brand. Keep in mind, Amazon FBA comes with fees – however, for the everyday seller, the convenience is more than worth it. One of the most significant advantages of selling with Amazon FBA is access to Prime shipping for your products. Perhaps the most coveted five letters in the e-commerce world, Prime gives customers free two-day and sometimes even same-day shipping options for your products.
A customer who finds a product shipped with Amazon Prime is much more likely to make a purchase (and purchase regularly) than a non-prime Amazon listing.
FBA is effective for:
Sellers with fast product turnover
Sellers with small/light products
Sellers who don't have the resources to constantly be storing and shipping themselves
FBM (Fulfillment by Merchant) is the business model by which you ship your products to each customer. This also means you are responsible for storing your products in your own private (or third-party) warehouse.
FBM is effective for:
Sellers with a slower turnover
Sellers with larger/heavier products
Sellers who can store their products (and ideally save money doing so!)
Amazon Supply Chain Process: Start to Finish
The Amazon supply chain is like the internet. Just like an infinitely complex network of technological miracles must happen in order for you to log into YouTube and watch cat videos – there exists a vast network of Amazon logistic centers that make it possible for sellers to send their products almost anywhere in the world.
For the purposes of this blog, we are going to focus on Amazon FBA logistics. To learn more about setting up Amazon FBM listings, check out our earlier blog on the subject.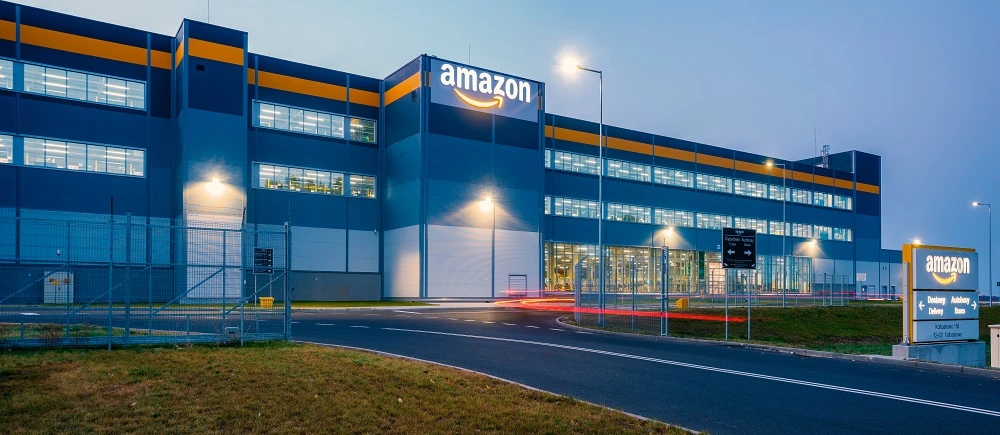 Warehouse
After you have decided what the best product to sell on Amazon is, you choose a manufacturer/supplier to produce it. Once the product is produced, it is shipped (often overseas) to one of Amazon's warehouses. If you play your cards right, shipping directly from your factory to Amazon, you never have to see your product!
These warehouses are located with growing demand in mind – many of them residing near large metropolitan areas. Your inventory is typically spread amongst warehouses to ensure a steady supply to Prime members.
Within the warehouses themselves, Amazon utilizes both the efforts of hardworking human employees and the machine-precision of packing robots to keep products swiftly moving closer to their eventual homes. As we move into the future and push the boundaries of storage logistics, Amazon does not plan on falling behind, as evidenced by their Amazon Robotics program.
If you are an engineer writing your capstone paper on efficiency and need a case study… Amazon warehouses are a great place to start.
Upon arrival at an Amazon warehouse, your product is scanned by an Amazon employee. This is to both identify your product and confirm that it is at the correct fulfillment center.
An Amazon employee then inspects each product for signs of damage and performs a title verification. After passing inspection, your product is sent off to be stored.
Note: Make sure that your product shipments follow Amazon's FBA inventory requirements. Errors in packing, such as poorly placed shipping labels or multiple boxes tied together will need to be put aside and solved by a specialist. This will inevitably lead to shipping delays (and may even snowball into extended storage time and, therefore, more storage fees).
After an exhilarating ride on the conveyor belt, your product is assigned a specific space (usually a bin) in storage. This location is scanned and saved.
This thorough sorting and storage system allows Amazon to easily pull your product for shipment when a purchase is made.
Check out the process here.
Delivery
With millions of products flooding fulfillment centers around the world, how on Earth do they all get to customers' doorsteps on time?
It takes a village. Well, actually, it takes a fleet.
Amazon "delivers the goods" in three primary ways:
By Ground (Truck)
Your product leaves the Amazon fulfillment center in a trailer truck, along with up to 2,000 other boxes, and heads to a sorting center. Here, packages are filtered more specifically by region and shipping speed (standard shipping, two-day Prime, same day delivery, etc.). For the final leg of the journey, your product is handed off to anyone (of various) shipping services. These may include:
UPS
FedEx
USPS
Other Amazon delivery vehicles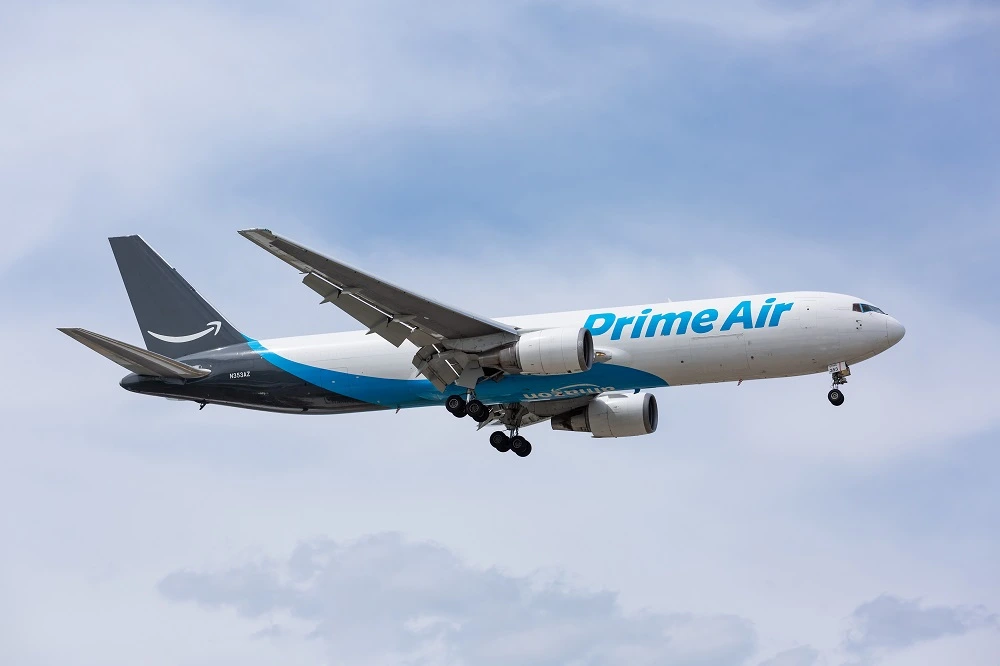 By Air (Plane)
Your product may also take flight, courtesy of Amazon's transport planes. Within these behemoths, you will find hundreds of boxes loaded onto metal containers known as Unit Load Devices. Each plane has the capacity to carry around 30 of these devices.
World-class cargo packing combined with the ability to take off from more than 20 airports (in the United States alone) help make the once-fantasy "two-day shipping" a reality. Customer expectations are high. Instant gratification is one of the most valued factors in creating a positive customer experience… and Amazon knows this.
Also, don't blink… the future of air delivery may be closer than you think.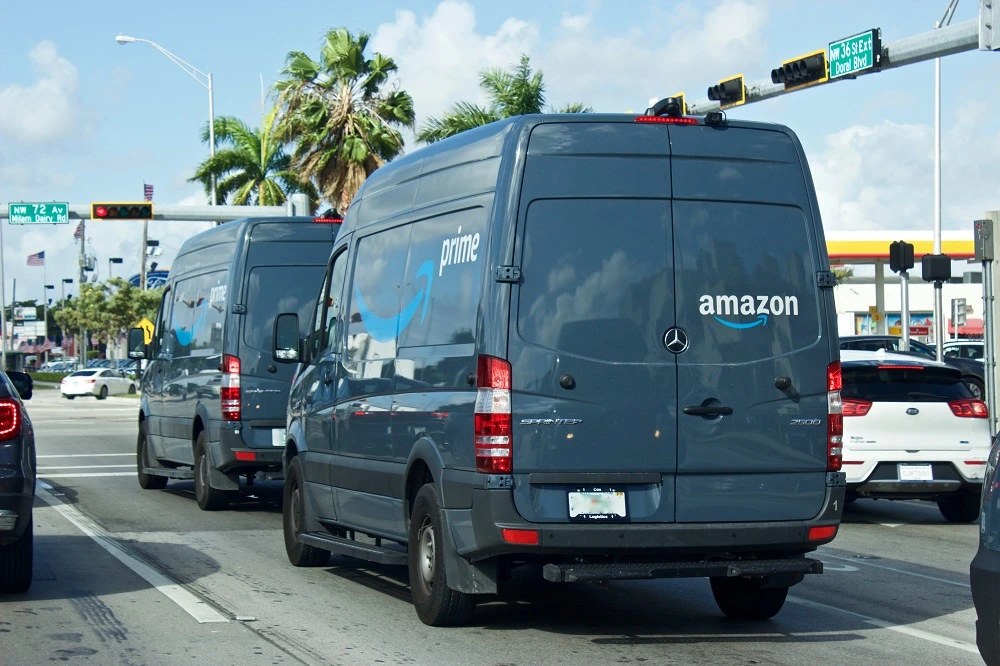 By Amazon Delivery Service Partners (YOU)
Many aren't aware of this, but Amazon has a program that works with independently contracted entrepreneurs capable of leading their own fleet of delivery vehicles. Using this franchise-like model, Amazon effectively taps the skill and efficiency of smaller delivery-business owners, giving them all the tools they need (and a virtually unlimited supply of orders) to succeed.
Those who partner with Amazon's Delivery Service typically lead 20-40 vans and manage 40-100 employees.
Are you interested in becoming a partner? Learn more about Amazon Delivery Partners here.
Navigating Amazon's Logistical Roadmap With the Right Tools
Understanding how Amazon's supply chain works will help you make smarter decisions regarding supply chain management.
Are you looking for inventory levels of a specific product on the Amazon marketplace? Try Helium 10's free Amazon inventory extension.
Already selling on Amazon and want to protect your existing inventory? We have a separate tool just for you. The Amazon Inventory Protector tool from Helium 10 finally addresses coupon stackers and malicious competitors head-on. A streamlined dashboard organizes your ASINS, so you can actively track your inventory levels in real-time. Think of it as your own personal supply chain manager.
As a new Amazon seller, inventory management is key. Set maximum order quantities to avoid having your stock wiped out in a single, unexpectedly large purchase. Having a maximum order quantity also helps prevent a sneaky tactic some competitors use… adding a ridiculous number of your product to their cart to see if you can meet demand.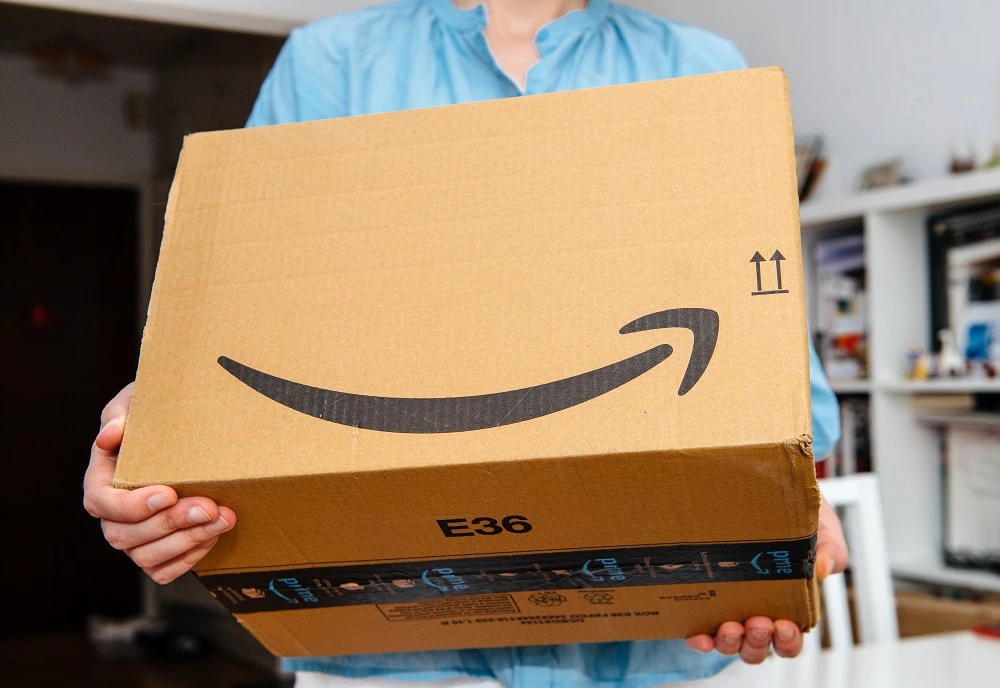 ---
A better understanding of the Amazon supply chain allows sellers to get their products into customers' hands with ease. The quicker you get your products you get into customers' hands, the quicker you can turn around and focus on the next batch… and the next sale.