Amazon URL Structure: Canonical URLs, Super URLs, And More
Learn how to create Amazon super URLs and more with this how-to guide from Helium 10.
Originally published on: May 3, 2018
Updated on: January 6, 2022
Unique Amazon URLs can help you drive external traffic to your listing, which can really boost your product rankings on Amazon. 
For instance, URLs mentioned on social media or ads can lead customers directly to your products, which can increase the chances customers find your product, and ultimately, make a purchase.
And, the higher your sales, the better your product ranking on Amazon. Amazon perceives this high ranking as organic searches for your products via targeted keywords. As a result, Amazon ranks the listings even better on search engines and gives you more opportunities to sell your products through different widgets.
There are different ways to connect your store to Amazon URLs to display your products and create further sales opportunities. For instance, you can create Amazon super URLs. But there is a lot more you can do to boost your Amazon product rank, and this guide tells you all about how you can optimize your Amazon business by taking advantage of different Amazon URL structures.
5 Amazon URL Structures Sellers Should Know
1. Amazon Super URLs
A Super URL directly links to your product listing on Amazon and fools the ranking algorithm into believing that the click was due to an organic search.
How is that possible?
Well, it's done by generating a URL that replicates some parameters that show Amazon the source of the click. So even if the sale came from external traffic, you make the ranking algorithm believe that it came from organic traffic. And if Amazon notices a lot of sales for a product because of a certain search term, it ranks the product higher for the said search term, thereby boosting sales. 
And since some keywords have more searches than others, sellers want to adjust and tweak their ranking slightly so that their product also shows up for the said keywords. And this is where the Super URL comes in with the keyword, and unique timestamp included.
2. Canonical URLs
Amazon generates canonical URLs for search engines in order to locate your product. By adjusting this URL, you can get indexed, which increases your product's visibility and ranking. And since a quarter of Amazon's total traffic comes from different search engines, you definitely need to rank well there.
Canonical URLs use hyphens and colons right after the first five words present at the start of your title, so you need to define the first five keywords carefully. Hyphens and colons are used interchangeably, and you can control their placements.
Once you have the five keywords and the product ASIN, you can use an Amazon URL builder like Helium 10's GEMS tool to generate a URL for your product.  
3. Add To Cart URLs
As the name suggests, such URLs send buyers right to the "Add to Cart" page on Amazon. This kind of URL can also simulate Alexa to add the products into the customer's cart.
With Alexa triggered, your product shows up as the first result to a buyer searching for an item. 
Helium 10's GEMS tool makes it easy to generate an Add to Cart URL. All you need is the quantity of your product and the ASIN. And once the URL is provided to customers, it adds your product into the customer's cart. 
4. Frequently Brought Together URLs
More than 35% of all Amazon sales are made through the different widgets on the website like "often bought together" and "frequently brought together" cards. A product placed in these categories enjoys increased sales. 
Generally, sellers either have to pair two of their products or link a competitor's product with their own product. Then, by leveraging traffic, they use social media to drive Amazon through a specific URL. 
Frequently Brought Together URLs are defined by the quantity of the paired products and a set of characters.
5. 2-Step Brand URLs
The 2-step brand URL restricts products through keyword and brand and instead goes after keywords distinctly linked to your product. It also takes buyers to the page that has just your brand's products.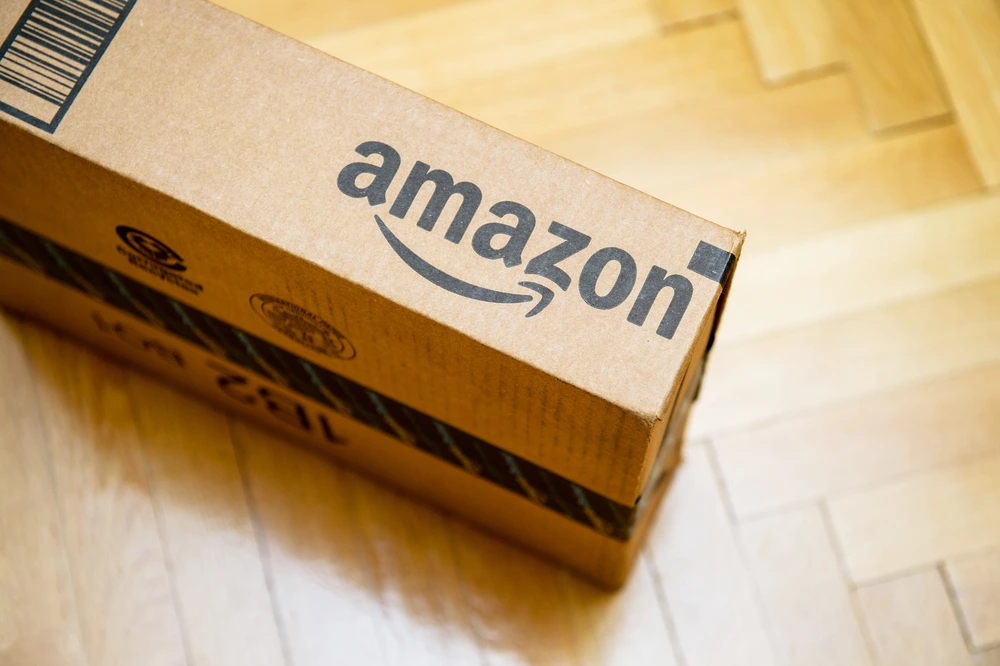 Amazon URLs: Frequently Asked Questions
What exactly are Amazon URLs, and how can sellers benefit from them?
Amazon URLs are basically unique slugs present within the whole URL of your product. Amazon adopts these URLs to narrow down the keywords that buyers use when searching for products. Sellers can modify these URLs to direct external traffic to the product page.
Understanding these Amazon URLs and knowing when and how to use them can really boost your sales.  
What is the best Amazon URL generator?
Helium 10's GEMS tool is a great Amazon URL generator and takes care of all the things for you. You just need to provide a few things like the ASIN and the quantity of product, and it can generate an Amazon URL for you that ensures your product listings get the desired traffic. 
Wrapping Up
While keyword research strategies are important to rank well on Amazon, you also shouldn't undermine the importance of the different kinds of Amazon URLs and their structure. Knowing how and when to use these URLs can really boost up your sales. 
And the best part? Helium 10 has a range of tools that can generate the URL for you, so there's less for you to worry about!