Serious Sellers Weekly Buzz Recap
Try and keep up! In the world of e-commerce, change is pretty much constant. Stay up to date with us on the latest e-comm news.
Originally published on: February 11, 2022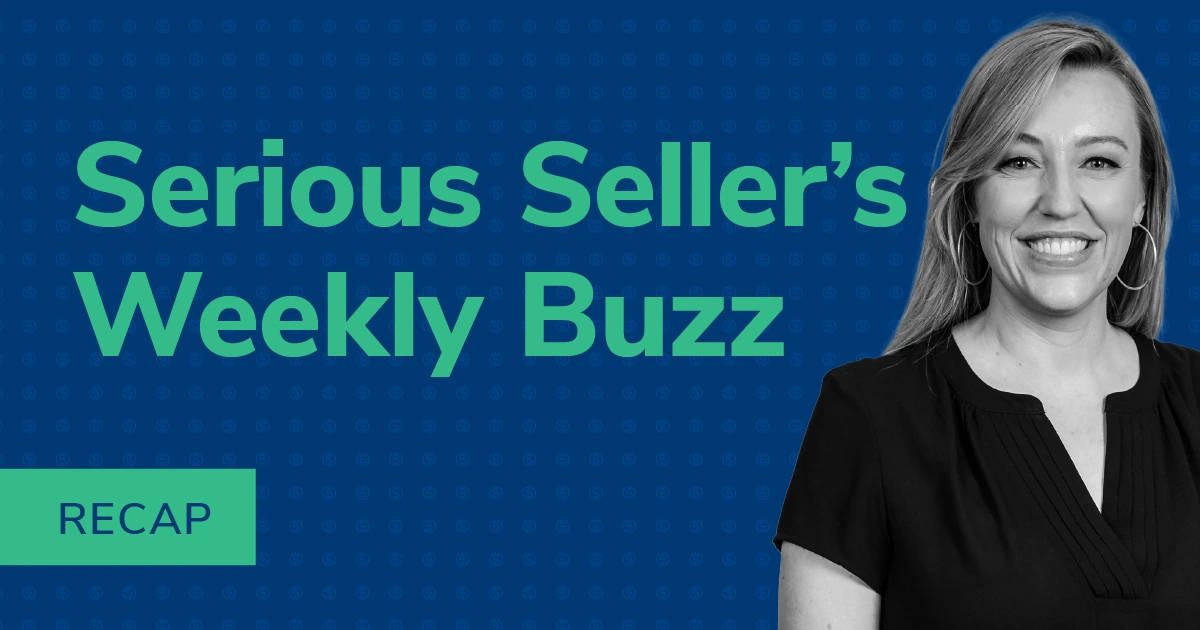 In the ever-changing and evolving world of e-commerce, it is easy to feel overwhelmed. Helium 10 is here for you! Stay up to date with the latest e-comm news with us.
Here is what's been happening.
Sold by Amazon Shuts Down
Washington state's Office of the Attorney General has announced that Amazon will be forced to shut down its Sold by Amazon (SBA) program. The decree comes nearly two years after Attorney General Bob Ferguson launched an antitrust investigation into Amazon's use of the program.
Since 2018, SBA was supposed to help third-party sellers to automatically adjust their prices in accordance with real-time competition and demand. For example, if a participating seller's product was priced at $20, but Amazon's algorithms were showing that the same product was selling for about $15 on other sites, then Amazon would actually adjust the sales price to $15 to make it competitive and then the seller would actually get paid out a Minimum Gross Proceed, (or MGP).
By entering into this agreement with Amazon, the seller would receive that MGP, but also be prevented from setting their own prices, offering any discounts, which in turn kept them from competing with Amazon itself. They found that this led to cut more customers purchasing Amazon's private label products, which benefited Amazon while cutting away. The lawsuit indicates a settlement between the offset, the attorney general, and Amazon. Amazon will be required to halt the SBA program and pay a 2.25 million fine. It also forbids Amazon from creating a new differently named product with the same terms and conditions.
Walmart Dips Toes in NFTs and Crypto
Walmart is all ready to enter the world of Metaverse. It will create its own cryptocurrency and NFTs. It recently filed new trademarks. It intends to spread its wings by selling home decorations to electronics. It will offer the shopper virtual currency to buy products.
Along with other companies like Facebook, Walmart is ready to enter this whole world and they're going to be creating their own cryptocurrencies and NFTs. Recently the company filed trademarks on December 30th, 2021 for these. They intend to offer home decorations and electronics, etc. and they will allow the shoppers to use virtual currency to buy these products. Walmart's staying on the cutting edge and we look forward to following their journey.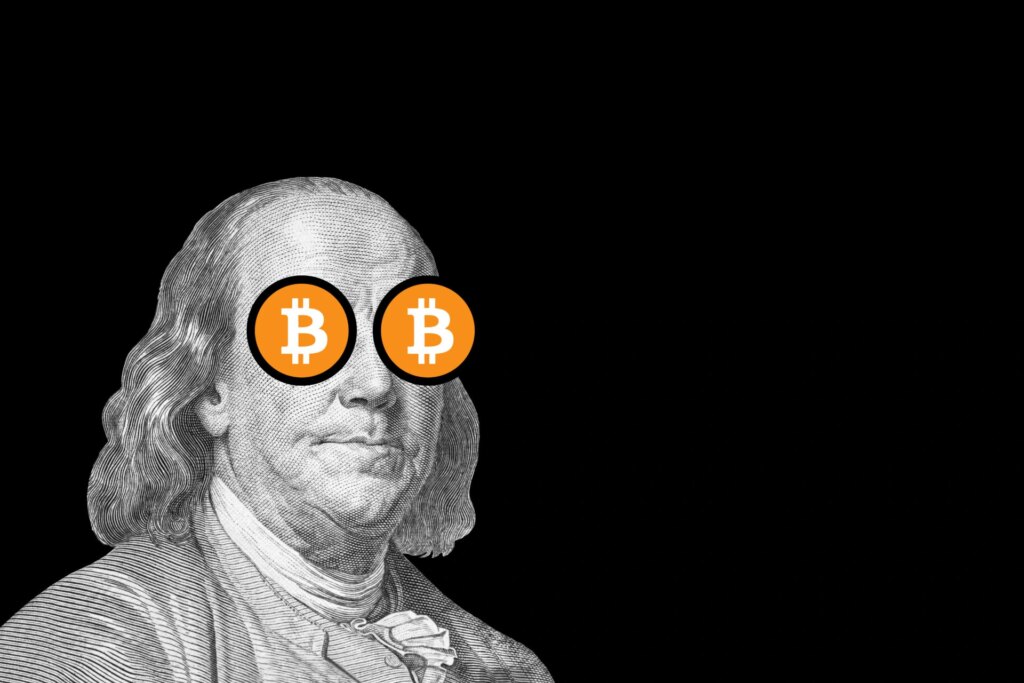 Amazon's Inclusive Call Me Now Feature
Amazon's Account Health Support has expanded its on-demand service to a hundred percent of professional sellers in 2022 with the Call Me Now feature. In 2021, Amazon had launched a Call Me Now support feature for some of their sellers that could be accessed through their account health page.
As of this year, they have extended this coverage to a 100% of all professional sellers (that is if you are a seller who is paying for a professional account). This expansion comes as a needed addition to existing preventative support since it facilitates sellers with the capability to proactively connect with the Amazon team to resolve account health issues and answer any concerns or questions. This includes, but is not limited to things such as order defects, rates, chargebacks, intellectual property violations, and more.
Amazon sellers commenting in the announcement post appeared skeptical about the ability of support representatives to help them.
Expect More Delays
Amazon's Seller Central FBA Shipment Policies have changed. Effective April 1, 2022, if you send, cancel, or delete shipments to Amazon, your shipments may be rejected and even suspended going forward. The delay can be a result of deleting shipping plans after you've approved them, missing routing information on shipments, or sending incomplete shipments, such as a shipment that is canceled or deleted after the fact as this results in additional processing handling and rerouting.
In the past, some sellers (in an attempt to bypass having to send items to multiple fulfillment centers) would only send to one of the two or three warehouses that they were assigned and then try to delete shipments afterward. Do not delete any part of that shipment or reroute shipments to ensure your account remains in good health after approving a multi-destination shipping plan.
According to Amazon's latest update to Shipping and Routing Requirments, it is advised to communicate with your carrier to ensure that your shipment is delivered to the address on the FBA box ID label as soon as possible, but no later than 30 days. Some sellers have been confused because shipping now from China takes anywhere between 60 to 90 days and others reach out to Amazon for clarification on this.
Stay tuned for an answer or the 30-day rule only applies to domestic shipments by listening to Helium 10's Weekly Buzz Podcast.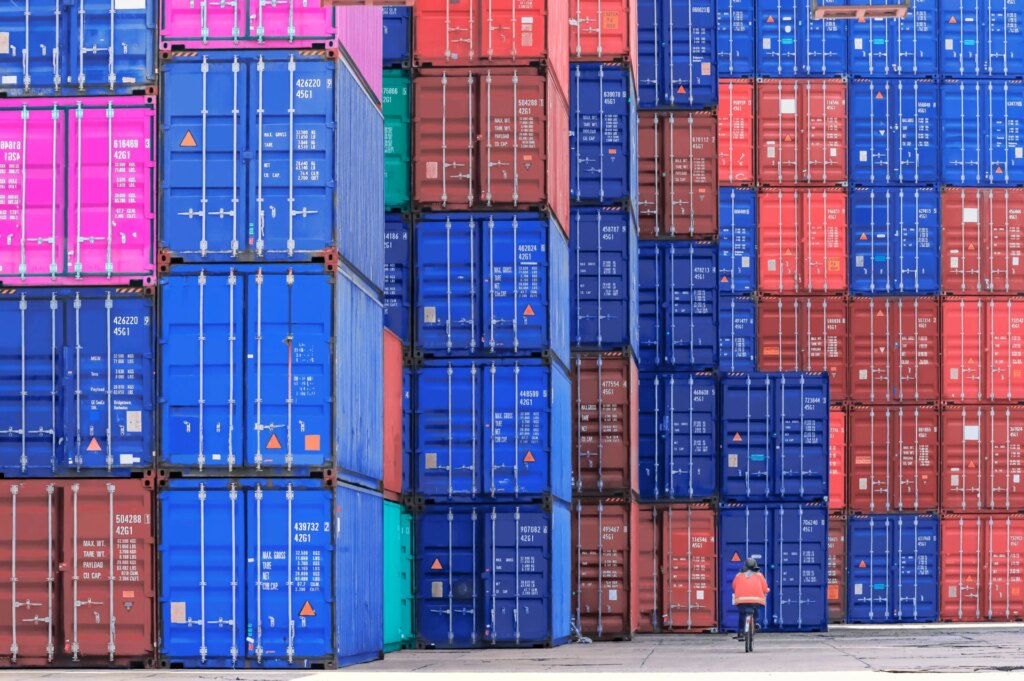 Increase in Price-Gouging
Amazon also just identified an increase in price-gouging, particularly on COVID-19 products. This could be a result of the rise of the Omicron variant. As a friendly reminder, be mindful of the marketplace Fair Pricing Policy that protects customers from unfair, excessive, and misleading prices and non-compliance with the policy that can trigger offer removal and account suspension. While their prevention systems do take variations of local laws into consideration, the cost of goods, freights, and labor is also considered to adjust price-gouging thresholds.
If your listings have been impacted by price-gouging, visit the Pricing Health page to view and restore any listings that may have been deactivated in accordance with the Fair Pricing Policy.
UK Visa Credit Card Issue Resolved
This update is specifically for the Amazon UK market. If you didn't know, Amazon UK's website originally told customers it would stop accepting payments made with UK-issued Visa credit cards starting January 19, 2022. The decision was cited due to the high fees that Visa charges for processing credit card transactions. It was going to impact millions of people.
But that decision has now been reversed and the e-commerce company has announced the expected change regarding the use of Visa credit cards will no longer take place. Instead, they are working closely with Visa for a potential solution so that customers can continue using their visa credit cards on Amazon. And in the case that they make any changes, they have also planned to provide advanced notice. So if you're an Amazon customer in the UK using a Visa credit card, you can rest easy for now.
Want More Weekly Amazon and E-commerce News?
Check out Helium 10's Serious Sellers Podcast. It's the show where we bring you up to date on all things Amazon and e-commerce. Listen to interviews with some of the top people in the industry. Take home your training Tip of the Week on how to be a serious seller of any level in the Amazon, Walmart, and e-commerce world.