#35 – Aplico lo que aprendo en Amazon en otras industrias para crecer
¿Cómo podemos aplicar todo lo que aprendemos vendiendo en Amazon a otros negocios y otras industrias? Aquí te contamos cómo.
Updated on: August 9, 2022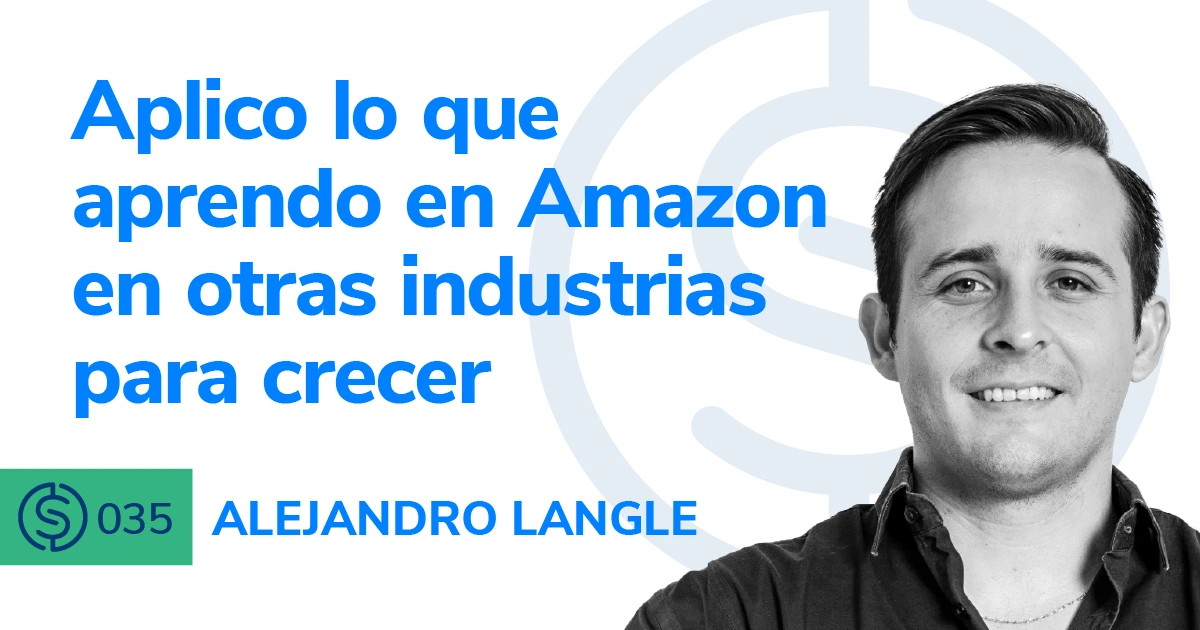 Alejandro Langle nos acompaña en este episodio para contarnos cómo es que aplica a otros negocios en otras industrias todo lo que ha aprendido vendiendo en Amazon durante los pasados 6 años. Alejandro nos comparte como él piensa que podemos vender productos a un precio más alto si estamos dispuestos a diferenciar nuestro producto de la competencia.
¡No te pierdas este episodio!
En el episodio #35 de Serious Sellers Podcast en Español, platicamos de:
02:30 – Alejandro nos cuenta por qué él piensa que cualquier negocio es cuestión de perseverancia y la importancia en invertir en relaciones para crecer un negocio de manera sustentable.
04:05 – Cómo encontrar joyas en nichos dentro de otros nichos. La importancia de escuchar y estudiar a la industria.
09:00 – Cómo podemos utilizar la información para ver cuántas personas están dispuestas a pagar un precio alto por nuestro producto.
11:30 – Enseñanzas de e-commerce ahora aplicables a otra industria.
17:40 – "El negocio no se hace en la venta, se hace en la compra."
19:40 – "La paciencia es clave para no tomar decisiones apresuradas."
20:30 – ¿Cuál es un beneficio único que esta industria ofrece y otras no?
22:40 – Alejandro nos comparte un tip para crecer nuestro negocio.
---
¿Te gustó este episodio? ¡Asegúrate de escuchar los episodios previos para más tips para crecer tu negocio en Amazon! Y no te olvides de unirte a nuestro Grupo Privado de Facebook y de suscribirte a nuestro podcast en Apple o en Spotify.
Entérate de lo último sobre nuestros episodios en nuestro Instagram @Helium10.
¿Estás decidido a dominar las ventas en línea en Amazon? Aquí te preparamos una lista de enlaces para ayudarte a lograr tu objetivo:
Everything for your business on Amazon.
Find out more about our products by signing up or speaking with one of our
Customer Success representatives today. With us in your corner, you can enjoy
more sales and increased engagement from your Amazon business.
Chat with a Support Specialist