#34 – Bigger.Better.Launch de Julio: Lo nuevo de Helium 10
Originally published on: August 1, 2022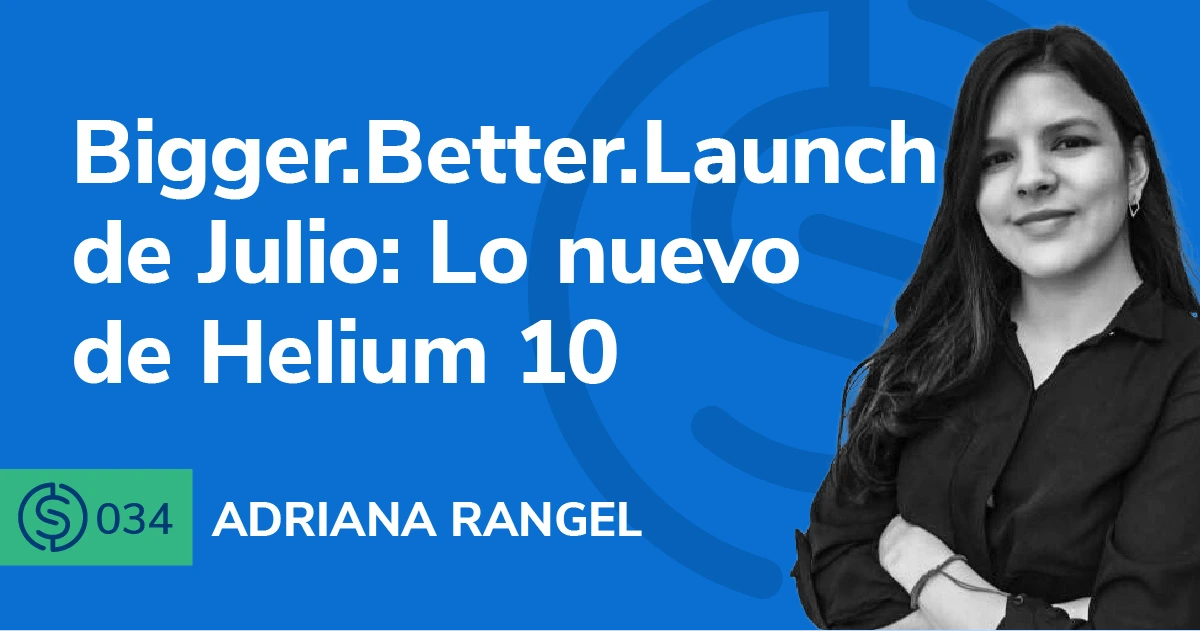 Este mes, de nuevo, Helium 10 nos trae nuevas herramientas así como funcionalidades nuevas a herramientas actuales para hacer tu proceso de venta en línea más fácil que nunca. El proceso cambia constantemente y en Helium 10 siempre buscamos estar actualizados. En este episodio, te contamos sobre los más recientes lanzamientos de herramientas para que tu y tu negocio lleguen a la cima de las ventas.
¡No te pierdas este episodio!
En el episodio #34 de Serious Sellers Podcast en Español, platicamos de:
02:20 – ¡Lanzamos Market tracker 360! 
07:10 – En Helium 10, hacemos que tu proceso de aprendizaje sea más rápido y fácil, para esto te damos ciertas recomendaciones. 
12:00 – ¡Ahora tendrás acceso a Listing Analyzer desde X-Ray!  
18:00 – Listing Analyzer facilita el proceso de análisis de imágenes de la competencia, todo en una sola ventana.
19:30 – Ahora puedes encontrar Listing Analyzer dentro de Cerebro, también. 
21:00 – Encuentra la nueva herramienta "X-ray Keywords" dentro de Chrome Extension 
25:40 – Adtomic tte facilita la modificacion de pujas.
28:45 – Encuentra "Business Reports Funnel" en tu pantalla principal y dentro de Profits. 
31:10 – Seguimos agregando funcionalidades para que manejes de manera más fácil  y rápida tus estrategias de Amazon attribution.
---
¿Te gustó este episodio? ¡Asegúrate de escuchar los episodios previos para más tips para crecer tu negocio en Amazon! Y no te olvides de unirte a nuestro Grupo Privado de Facebook y de suscribirte a nuestro podcast en Apple o en Spotify.
Entérate de lo último sobre nuestros episodios en nuestro Instagram @Helium10. 
¿Estás decidido a dominar las ventas en línea en Amazon? Aquí te preparamos una lista de enlaces para ayudarte a lograr tu objetivo:
Everything for your business on Amazon.
Find out more about our products by signing up or speaking with one of our
Customer Success representatives today. With us in your corner, you can enjoy
more sales and increased engagement from your Amazon business.
Chat with a Support Specialist