#31 – De 0 a 1,500 productos en Amazon en dos años.
Es común preguntarnos cuál es nuestro potencial de crecimiento. José nos pone el ejemplo y nos demuestra que nosotros mismos determinamos hasta dónde queremos llegar.
Originally published on: July 11, 2022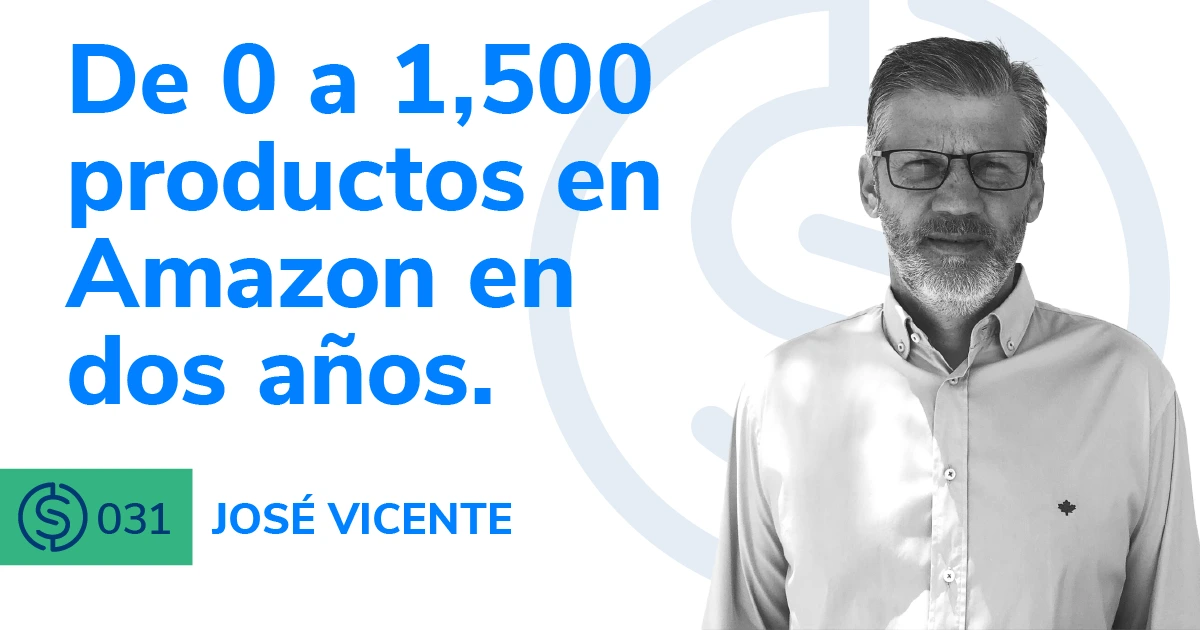 En Helium 10, nos encanta conocer vendedores que tomen el riesgo y logren lanzar un negocio dentro de Amazon o Walmart que termine por cambiarles la vida de manera positiva. Pocas veces hemos encontrado un caso como el de José, que nos dejó impresionados con el crecimiento y éxito que ha tenido con su negocio. Hagas lo que hagas, ¡no te pierdas este episodio! José nos viene a compartir conocimiento de valor. 
En el episodio #31 de Serious Sellers Podcast en Español, platicamos de:
01:10 –  ¿Será que un sólo vendedor pueda posicionar y vender 1500 productos?  
06:10 – José nos comparte su estrategia para llegar a posicionar esa cantidad de productos.  
06:45 – "Hoy vendo en Amazon España y Amazon Francia, Amazon Italia y, próximamente, en Amazon Alemania." 
08:50 – Hablamos sobre cómo mantener un sano flujo de efectivo
13:15 – ¿Cómo logramos pasar desapercibidos ciertos nichos y mantener pujas bajas y poca inversión en PPC?  
16:15 – José forma su equipo que lo ayude a crecer en todo Europa. 
19:00 –  "Posiciona tu producto con la ayuda del PPC con el objetivo de que se quede ahí de manera orgánica"
23:50 – Sobre todo: Cuida tu margen  
27:50 – Jose nos da sus tips para crecer nuestro negocio. 
---
¿Te gustó este episodio? ¡Asegúrate de escuchar los episodios previos para más tips para crecer tu negocio en Amazon! Y no te olvides de unirte a nuestro Grupo Privado de Facebook y de suscribirte a nuestro podcast en Apple o en Spotify.
Entérate de lo último sobre nuestros episodios en nuestro Instagram @Helium10. 
¿Estás decidido a dominar las ventas en línea en Amazon? Aquí te preparamos una lista de enlaces para ayudarte a lograr tu objetivo:
Everything for your business on Amazon.
Find out more about our products by signing up or speaking with one of our
Customer Success representatives today. With us in your corner, you can enjoy
more sales and increased engagement from your Amazon business.
Chat with a Support Specialist