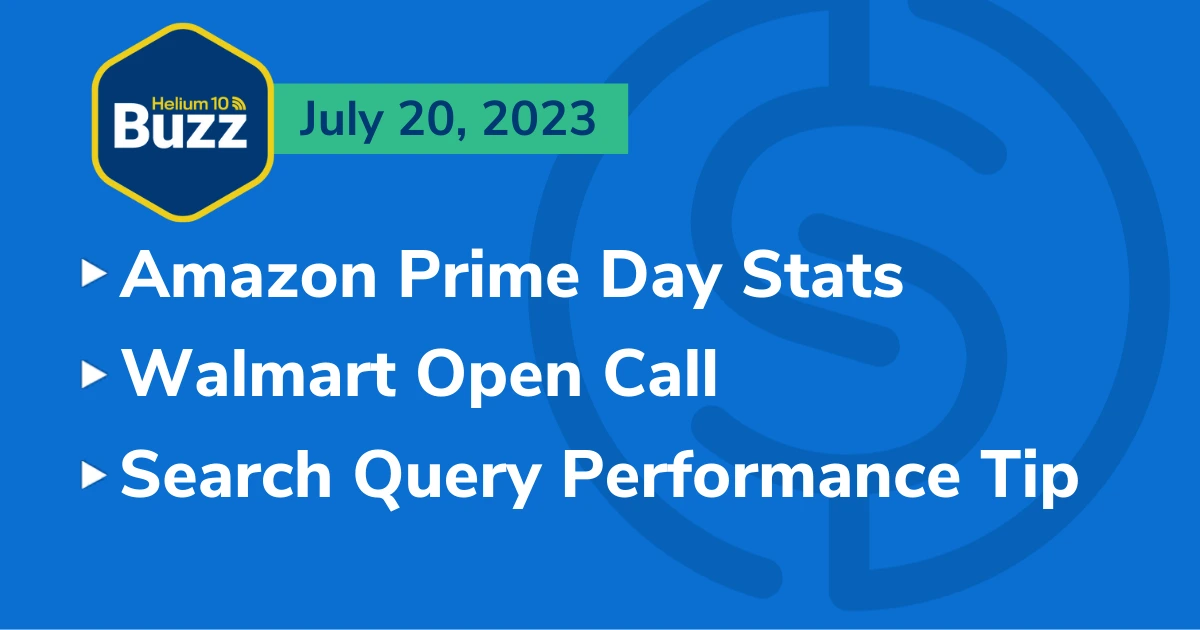 Helium 10 Buzz 7/20/23: Amazon Prime Day Stats | Walmart Open Call | Search Query Performance Tip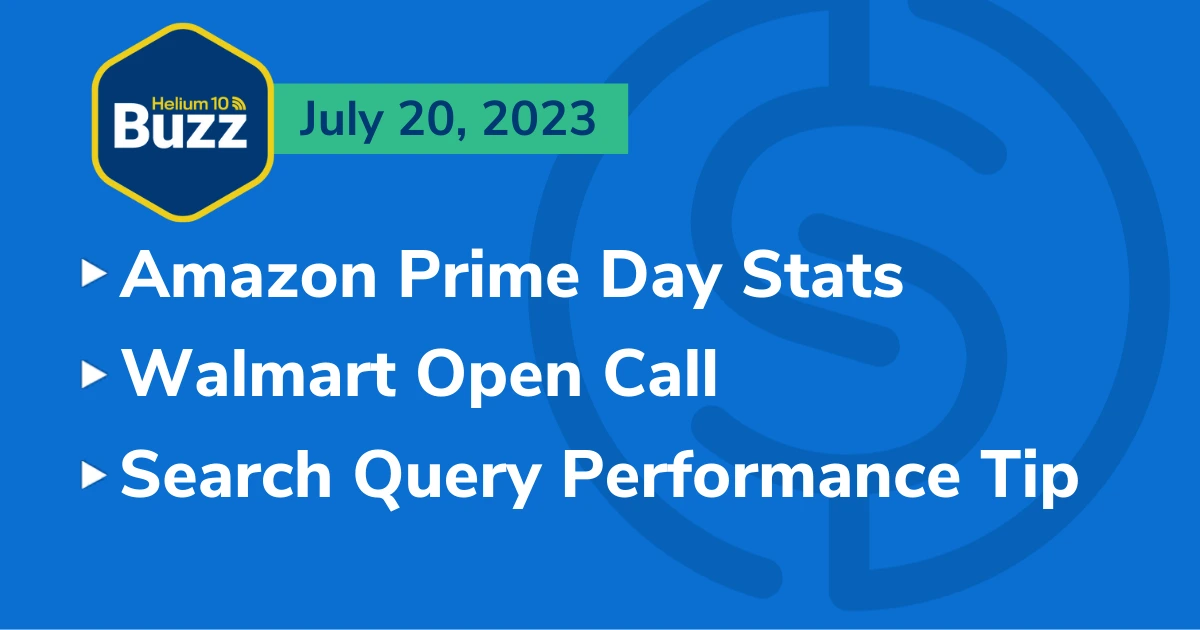 We're back with another episode of the Weekly Buzz with Helium 10's Chief Brand Evangelist, Bradley Sutton. Every week, we cover the latest breaking news in the Amazon, Walmart, and E-commerce space, interview someone you need to hear from and provide a training tip for the week.
 
The first day of Prime Day was the single largest sales day ever on Amazon, helping make this the biggest Prime Day event ever
https://www.aboutamazon.com/news/retail/amazon-prime-day-2023-stats
 
Walmart kicks off application period for Open Call 2023
https://www.nwahomepage.com/news/walmart-kicks-off-application-period-for-open-call-2023/
 
Amazon is launching a Shark Tank-like reality show in India, which could help shape the company's image in its top international market.
https://www.bloomberg.com/news/newsletters/2023-07-18/amazon-seeks-to-boost-india-ties-with-startup-reality-show
 
Join Bradley Sutton and Helium at the Amazon Accelerate event in September. This week's Pro Training tip is about how to use Search Query Performance and Helium 10 data to get some valuable insights. Lastly, Carrie's sits down with Abe Chomali to talk about his Amazon journey and some tips that can help Amazon sellers.
In this episode of the Weekly Buzz by Helium 10, Bradley discusses:
01:11 – Prime Day Stats
02:10 – Walmart Open Call
02:55 – Amazon Shark Tank?
03:38 – Pro Seller Badge
04:48 – Mouth Tape?
06:30 – Amazon Accelerate Event
07:00 – Pro Training: Search Query Performance Tip
12:15 – Elite Seller Interview
---
Enjoy this episode? Be sure to check out our previous episodes for even more content to propel you to Amazon FBA Seller success! And don't forget to "Like" our Facebook page and subscribe to the podcast on iTunes, Spotify, or wherever you listen to our podcast.
Get snippets from all episodes by following us on Instagram at @SeriousSellersPodcast
Want to absolutely start crushing it on Amazon? Here are few carefully curated resources to get you started:
Achieve More Results in Less Time
Accelerate the Growth of Your Business, Brand or Agency
Maximize your results and drive success faster with Helium 10's full suite of Amazon and Walmart solutions.