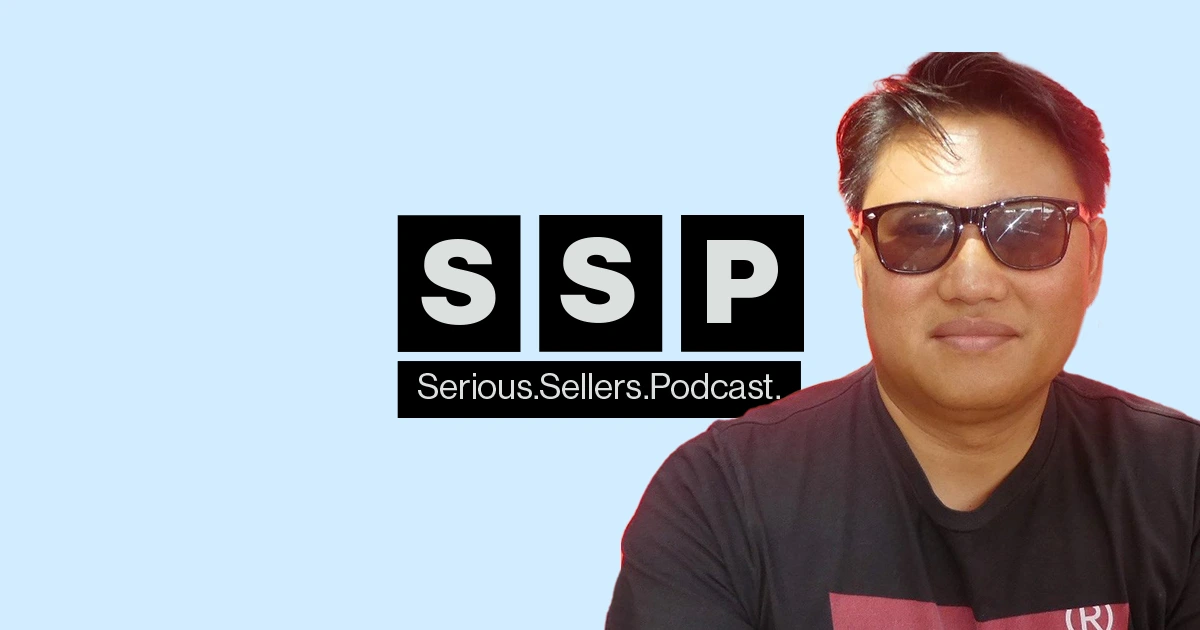 Posted on: May 15, 2021, By: Helium 10
#244 – Amazon Australia, Split Testing, and Navigating E-Com Patent Issues
Here's an opportunity to find out the latest on a new Amazon marketplace from an e-commerce veteran who first reached 7 figures back in 2015.
For many, the early years selling on Amazon are referred to as the "wild west days." Amazon's relaxed rules governing reviews and giveaways allowed new products to rocket to the top of the page (in many cases) without a single penny having been spent on PPC.
While selling on Amazon has changed dramatically in the last five years, many of the processes that helped entrepreneurs find success back then, are still relevant today. That's why in this episode of the Serious Sellers Podcast, Helium 10's Director of Training and Chief Evangelist, Bradley Sutton welcomes Leonard Palad, an e-commerce veteran who's here to help put selling on Amazon in 2021 into historical perspective.
After charging an Amazon selling course to his wife's credit card, Leonard quickly found that e-commerce was in his blood. So much so, that he's still (very successfully) selling his first Amazon product. Beginner's luck? Sometimes. Most often it's a result of doing a lot of the little things, and all of the big things right. Listen in and you'll have the opportunity to hear about what has made Leonard such an Amazon-selling success.
Then, take those strategies and start your own e-commerce dynasty. It's true; the wild west days are over but there are still plenty of riches out there to be had by those who are working hard and following time-tested paths to success.
In episode 244 of the Serious Sellers Podcast, Bradley and Leonard discuss:
02:23 – An Early Start with Computers
03:27 – Purchasing a Course with His Wife's Credit Card
05:22 – 20X-ing His Income Selling on Amazon
07:10 – Making the Move to Selling Full-time on Amazon
08:51 – A Five Figure Amazon Seller by 2015
09:08 – Patent Issues Put a Stop to a Second Big Amazon Product
13:38 – Leonard's Best E-Com Memories  
17:21 – A Hand Sanitizer Product Takes Off   
19:04 – Don't Be Afraid of Seasonal or Quick Hitting Products   
24:05 – Leonard is a Fan of Split Testing
27:40 – Using Amazon's A/B Testing for A Plus Content
29:01 – What's the Latest on Amazon Australia?   
34:16 – Back to School for a Master's in Marketing
38:19 – How to Contact Leonard   
Enjoy this episode? Be sure to check out our previous episodes for even more content to propel you to Amazon FBA Seller success! And don't forget to "Like" our Facebook page and subscribe to the podcast on iTunes, Google Podcast or wherever you listen to our podcast.
Want to absolutely start crushing it on Amazon? Here are few carefully curated resources to get you started:

Latest posts by Helium 10
(see all)